And just like the chip bros upstaging Trump, the best part of Tanz's article turned out to be an amazing correction added to the bottom:

This error evokes of one of the world's greatest find-and-replace flubs. In 2006, a Reuters story replaced "queen bee" with "Queen Elizabeth," resulting in this sentence: "Queen Elizabeth has 10 times the lifespan of workers and lays up to 2,000 eggs a day."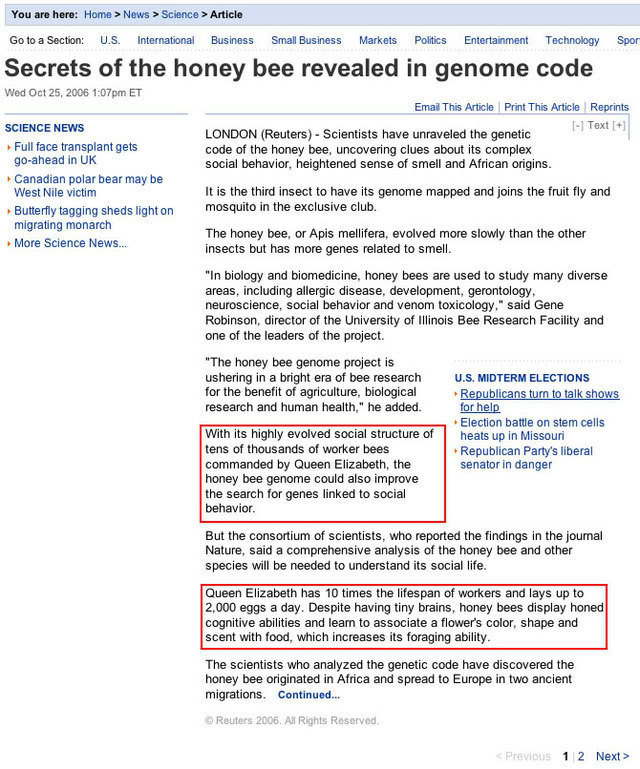 Tanz understandably has mixed feelings about the traffic the correction is generating to his story, but he's being a good sport about it.
You should totally read the whole story, OK?