This is Milan Lukes, a 13 year old from St. Norbert, Manitoba who can grow a giant pumpkin like nobody's business. Look at these gigantic orange badboys, all grown in his suburban garden.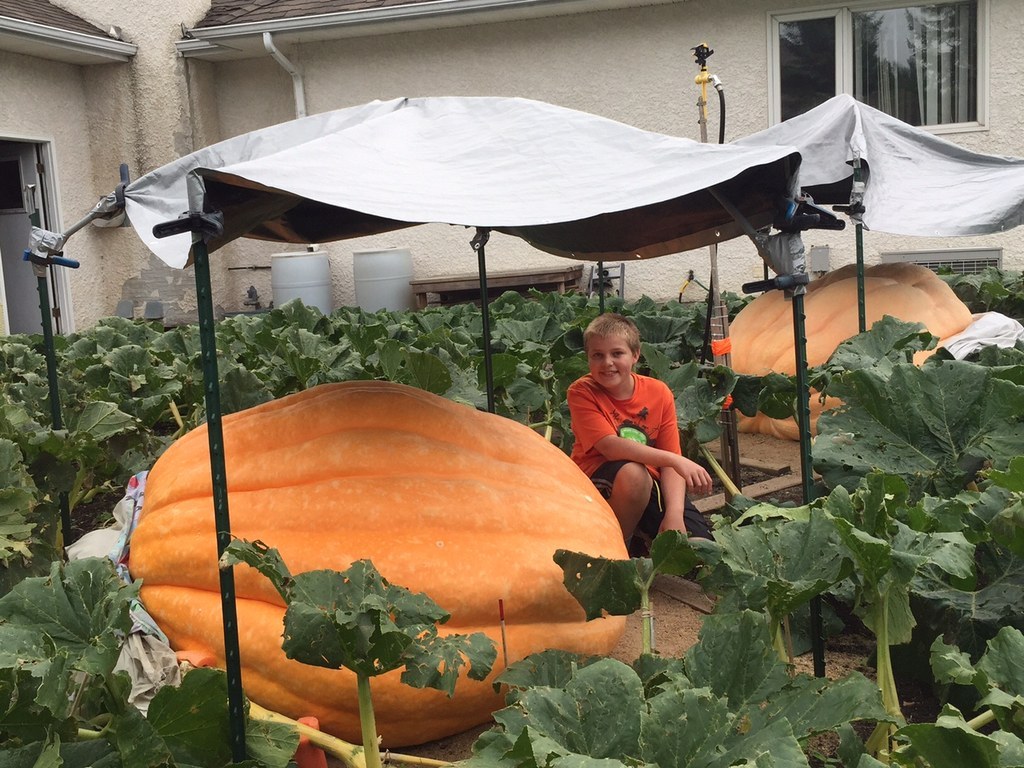 By the way, the Pumpkin Fair is a big deal. Here's this year's crowd.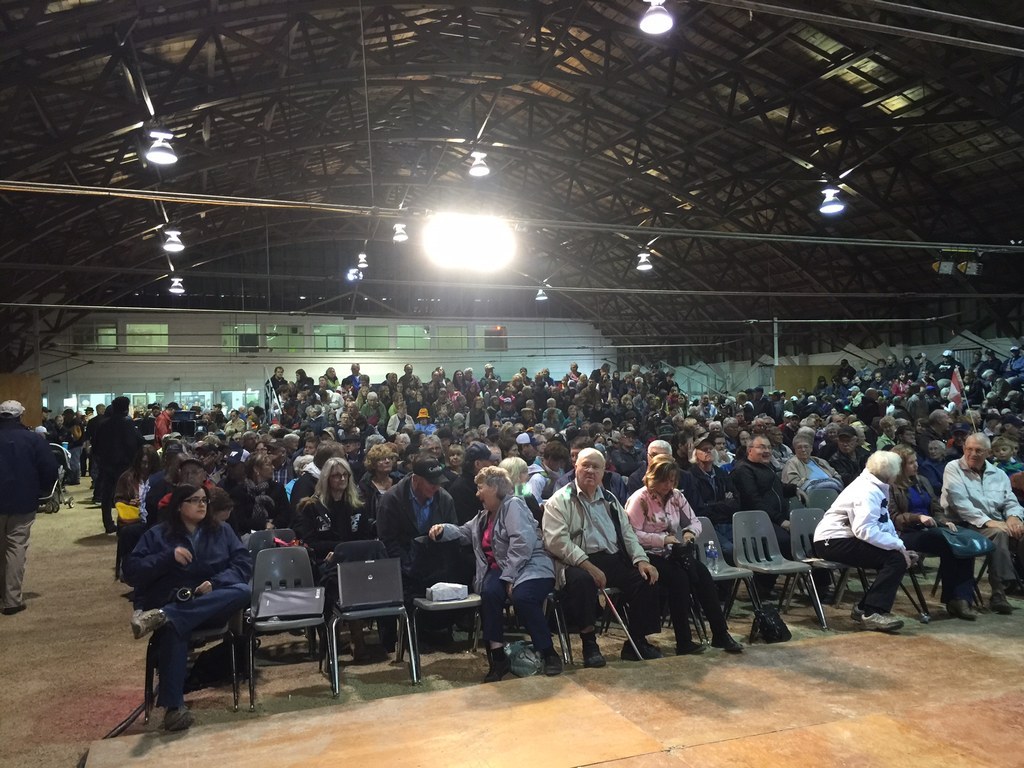 And how right they were. Milan just won first and second place with giant pumpkins that rocked the scales at 1,348 pounds and 1,283 pounds. Here's Milan striking a power pose with the Manitoba pumpkin-grower version of the Stanley Cup.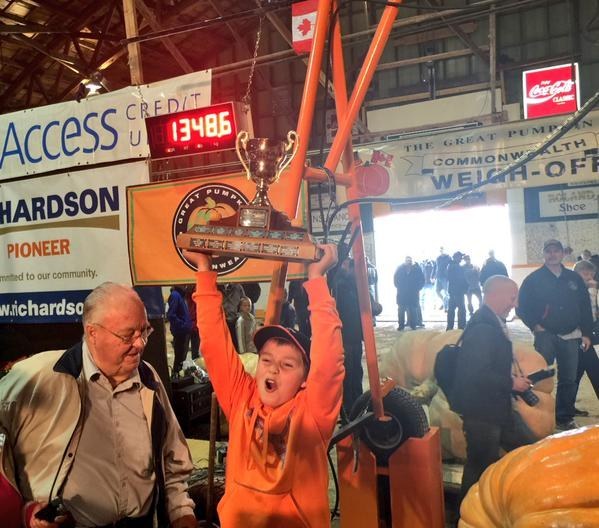 Milan only started competing in 2013. Last year he had a pumpkin that topped 1,000 pounds. Here he is watching as his entries for this year were loaded up for the weigh-in.
"We loaded those suckers up and drove them one hour south of Winnipeg to Roland Manitoba — the Prairie Region's official 'weighing centre' for the Great Pumpkin Commonweath," Lukes said.
New he's a full-on celebrity, doing radio interviews and telling people how his giant pumpkins are like his children.
The future of Manitoba giant pumpkin growing is now, people.