A Woman Won Free Pizza For A Year And Immediately Crowned Herself "Pizza Queen"
Emily O'Keefe immediately crowned herself "Pizza Queen."
When Emily O'Keefe saw that Domino's Pizza in Atlantic Canada was running a contest for free pizza for a year, she knew it was her destiny. She reshared the contest post like crazy to help her luck. "I'm a really big fan of pizza in general," she told BuzzFeed Canada.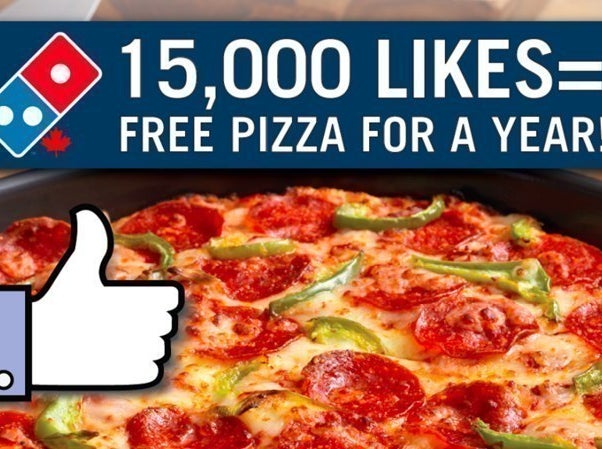 "I'm living paycheck to paycheck, so ordering out pizza is my biweekly little spending spree," said O'Keefe, 20, who works at a Starbucks in St. John's, Newfoundland.
Then the universe unfolded as it should: Domino's drew O'Keefe's name. She's now the proud owner of 104 coupons for free pizza, enough for two per week all year.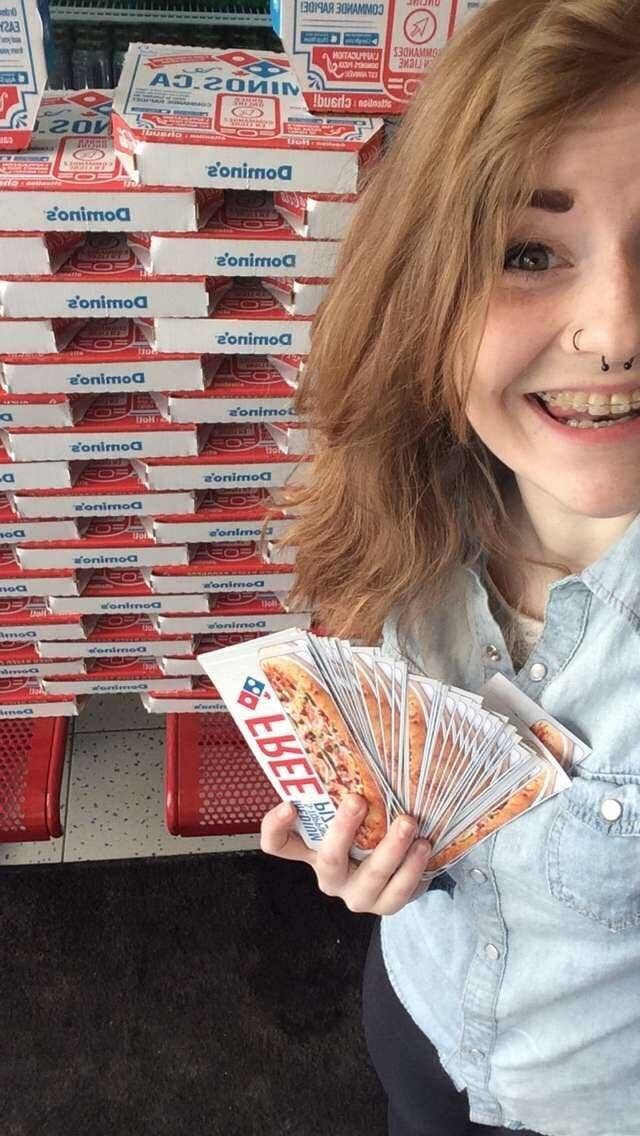 O'Keefe is now a minor local celebrity, doing TV and radio interviews all over town. "I've described it as the happiest I've ever felt and that I no longer need to get married because I've reached my ultimate happiness," she told CBC News. Really?!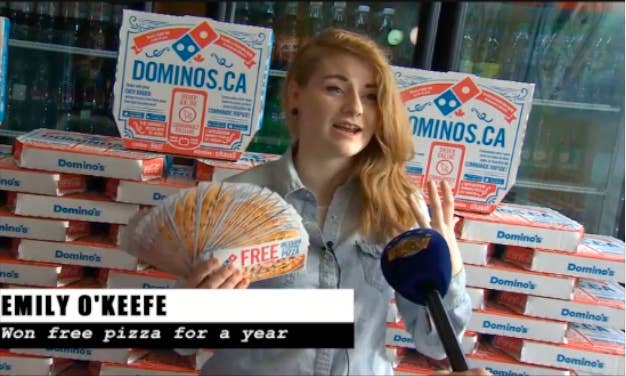 O'Keefe now refers to herself as "Pizza Queen," a hero and leader for our time. She put her mind to something and achieved it. Now she's bathing in hot pizza for the rest of the year. What have you done in 2016?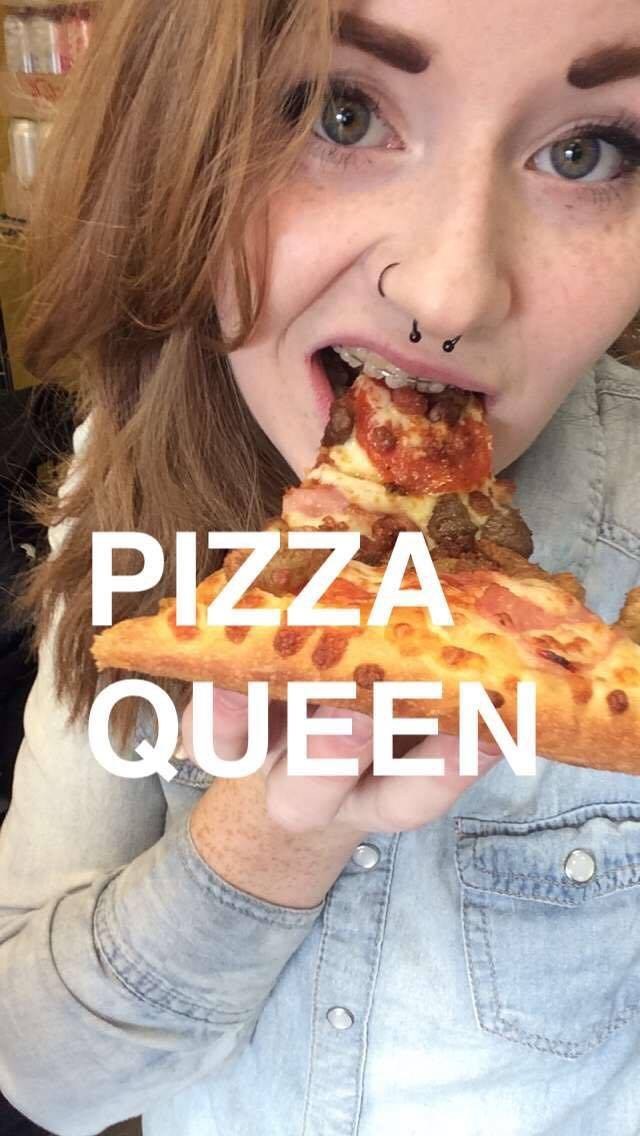 So far, being Pizza Queen means taking pizza selfies with your mom.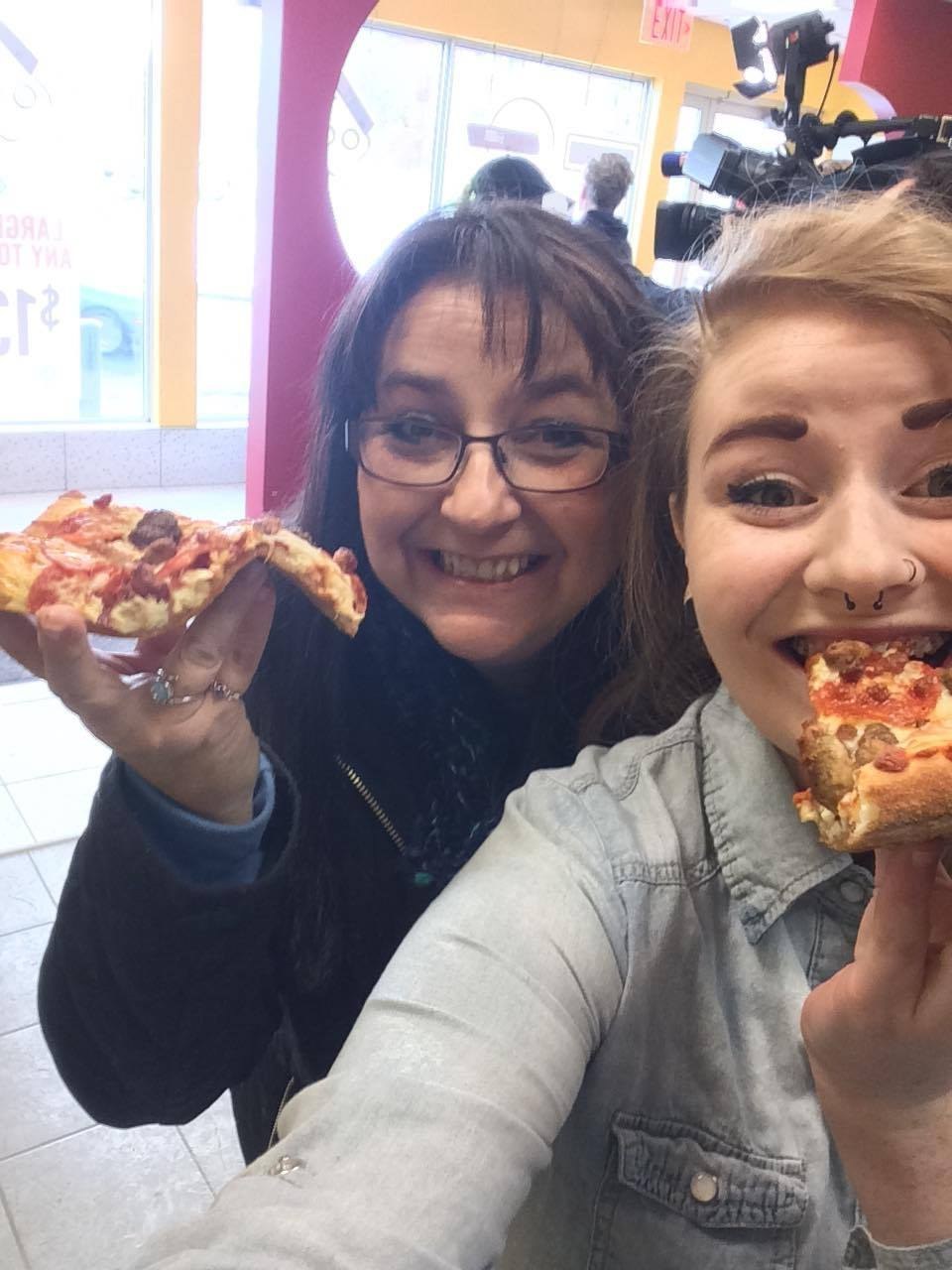 Pizza selfies with co-workers.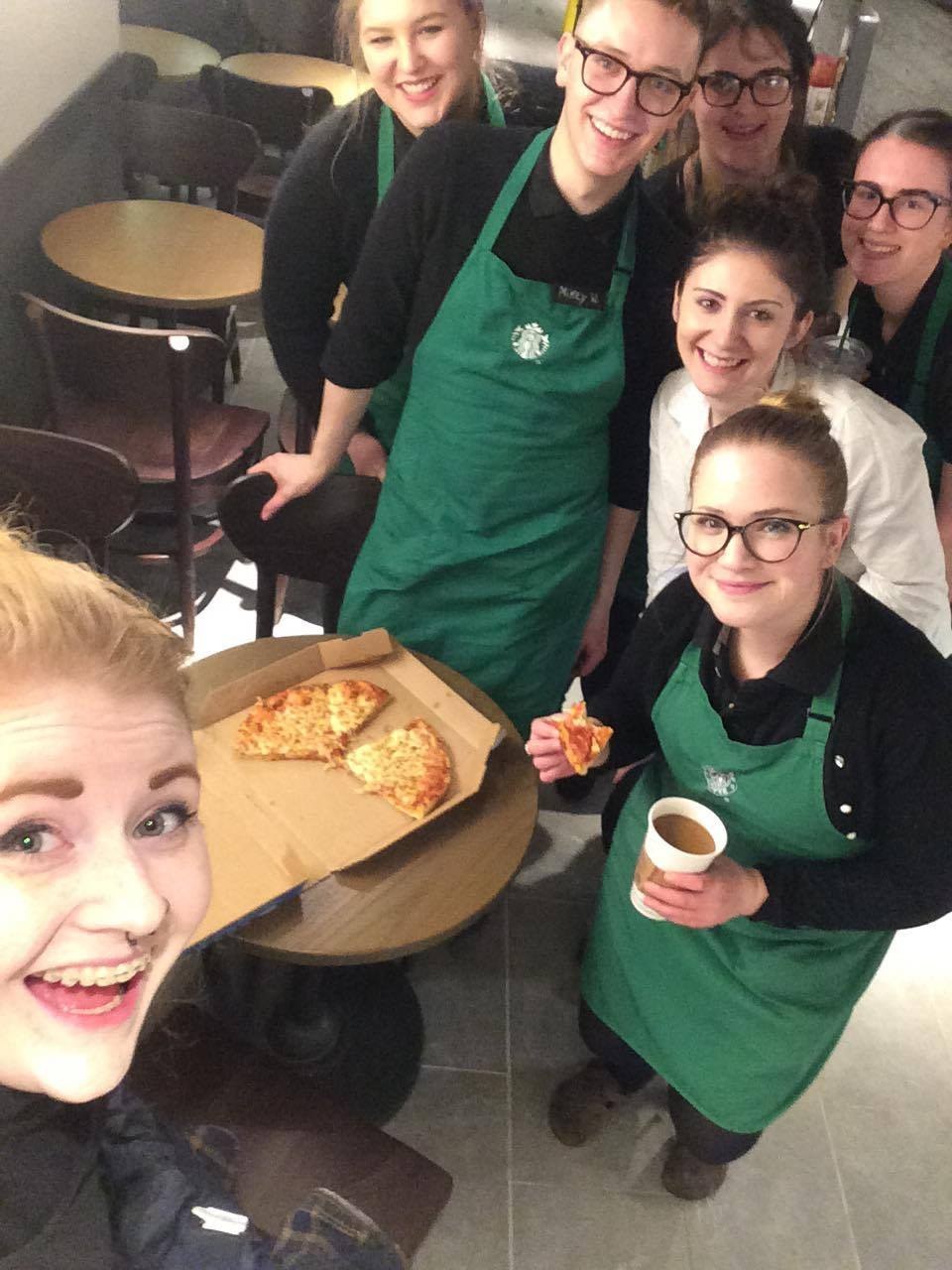 And a selfie with the delivery man who brought your first official free pizza. "I'm going to be posting on my Instagram every time I order a pizza this year," she said.