The Pan Am Games kick off in Toronto this week. To ease traffic congestion the city created dedicated High Occupancy Vehicle (HOV) lanes for those with three or more people in the car.
It was only a matter of time before someone decided to try to get away with driving in one of the carpool lanes using mannequins as passengers.
Well, this is the guy, and these are his mannequins.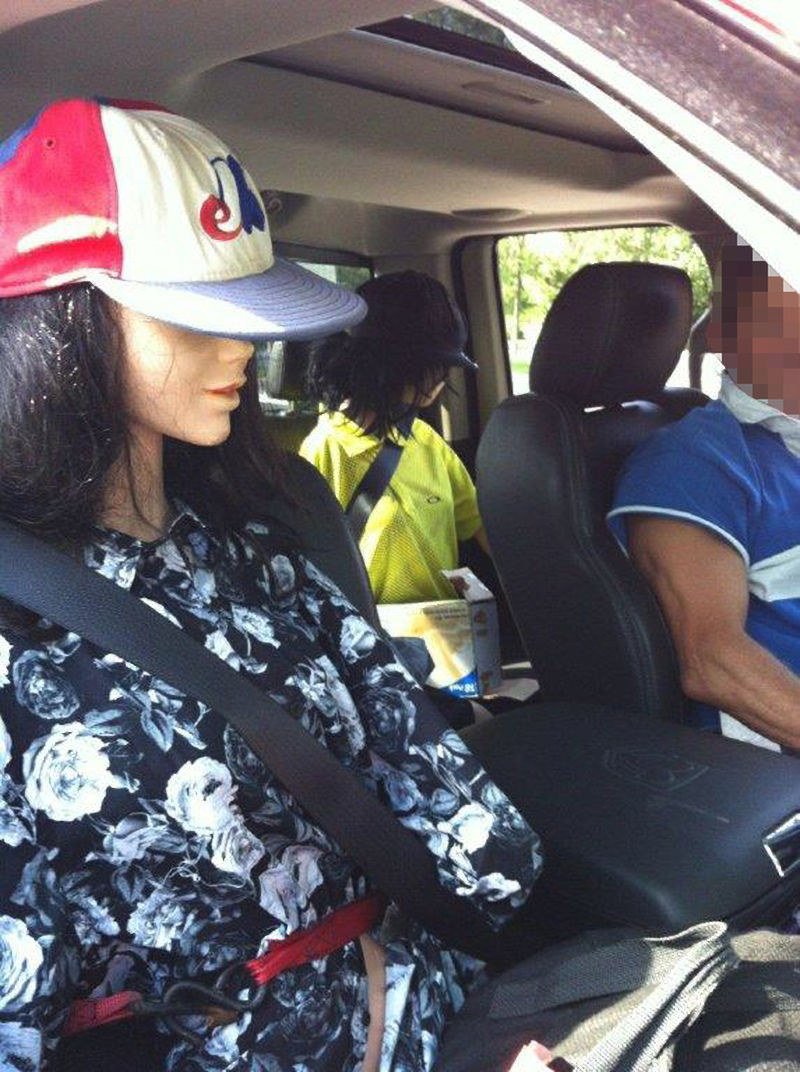 Toronto Police busted the driver earlier this morning on the Gardiner Expressway. They issued a press release — headline: "Don't be a dummy!" — that described the encounter.
Multiple occupants appeared to be in the vehicle. As the vehicle drove past the marked police car, the officer noticed that the front-seat passenger did not appear to be life-like. The driver was stopped a short distance later and, upon approaching the driver's side of the vehicle, the officer was immediately able to determine that the front-seat and back-seat passengers were dressed mannequins.
The police also reported that, "On a positive note, everyone in the vehicle was wearing a seatbelt."
On yet another positive note, this is a great opportunity for people to make Jay-Z jokes.