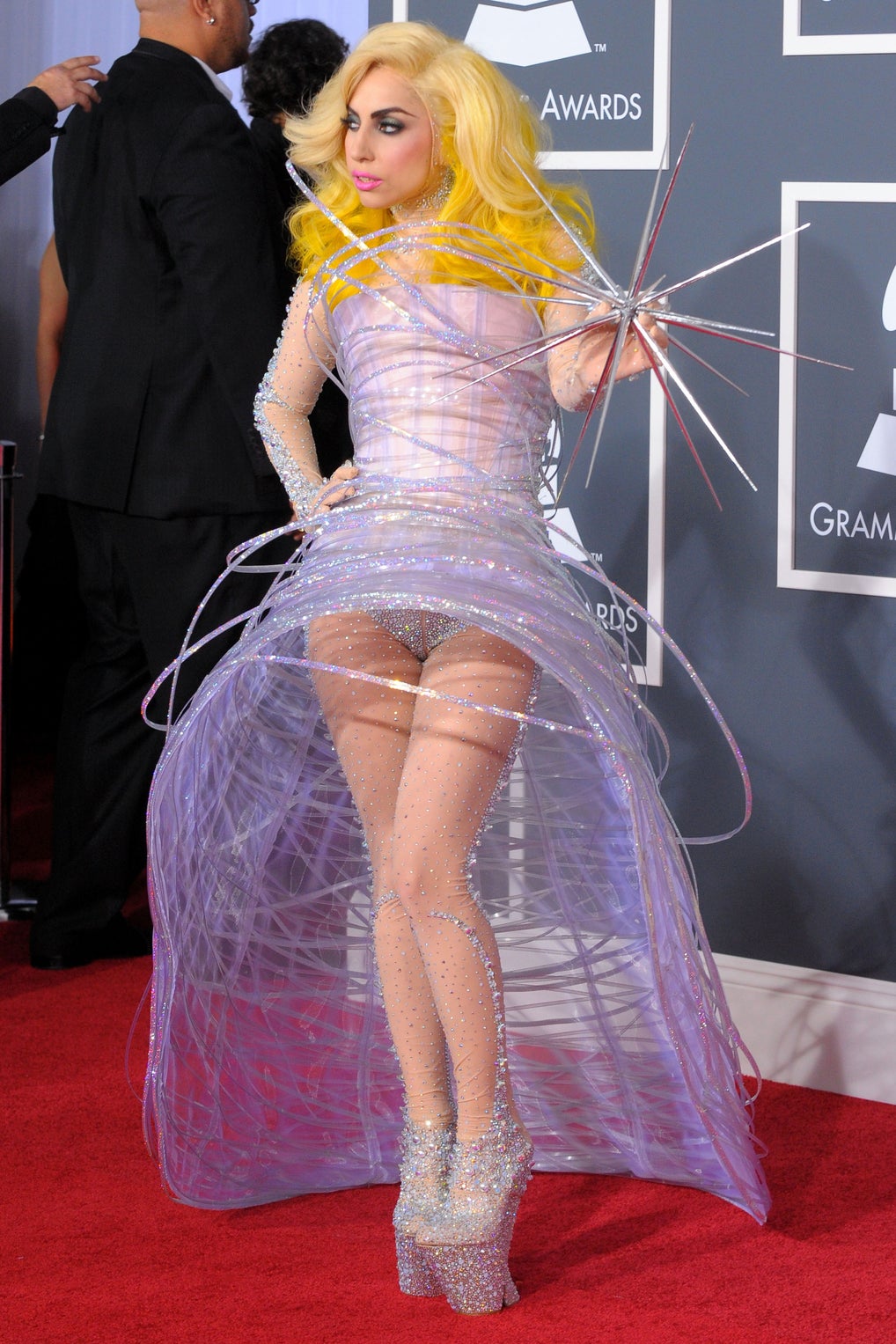 Both Gaga's first and second outfits were now-infamous showstoppers — try finding a single person who can't recall her "lightning hat." Also, how convenient is a bejeweled body suit for costume changes? No chance of an unfortunate photo if you're literally covered head to toe.
2.
Cee-Lo Green, 2011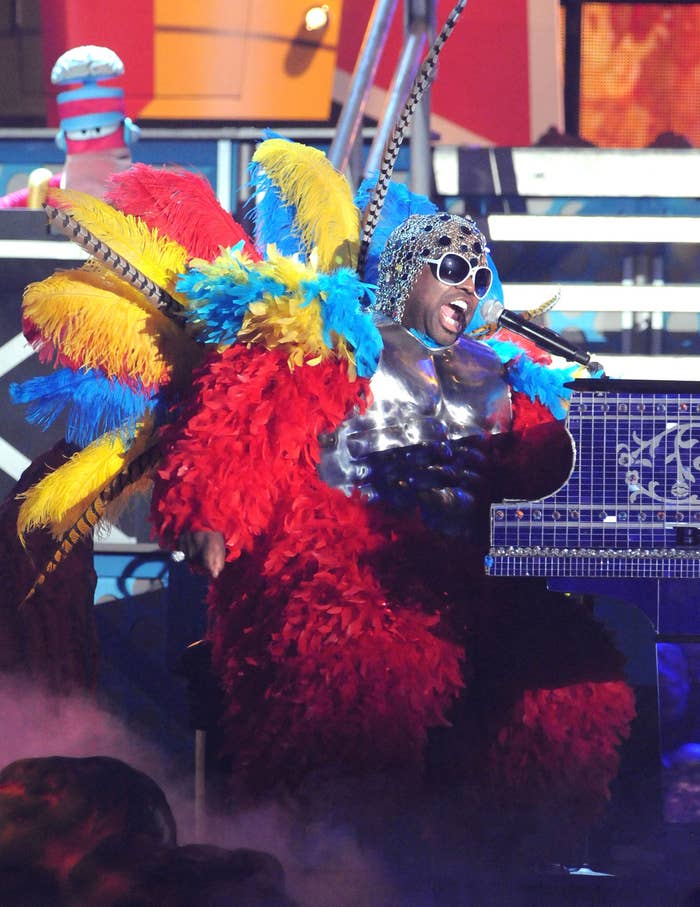 3.
Christina Aguilera, 2001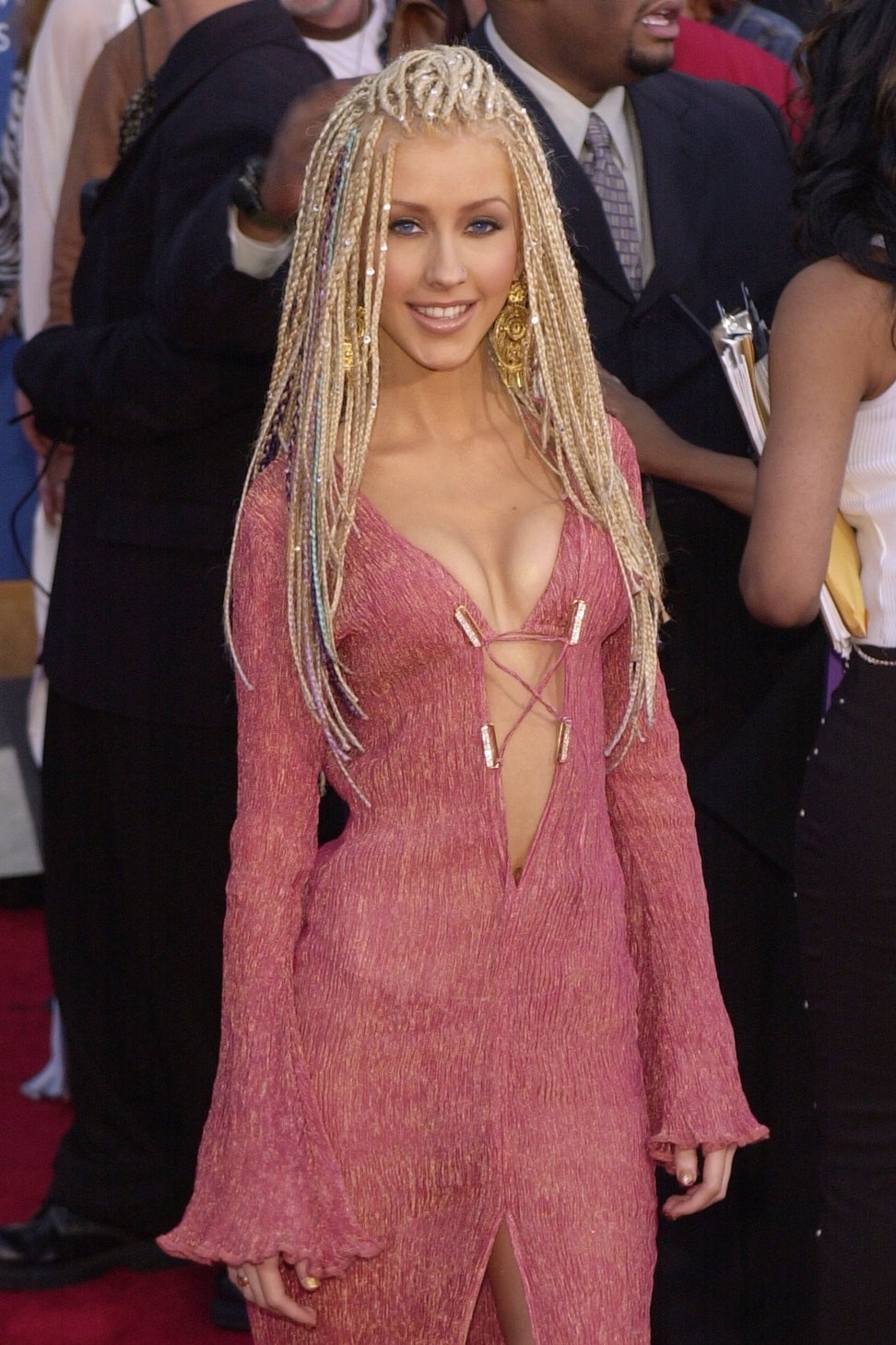 Left, Christina on the red carpet. Right, her performance at the ceremony. Both, vintage Aguilera that makes you want to grab your "SpEcIaL MiX" CD that's just "Genie in a Bottle" 22 times.
Grace Jones, professional flawless human being, pulls off not one, but two massive hats in one night. Basically, Grace Jones is schooling you on how to be fashion-forward and avant-garde. It's cool if you cradle a pair of black leather gloves as you dream of being half as fierce.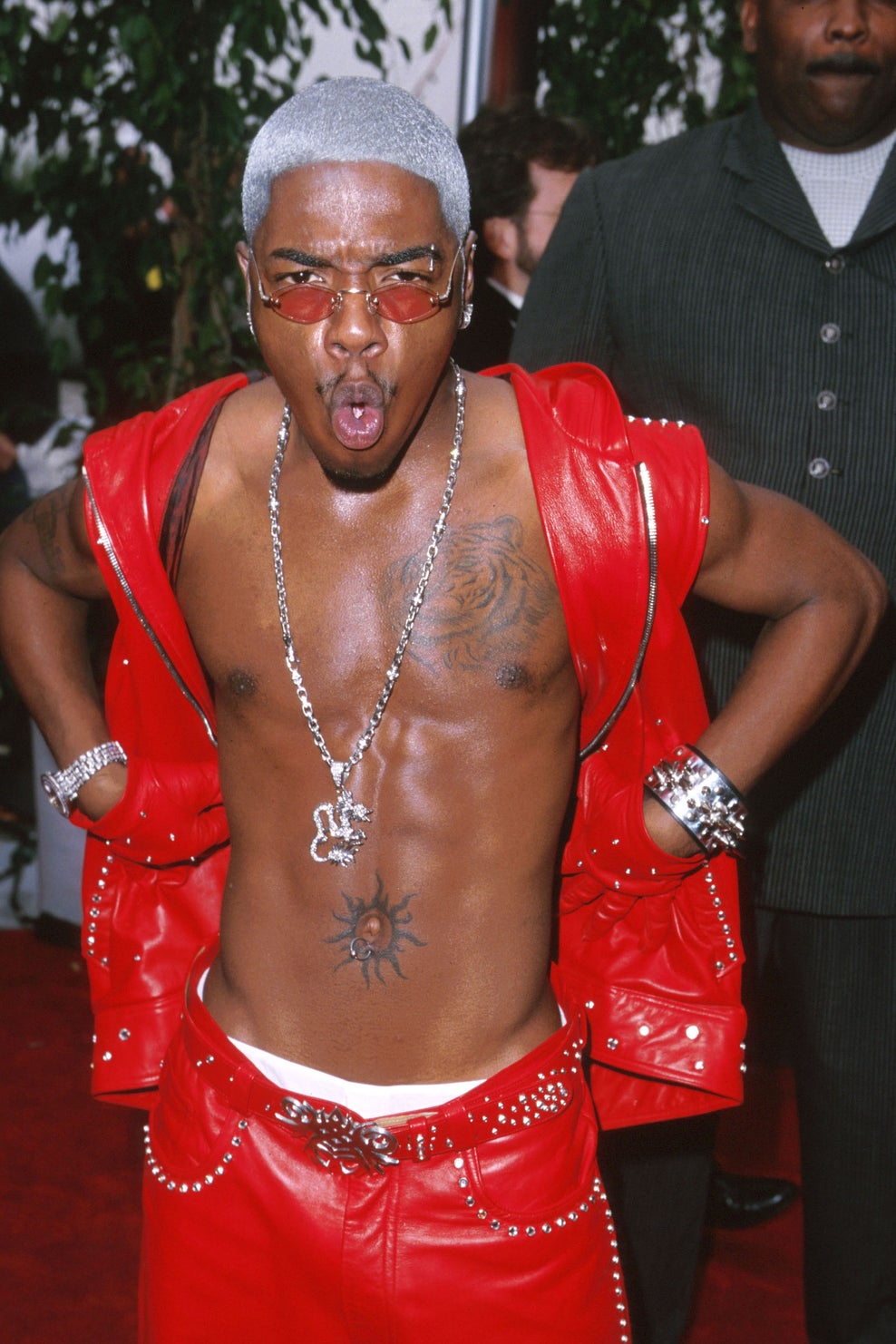 White hair, don't care. Sisqo was taking "red carpet" extremely literally when he donned this arresting leather ensemble. But dang if those gloves aren't amazing. Want.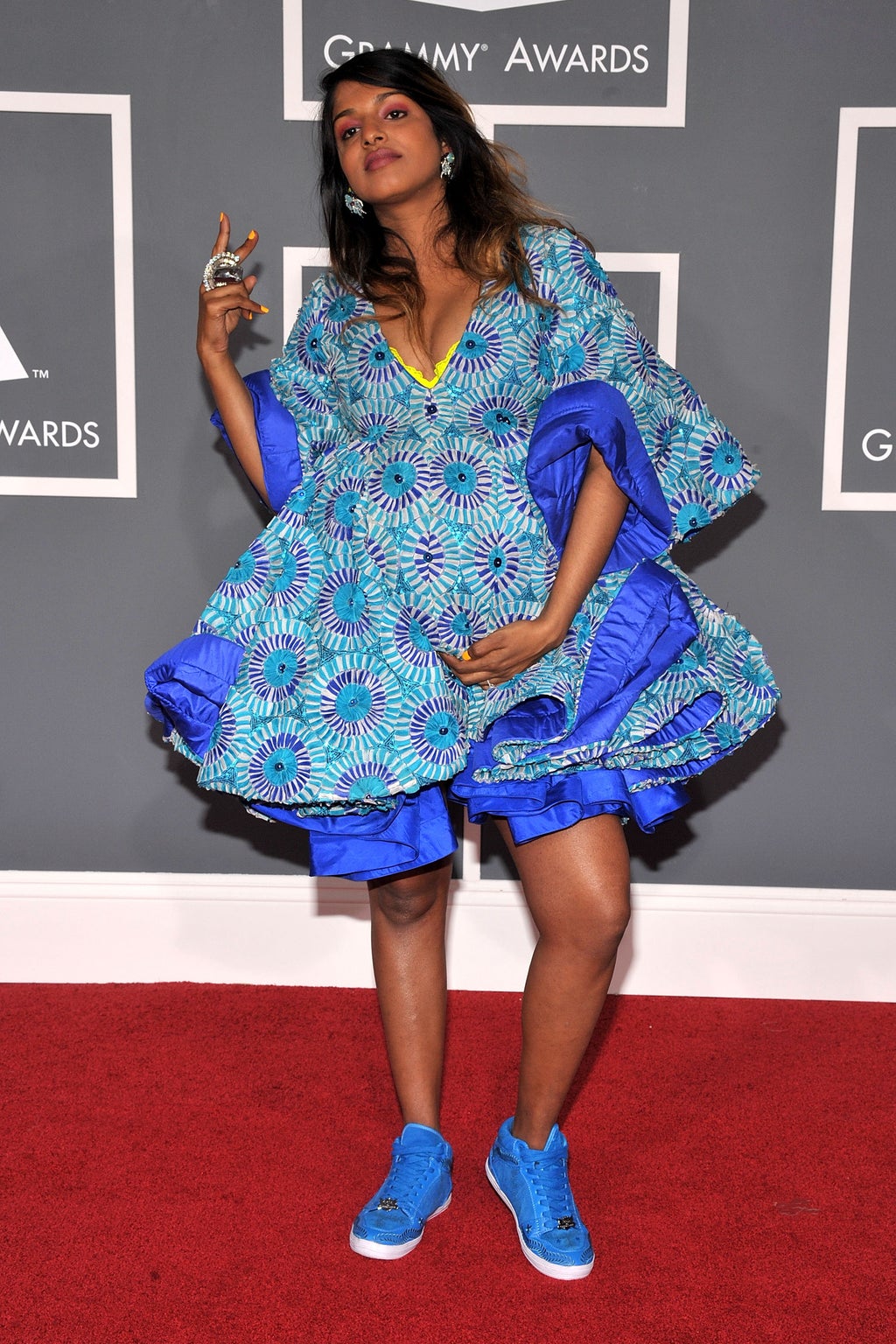 Walking the red carpet while nine months pregnant, on your LITERAL DUE DATE, cannot be an easy task. Trust M.I.A. to do it in head-turning style, both on the red carpet (left) and during her performance (right).
7.
Dolly Parton, 1977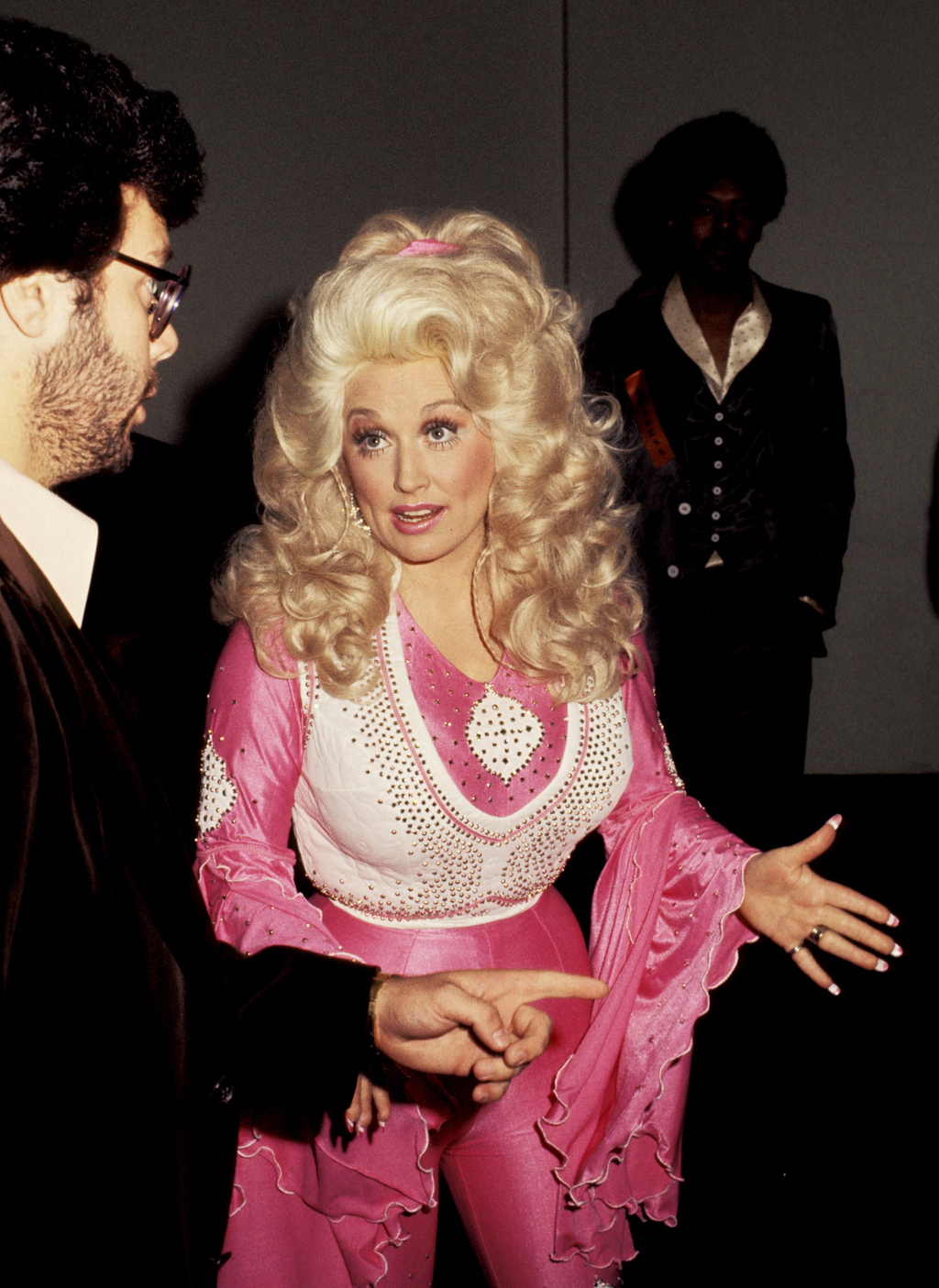 8.
OK Go, 2007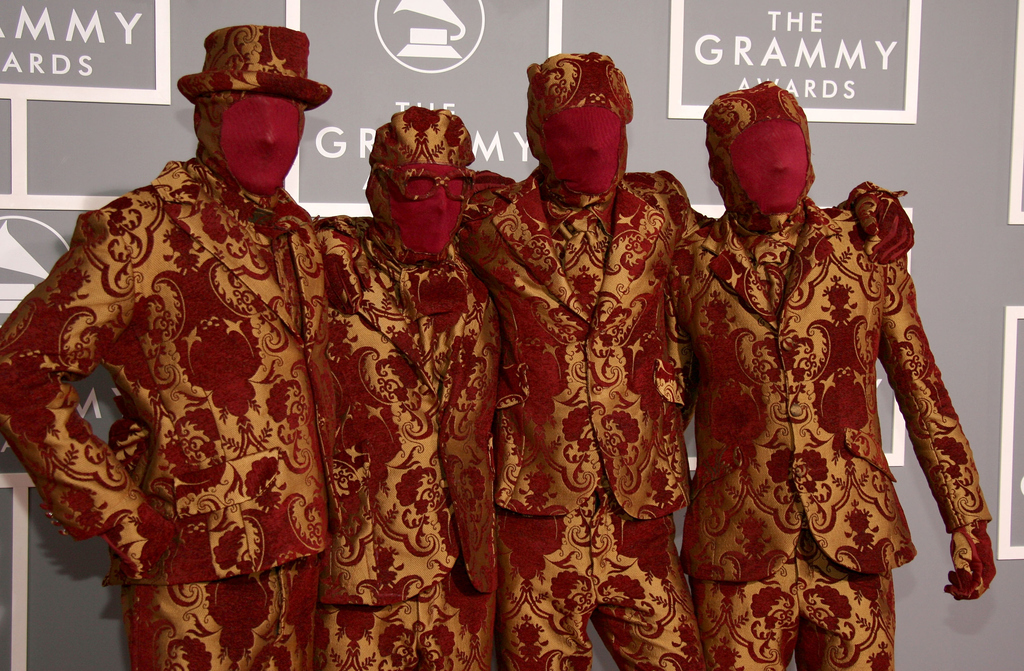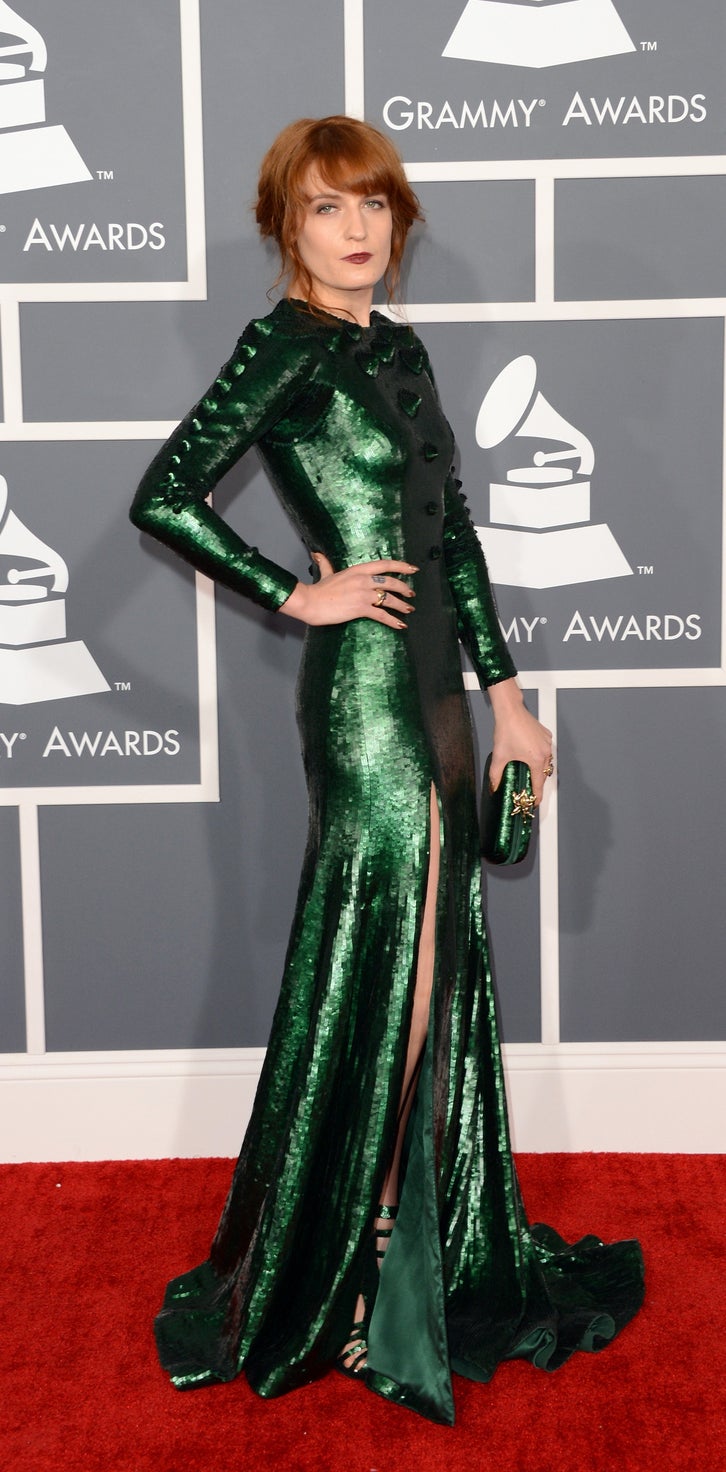 If anyone can pull off glamorazzi alien from the future, it's Ms. Welch. The dress is the perfect blend of edgy and classic, and it fits like she was poured into it. "Shake It Out?" More like "Work It Out," girl.
10.
'N Sync, 2001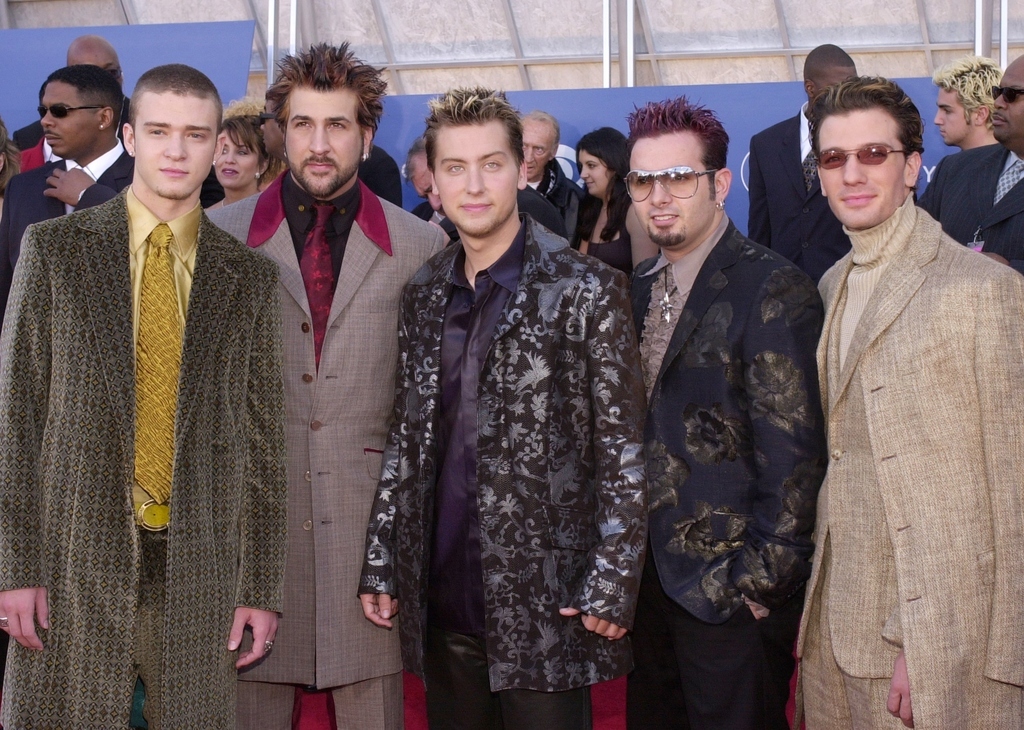 Cher is an icon. End of story. And her mermaid-red-hair-and-ballgown-on-the-bottom, tattered-fishing-net-on-the-top dress will go down in GRAMMY history. Because Cher is an icon. Say it with me.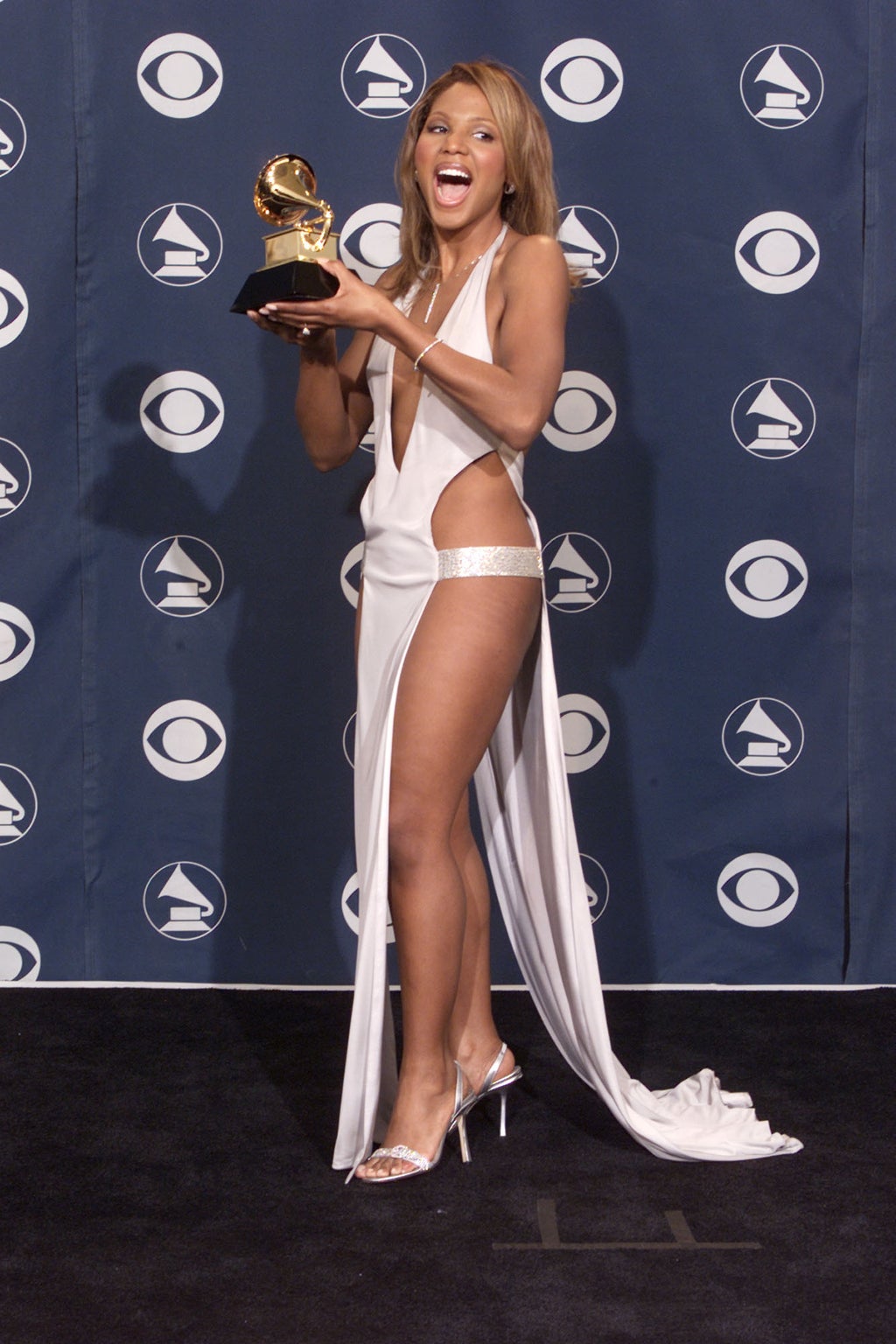 There are dresses and there are DRESSES and there are dresses-maybe-I-think? Toni Braxton's outfit is at least one of the three.
Hint: It's the last one.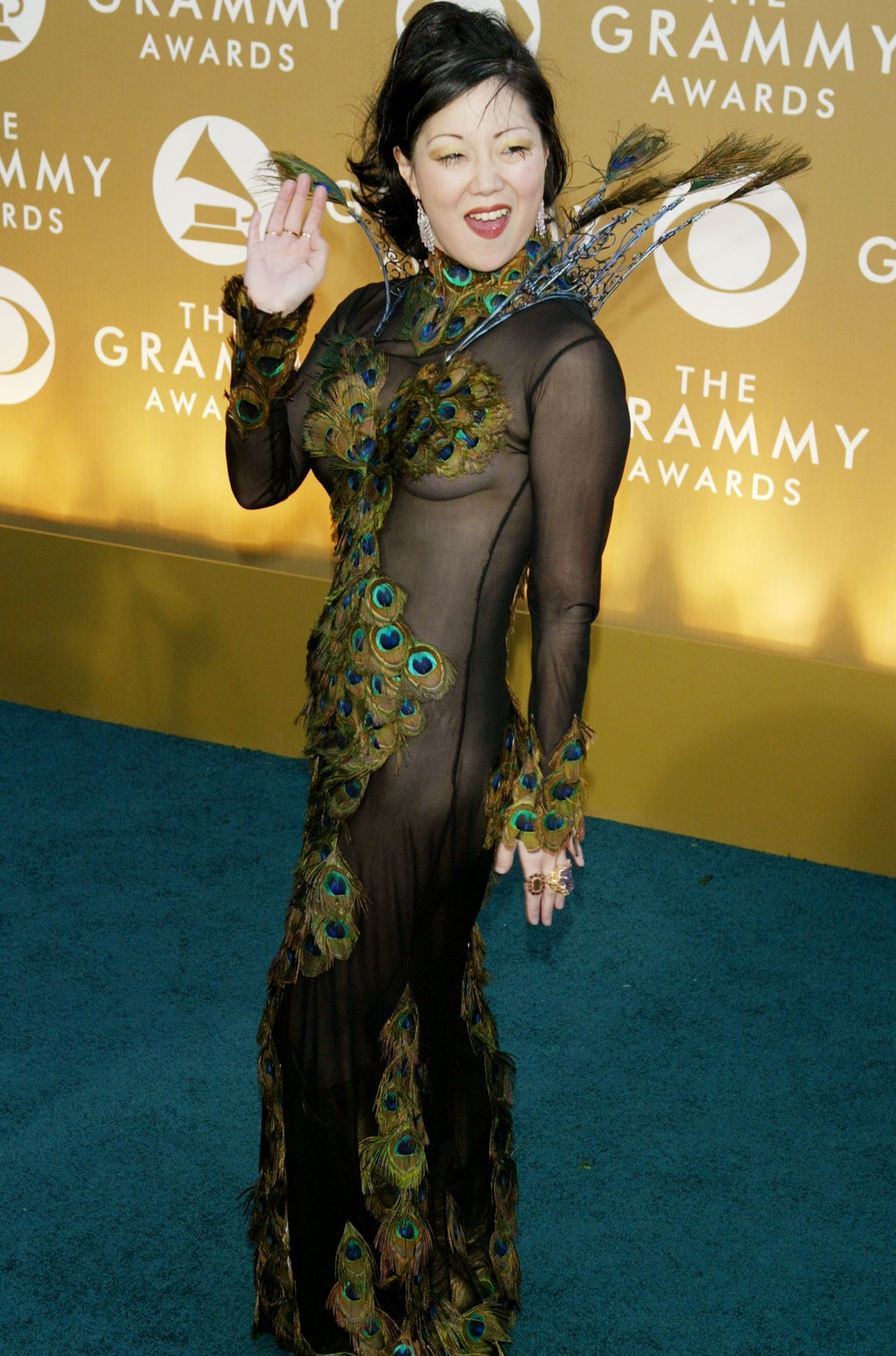 If you're going, go hard. Margaret Cho's peacock and mesh dress must have been giving the TV censors heart attacks, but when else are you going to get a chance to wear a peacock collar and peacock feather eyelashes? There's always that parent-teacher conference next week, but you're tired of getting side-eye from the principal.
P!nk, Katy Perry, and more!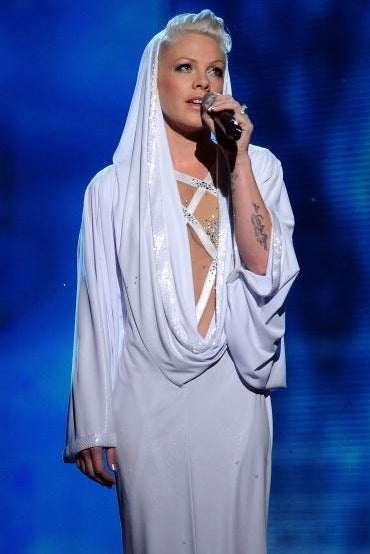 P!nk's 2010 performance included a semi-sheer bodysuit, arial silks, and dipping herself in water (without budging the most flawless gilttery smoky eye you've ever seen) — All. While. Singing.
Katy Perry at the 2012 awards was a vision of head-to-toe baby blue! Her bubblegum pink lip was inspired, and she looked like a goddess on the red carpet.
Tune in to CBS on Sunday, Jan. 26 to see killer performances by P!nk and Katy Perry!