GOOD LORD. YOWIES ARE BACK IN ACTION.
The range of chocolate mythical creatures that was ever so popular with Gen Y during their childhood (read: late 90s/early 00s) are apparently lurking back in the bushlands of the Central Coast, as reported by a local radio station.
If you don't quite remember Yowies, they were a range of Kinder Suprise style chocolates that educated kids about wild animals from around the world. Kids (and parents) would collect the adorable 'playmates' of animals within the deliciously hollow creatures, and it can be assured that Yowies were banned from schoolyards within seconds of their introduction.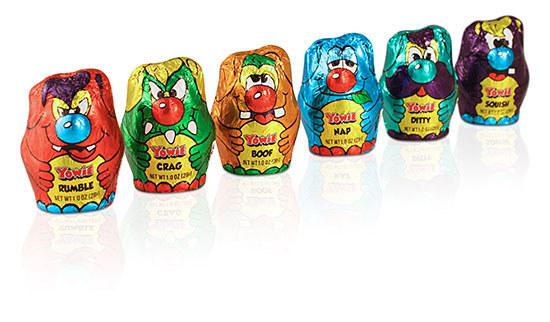 For those of us who actually read the leaflet that came with the playmates, Yowies – known as Guardians of the Natural World – taught us about the environment and the status of the animal inside. We learned about endangered species whilst devouring chocolate and screaming at your sibling/parent/best friend for stealing your playmate.
Now, it looks like Yowies have made the jump into the technological age. There's the option to learn more online! Learning! On the Internet!
LONG LIVE YOWIES, THE CONFECTIONARY KINGS.
Have you found any Yowies lurking in your neighbourhood? Let us know!