Simmons Bedding Is Having A 20%-Off Mattress Sale For Prime Day
Don't sleep in — otherwise, you'll miss the chance to snag comfy, memory foam mattresses at a discount.
We hope you love the products we recommend! All of them were independently selected by our editors. Just so you know, BuzzFeed collects a share of sales and/or other compensation from the links on this page. Oh, and FYI — prices are accurate and items in stock as of time of publication.
Whether you're indulging in a Dateline binge-a-thon or recovering from that morning run, the truth is we tend to spend a lot of time in our bed — even when we're not sleeping. So, if you find that your current mattress has seen better days (especially if it never stops squeaking), perhaps it's time to upgrade to a new one.
Yes, some mattresses are pretty expensive. However, now you can get ready to save while scoring the mattress of your dreams, because Simmons Bedding has a 20% off Prime Day sale! And yes, it'll arrive straight to your door in a convenient compressed box.
So without further ado, let's check out what's on sale:
First up to bat is the Simmons 7" memory foam mattress, which is made with a plush memory foam that relieves pressure and partner disturbances. Besides, if your partner is a restless sleeper, and you're the type who sleeps like a bear, this is definitely going to come in handy.
In case the words "pressure-relieving'' and "fewer partner disturbances" aren't convincing, hopefully the hundreds of five-star reviews and its 4.4 star-rating might.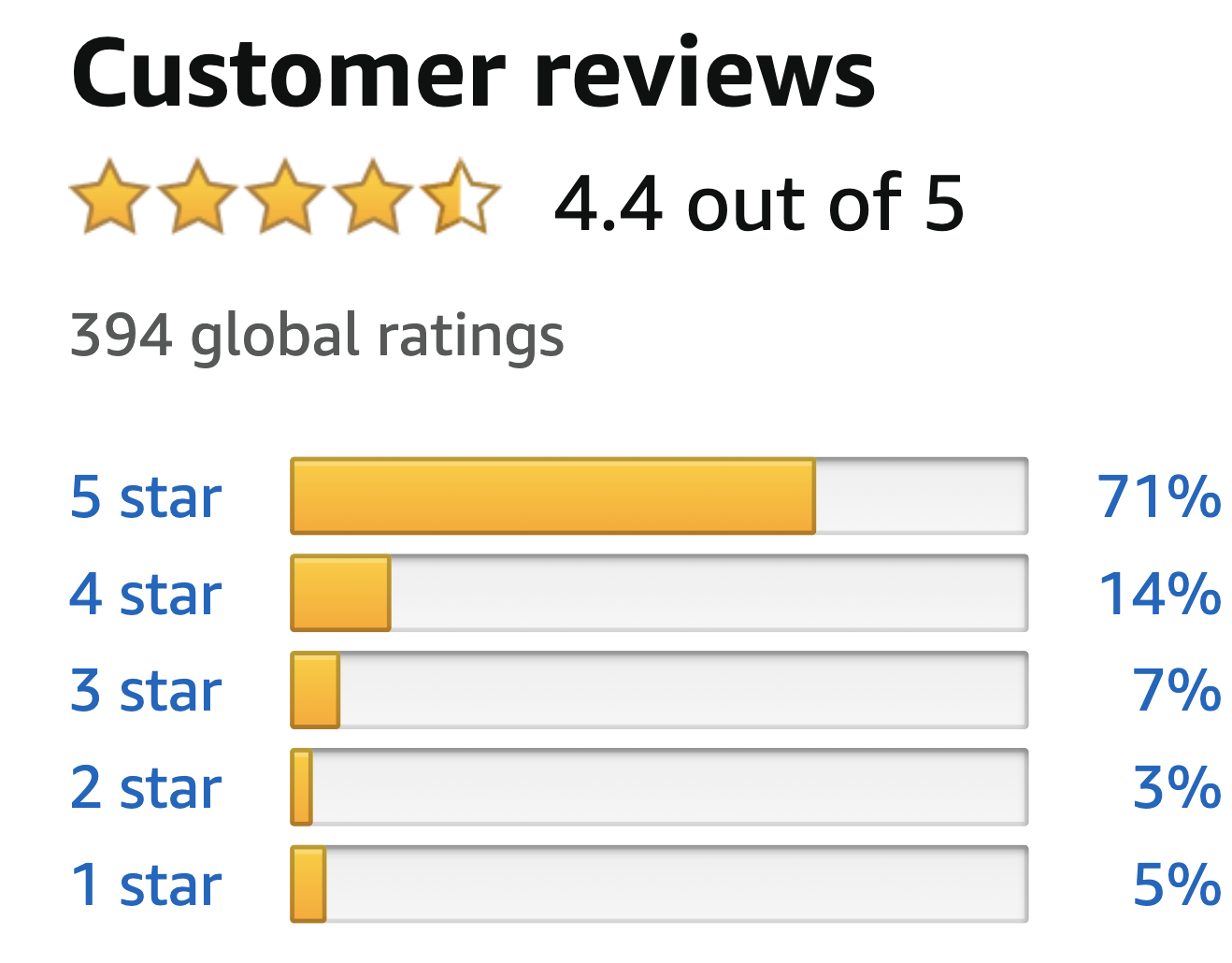 Next up is Simmons' 10" gel memory foam mattress — this mattress builds upon its memory foam design by adding a soothing layer of gel foam to maximize comfort. It also has a moisture-wicking mattress cover, which is sure to be a godsend to those who always wake up in a pool of sweat (*raises hand*) at night. And just like Simmons' other mattresses, this mattress is also compressed into a convenient box that arrives right at your doorstep.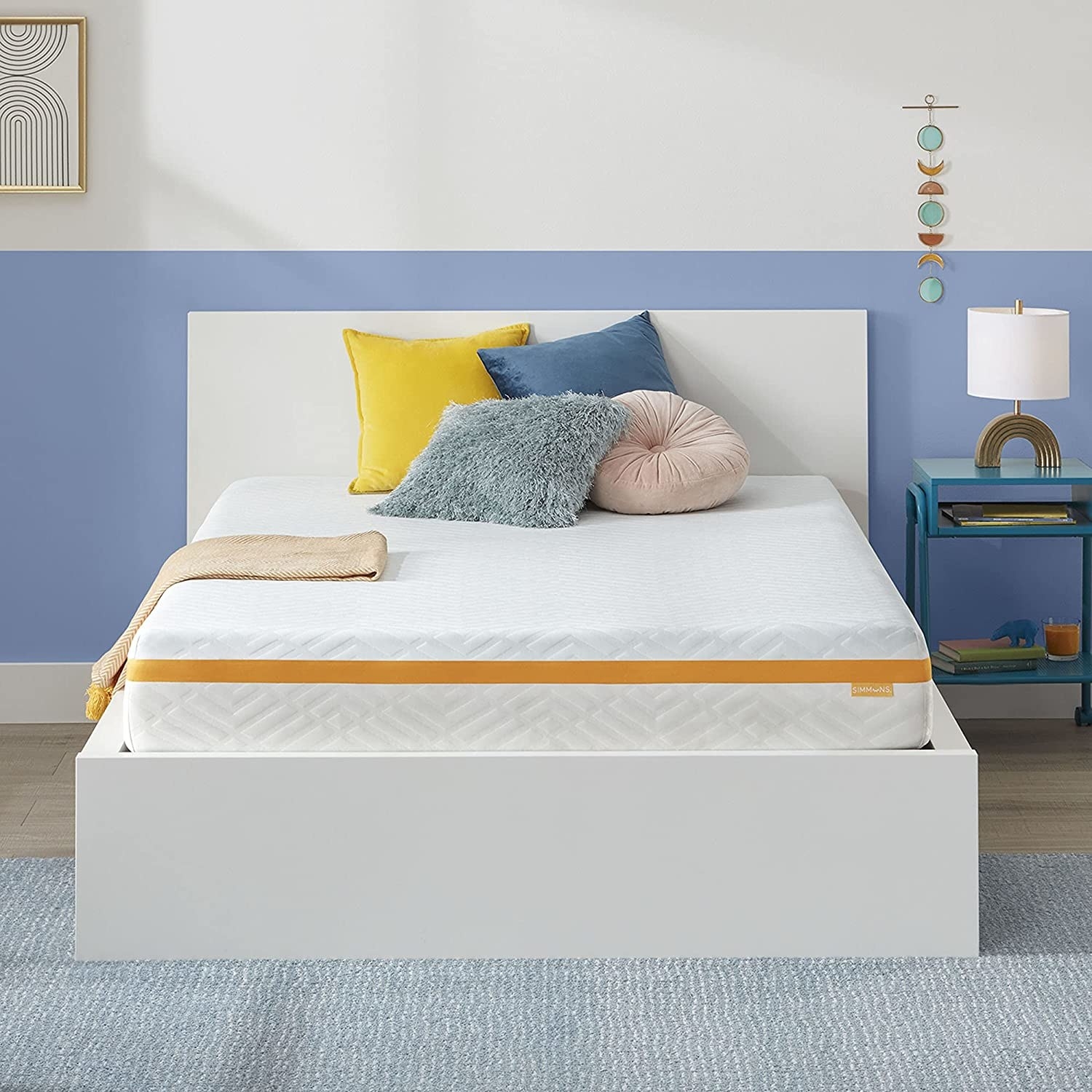 Hybrid beds more up alley? Not to worry — the Simmons 10" hybrid gel memory foam mattress is sure to be your new BFF in no time. Unlike Simmons' other mattresses, this mattress marries individually wrapped coils with soothing gel memory foam and a moisture-wicking cover. Basically, it's all you could ever ask for in a mattress.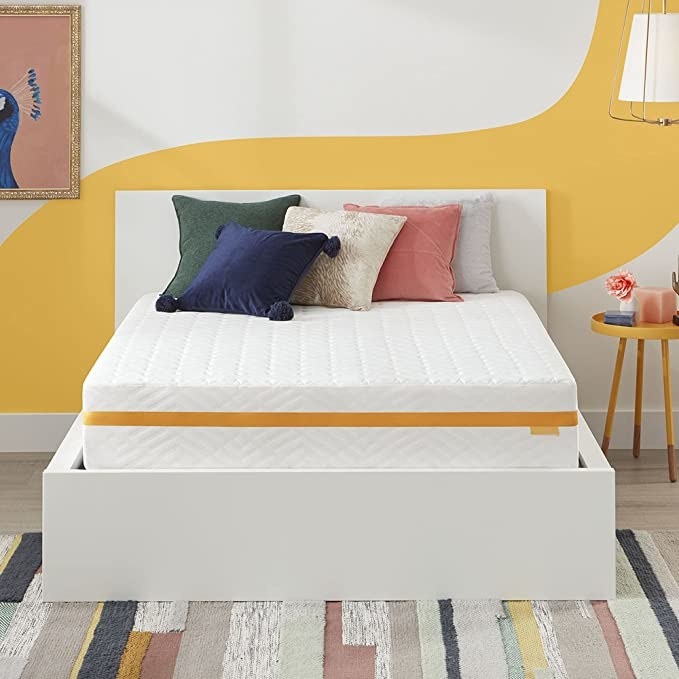 Finally, the Simmons 12" hybrid gel memory foam mattress has everything you like about the 10" hybrid mattress, just with a little more height. And just like its little hybrid sister, its individually wrapped coils work through the night to enable airflow, so you'll never have to sleep commando again.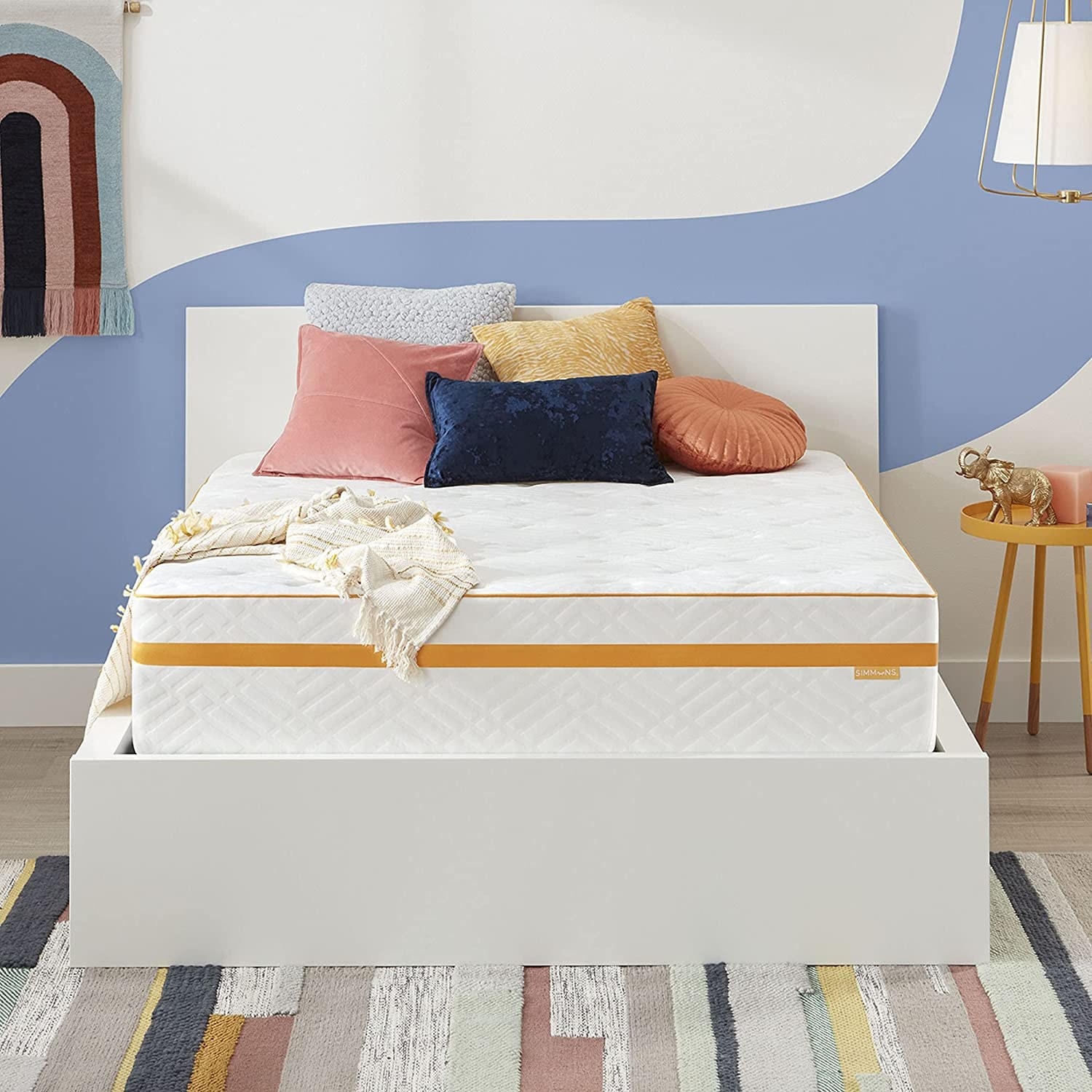 So be sure to check out their Prime Day deals before it's too late (and don't forget to use the 20% off coupon)! Wishing you a restful night's sleep this Prime Day!
Looking for the perfect gift for any occasion? Check out all of BuzzFeed's gift guides!