Cinnamon Roll Pizza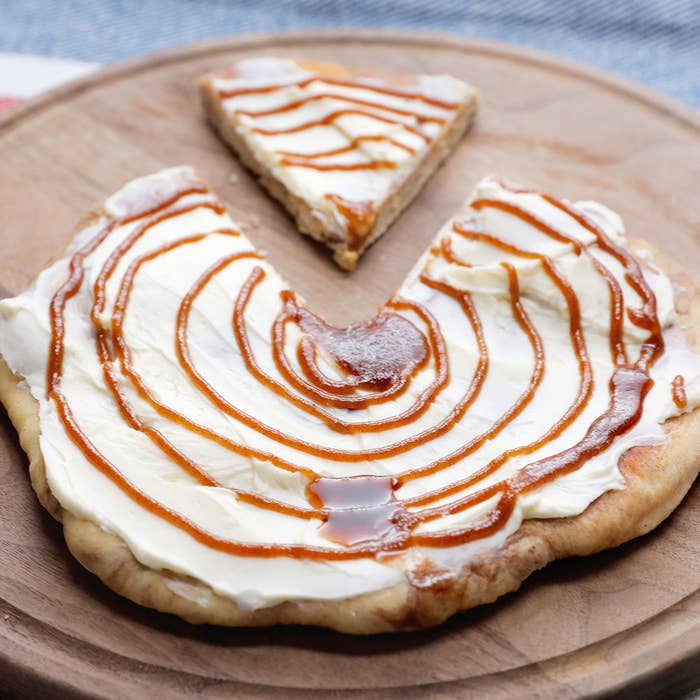 INGREDIENTS
½ fresh pizza dough
2 teaspoons cinnamon, divided
¾ cup cream cheese
¼ cup powdered sugar
4 tablespoons melted butter, divided
2 tablespoons brown sugar
¼ teaspoon vanilla extract
Forno Magnifico Electric 12'' Pizza Oven
PREPERATION
1. On a lightly floured board, roll out pizza crust to form about a 9'' round.
2. Sprinkle with 1 teaspoon cinnamon and knead into the dough. Once cinnamon is well incorporated, roll back into a circle and place in the Forno Magnifico Electric 12" Pizza Oven.

3. Set timer to 3 minutes (on 2½) and bake. Flip and bake for an additional 5-7 minutes (or until crust is nicely browned).

4. Brush with 1 tablespoon of melted butter. Remove from Forno Magnifico Electric 12" Pizza Oven. Allow to cool for about 5 minutes.

5. Combine cream cheese and powdered sugar, set aside.

6. Combine remaining melted butter, brown sugar, 1 teaspoon of cinnamon, and vanilla.

7. Spread cream cheese on pizza crust and drizzle with brown sugar syrup, cut into wedges and serve.