BBQ Chicken Pretzel Crust Pizza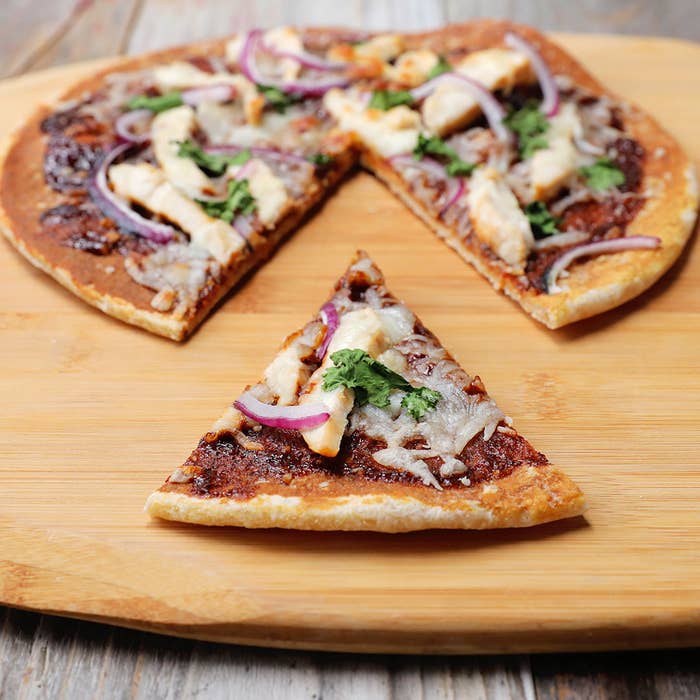 INGREDIENTS
1 pizza crust
¼ cup water
1 tablespoon baking soda
¼ cup barbecue sauce
½ cup sliced or shredded cooked chicken
¼ cup red onion thinly sliced
½ cup shredded mozzarella cheese
1 tablespoon cilantro
¼ red onion
Coarse salt
1 tablespoon olive oil
Forno Magnifico Electric 12" Pizza Oven
PREPERATION
1. Set Forno Magnifico Electric 12" Pizza Oven to 2 1/2 . 

2. Place pizza crust on the pizza oven and brush with baking soda water. 

3. Lightly sprinkle edge of the crust with coarse salt (do not over salt) bake 2-3 minutes, lightly brush with olive oil and bake an additional 3 minutes (crust should be golden brown). 

4. Open oven and top with bbq sauce, chicken, and cheese, then top with onion and cilantro.
5. Close lid and cook 1-2 minutes or until cheese is melted. 

6. Enjoy!