We hope you love the products we recommend! Just so you know, BuzzFeed may collect a share of sales or other compensation from the links on this page. Oh, and FYI — prices are accurate and items in stock as of time of publication.
Hi! I'm Dana, and, like a lot of people, I really like wine!
So when I was asked to test the Coravin Model 1 Wine System as part of my job as a branded content writer as BuzzFeed, obviously I was thrilled!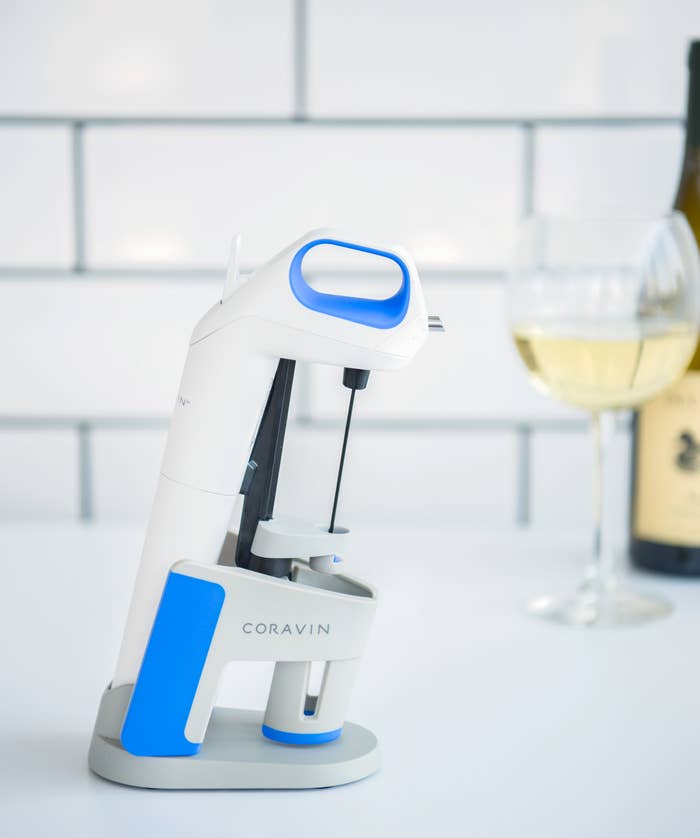 Before this, I hadn't actually used a Coravin system, but I was familiar with the brand. About a year ago, I saw the device being used at a restaurant when one of my friends ordered a single glass of wine. I was intrigued and later found out the device was a Coravin. I've been wanting to try it for myself ever since!
So what is Coravin?
Coravin is a wine preservation system. Basically, it's a small device that lets you pour wine from a bottle without removing (or damaging) the cork, preserving what's left in the bottle for as long as you want. It's ideal when you just want a glass of wine but don't want to worry about finishing the bottle that night or even in the next few days.
How does this thing even work?
So the Coravin System comprises a cork-friendly needle and a capsule of argon gas, which protects the remaining wine from oxidation.
When I unpacked my new Coravin, I was honestly a little intimidated. But after watching a how-to video, I tried it for myself and found it to be super intuitive.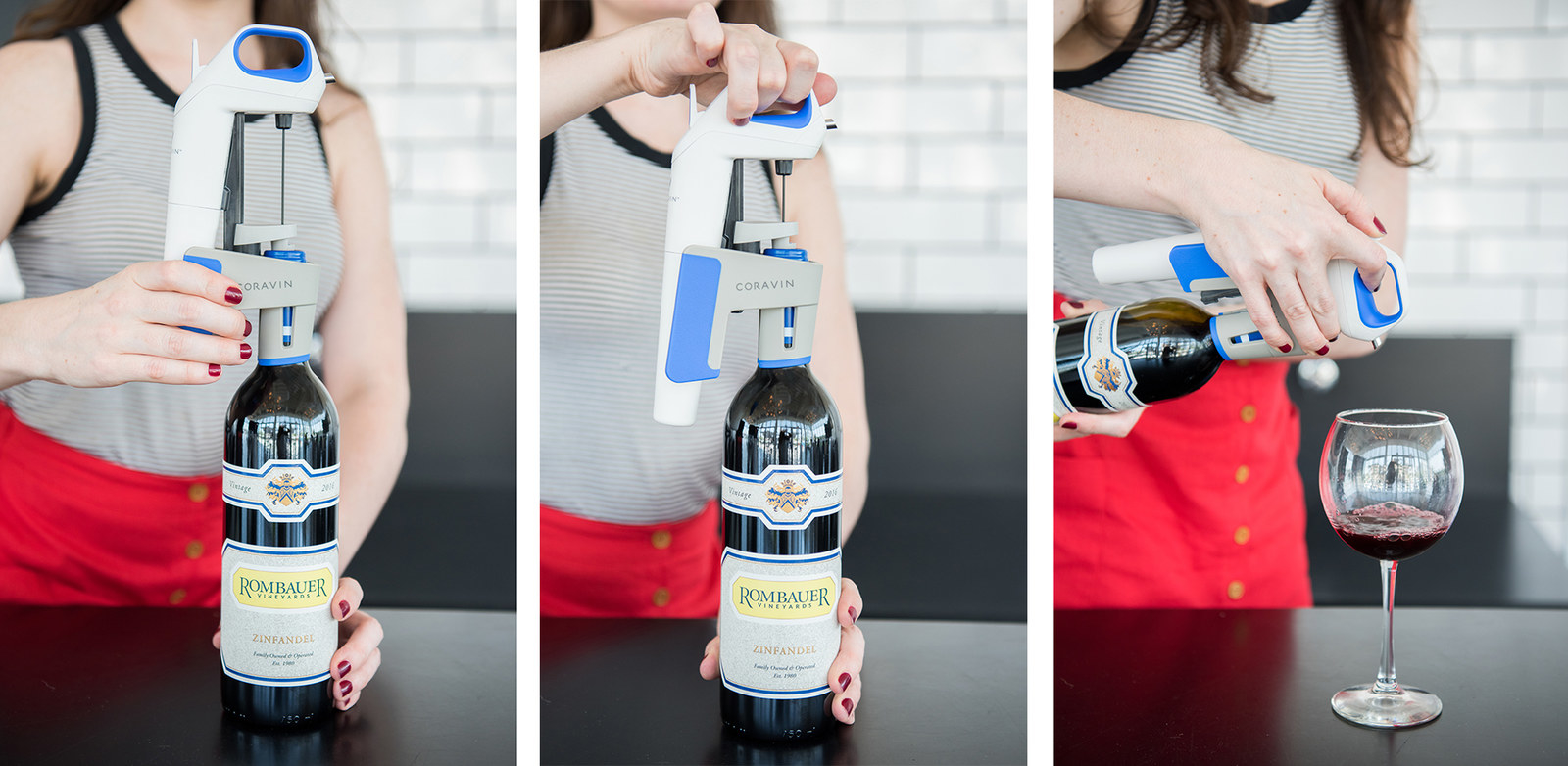 To use Coravin, you start by clamping it around the neck of the bottle. Then you push down on the top, pushing the needle through the cork and into the wine. Tilt the bottle to a 45-degree angle, push the trigger to pressurize the bottle with the argon gas, release, and voilà!
Seriously. It takes about 15 seconds and is kind of fun! And once you remove the device from the bottle, the cork heals itself, and it's literally as if the bottle were never opened.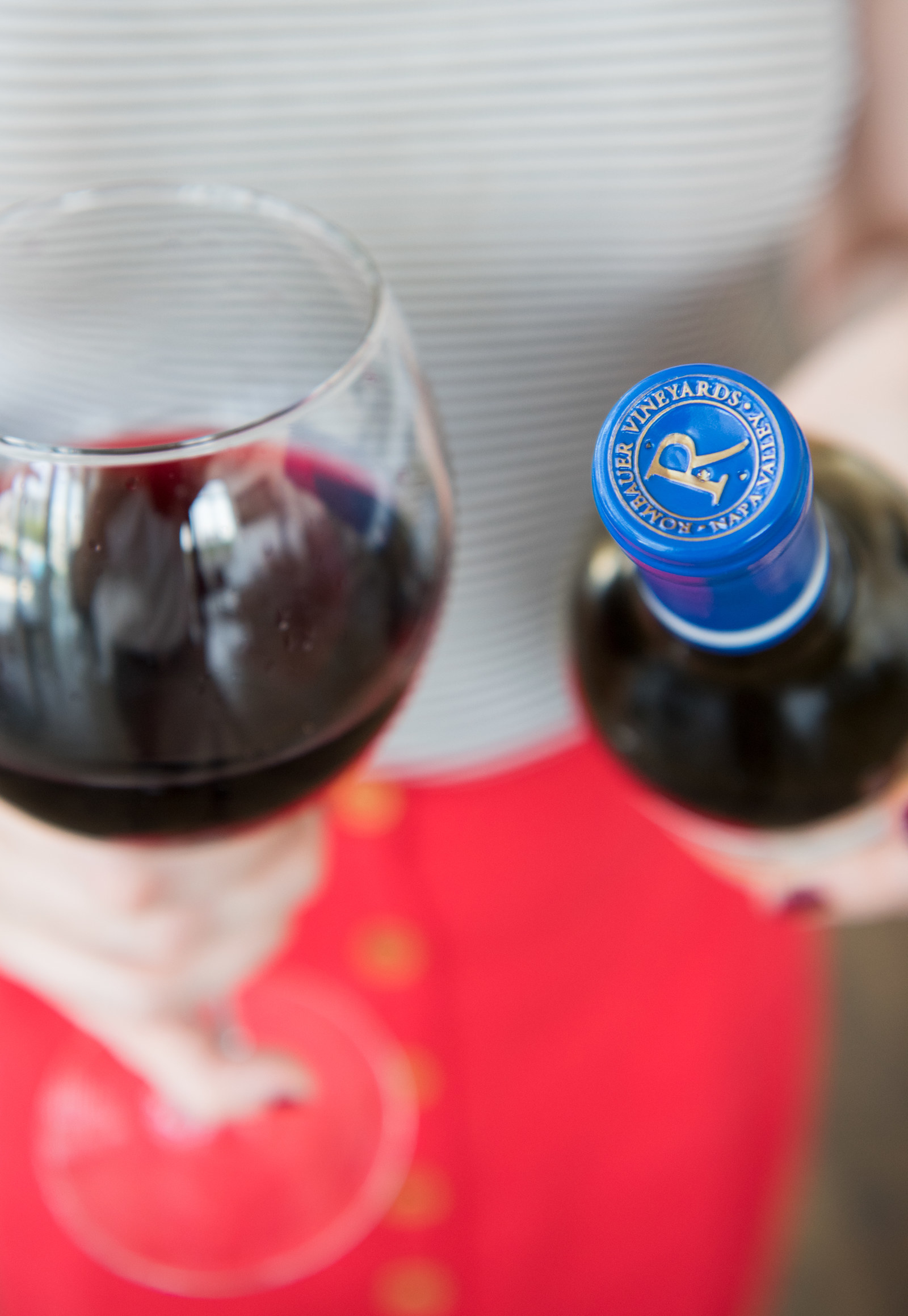 But why do you need a Coravin?
These five-star Amazon reviews sum it up best:
"The answer to not finishing a bottle. This solves the problem of not drinking an entire bottle of wine at one time." —Michael G. Larkin
"Wonderful invention! Oh my goodness, how this little device has change[d] my life! I like to drink good wine, but rarely an entire bottle in one sitting." —Amazon Customer
Obviously having to finish a bottle of wine is not the worst problem. But if you are someone who just wants one glass, Coravin is nice to have.
One of the reasons I was personally really excited to try Coravin is that I live alone but occasionally enjoy a single glass of wine when I cook. For me, at least, there's something about slowly savoring a glass while I prepare dinner that I find extremely relaxing. Suddenly, cooking — something I've always loved doing for other people but haven't always liked doing for myself — is transformed from a chore to a self-care ritual.
And there's another way Coravin comes in handy in the kitchen!
I absolutely love risotto, and I'll almost always order it from a menu. I don't make it at home very often, partly because it's time-consuming and partly because I don't usually have white wine, a key ingredient, in my apartment. I just prefer drinking reds — except in the summer when it's rosé all day — but I always prefer to add a white wine (like a mild pinot grigio) to the rice.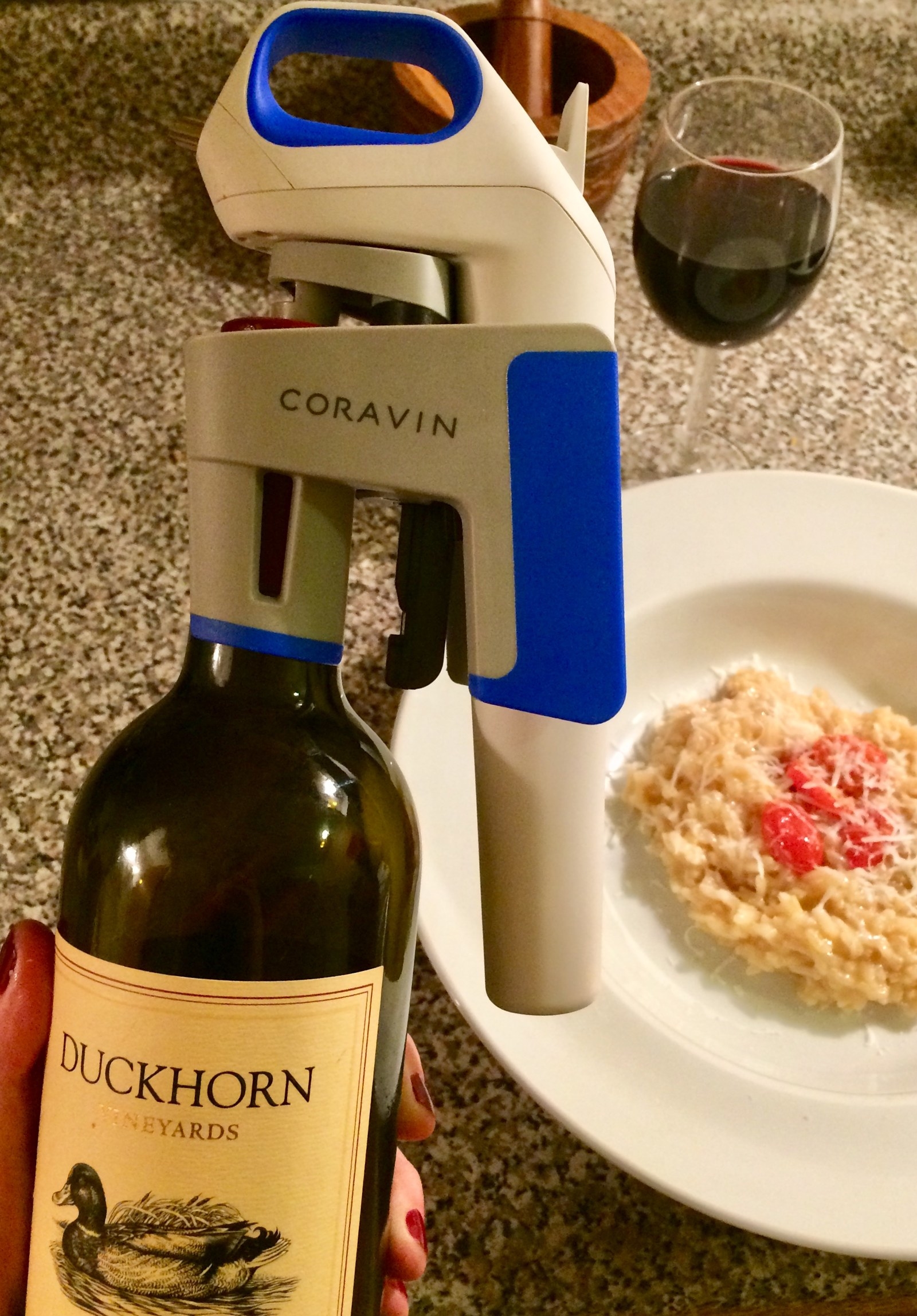 So this weekend, with my Coravin and a bottle of chardonnay, I made a really yummy risotto (with lemon and pecorino!) for the first time in a long time, and now I can save that bottle for the next time I need it for a recipe.
And even though Coravin is a game changer if you live alone or are the only wine drinker in your household, it would be right at home at parties and gatherings too! I haven't had a chance to invite friends over to try it out, but it would be a great tool for hosting a wine and cheese party with a bunch of different bottles — without feeling the need to finish each bottle before opening a new one.
Here's who I'd recommend this product to:
Anyone who purchases good-quality wines. I typically do not spend a lot of money on wine for my apartment, because I know there's a chance it will go bad before I can finish it. Now that I have a Coravin, I'm more willing to purchase a nicer bottle, knowing it won't go to waste. If you're a connoisseur who regularly spends a lot on wine, it's totally worth the money.
Anyone purchasing a gift for someone who has everything. Some people — like dads, for instance — are just hard to shop for because they don't really need anything. If that person also likes wine, a Coravin would be a really thoughtful gift.
People getting married or celebrating a big milestone. When I told one of my best friends who is planning her wedding about my experiment, she immediately added it to her registry! It would also make a lovely college graduation gift.
Get your own Coravin here.
Some reviews have been edited for length and/or clarity.
Images Sarah Stone / © BuzzFeed unless otherwise specified