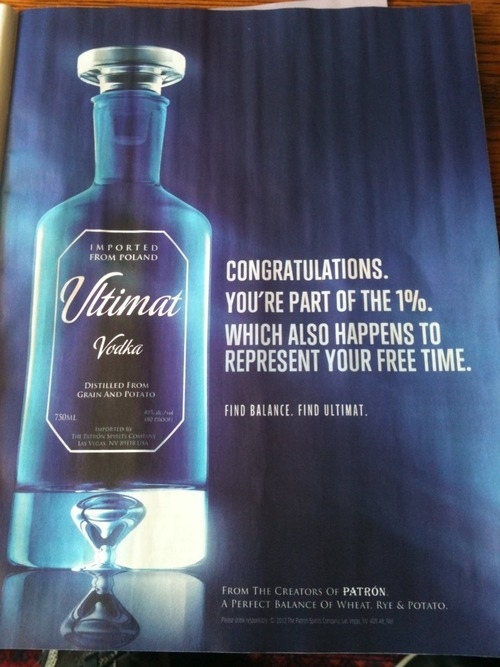 Well, most ads are lies well disguised, but that headline is just a naked lie.
Polish hooch Ultimat costs about $40 A bottle, placing it in the "Ultra Luxury" category of vodkas. I'm sure you vodka connoisseurs could pick it in a "taste" test with speed rack swill.
More of the campaign below, with unkind commentary.
Ad scanned from the Economist by Matt Bors.