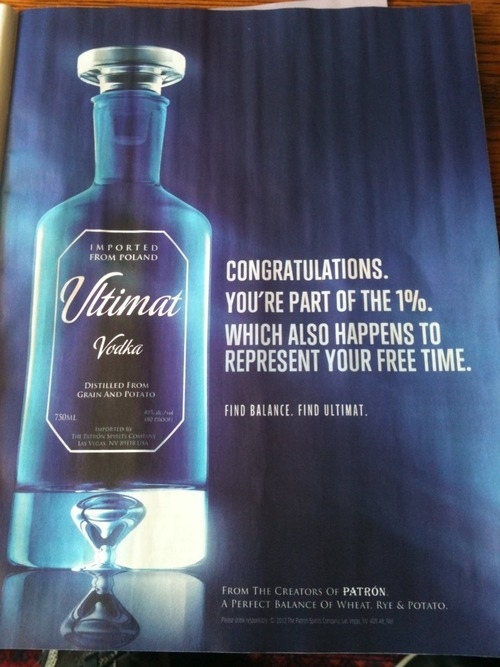 Well, most ads are lies well disguised, but that headline is just a naked lie.
Polish hooch Ultimat costs about $40 A bottle, placing it in the "Ultra Luxury" category of vodkas. I'm sure you vodka connoisseurs could pick it in a "taste" test with speed rack swill.
More of the campaign below, with unkind commentary.
Ad scanned from the Economist by Matt Bors.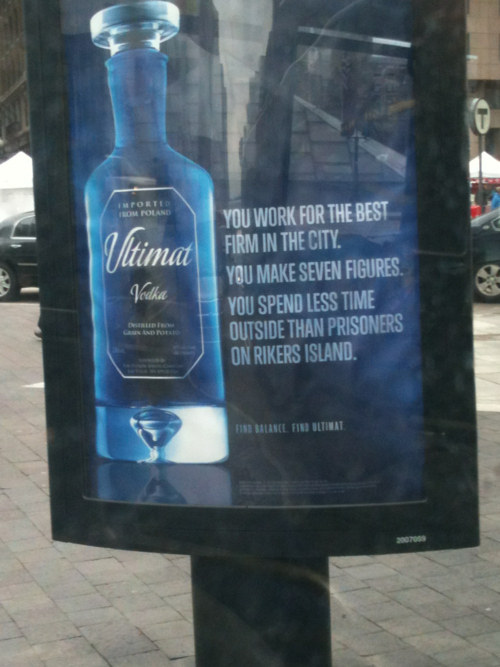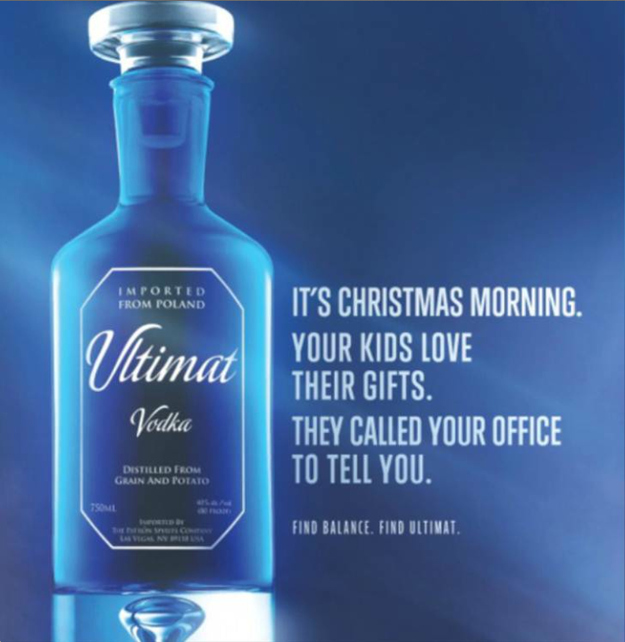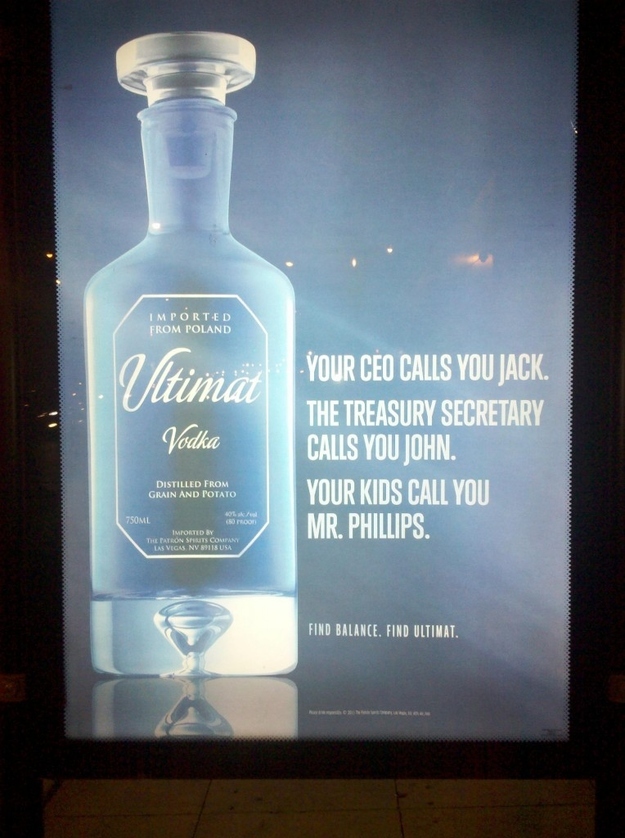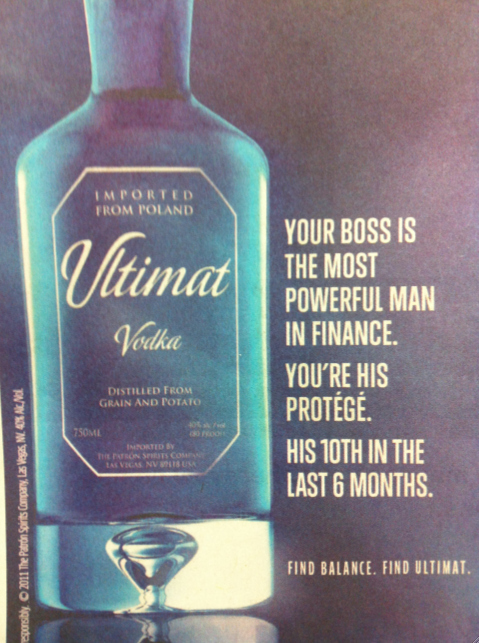 Looks like there are no comments yet.
Be the first to comment!