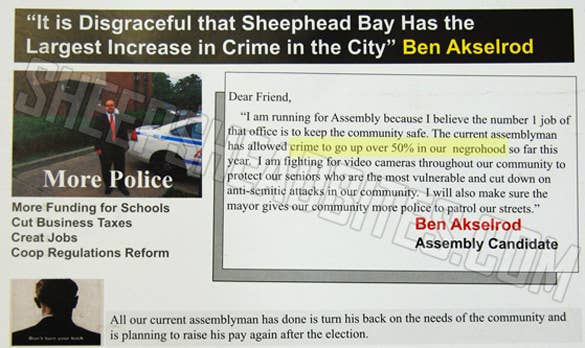 In late August, residents of the Sheepshead Bay, Brooklyn district received a mailer from Ben Akselrod that discussed the 50% increase in crime in the neighborhood.

Except, it read "negrohood."

Akselrod released a statement calling the incident an "inadvertent error" and apologizing for "anyone who was offended by it."

Via: Animal.