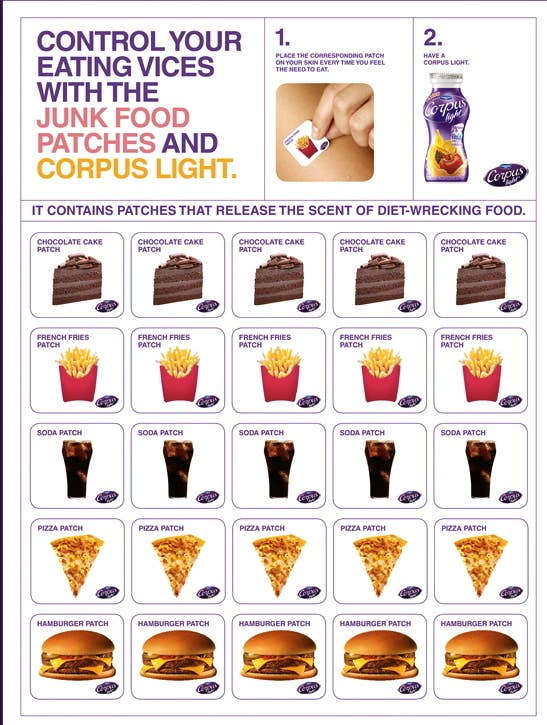 From the agency press note:
"The idea was to propose a gag so people could control their eating vices through a pack of patches that release the scent of the main diet-wrecking foods."
Which, would make me want said junk food, not a fucking Corpus Light yogurt. And, what?—the bigger my craving for pizza, the more pizza patches I should slap on body, creating a stronger pizza smell, causing a stronger craving for pizza?
If it's a gag giveaway, WHY DID YOU MAKE THE STICKERS SCENTED?
It's just an awards grab. And it deserves an award: a copyranter Chocolate Equine's Posterior™ Award (below).
The patches are being inserted into health & fitness magazines and given out at fitness clubs and in parks.
Ad agency: Y&R, Sao Paulo, Brazil.