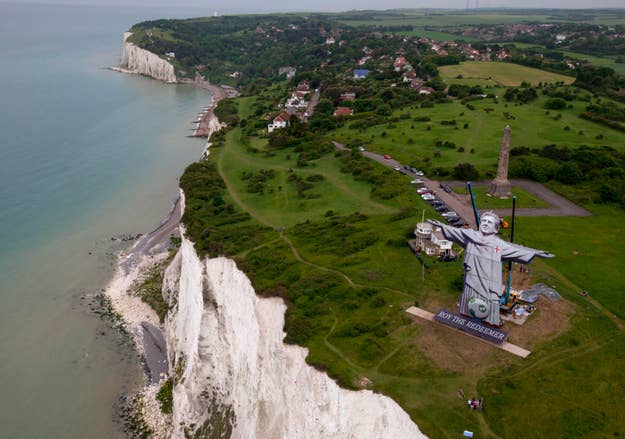 Or maybe England had two too many players named Ashley on their squad? No, it was this blasphemous false idol that did in Hodgson's 11.
From the Paddy Power press note:
Paddy Power has responded to the plight of anxious England fans who felt their team needed 'divine intervention' for success in this month's European Football Championship with the construction of Roy the Redeemer on the white cliffs of Dover!
Standing a breath-taking 108ft tall the stunning structure is a reproduction of the iconic Christ the Redeemer statue which overlooks Rio de Janeiro.
The audacious build which replaces the face of Christ with a new 'saviour', England Manager Roy Hodgson, is visible from the coast of France, sixteen miles away.
Paddy Power has a tradition of controversial ad stunts, including this banned 2010 TV ad featuring blind soccer players (one of whom kicks a cat).
Video of the making of "Roy" below.