Put This Photo Next To "Irony" In The Dictionary
This bus crash happened Monday.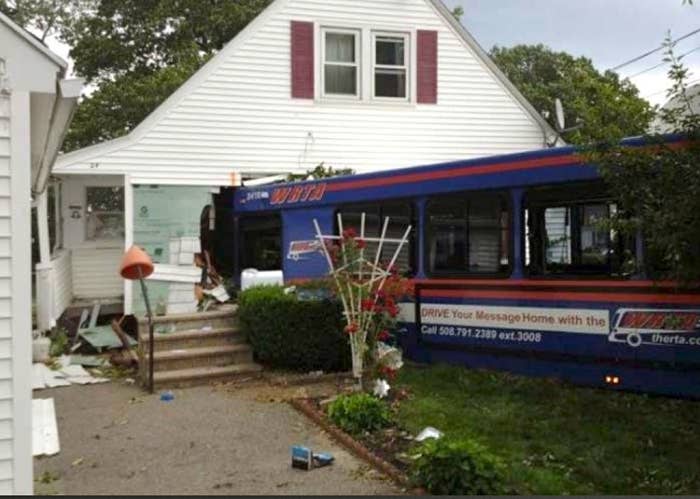 The crash happened Monday, in Auburn, Massachusetts.
Eight people were taken to the hospital with minor injuries, according to Chief Stephen Coleman of the Auburn Fire Department.
The message on the side of the public bus reads:
"Drive Your Message Home with the Worcester Regional Transportation Authority."
Via cnn.