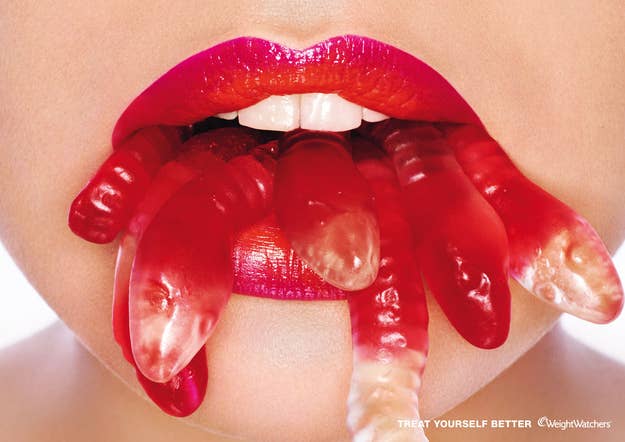 The campaign, featuring the beautiful mouths of mouth models swallowing both good and bad food, won Gold this week at Europe's prestigious Epica Awards.
They certainly are graphically appealing ads (especially to French men).
As with all artsy-fartsy award-winning campaigns, I am curious about the sales results, you know, the actual effectiveness of the effort.
The ads were shot by famous one-named fashion photographer Rankin, so you know the production costs were higher than the French Alps.
Five more ads, plus the accompanying TV spot, below.
Women! You are the target of these ads.
What do you think?
Ad agency: Fred & Farid, Paris.