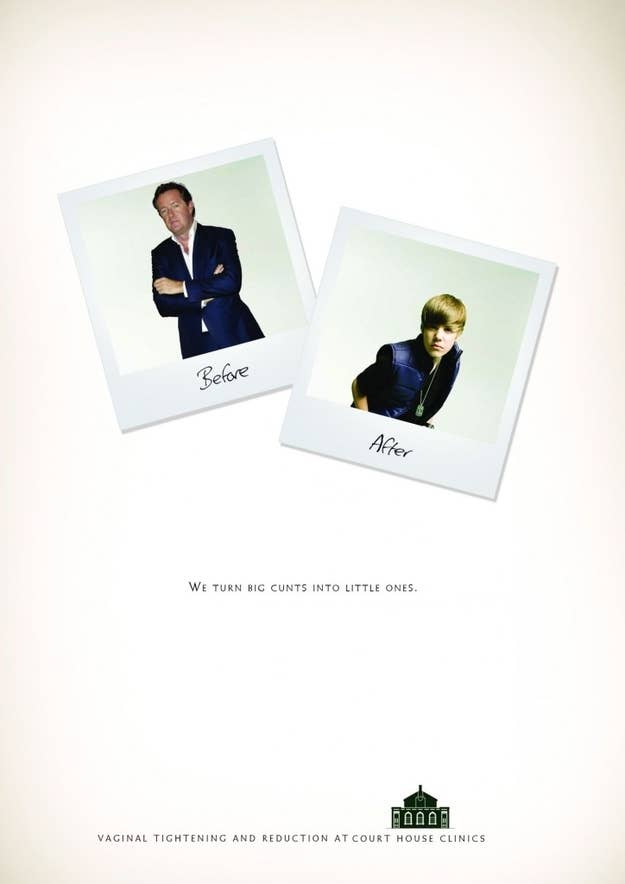 (Before you unload on me, please remember that everybody calls everybody "cunts" in the UK.)
I don't believe this is an "official" advert for the UK's Court House Clinics (ad found here).
I've emailed them the ad for comment. Please check back.

UPDATE: The ad was an entry in last year's Chip Shop Awards, so, yes, not real.