1.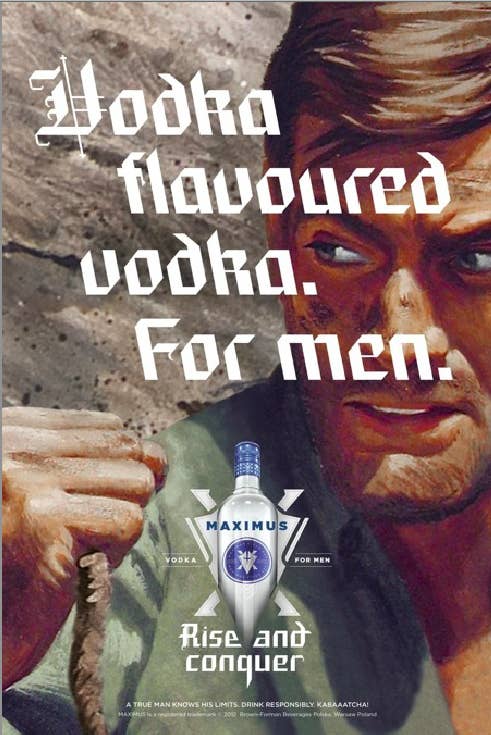 Polish vodka Maximus (a brand of huge liquor company, Brown-Forman) is launching a new campaign targeting lantern-jawed, clear-eyed men (like these tough guys).
The London office of Wieden & Kennedy hired 81 year-old American artist Mort Künstler—famous for his Civil War paintings—to illustrate the campaign.
The artwork is wonderful. The typeface is perfect. The copy is pretty good, too. The tagline, "Rise and Conquer," the campaign could do without, though.
Some will argue that real men don't drink vodka. Well then: this product fills a manly marketing hole, doesn't it?
Grey Goose? That's for cosmos and roof parties.
2.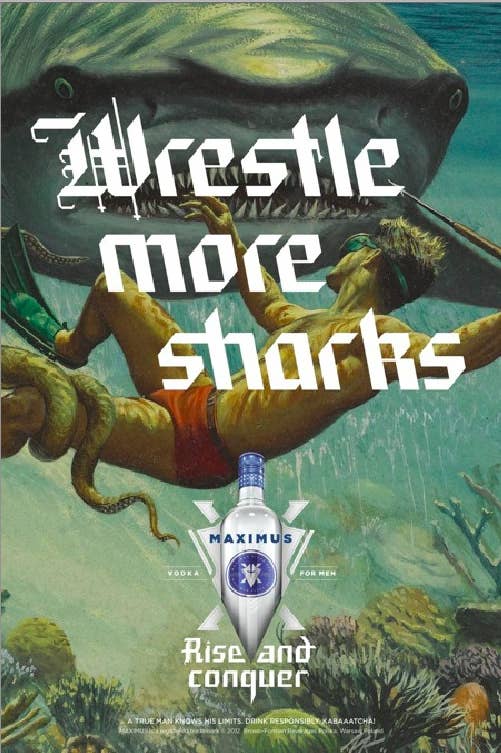 3.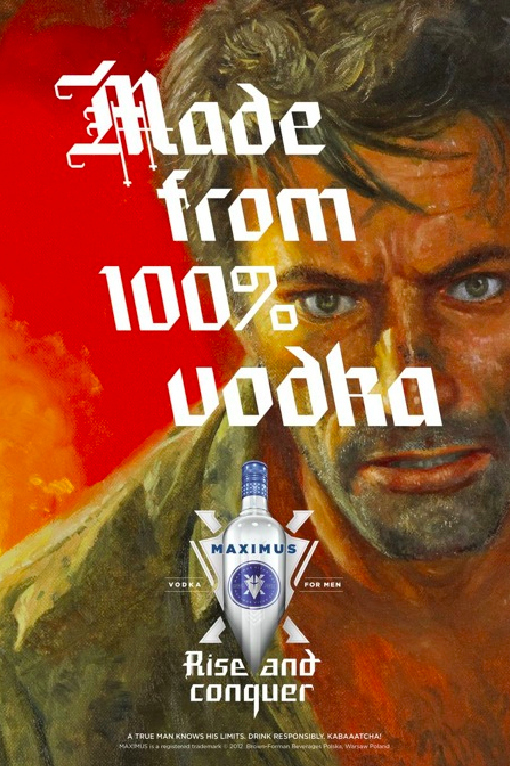 4.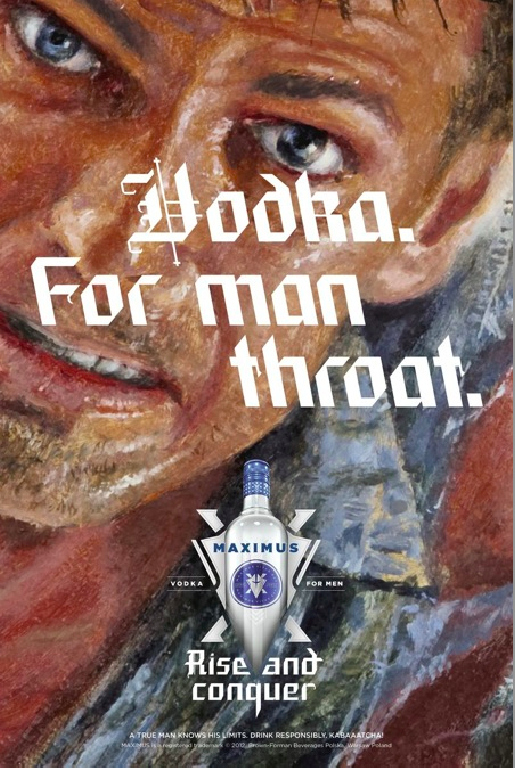 5.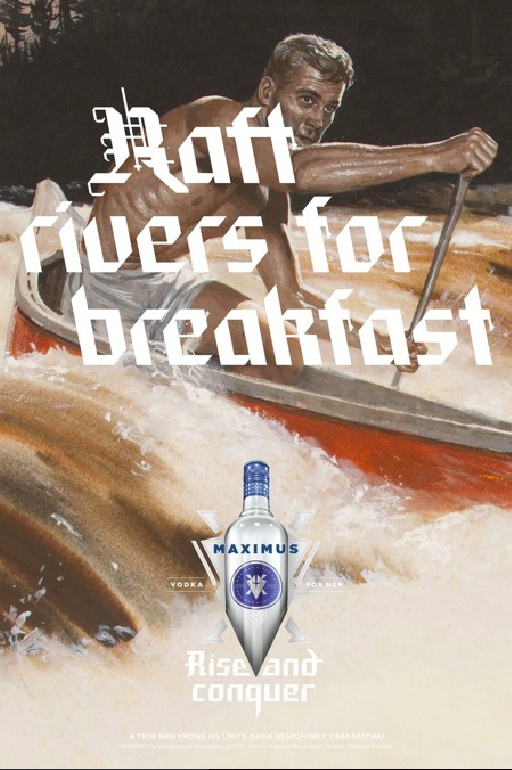 6.