Despot F*©k Yous
Today, May 3rd, marks World Press Freedom Day. Some world leaders aren't too happy about that.
1.
"I have two nuclear warheads – ONE, TWO!"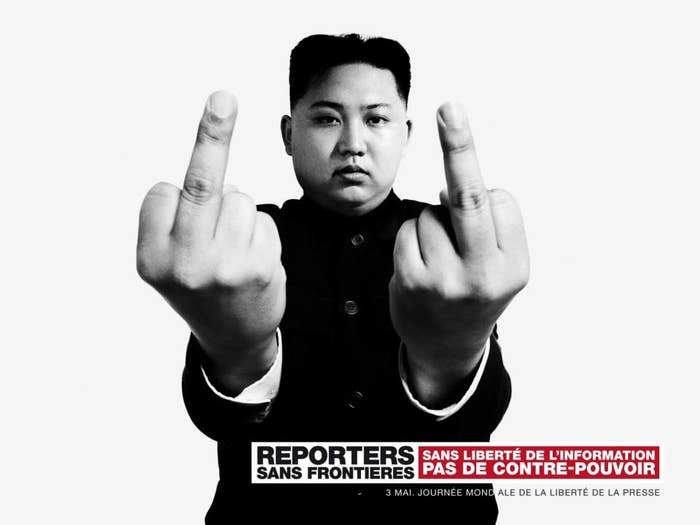 4.
Here's an award-winning Reporters Without Borders campaign via Dubai from 2011, tagged "Censorship tells the wrong story."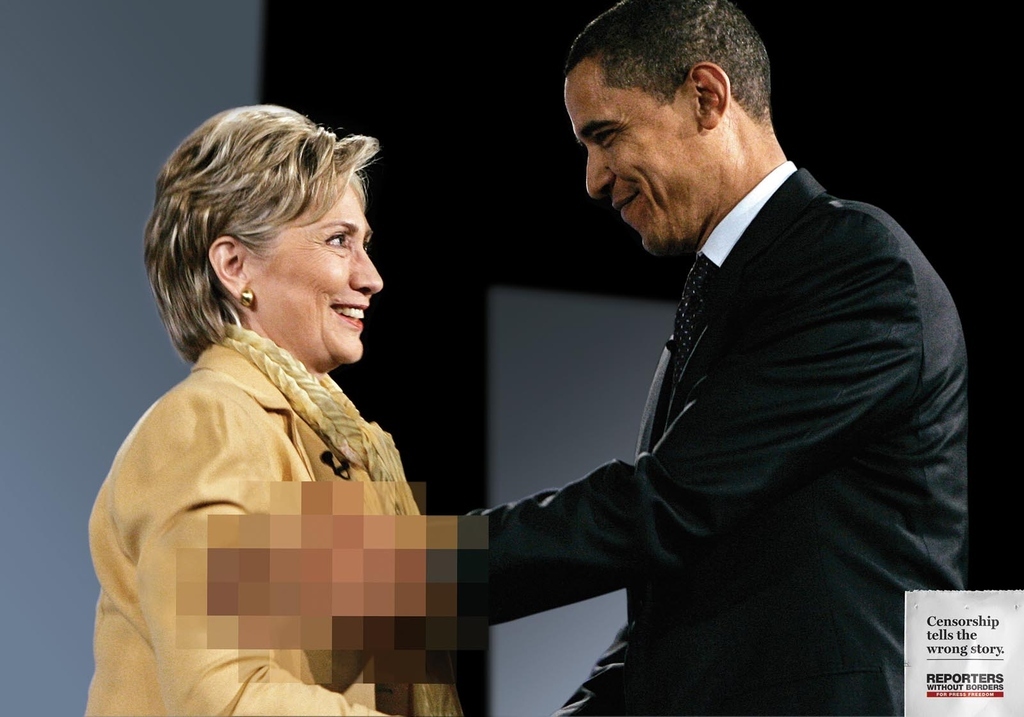 5.
Is Pootie Poot pulling pud in public?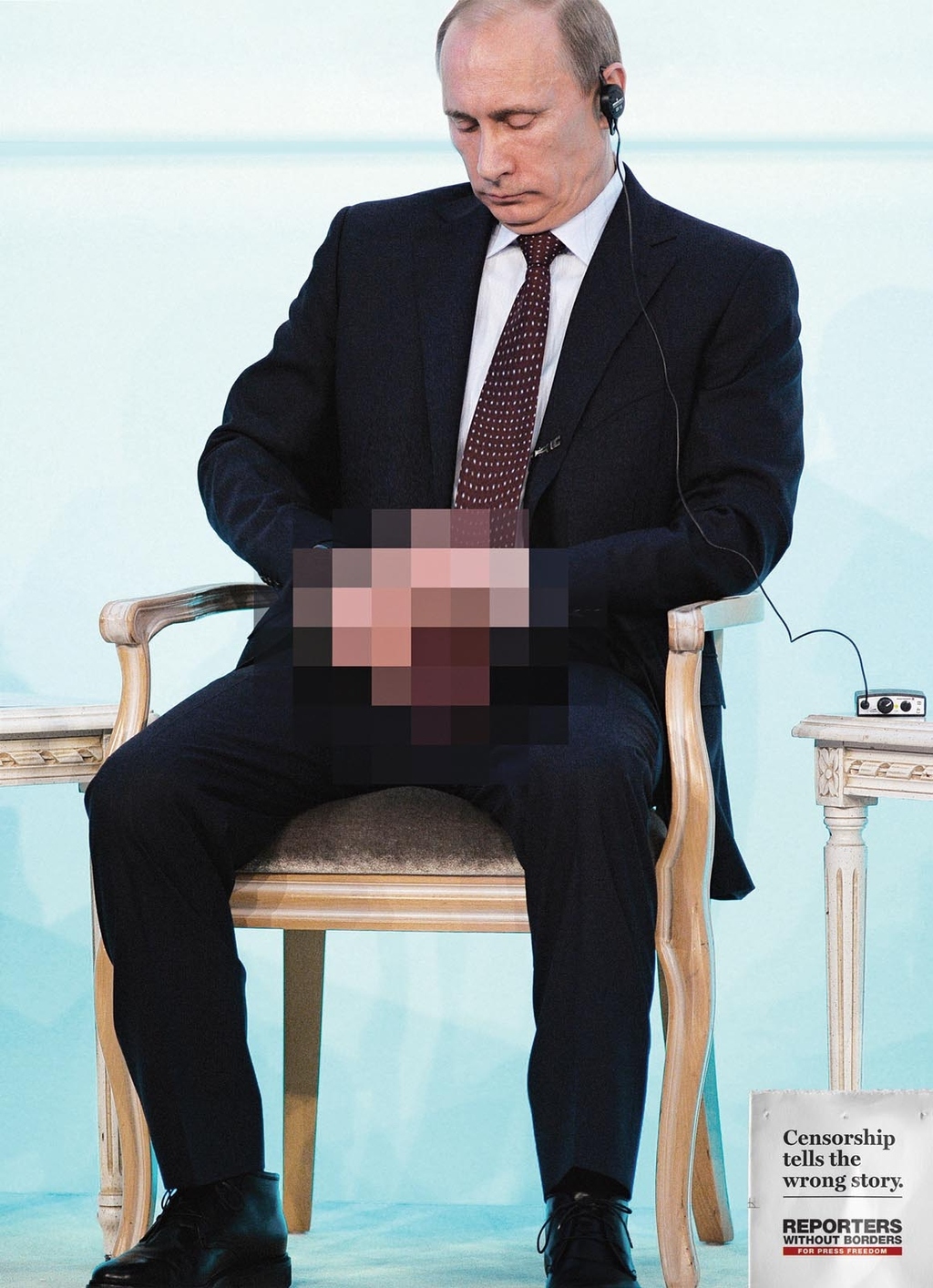 6.
David Cameron is not too happy with the UK press these days.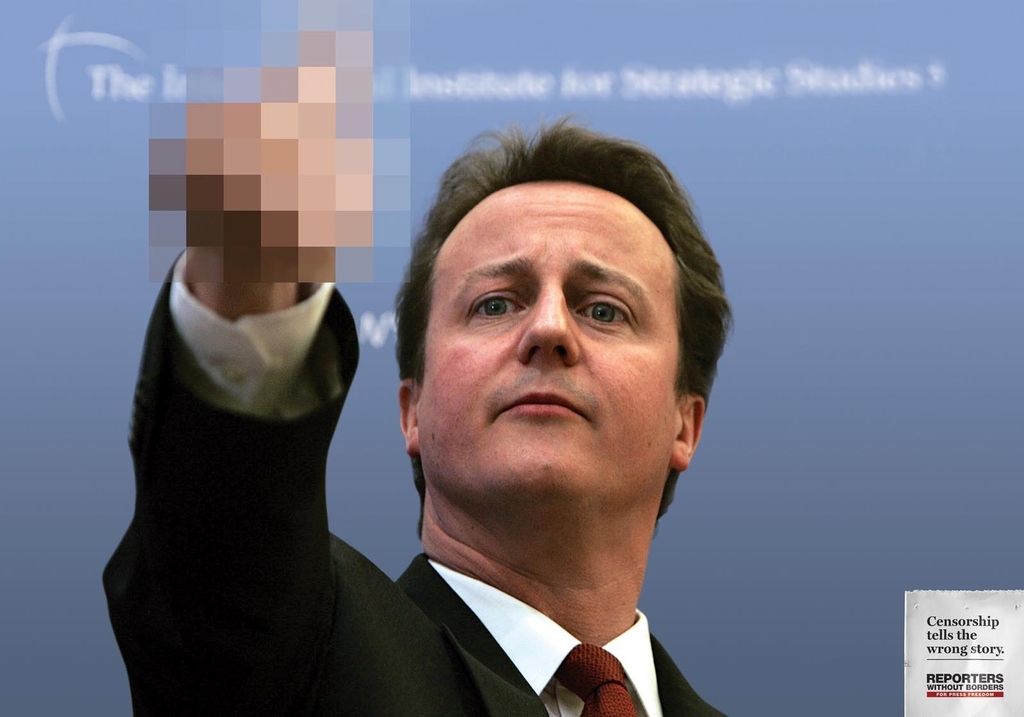 7.
"Only a Free Press Can Hurt Them." Reporters Without Borders campaign from 2010 via France (the organization's home base).