1.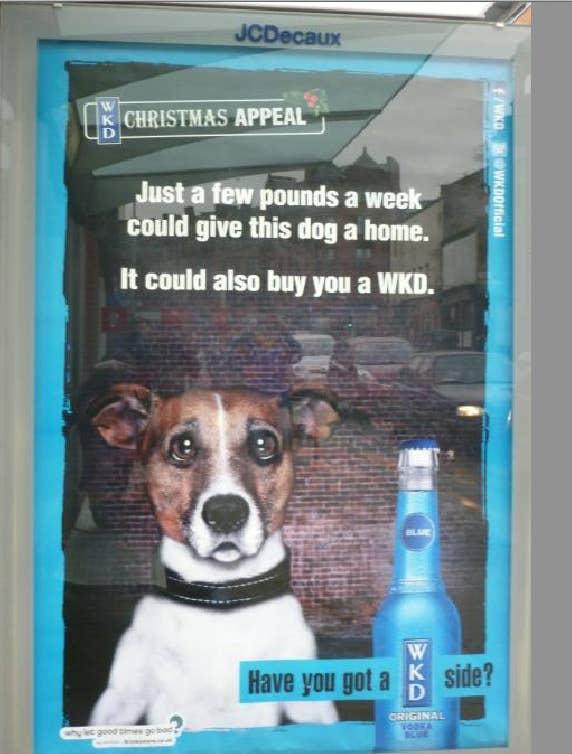 Outdoor poster for WKD (short for "Wicked"), a vodka alcopop beverage. After receiving "several" complaints about the ad, WKD says they are pulling it.
a WKD spokesperson says:
"WKD is famous for having a WKD side, and a reputation for looking at everyday life with a twist. Our latest campaign is not meant to offend in any way – true to the brand, we are just having a little bit of fun and meant to be very much tongue-in-cheek – a poke at WKD rather than animal causes."
More of WKD's wicked-funny ads below.
2.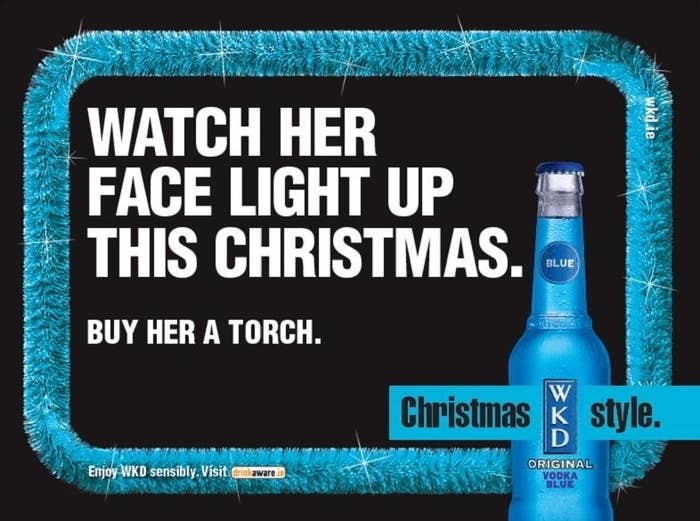 3.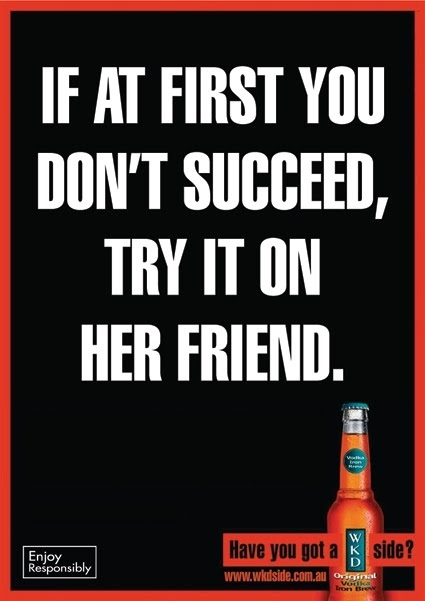 5.