An 880 Pound Cobra Made Of Cow Crap
This is the epitome of magnificence.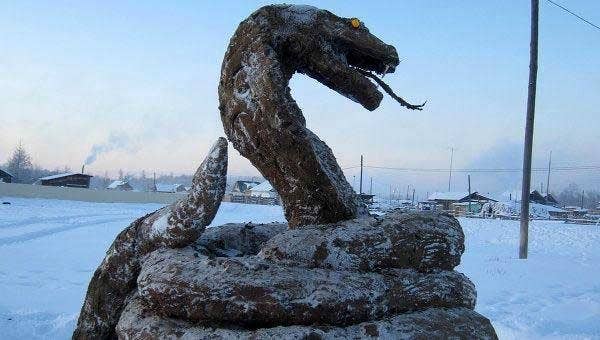 Shit.
"I made it so the kids could play around and have some fun," said Mikhail Bopposov, a native of the Siberian republic of Yakutia. The amazing sculpture is on display in the small village of Yolba. Bopposov created it to mark the coming Chinese Year of the Snake, which begins on February 10th.
Bopposov's 17 cows provide him with an ample supply of dung.