This post has not been vetted or endorsed by BuzzFeed's editorial staff. BuzzFeed Community is a place where anyone can create a post or quiz.
Try making your own!
Peter Kaplan Launches Coppins Mayoral Candidacy
Acclaimed journalist and self proclaimed "king of fashion" brought light on Twitter to what many New Yorkers have long dreamed in real life: a McKay Coppins run for mayor. @wise_kaplan, we thank you.
Here's how it all started.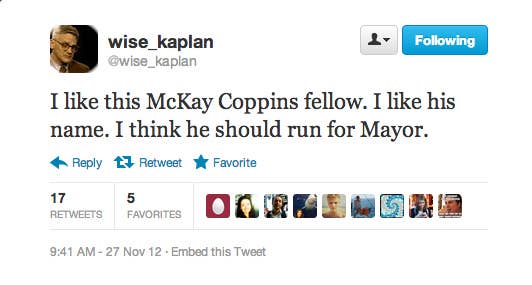 The slogans begin...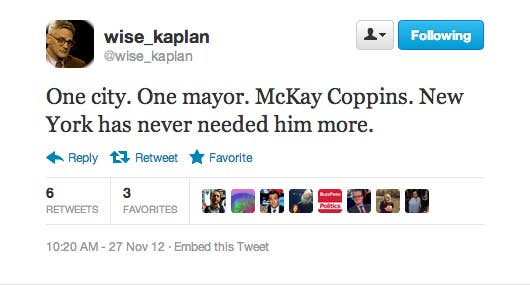 Then he started spelling his name wrong.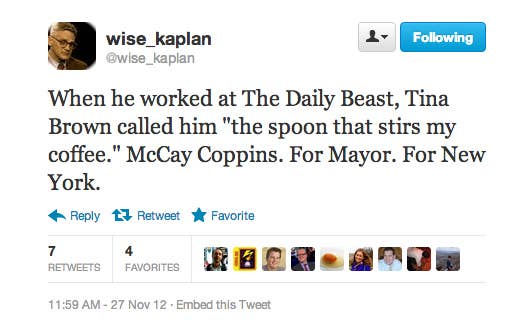 Absolutely no idea what this means.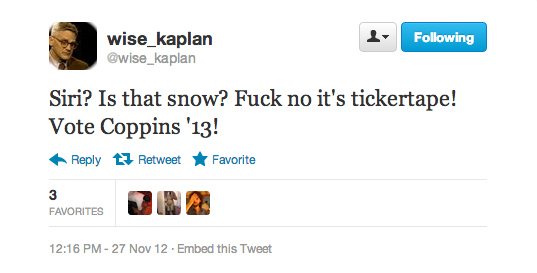 Factually inaccurate but good try, we guess.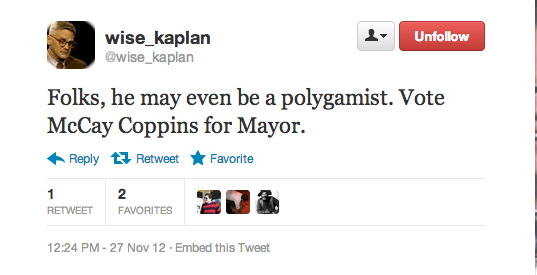 Factually accurate.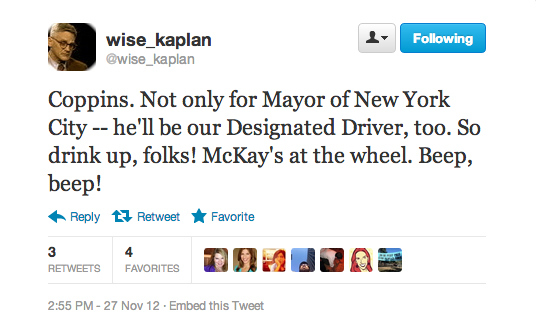 Ok, that's just rude.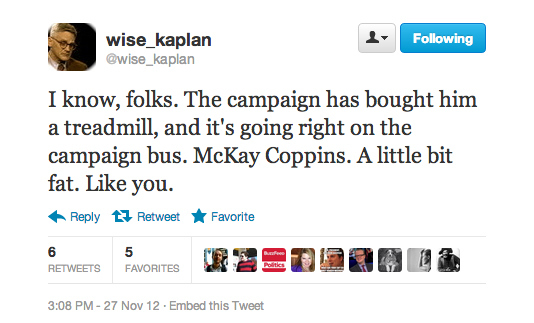 Hmmm, good idea.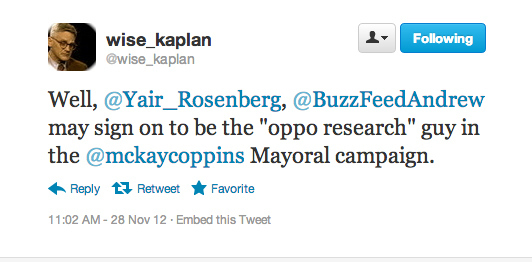 On message and for the win.
Sure, Kaplan.