This is Samir Ait Said, a member of the French Olympic gymnastics team.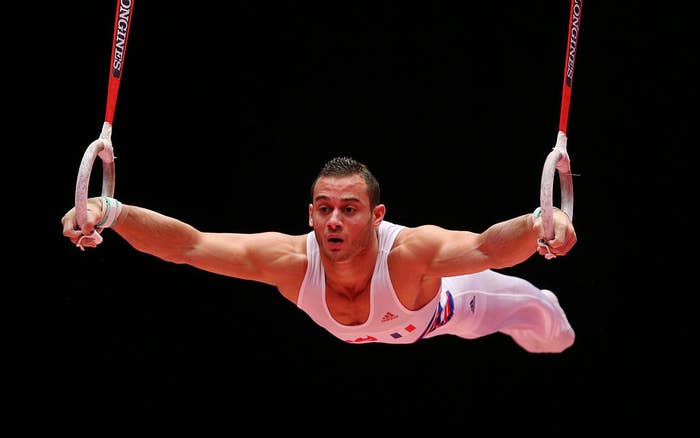 The sound of his leg breaking apparently echoed throughout the arena.
He was taken from the venue by the medical team.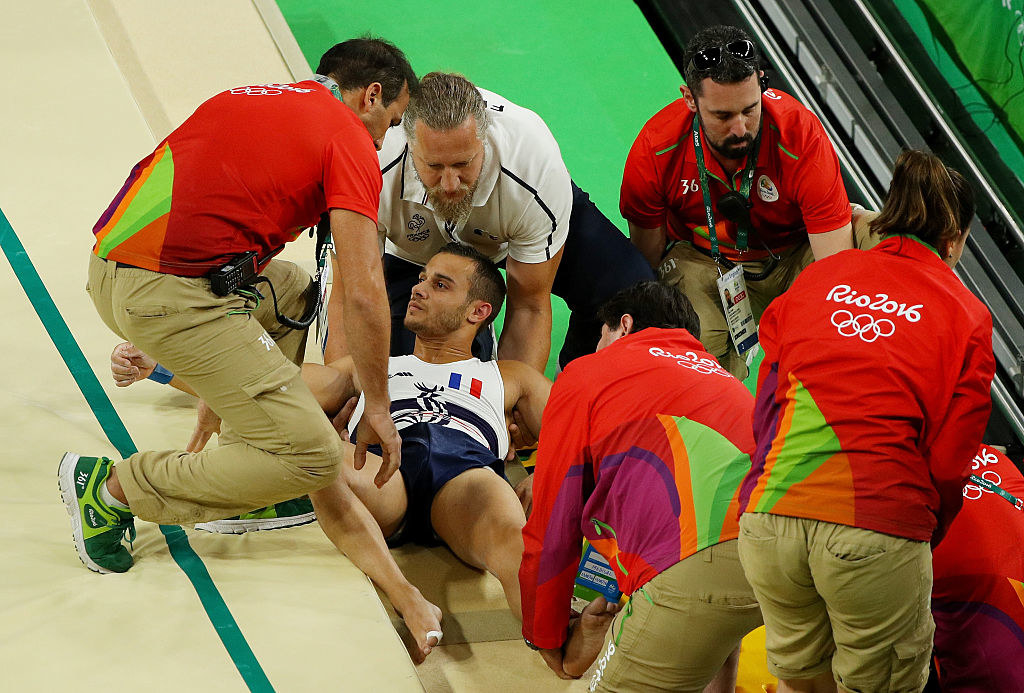 Despite how bad his injury was, Said waved at the audience from the stretcher like a champ.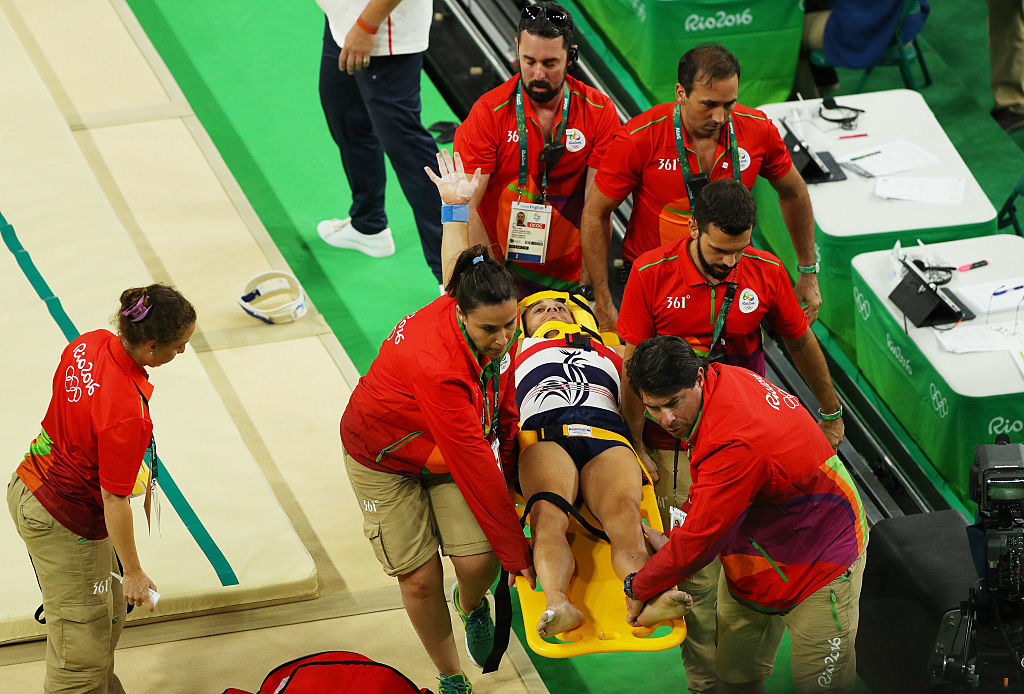 Hope he has a speedy recovery!
<3