Sweet 10-year-old Maeve managed to talk her 72-year-old grandfather into tap dancing with her at her dance recital, and the results are too cute to handle!
They only had 6 practices and Grandpa is doing SOLOS!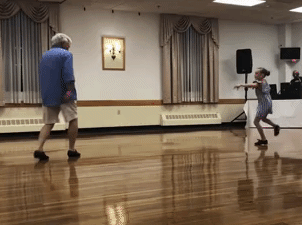 "They're probably aren't too many tap-dancing grandfathers around," Bill Jones said. "I was very proud to do it, and I was surprised at the response."
Twitter is abuzz with love for these two:
We are definitely head over heels for this pair! Keep on dancing you cuties!