1.
Make those worn out leggings pull their weight with this DIY workout phone armband.
2.
This recycled sweater pouf DIY will give you major snuggly vibes.
3.
Make your toes snug as a bug in a rug with this DIY T-shirt rug.
4.
Your jeans will finally have a big enough pocket with this DIY blue jean drawstring bag.
5.
That old sweater got too many holes? No problem! Try this DIY no sew sweater beanie!
6.
This DIY T-shirt corner bookmark is definitely one for the record books!
7.
These T-shirt plant hangers will have you shook like a leaf.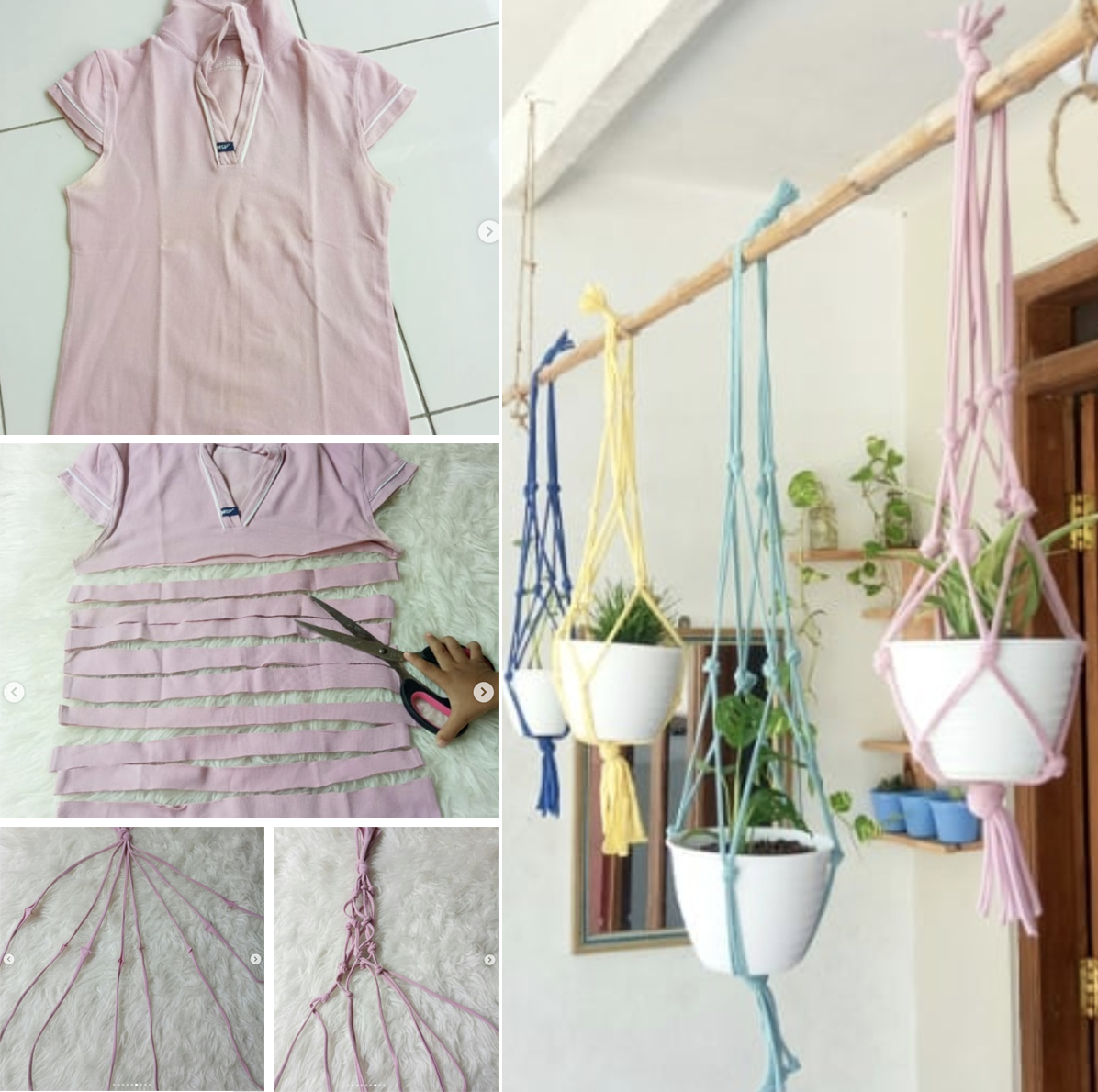 8.
These sock drink cozies will keep your drink warm and your hands safe.
9.
Take the chill out of Netflix and Chill with this cozy sweater pillow.
10.
Got jeans that are a mess? Clean them up by making these DIY blue jean napkins.
11.
Care for your hair with this DIY T-shirt headband.
12.
This Instacrafter made this plaid shirt quilt DIY from her father's old flannels!
13.
This lavender sock satchet will sure sock it to those pesky odors!
14.
Don't feel blue the next time you rip a hole in your blue jeans. Try this DIY jean camera strap instead!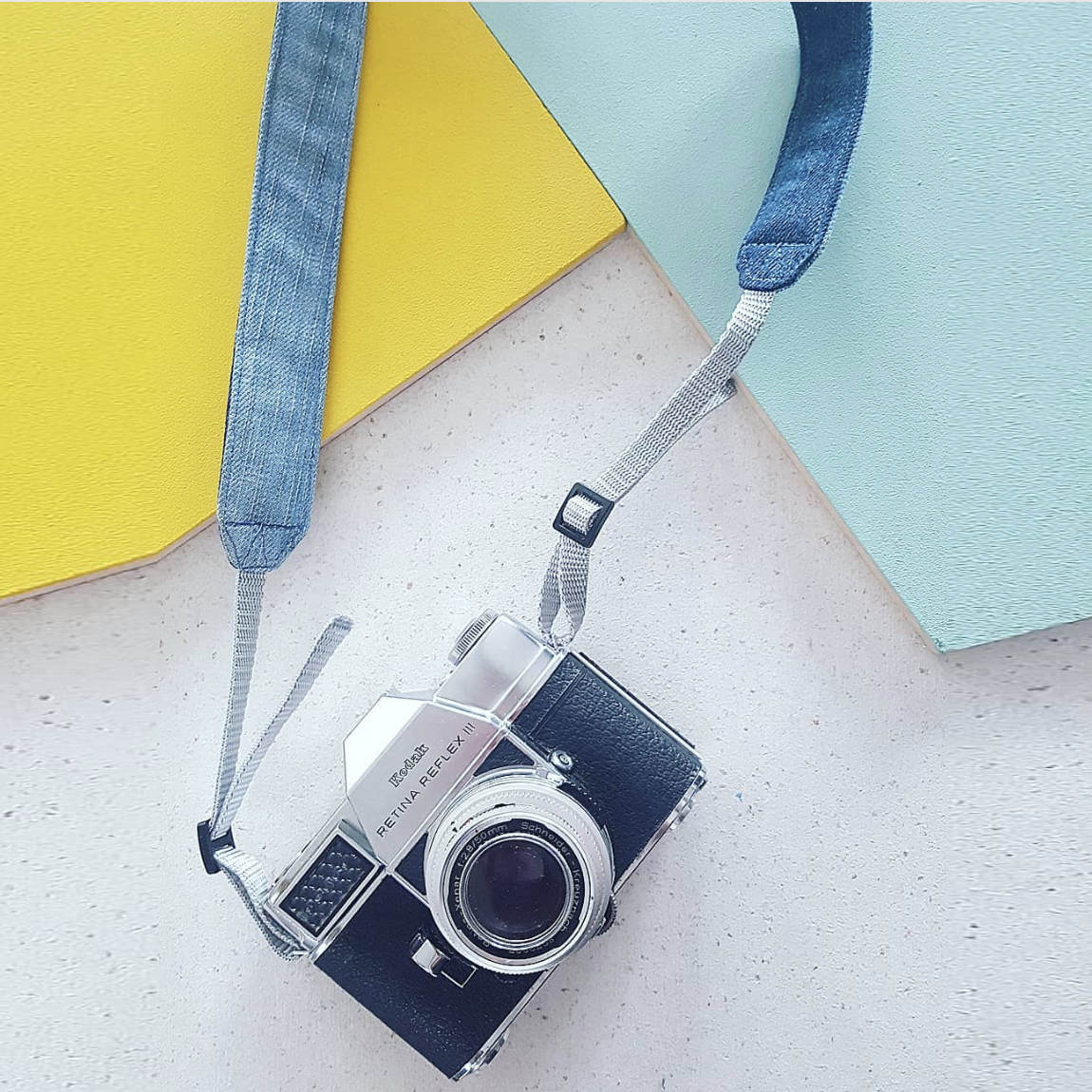 15.
Take the shirt off your back and, instead, try it on your neck with these T-shirt scarves!
16.
Don't let your drink sweat with these DIY sweater coasters.
17.
You can craft in your new DIY blue jean craft apron! ~GASP~ Craftception!
18.
This repurposed tie glasses case will keep your glasses scratch free and lookin' fly.
19.
These DIY sweater gloves are so easy to make you won't even break a sweat!
20.
Give your favorite, old graphic tee new life with these DIY reusable T-shirt grocery bags.
21.
And, yeah, this sloth may not be the most useful thing in the world, but it's cute AF! Just make it anyway.