Got an uncomfortable stool? Here's a super easy way to take any stool from boring to cush! You can check out the video or the more detailed instructions below:
You will need:
* Foam Batting
* Craft Paper
* Spray Adhesive
* Muslin Fabric
* Staple Gun
* Hammer
* Scissors
* Fabric for Cushion
* Optional: Nailhead Trim Detail
1.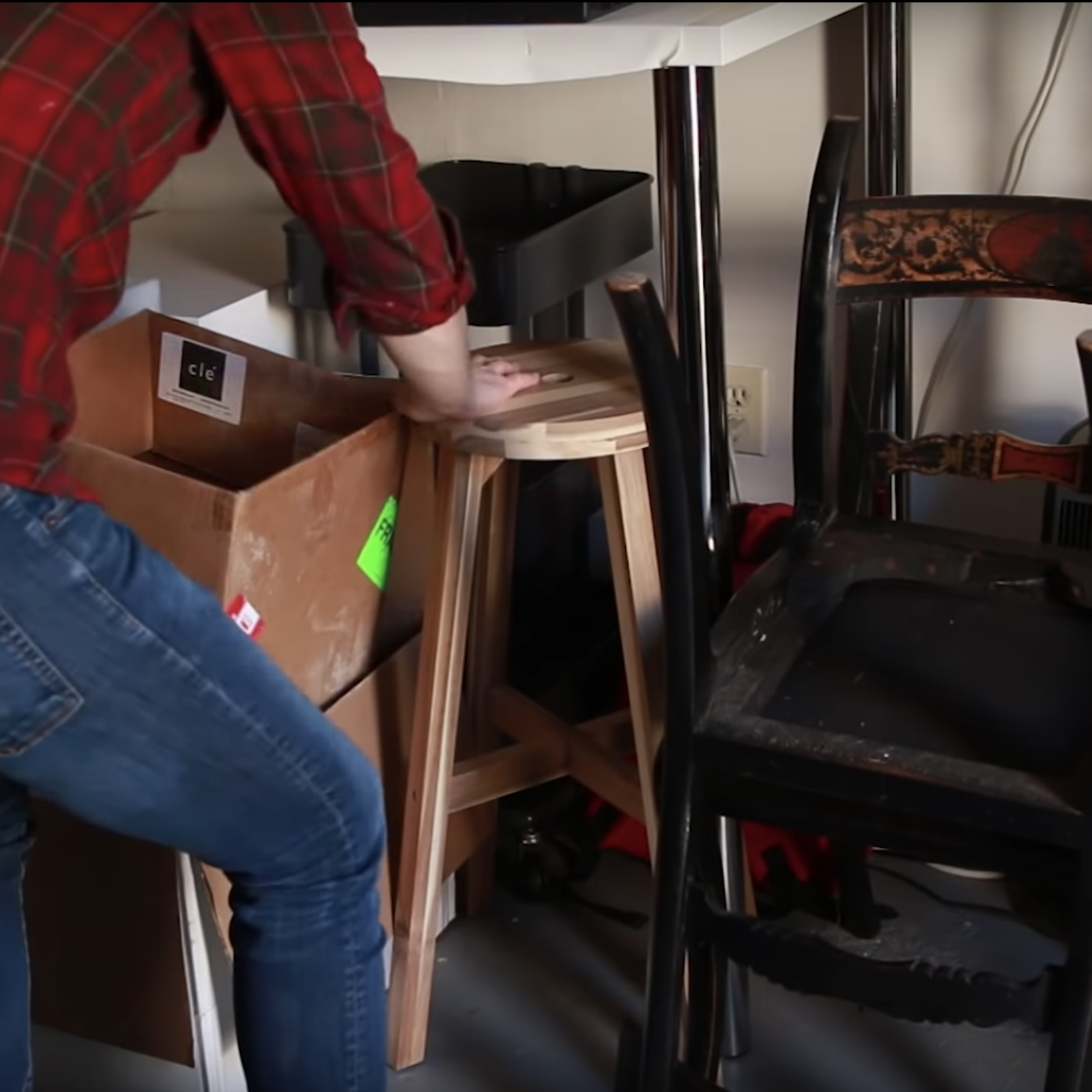 2.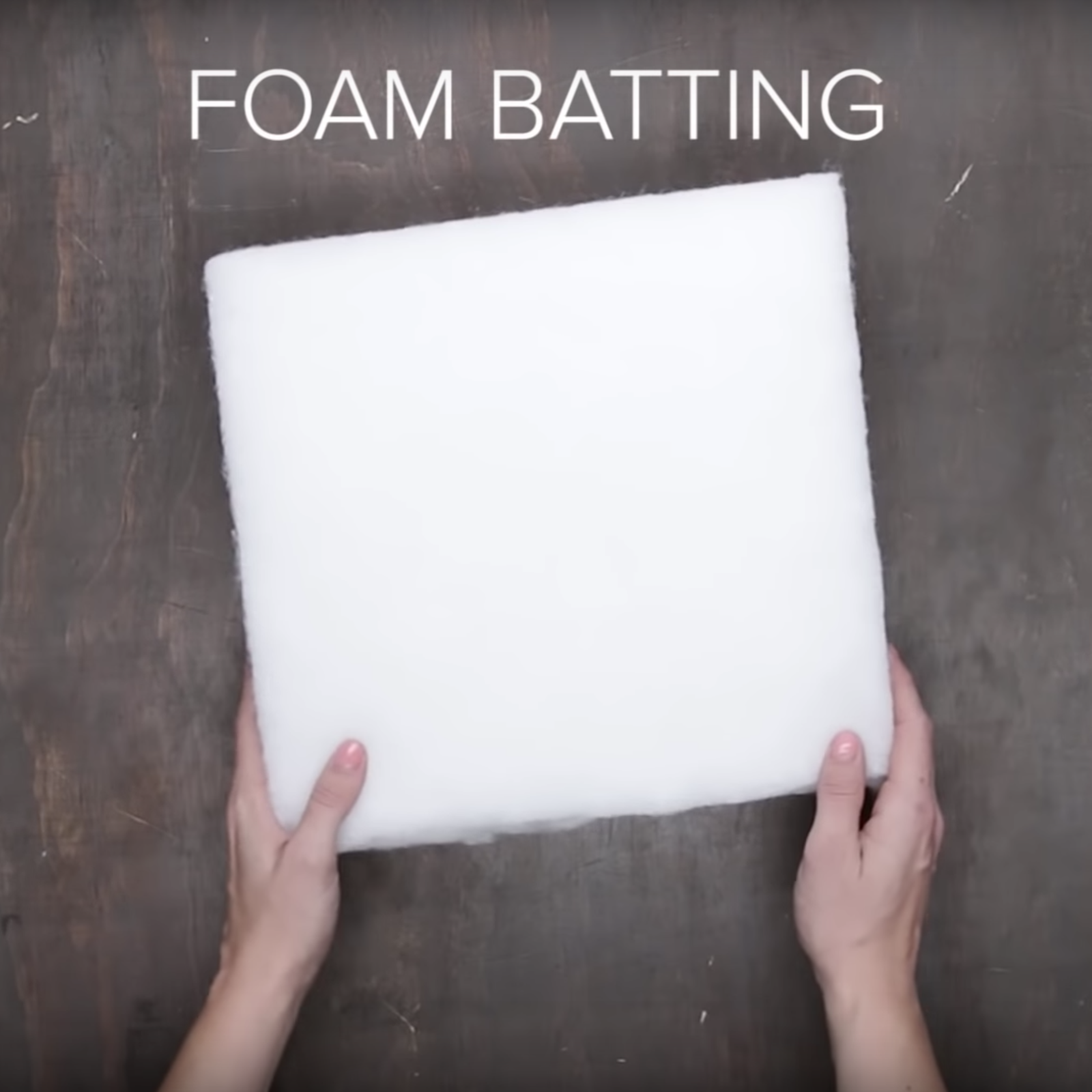 Lay out a piece of foam batting on your work-space.
Now you're gonna need to cut around the perimeter of your stool's seat with some scissors. Either:
A) Remove legs and place the base on the foam for easy cutting.
or
B) Just flip that stool upside down and cut away!
4.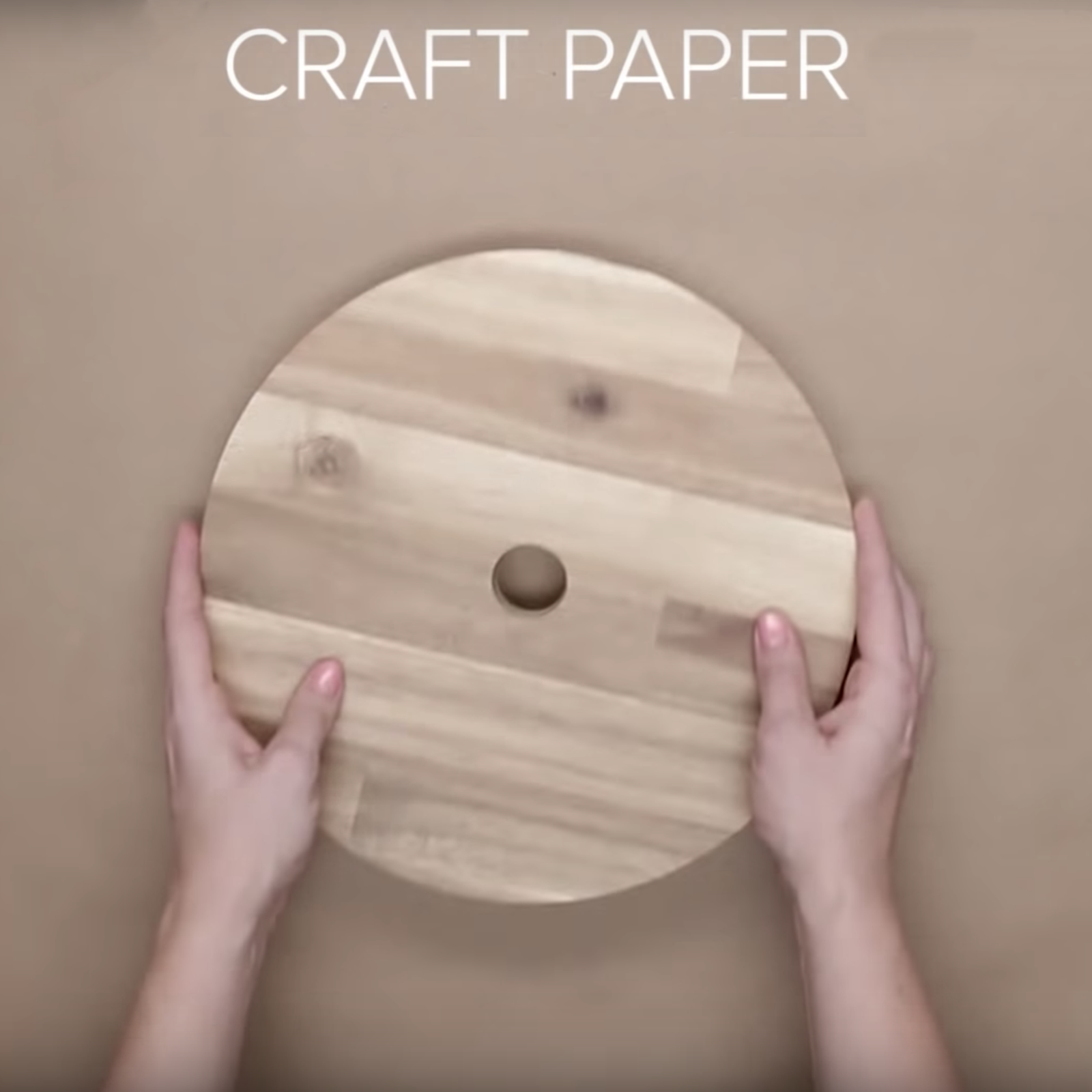 Lay out some craft paper on your work-space (So you don't get glue everywhere, but let's face it; you still might.)
Coat the TOP of your stool with spray adhesive. Don't be shy, coat that puppy!
6.
Press your cut foam batting onto the adhesive side.
7.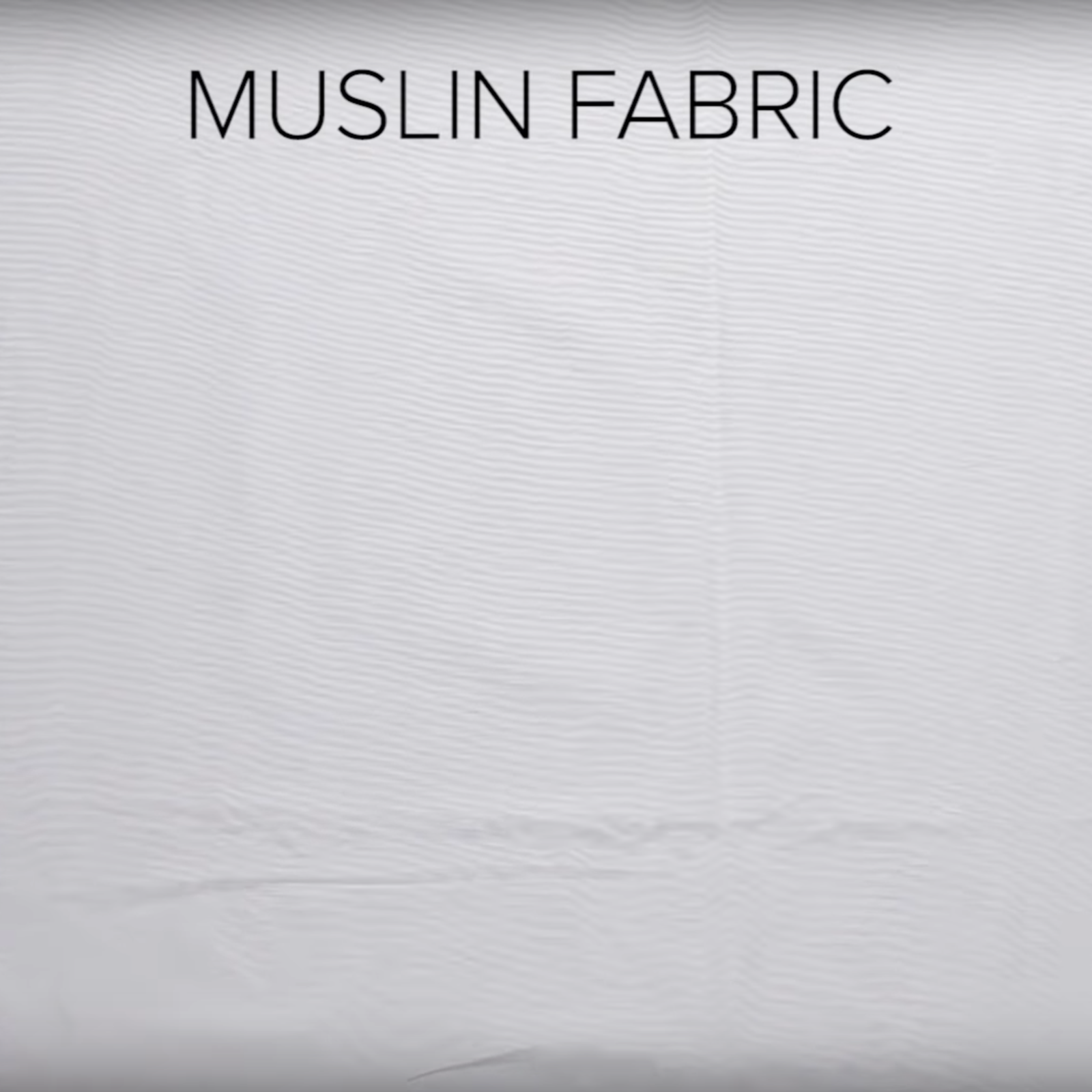 Get rid of that craft paper and lay out your muslin fabric.
Place your stool seat in the middle, batting side down, and push down on the seat base.
9.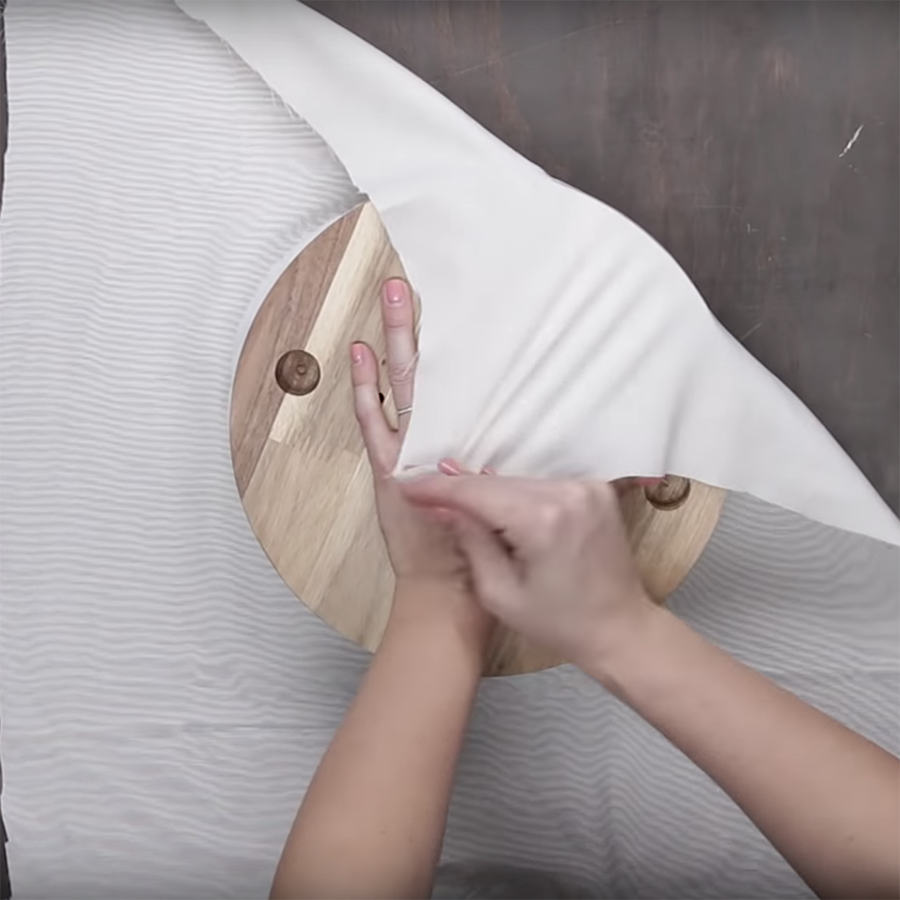 Grab your first corner of your fabric and pull it onto your stool seat.
Grab that staple gun and have at it! Start with stapling the fabric on one side of the stool, and then switch and staple the opposite side. This helps keep the fabric right where you want it. Staple the fabric all the way around the perimeter of the stool, using a hammer to attach the staples even more securely.
Trim off the excess fabric around your staples.
Lay out the fabric you want to use for your cushion, and repeat the process you just did for the muslin fabric: Stapling all the way around, securing with hammer, and cutting off the extra fabric.
Optional If you want, you can add some fun trim to your piece like nailhead trim! It's really easy to attach, all you have to do is cut it to the size of your stool and hammer in nailhead tacks into the parts of the trim that have holes to secure it to the stool. Remember to put your trim where the wooden base is, otherwise the tacks won't have anything to bite into to stay in place.
14.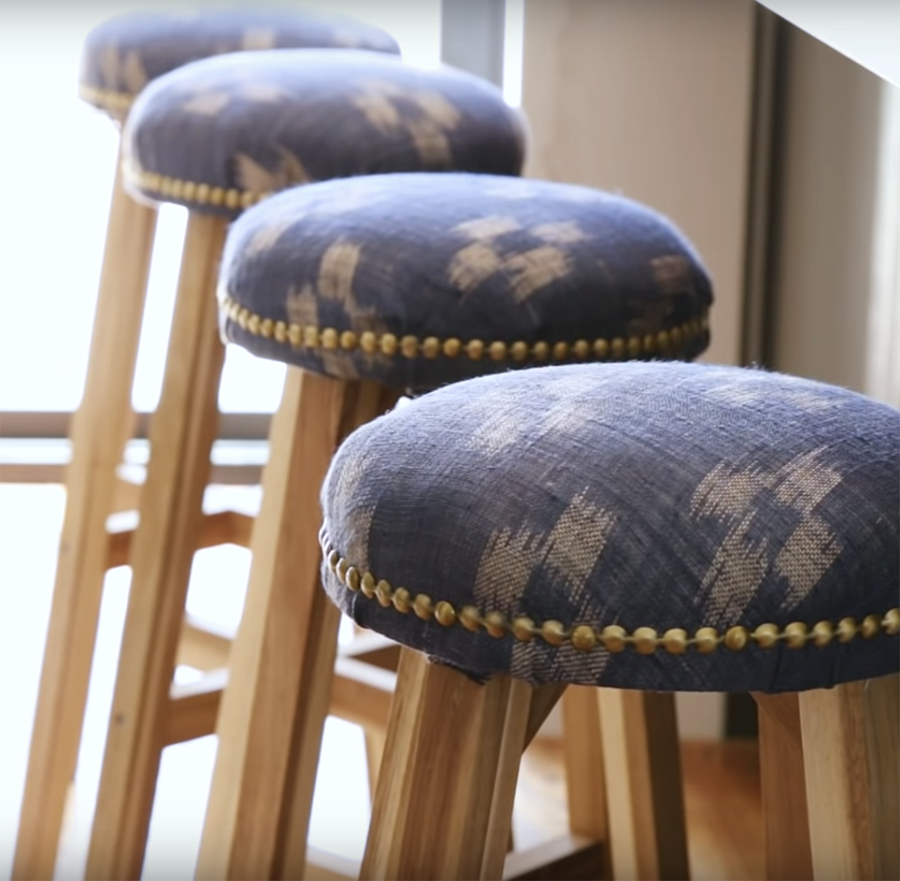 Finally, if you took off those legs, put 'em back on and enjoy!