1.
It's all about you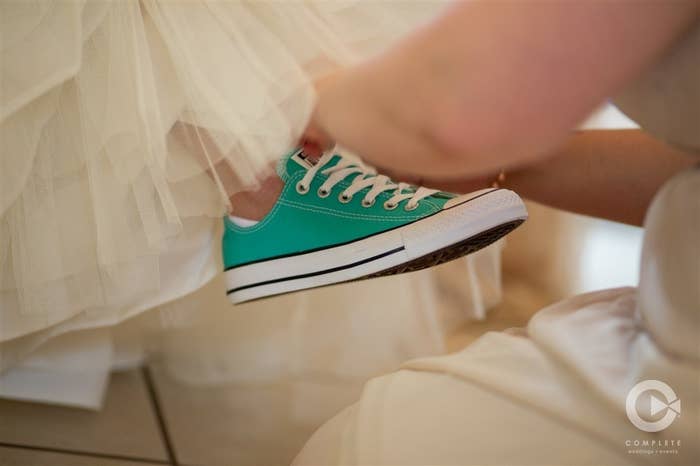 2.
Location, location, location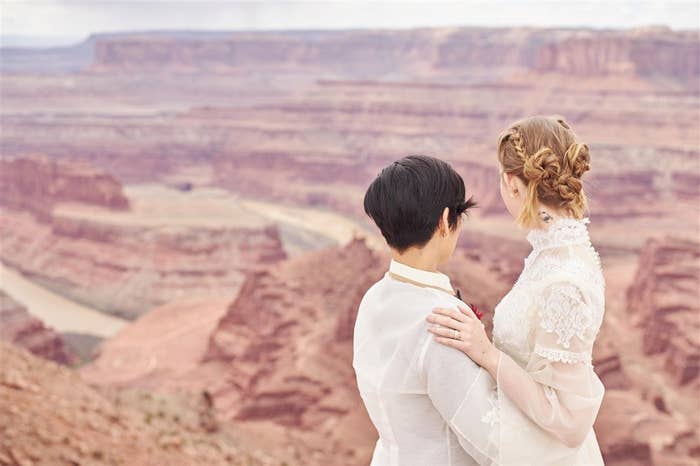 3.
Renegade Registries
While a lot of couples are still stopping into local stores to create a gift registry, most couples are also including online registries as well. With so many loved ones flung across the country, this just makes sense. However, there are some interesting items popping up on registries that have nothing to do with bed sheets and hand towels. What many couples really want is to have an adventure! So honeymoon registries are quickly becoming popular. These allow family and friends to gift money for extravagant experiences on a couple's honeymoon getaway. Helicopter flights over the Grand Canyon or snorkeling in coral reefs in Australia are bound to create memories that last a lot longer than a new kitchen gadget.
4.
Let's Get Social
Millennials use social media to connect with pretty much everyone they know and that makes it the most ideal way to plan and share information about a wedding. From creating a personal website with all the wedding day details to finding the perfect hashtag for photos, couples are finding limitless ways to use social media to help simplify their wedding planning. However you choose to use social media, it is a big part of the wedding industry now.
5.
Dress it Up… or Down
If there is one thing you want on your wedding day, it's to look your best. However, the definition of what is best is changing. With the ability to shop online, endless possibilities of styles and colors are becoming the norm. A bride may not want to choose white as a dress color and many are encouraging bridesmaids to wear a variety of colors and styles to best suit them. Comfort is also becoming a deciding factor in choosing the perfect dress or suit as well. Women are opting for dresses with added features to make life easier or even choosing a pantsuit for the day. Can you say pockets, anyone? Men are moving away from the formal look of a tuxedo and choosing instead to rock a simple suit. The rules are changing, and since it's your day, you get to choose the best attire for your wedding.
6.
Man (and Woman's) Best Friend
Family is a big part of your wedding, and including the people nearest and dearest to you is important. Sometimes your nearest and dearest are furry and four-legged. Including pets in the wedding plan is only natural. From being an important part of the engagement announcement to proceeding the bride up the aisle on the big day, there are lots of ways couples are choosing to include pets in their wedding.
7.
One for the Money
Planning a wedding is always going to cost something, and making it meaningful to you as a couple requires a few extras. This means that couples are spending more on their weddings than previous generations. However, many times the money is worth the value of the added details. A wedding dessert bar may cost more than a cake, but supporting the local pastry shop is well worth the difference.
8.
DIY Glory
Even though couples may be spending more on some things, some of them are balancing that out with some well-placed do-it-yourself projects. With all of the amazing tutorials out there, it is easy to find a few things you can make yourself and a lot of couples are doing just that. These projects become a one-of-a-kind creation that adds beauty and meaning to any wedding day.
9.
Happily Honeymooning