Week 3 means a few 1 on 1 dates, Alex's best friends moving into the mansion and the first ever Bachelor ambulance. #TBT
This episode kicks off with Alex's best friends arriving at Bachelor Mansion. They will be living with the women for a few days and getting to know them. What a great idea. It's almost like ABC wanted to create actual potential for these relationships in the real world.
Chris welcomes Alex's friends and introduces them to the remaining 8 women. He explains that they'll be conducting compatibility tests to see who they think has the most in common with Alex and will decide based on the results who gets 1 on 1 dates.
We learn a lot about the women during the compatibility test montage. Kim doesn't vote, Trista can't cook and Rhonda confirms she's never had a serious relationship and insists couples "should have sex at least once a day."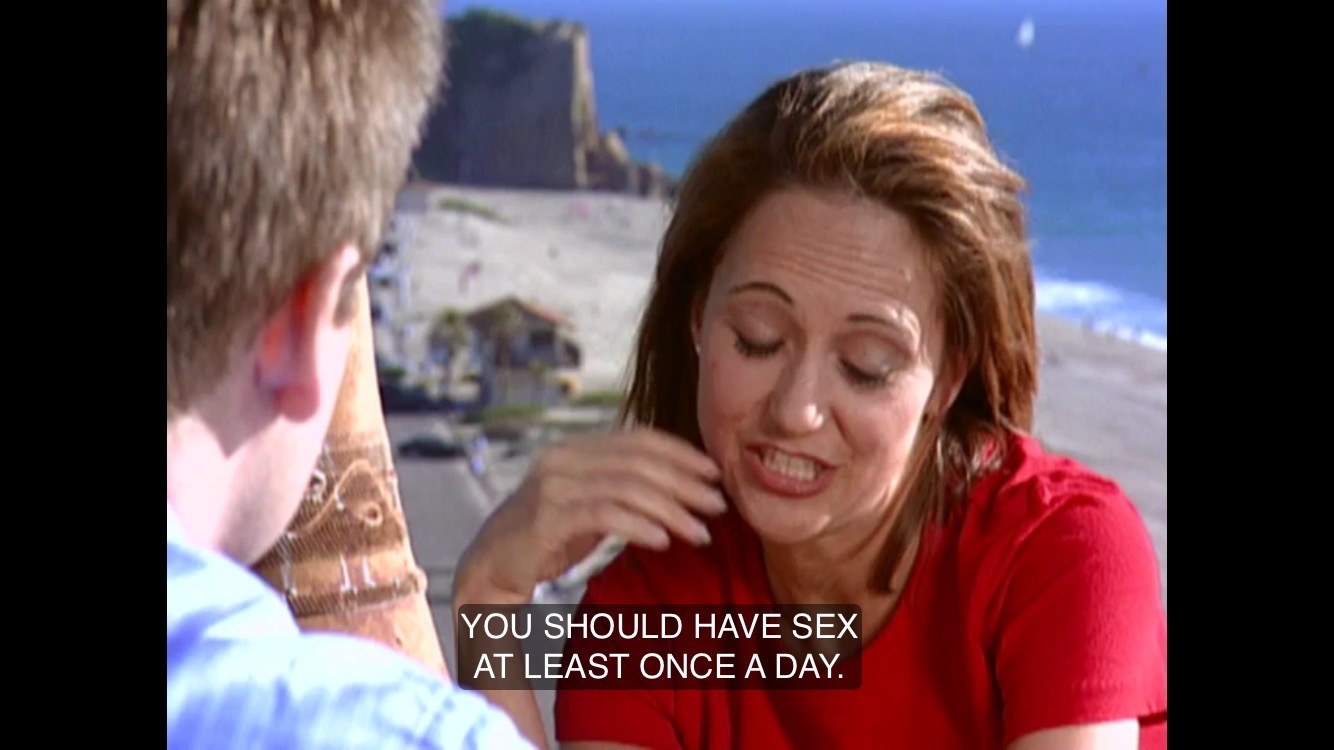 The first box arrives filled with stereotypes of Asian culture so they'll obviously be going to a Chinese restaurant. Amanda snags the first 1 on 1 date and Rhonda is PISSED. She claims the compatibility test was not objective enough which pretty much seems like the point since it's two people who know Alex well and not robots on Match.com
Alex is getting ready for his date by using an entire container of gel on his hair and wearing what looks like a male figure skater's top. He says he's surprised Amanda scored high on the compatibility test but that he's excited to learn more about her. So am I because the first thing he asks her about is her marriage and she is 23 years old.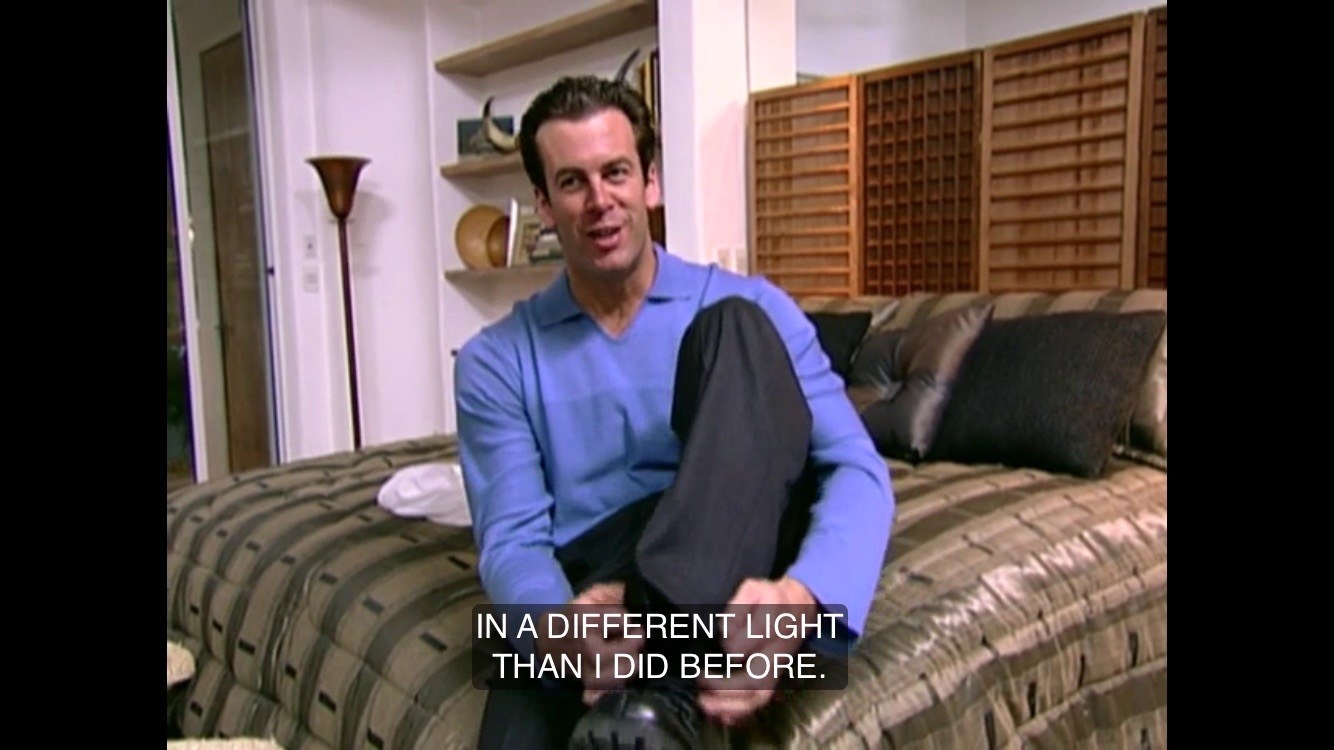 We learn that Amanda was married to a man 17 years her senior while she was in college and that he didn't love that she was involved in college activities. He sounds like a controlling jerk but also I'm 24 and wouldn't want to date someone involved in college activities. I wish we got more details (like confirmation that this was an arranged marriage because wtf) but all we get is that Amanda loves playing dress up. Alex is thrilled that Amanda wants to wear a Wonder Woman costume around the house because he also "loves Wonder Woman"/is a straight man.
Back at Bachelor Mansion Alex's friends are getting to know some of the women. LaNease is really opening up to them and they both express how much they like her. Apparently she brought up The Bachelor to her ex boyfriend thinking it would make him commit but he responded by saying "you should go on that!" so here she is. Between this and Amanda's child bride experience I'm thinking therapy would have been a better solution than reality television. To each their own.
Meanwhile Amanda and Alex move on to part 2 of their date which is Alex giving Amanda a massage. A voiceover from Alex says "the temptation is greater than ever to sleep with her." That tends to happen when your first date starts off talking about role play costumes and ends with one of you naked on a table.
Trista gets the next 1 on 1 date box and it says that they'll be cooking together at Alex's place. The date pretty much comprises of Alex confessing that Trista is far and away his favorite and Trista giving him literally nothing back. At dinner he says that he is nervous around her because he likes her so much and she seems so perfect. Trista responds "Awww. This food is really good." ICE. COLD.
At the house the women receive a third box. This box contains Barbie horses and a card naming Rhonda, LaNease, Kim, Cathy and Christina meaning that Shannon gets the last 1 on 1. Rhonda is over it. She leaves crying and goes to sulk in her bed while the other women play with the Barbie horses since they have no TV in this mansion.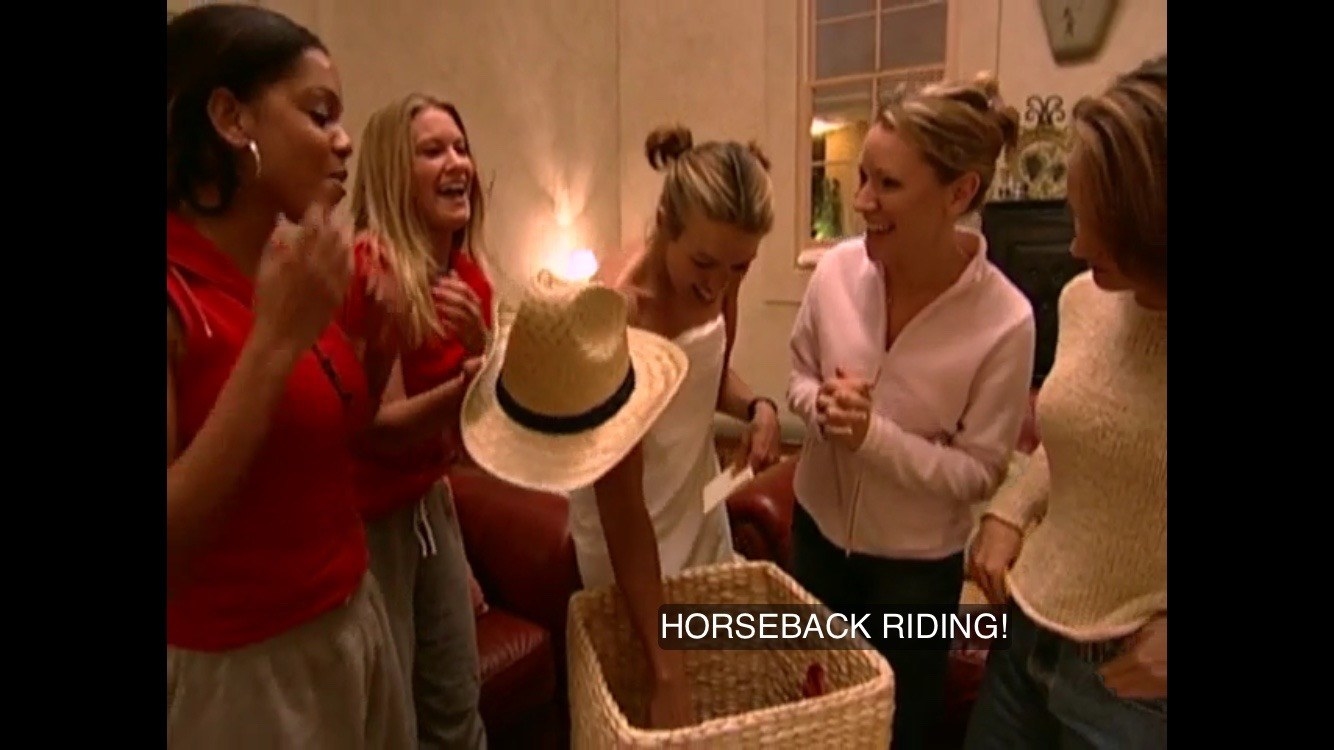 The horseback riding group date is painfully boring. Voiceovers from Alex say he can tell they're all angry with him that they got put on the group date. Not a single interesting shot is captured but it's all worth it because we finish with Rhonda uttering one of the most important lines in Bachelor history. Alex pulls her aside to talk and she explains that she's "not here to make friends." There is a tear in the space time continuum and reality TV will never be the same again. Put Rhonda in every history book as the forefather of the Bachelor villain catchphrase.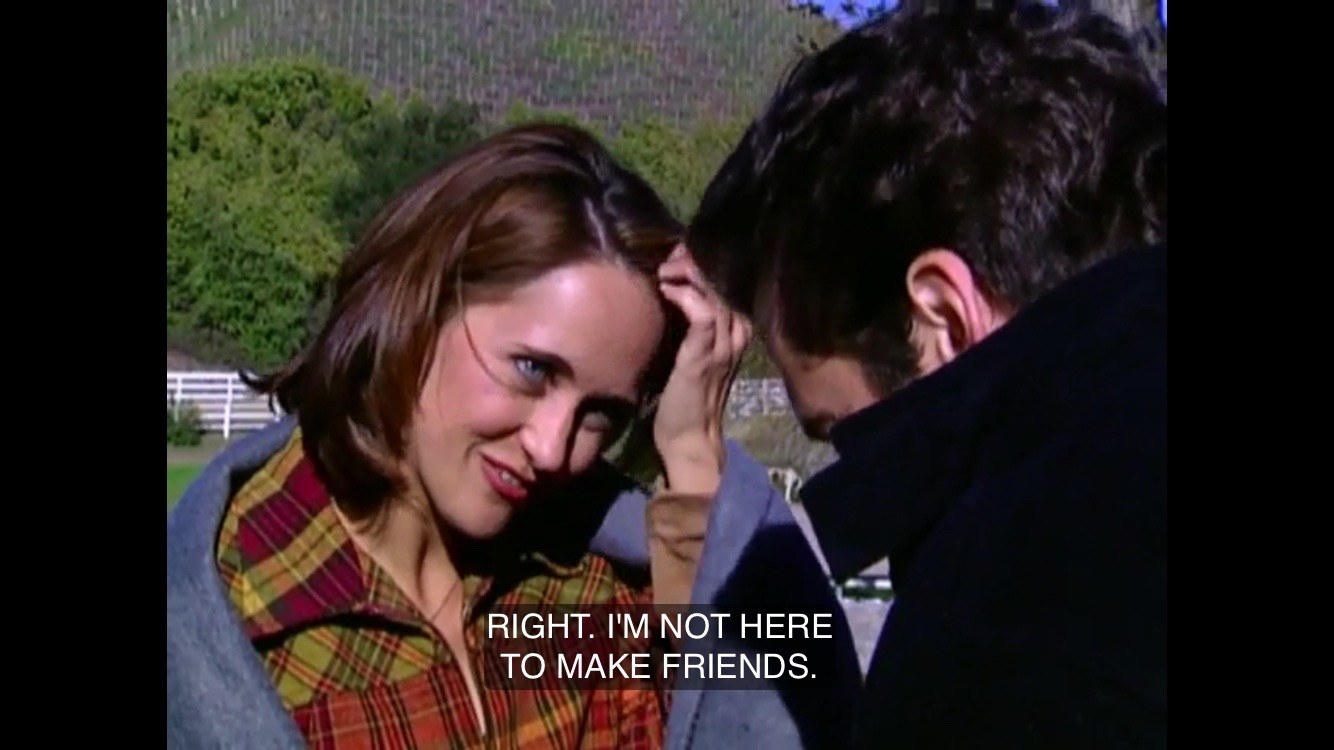 The final date has arrived but before it begins we get a lot of clips of the other women hating on Shannon for being materialistic and having princess expectations. These comments were 100% egged on by producers because Shannon's date is basically Pretty Woman except she will barely hold his hand. Alex takes her to try on fancy gowns and sip champagne before bringing her to dinner in a hotel suite. At dinner he presents her with diamonds and a violinist appears out of thin air. If she is materialistic Alex is really setting her up for disappointment when he loses ABC's funding.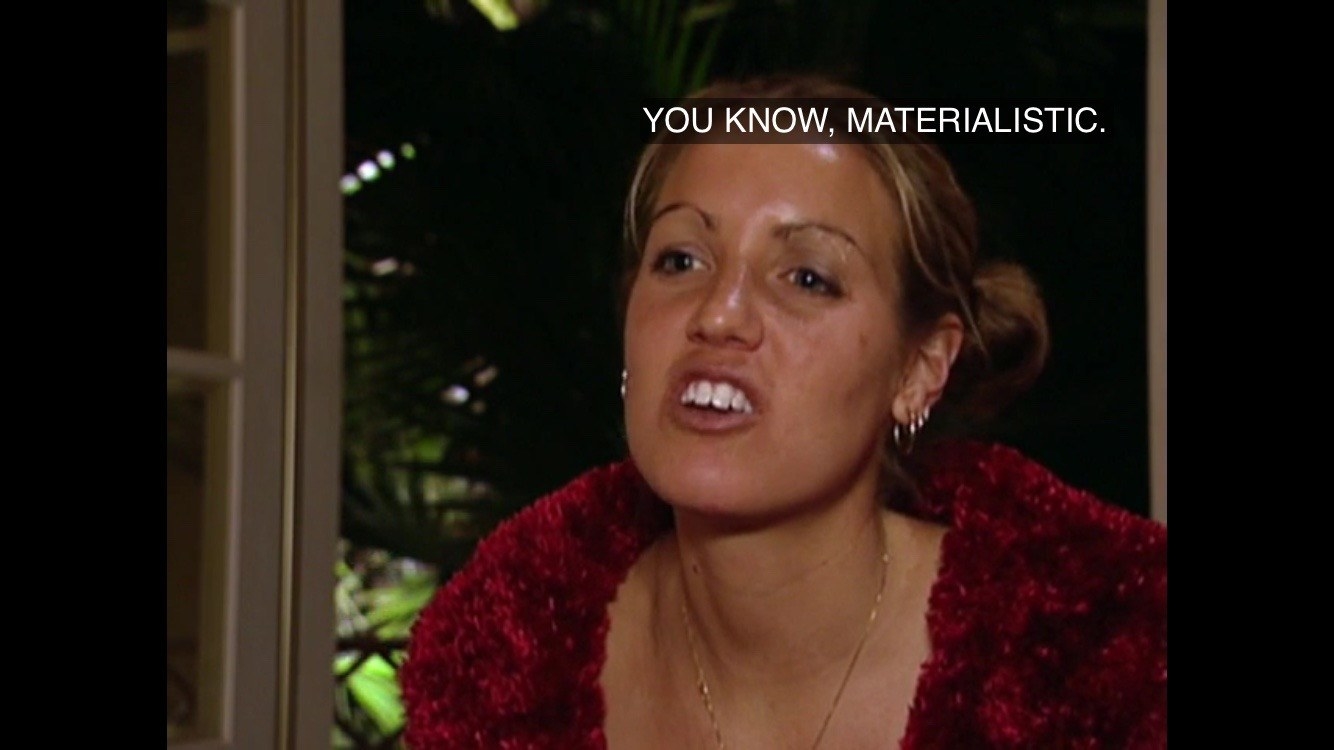 Finally the rose ceremony where Alex has to get rid of half of the women. The hairstyles this evening are a sight to behold; butterfly clips, intricate updo's, intense spiral curls. It looks like they all had a Lizzie McGuire marathon then went immediately to the hairdresser. Young me is insanely jealous.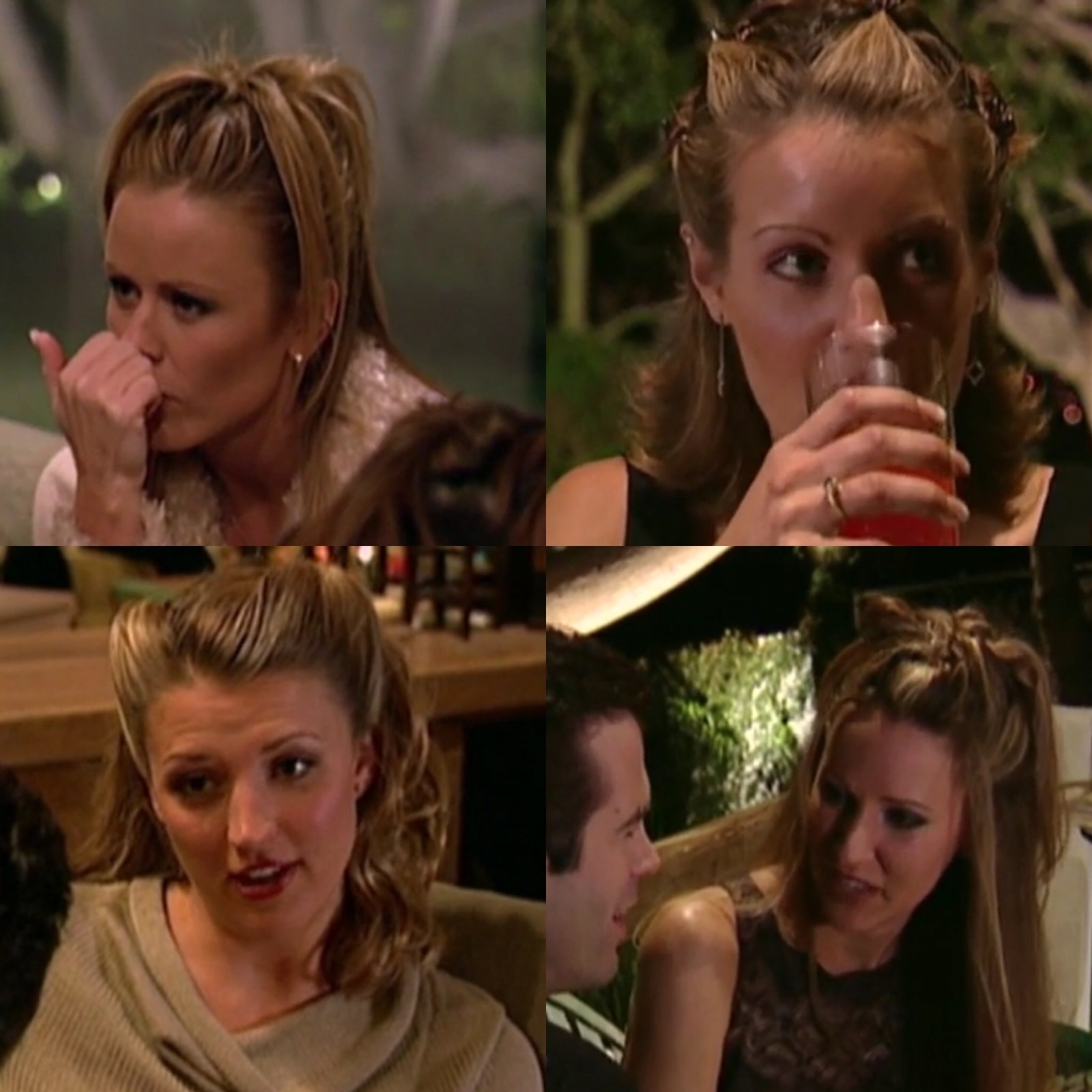 LaNease and Alex have a conversation about the added pressures of being in a biracial relationship and the potential backlash from people in the real world. It's really interesting to watch this in 2017 a whole 14 years after it premiered. While it's great that ABC featured this conversation in 2003 it's worth noting that LaNease was the only black contestant that season. Even more jarring is the fact that the Bachelor franchise has become notorious for casting very few black contestants and has not until this year had a black lead. Watching their conversation knowing all of this really underlines the unfortunate validity of her concerns then and now.
Alex is shown speaking to all of the other women before the rose ceremony. Rhonda is basically planning their wedding and I am so concerned for what she's going to do when he doesn't pick her. Alex says that he already acts and feels like Christina is his girlfriend but then Kim makes out with him and he tells the camera how hot she is so I'm sure he'll go meet her family instead.
Chris brings Alex to the deliberation room where all of the women have left video messages for him. Rhonda leans into her "not here to make friends" role and says she would love to hang out "without the other girls." Amanda says she owes Alex a massage so she's obviously staying until the fantasy suites. I literally do not recognize the 4th woman in the video and think it might be a test to see if he's paying attention.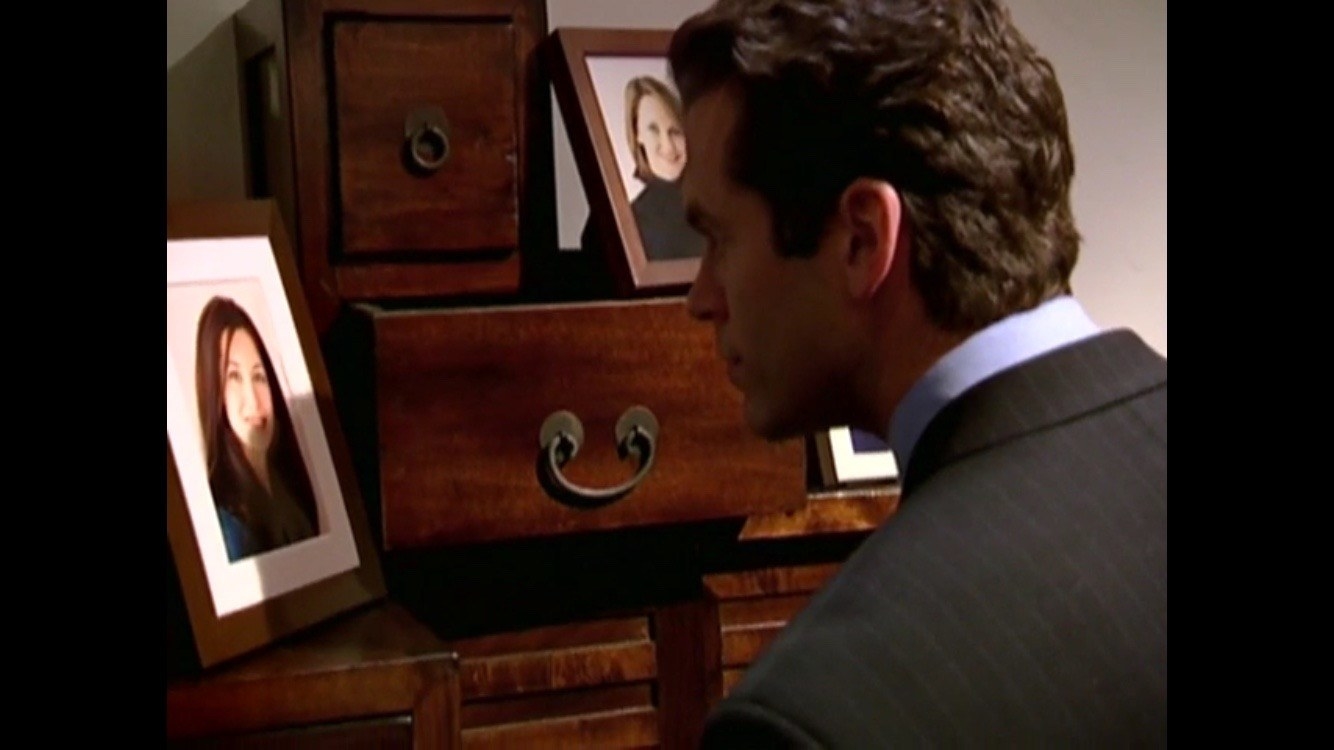 After some heavy breathing Alex joins the women. He picks Amanda and Shannon of course. Next he picks Kim (the one he thinks is hot) and even she looks a little shocked. The veins in Rhonda's forehead look like they're about to burst. Everyone else looks like they honestly could care less. After a dramatic pause he gives the final rose to Trista.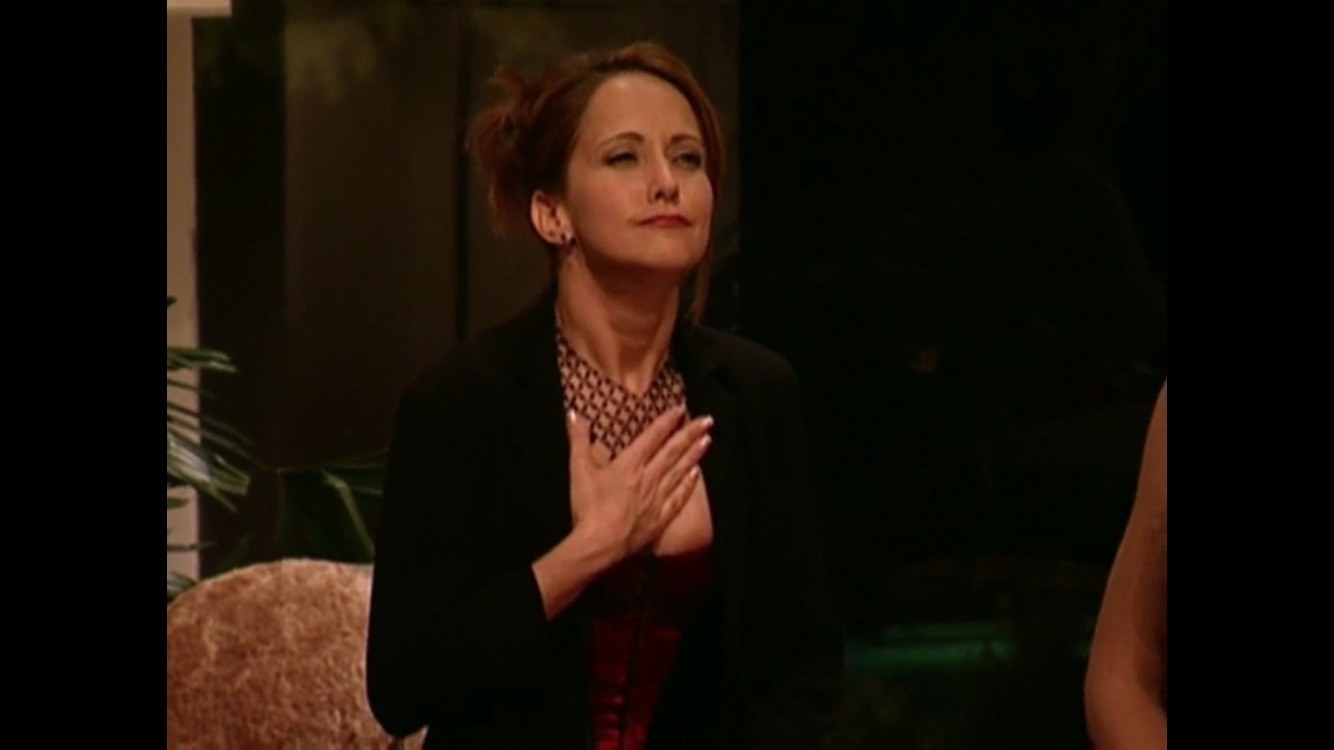 The episode ends with the first ever Bachelor ambulance, a trope that has become vital to teasing drama week after week within the series. Rhonda is really losing it. She stresses that she does not trust Shannon or Trista's intentions. We are so close to her inventing the "right reasons" phrase on top of "here to make friends" but alas she can't breathe. The ambulance comes and the EMT tells her she's having a panic attack and the episode is over. She and the ambulance are nowhere to be seen in the preview for next week's episode and I'm utterly confused at both this abrupt ending and ABC not milking a plot line.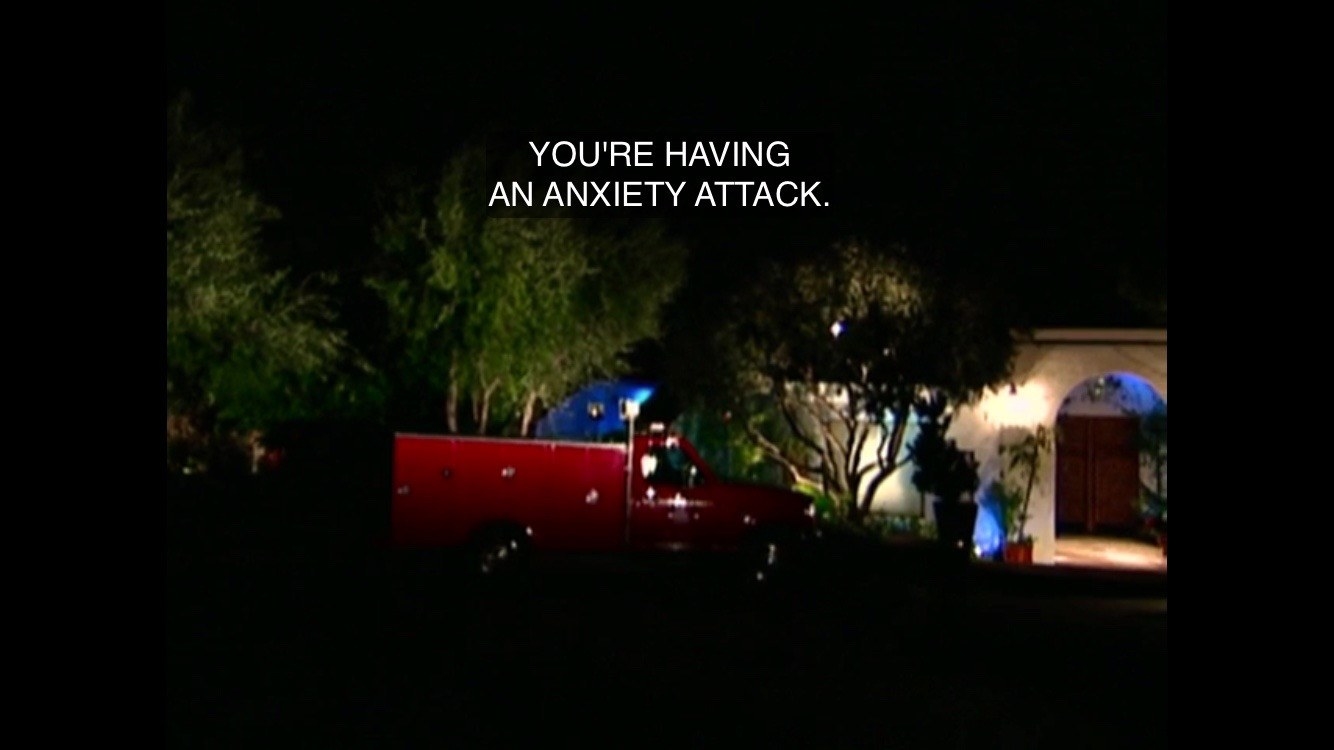 Come back next week when Alex meets the family and friends of 2 women he hasn't even kissed, 1 he's never been alone with, and 1 he talked about wanting to sleep with on national television!
This post was created by a member of BuzzFeed Community, where anyone can post awesome lists and creations.
Learn more
or
post your buzz!