Have you ever walked across one of those giant structures called a bridge?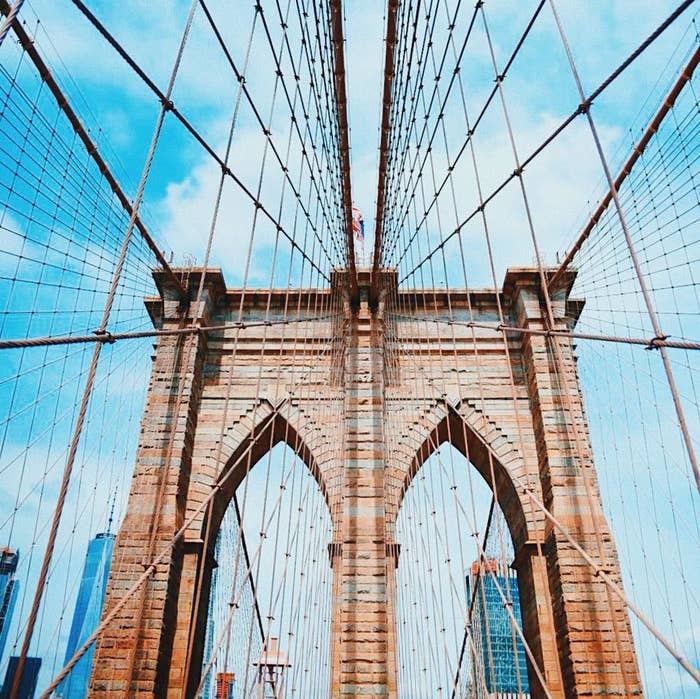 Have you ever had a fear that you might drop something either off that bridge, or through the thinly spaced floorboards falling to whatever may be below?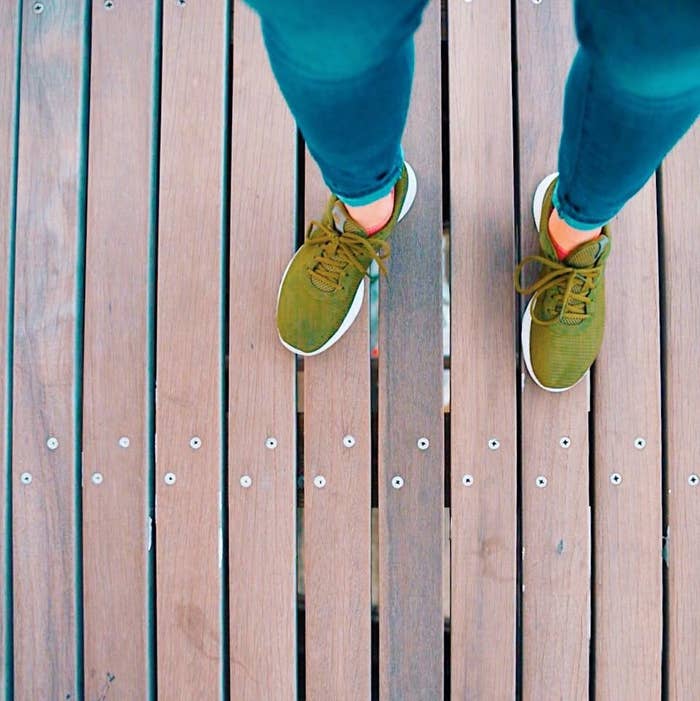 Now meet, Jordan Hefler. She's a photographer and creative entrepreneur based out of Baton Rouge, Louisiana.
Jordan was in New York for a creative conference and was doing some wandering around the city with friends in her free time.
She had been taking pictures with her digital camera when she reached into her pocket and realized that her phone was suddenly missing.
While having her friend call the phone numerous times, they looked down through one of the small cracks...and there it was. Face up on a beam below the Brooklyn Bridge, still alive and ringing.
Jordan talked to an NYPD officer on the bridge who told her to call the Department of Transportation. They were helpful and told her they send people out to work on the bridges everyday and could have a crew retrieve it the next morning.
With the Find My iPhone app, Jordan was able to see her phone chilling overnight and waiting to be rescued.
In the morning, she was told her to go to the Iron Shop under the bridge, and that they would have her phone. When they arrived, a nice man at the shop handed her a phone but...it wasn't hers. Someone else's phone had been lost through the spaces between the floorboards.
30 minutes later after another crew went back up, Jordan and her phone were brought together again. Here she is with the crew looking happy as ever!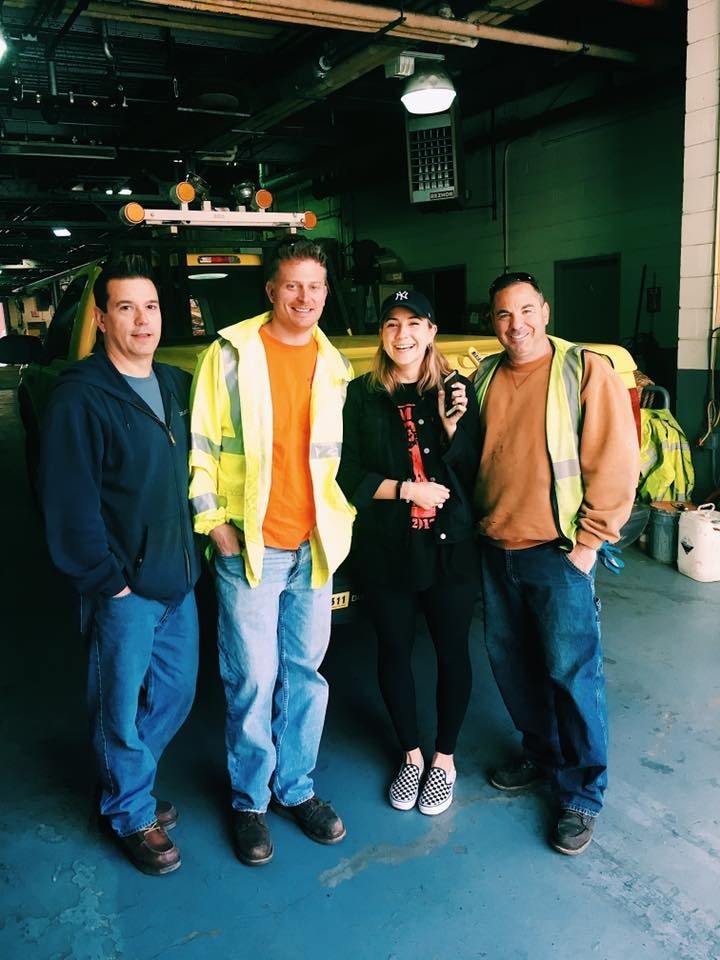 Jordan is happy to be reunited with her phone. She wanted to give a shout out to Speck phone cases for keeping her phone in excellent condition from fall and her screen protector managing to only get a small chip!