12 Things That'll Help You Master The Art Of Handwashing Your Clothes
Grab yourself some no-rinse detergent and a salad spinner and let's get down to business.
We hope you love the products we recommend! All of them were independently selected by our editors. Just so you know, BuzzFeed may collect a share of sales or other compensation from the links on this page if you decide to shop from them. Oh, and FYI — prices are accurate and items in stock as of time of publication.
1.
A no-rinse detergent, so you can skip the annoying step of washing out any remaining soap suds and save your clothes from damage caused by over-handling. Soak offers an incredible, evaporating formula that is perfect for even the finest of wools, cashmeres, and silks.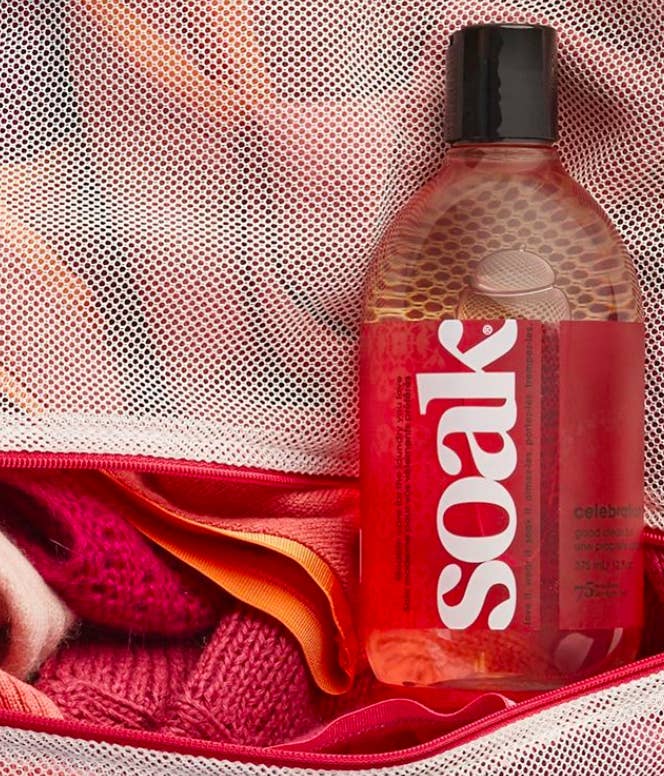 2.
A plant-derived fabric conditioner that'll decrease drying time, reduce wrinkles, and best of all, ensure that you're never left with stiff garments that feel like papier-mâché at the end of the drying process.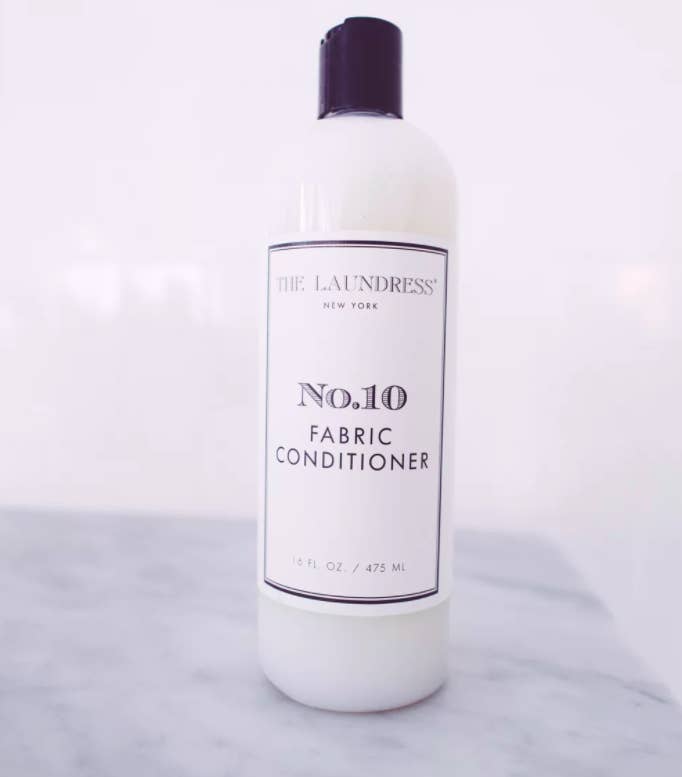 3.
A sport detergent and spray to specifically address your activewear needs. Synthetic fibers are a completely different animal — and these solutions are built to remove perspiration, body oils, and odors without damaging elasticity or causing shrinkage.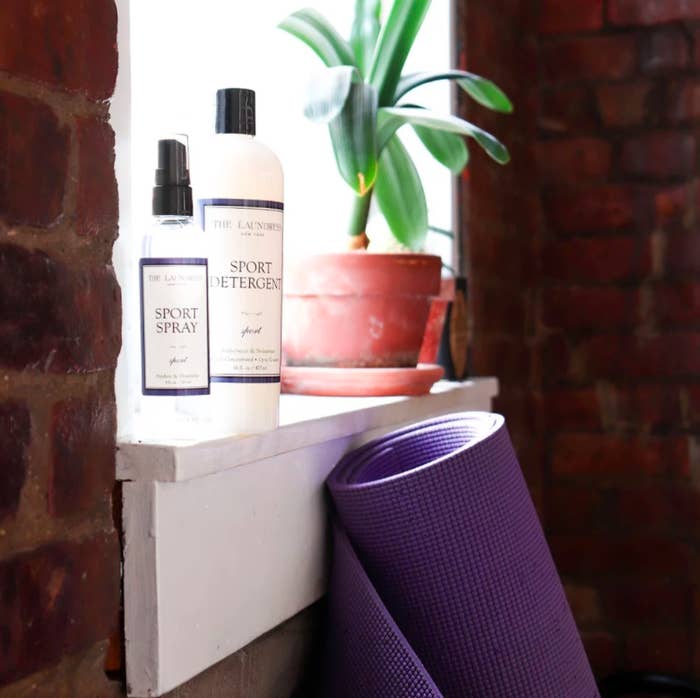 4.
A full-sized bath towel you'll want to lay your wet clothing on after laundering. Rolling the towel with the clothing on it is an easy way to speed up the drying process without wringing out the moisture (which can sometimes lead to damage and wear).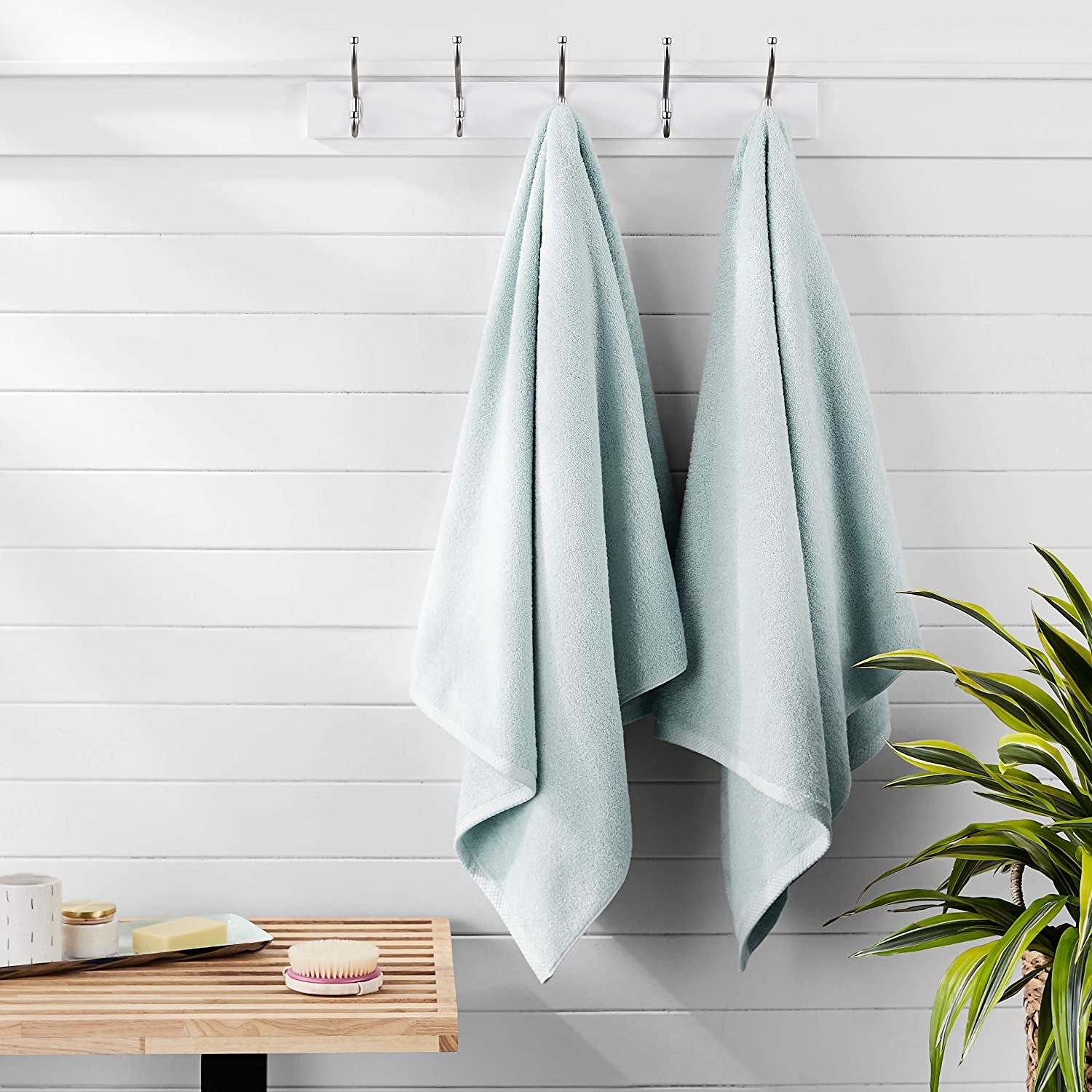 5.
An easy oxygen whitener — that's a chlorine- and bleach-free, plant-derived formula — for your white clothing that needs some additional strength to bring them back to life.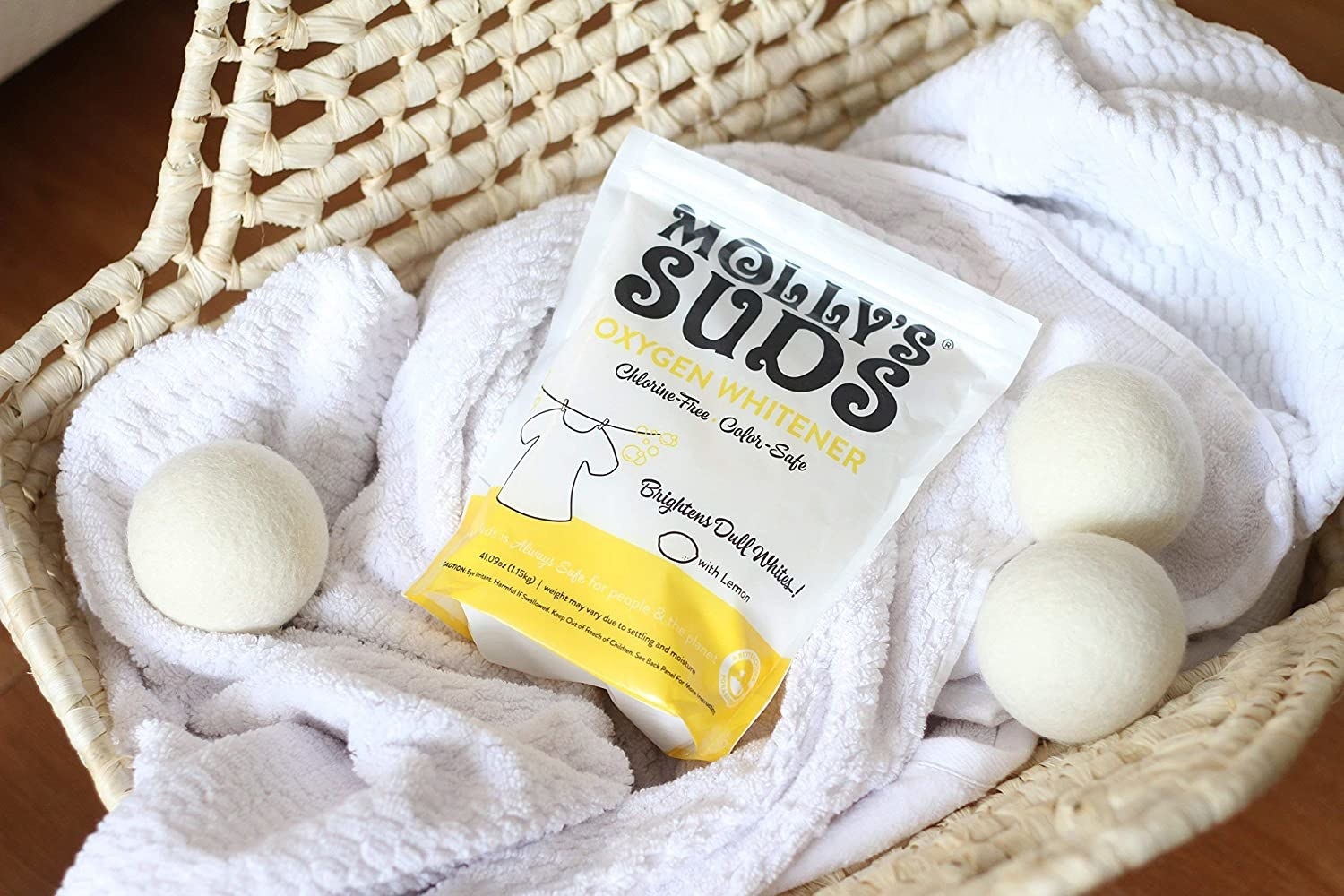 6.
A salad spinner, if you want to get a bit more creative. It's a perfect hack for getting the moisture out of your smaller items like socks and underwear and prepping them for the hanging stage.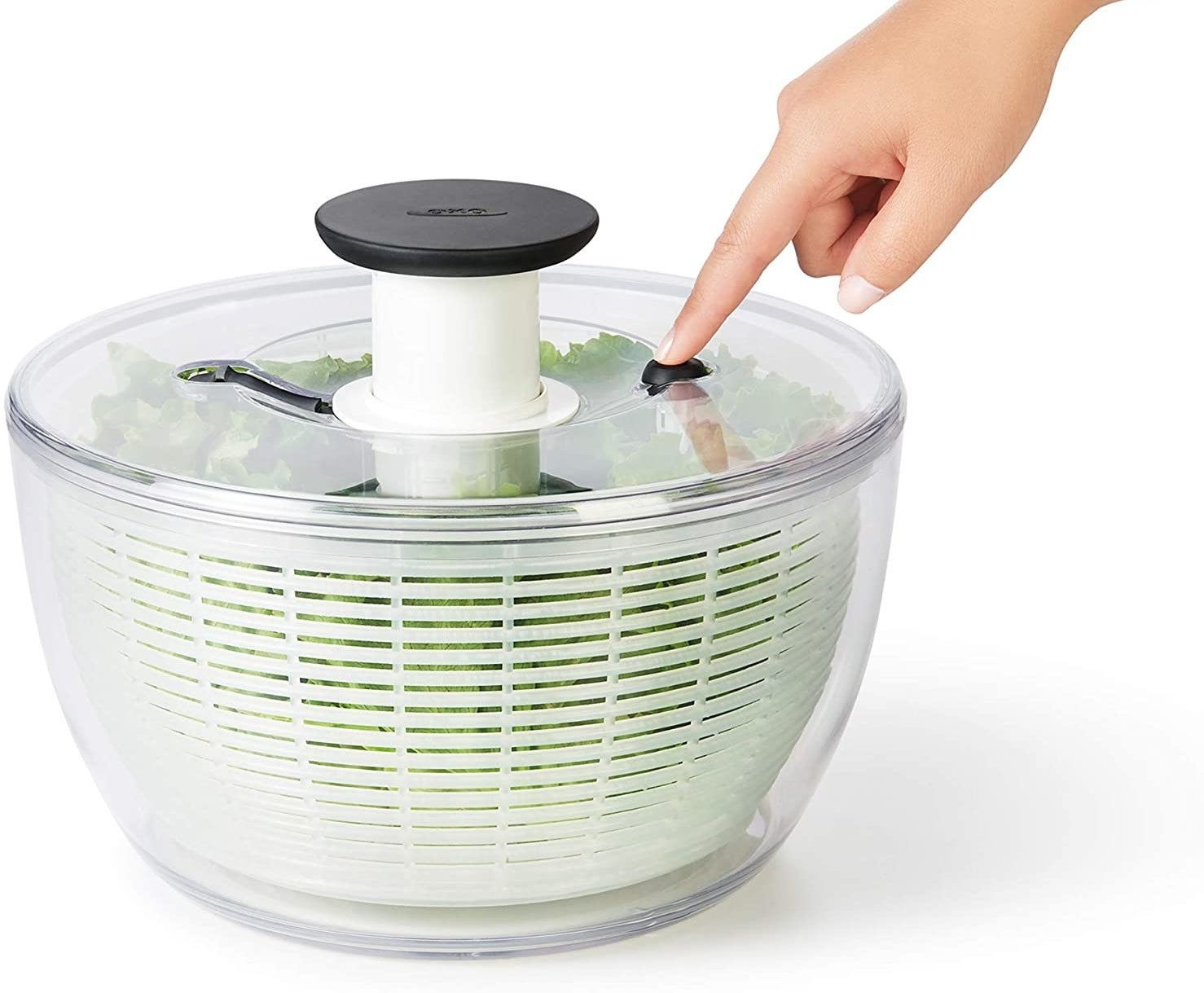 7.
A rolling laundry cart to toss your damp clothes into before bringing them to their final hanging destination. A great alternative to leaving a trail of water throughout your home!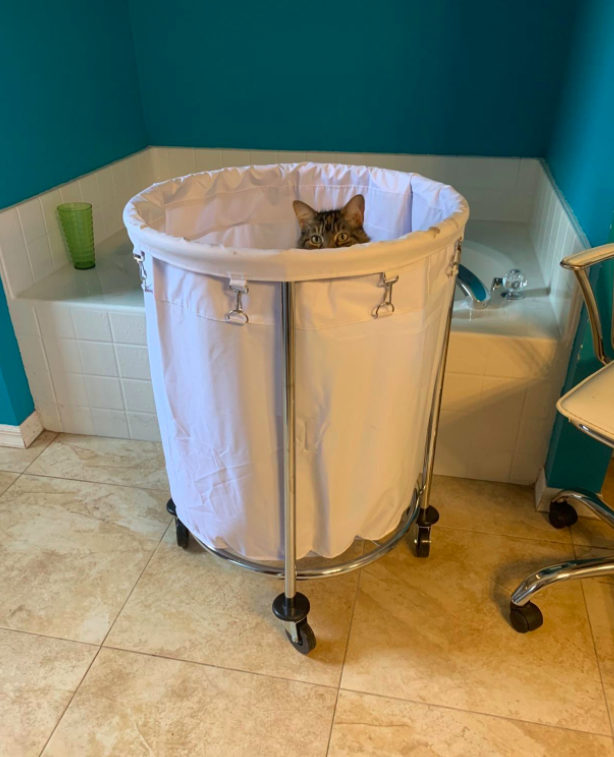 8.
A three-tiered drying rack that'll give you space for up to two wash loads. So, it's not messing around.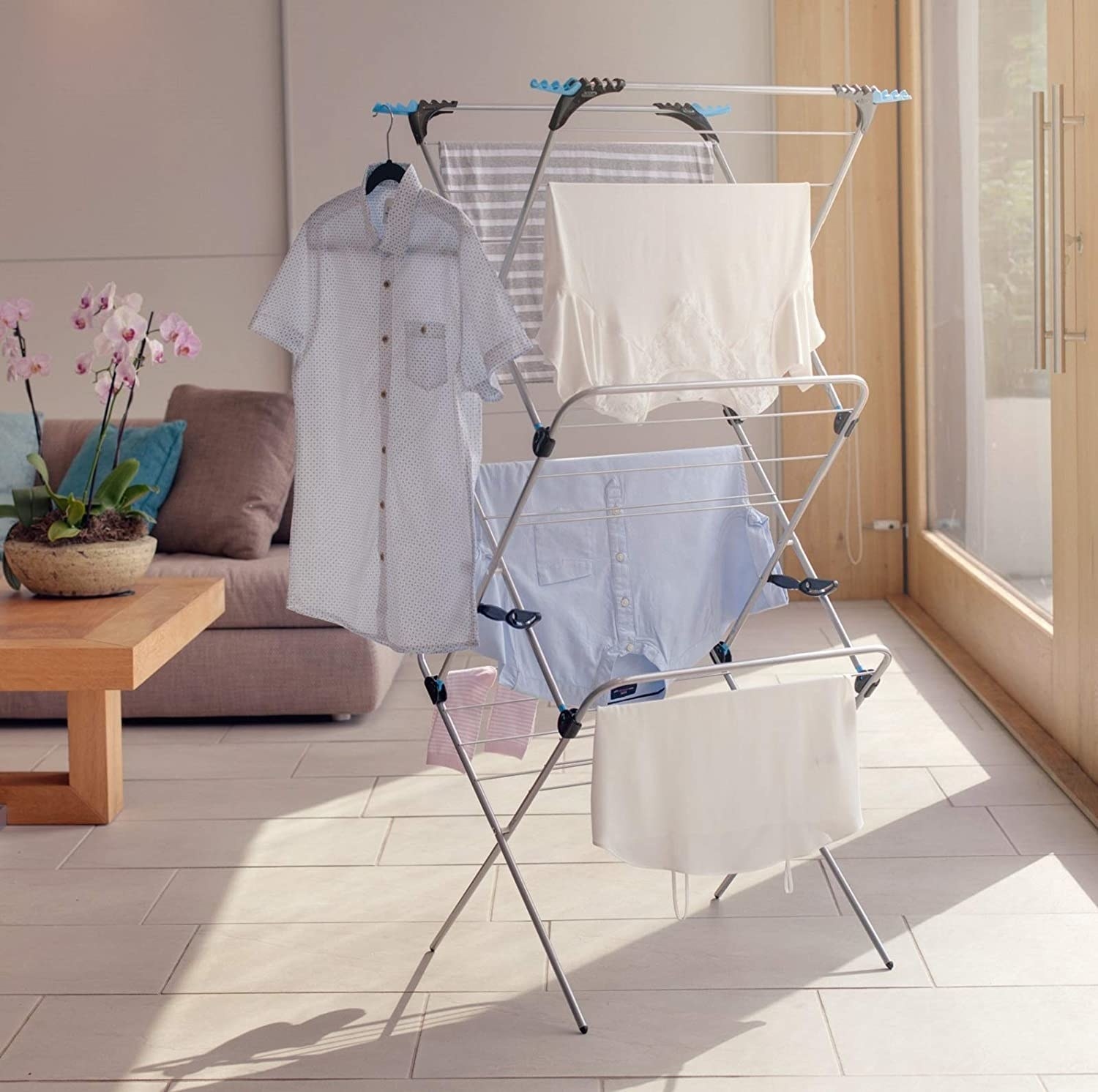 9.
Or, a "clip and drip" system with 16 hangers so you have 360-degree rotation for easy access to all your items.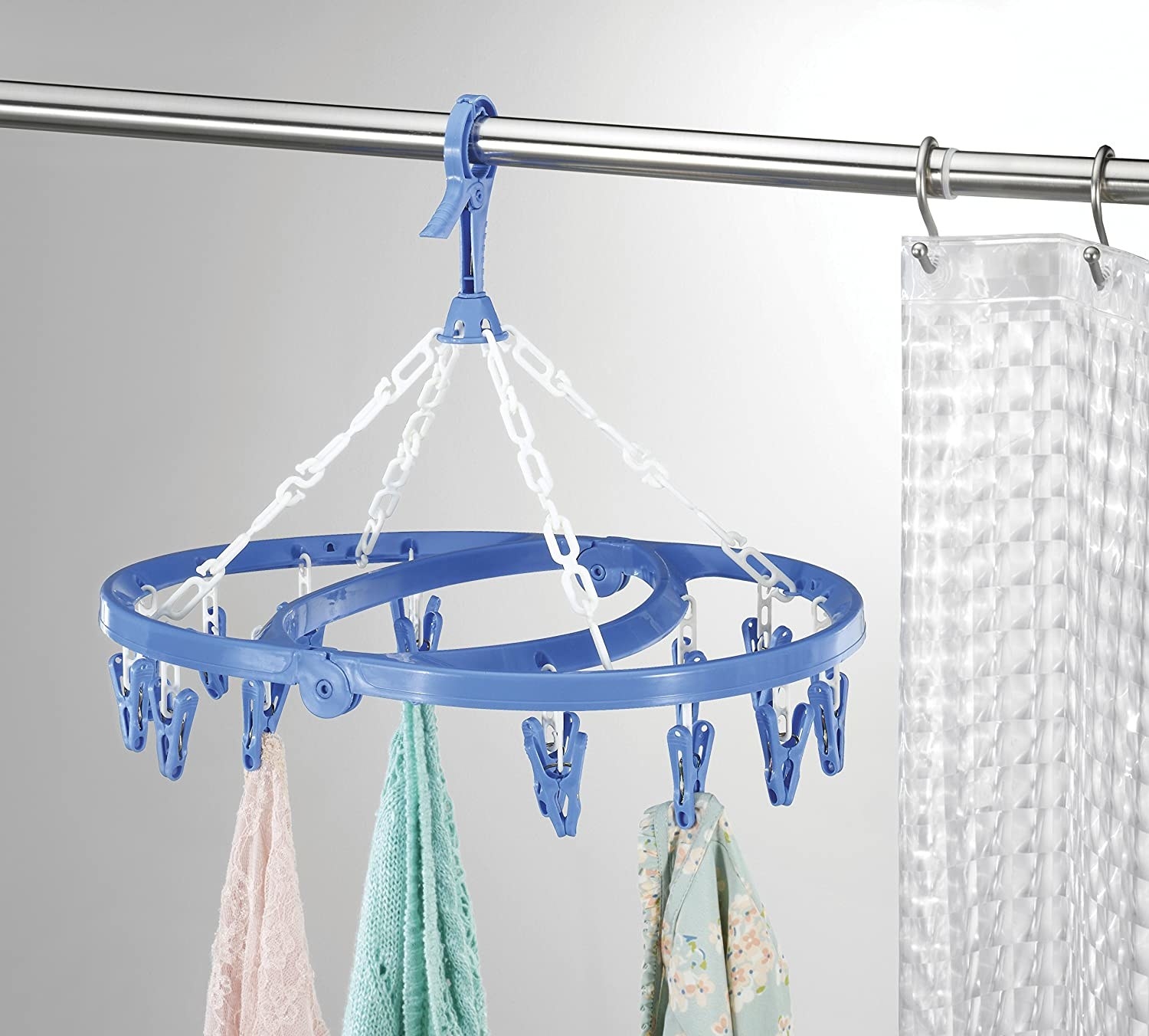 10.
A three-tier drying rack if you need a special place to rest your delicate items and sweaters (with ample air flow).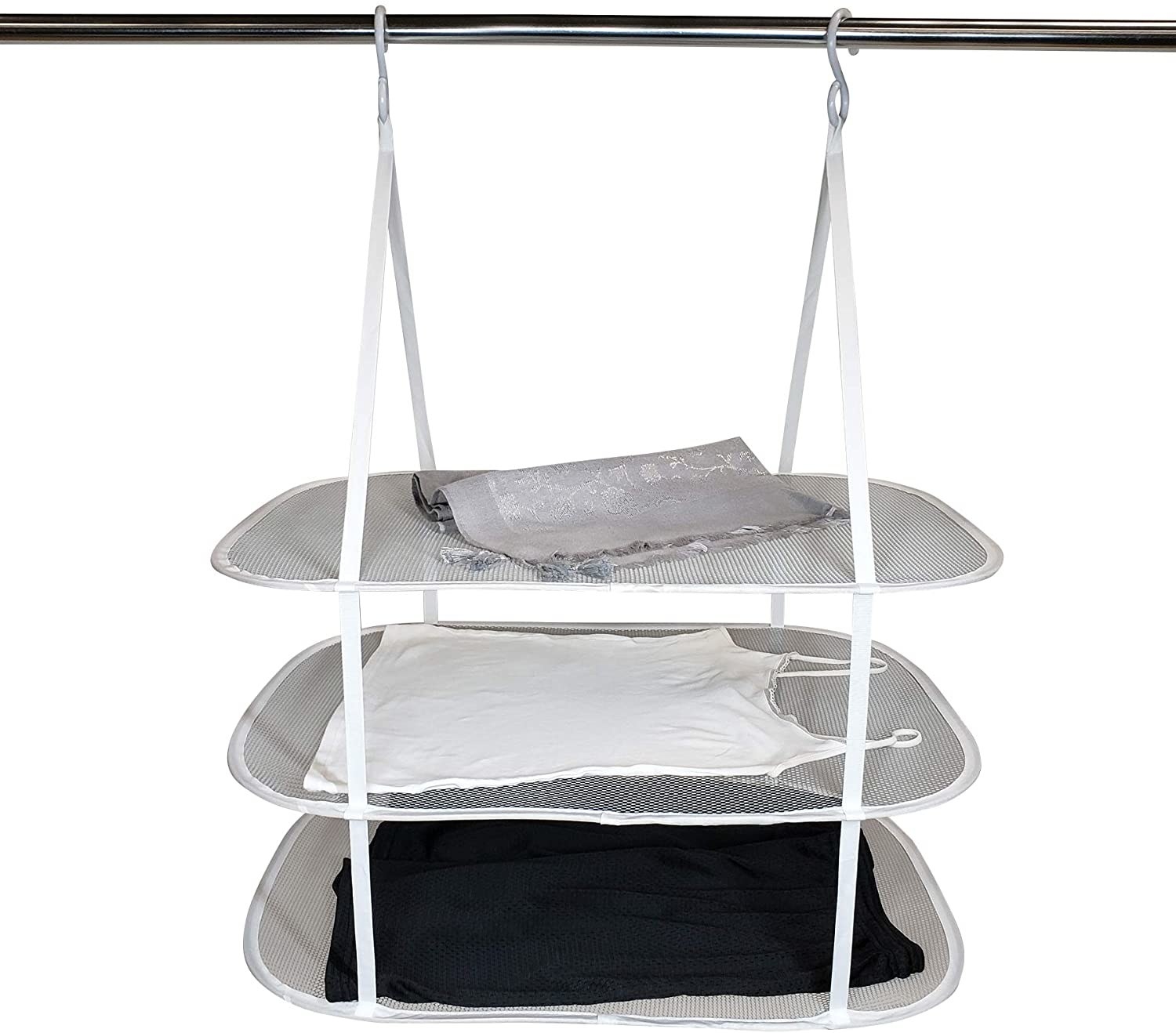 11.
An easy-to-use retractable outdoor washing line you'll be able to stow away when you're not using it. It offers 49 feet of hanging length and there are two lines included, so you do the math! That's a lot of clothing.
12.
And a trusty handheld steamer because wrinkles are inevitable with hand-washing clothes. With this bad boy in tow, you're destined for an office-ready look in a matter of seconds. (It takes 30 to heat up.)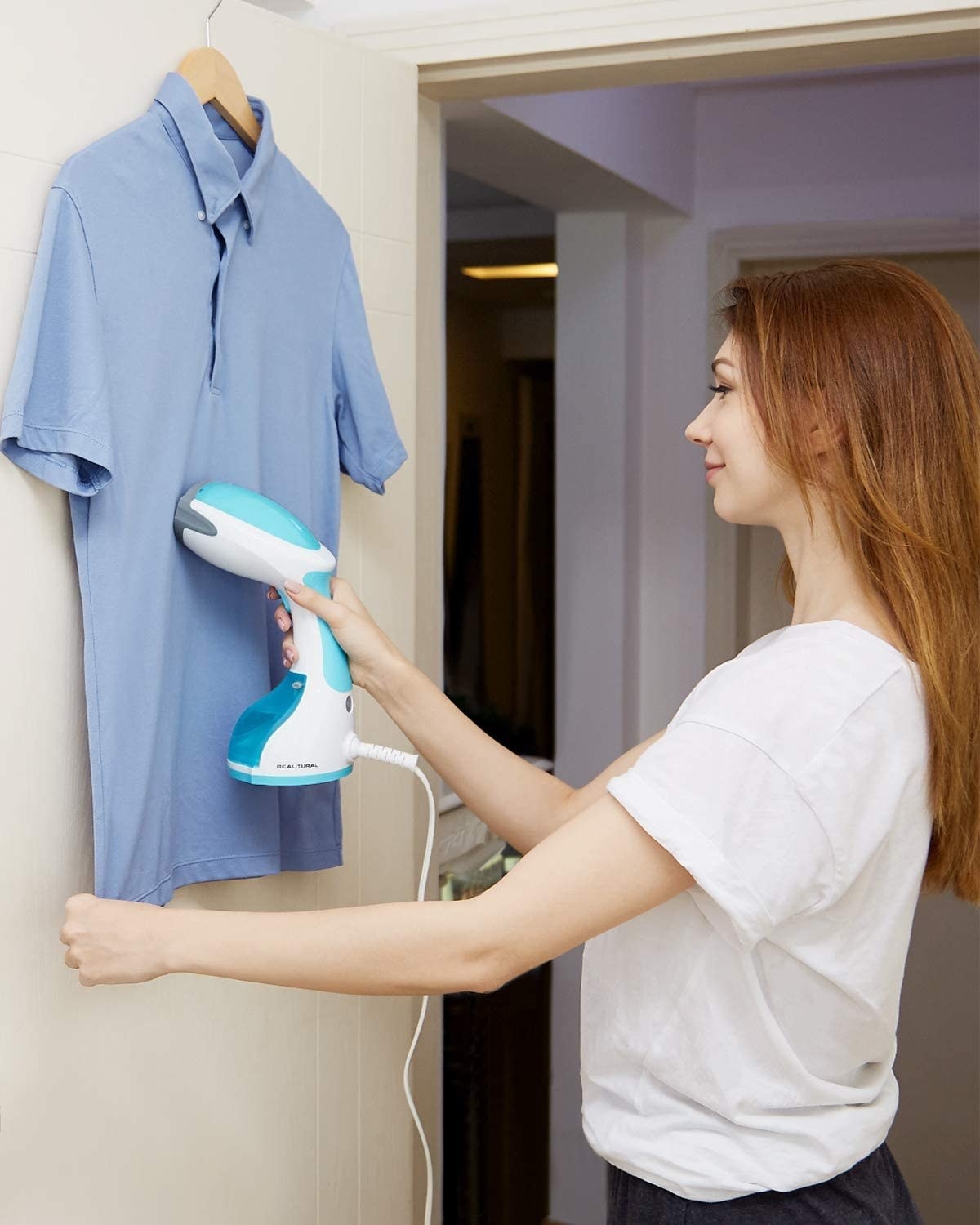 Some reviews have been edited for length and/or clarity.