Jordin Sparks said it best when she sang, "Tell me how I'm supposed to breathe in a poorly ventilated space with a lingering musty odor."
Well, listen up, readers (and Jordin, if you're out there), because we've finally got our answer — albeit a decade late — and it's the GermGuardian AC4825.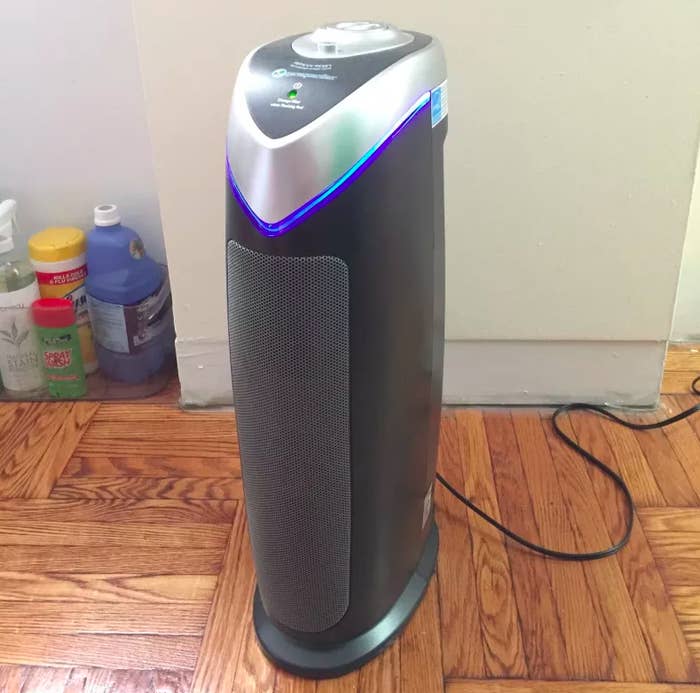 The GermGuardian effectively zaps all those horrid stenches that build and build until you've just accepted it as the way that air is supposed to smell. (It's not.)
You'd almost never know from how quiet and nonintrusive this thing is that it's actually working — but a look inside at its filter (after just one month of use!) paints a very different picture, as one reviewer can attest to:
And that Amazon customer isn't the only one singing the praises of the magical air-purifying contraption, either. To date, the GermGuardian AC4825 has over 5,000 five-star reviews.
Where things get even more impressive is in the sheer volume of success stories from customers with asthma.
"Although I dust and vacuum fairly often, I noticed I still had issues with my asthma when spending periods of time in my room (in particular when I slept at night). I was using my inhaler much more often than usual and I couldn't understand why my symptoms seemed worse in my bedroom. I've seen advertisements for air purifiers in the past (like the ones that claimed to blow 'happy ions' in your face) and figured they were the 'snake oil' of air filtration systems. It wasn't until nursing school when I started to learn about HEPA filters for hospitals that I realized proper filtration could be a game changer for my symptoms. I've had this air purifier for about five months now and I would buy one for every room in my house if they were a little less expensive. My symptoms have definitely improved and that's all I could ask for!" —Amy
"Wow, this air filter really works. I'm truly amazed and can literally breath easier now. Prior to purchasing this, I was having to use my emergency inhaler three to four times per day and night since allergy season began. From the moment it was plugged in, I haven't had to use my inhaler at all, and I didn't even realize it until about a week of use. No more running nose, itchy eyes, wheezing and sneezing 50 times in a row. I live in a pine forest in high altitude and it works that well. I highly recommend this to anyone who suffers from allergies and asthma — it has made my quality of life improve greatly." —calcrnflakegirl
So, whether you're hoping to alleviate allergies or asthma attacks, mask kitchen odors, or shut out a neighbor's cigarette smoke, the GermGuardian AC4825 has got you covered.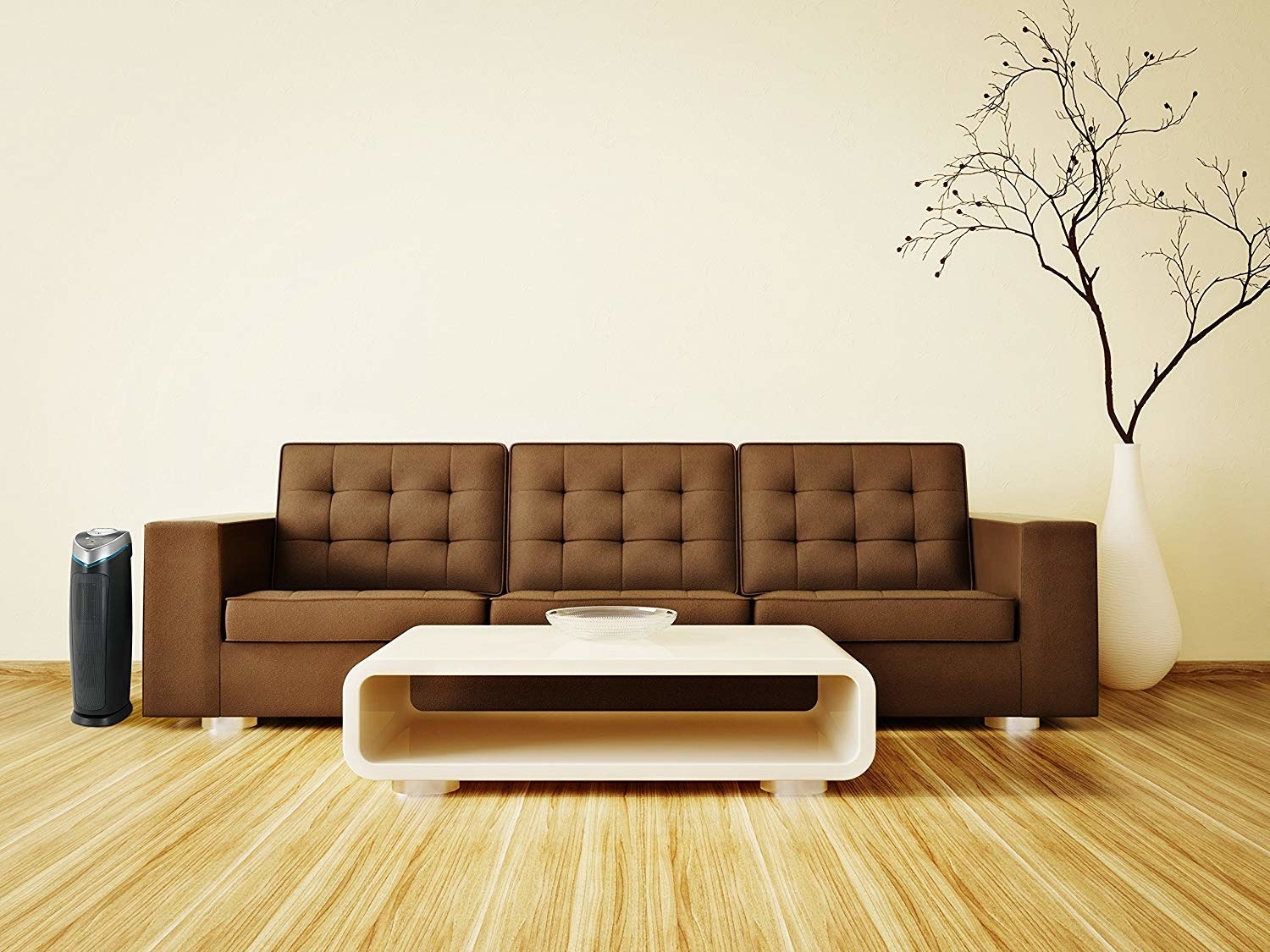 Get it from Amazon for $80.99+ (and get an extra $10 off at checkout with coupon; available in dark gray and white).
Some reviews in this post have been edited for length and/or clarity.