The 10 Best Cookware Sets You Can Get For Under $100
These sets are straight fire. Like, they have unparalleled heat retention!
We hope you love the products we recommend! Just so you know, BuzzFeed may collect a share of sales or other compensation from the links on this page. Oh, and FYI — prices are accurate and items in stock as of time of publication.
1.
A nonstick, nontoxic aluminum Vremi set that's surprisingly durable — and nests to save space while you're not using it.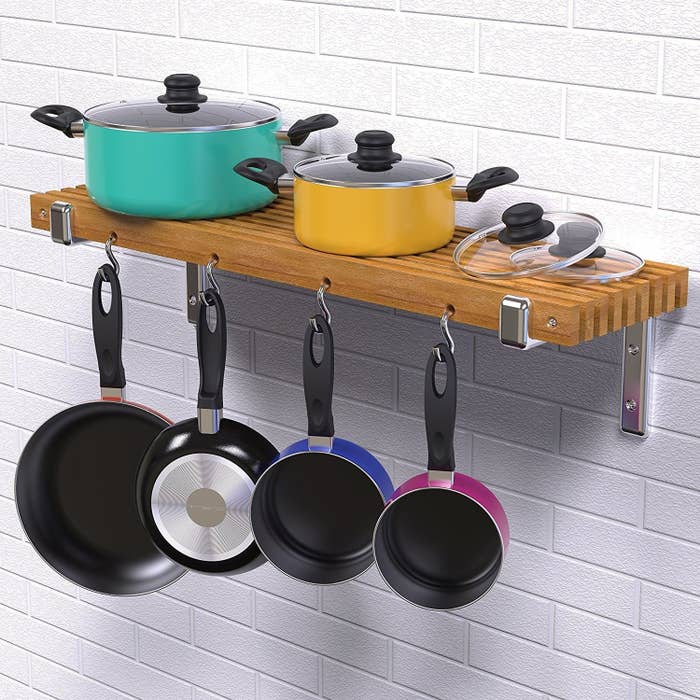 2.
A mirror-polished stainless-steel Cook N Home set for looking at yourself between meal prep and reciting, "It is I, a renowned Michelin-star chef."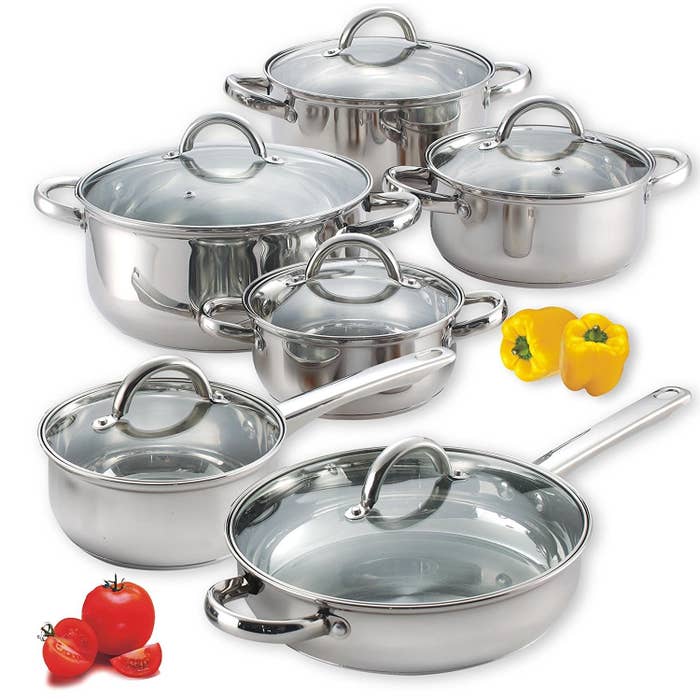 3.
A diamond-reinforced Tasty set that works perfectly with all surfaces and gives you a nice, even cook.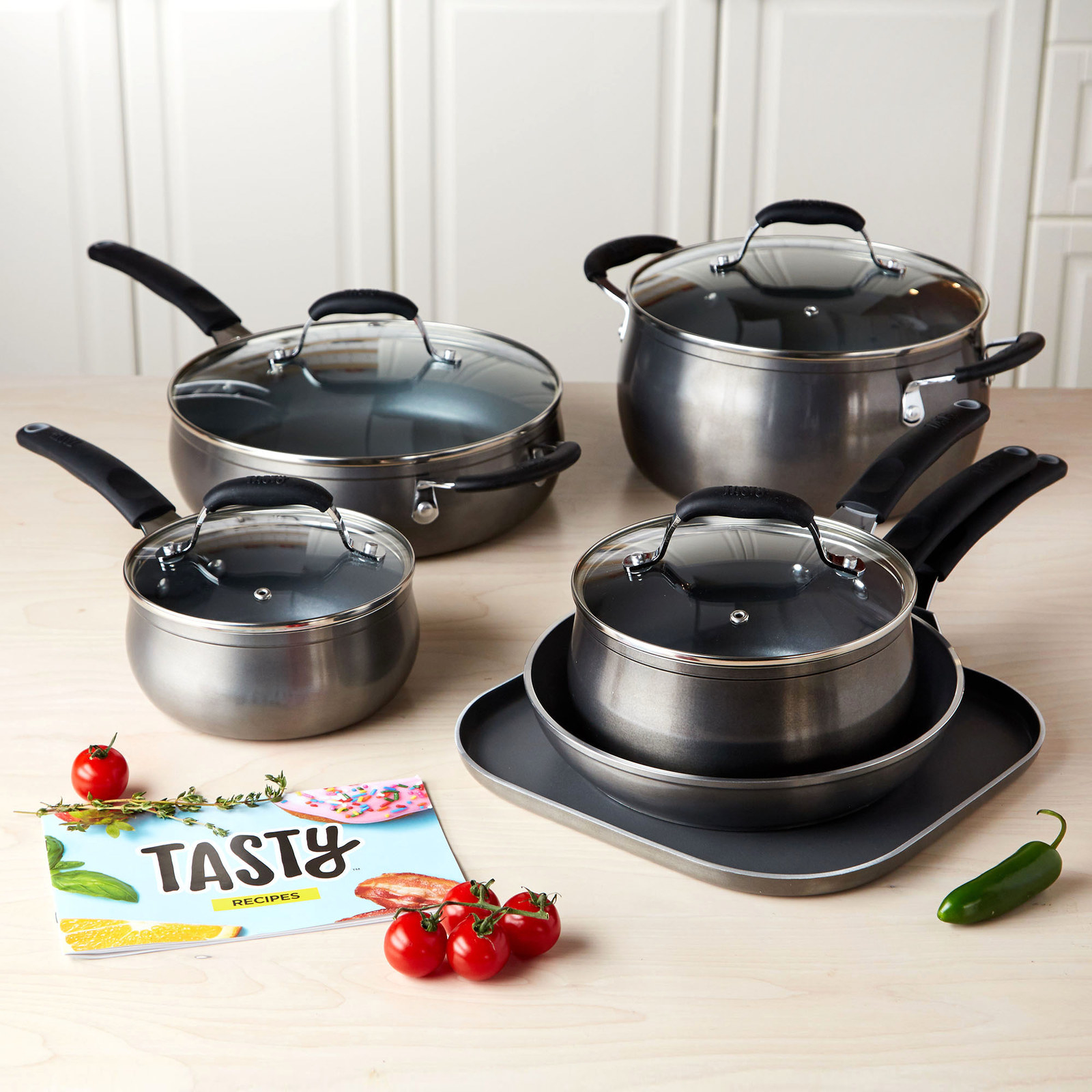 4.
A dishwasher-safe and ceramic-coated Cook N Home set with handles that stay cool while cooking — so the only time you let out an audible yelp in the kitchen is when you discover how beautiful the meal you just created is.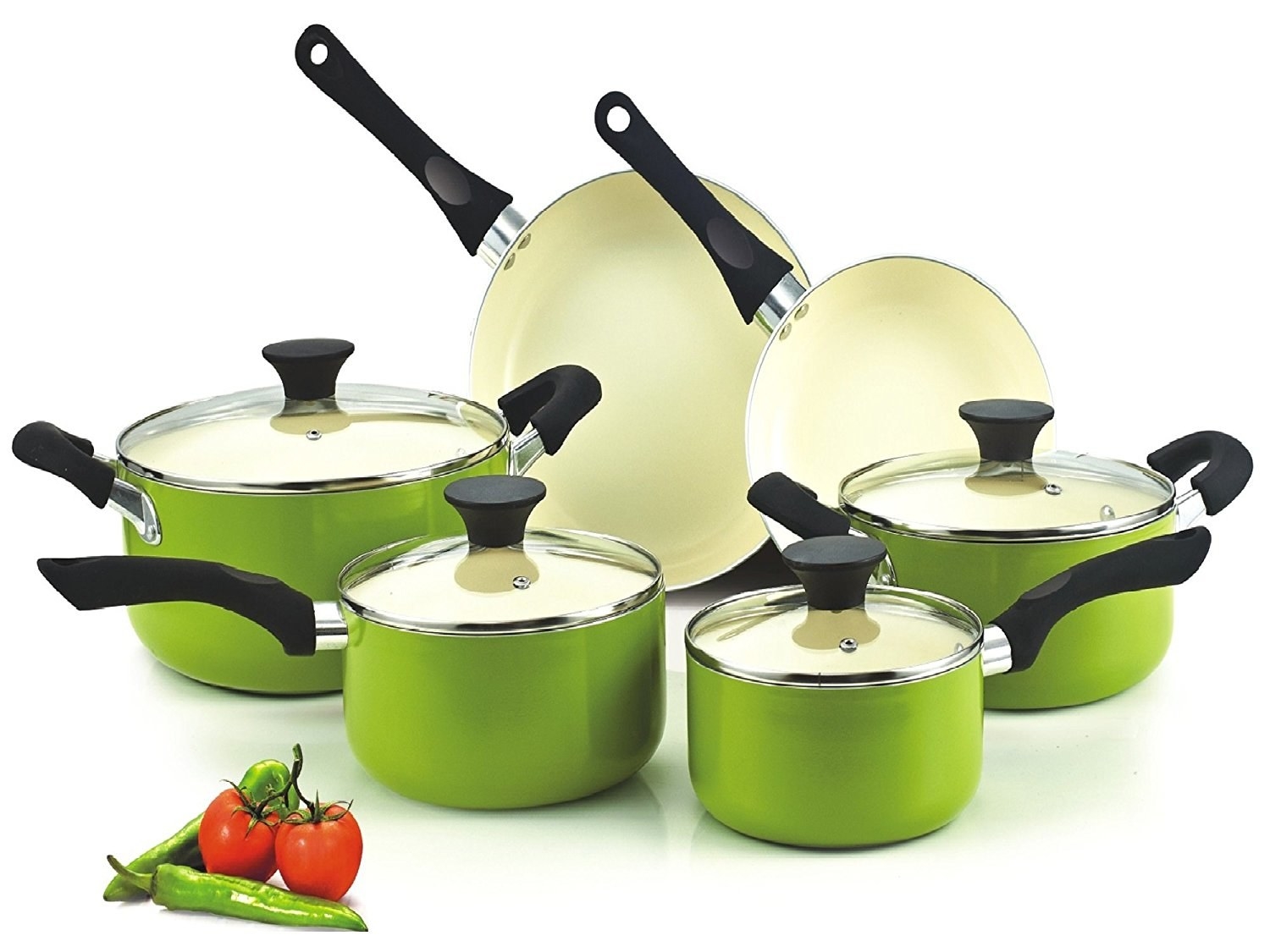 5.
A porcelain Rachel Ray set with a modern rustic design that is enough to prep you for primetime (or at least daytime).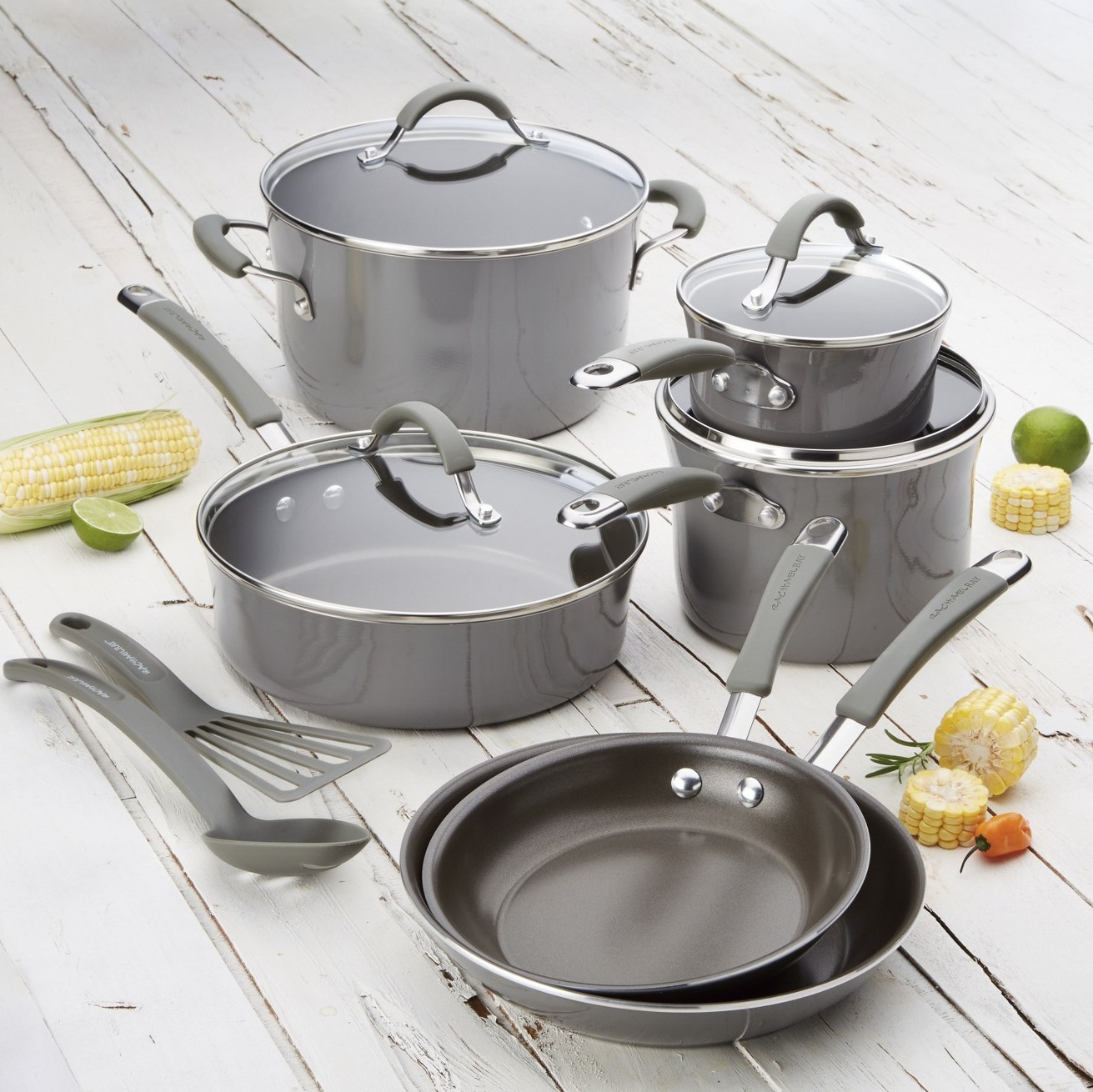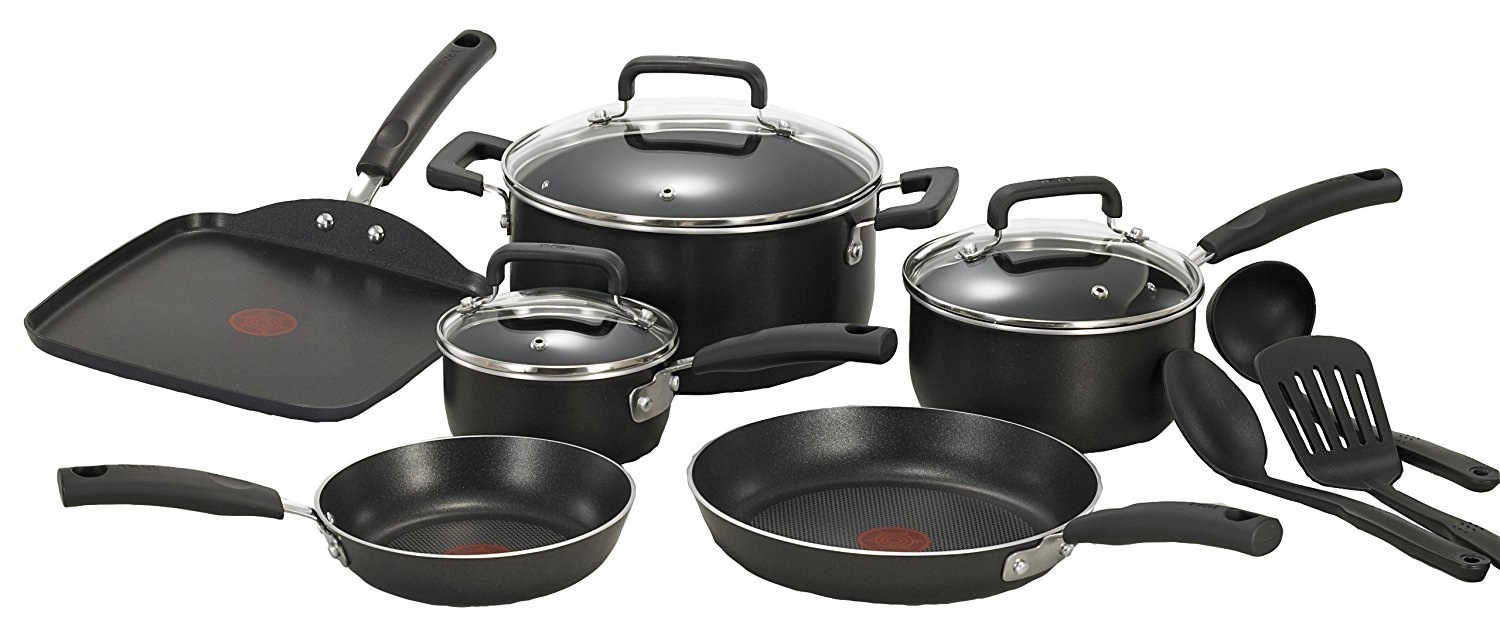 7.
A seasoned cast-iron Lodge set, for the naysayers who thought, "Surely there are NO quality cast-iron sets for under $100 on the market."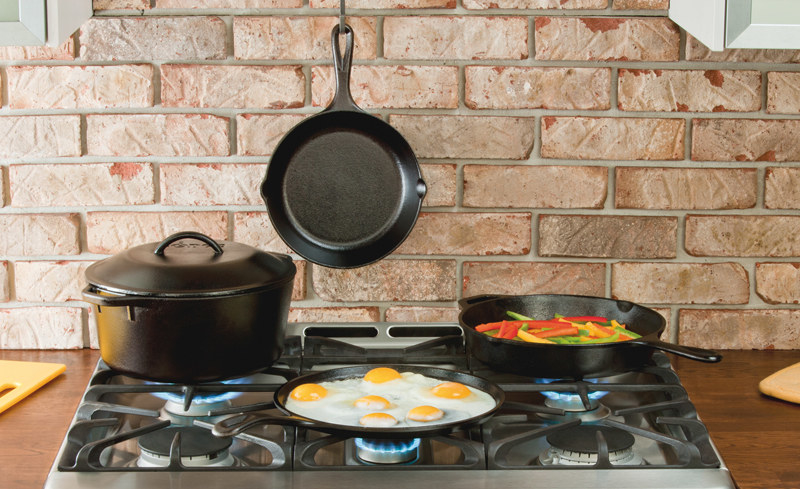 8.
A modern, porcelain Farberware set that boasts a "dimpled interior" for a longer-lasting nonstick experience (plus, a much more even browning).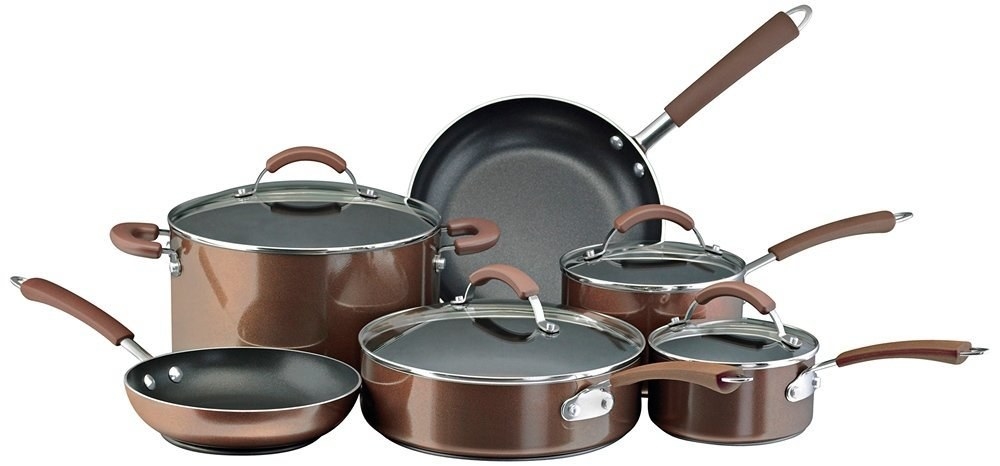 9.
A stainless-steel Cuisinart set that has everything you could possibly need for entertaining guests — plus drip-free pouring.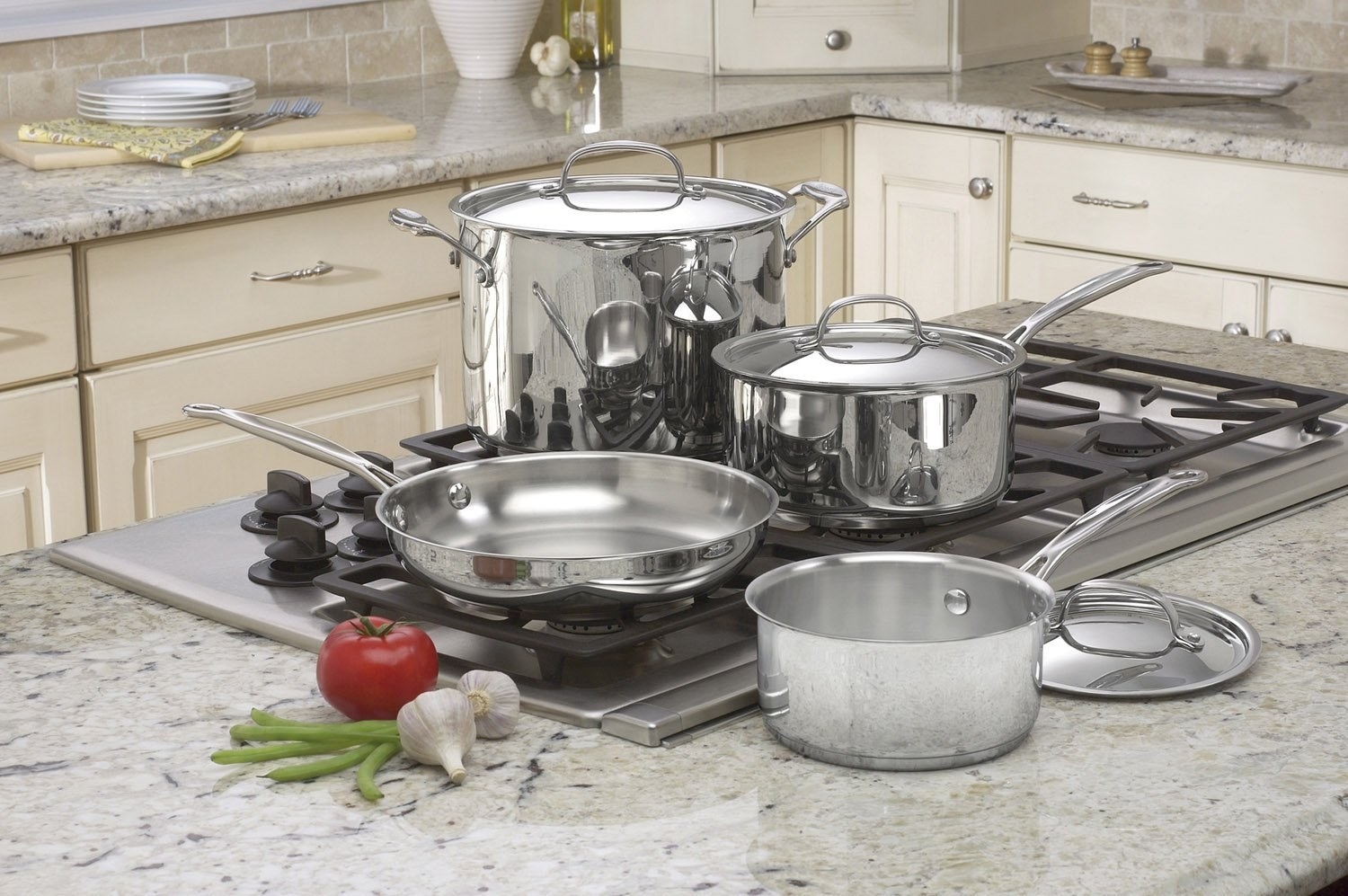 10.
A lightweight Gotham Steel set with ultra-nonstick coating that makes for a hassle-free cleanup.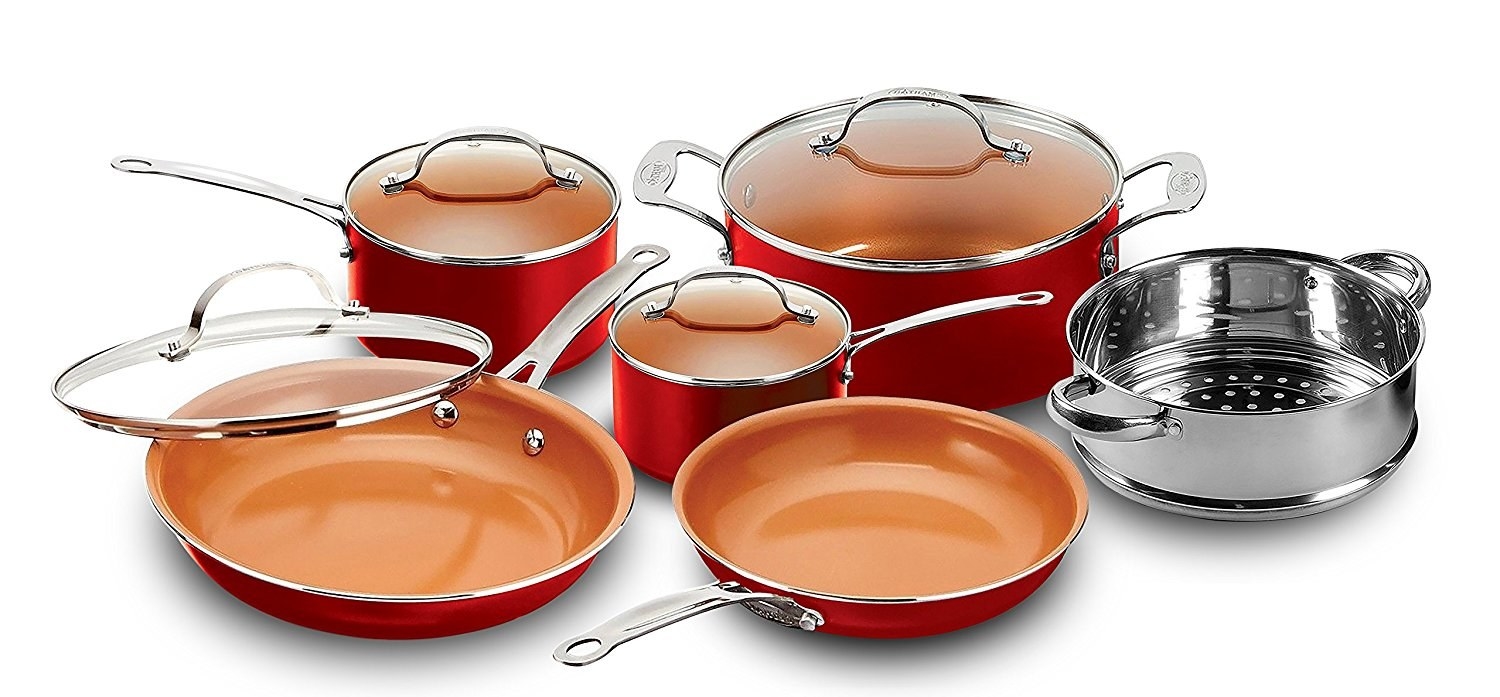 With these cookware sets at your disposal, there's no ceiling to what you can achieve in the kitchen.
Some reviews have been edited for length and/or clarity.