Most of us spend at least a few minutes a day doing this:
We all want our teeth to be whiter and brighter, but it's so hard! Other treatments may take a lot of time out of your day and money out of your wallet.
Luckily, new Colgate Optic White Renewal toothpaste is exactly what you've been looking for! This powerful whitening toothpaste can remove 10 years of yellow stains* simply by brushing your teeth!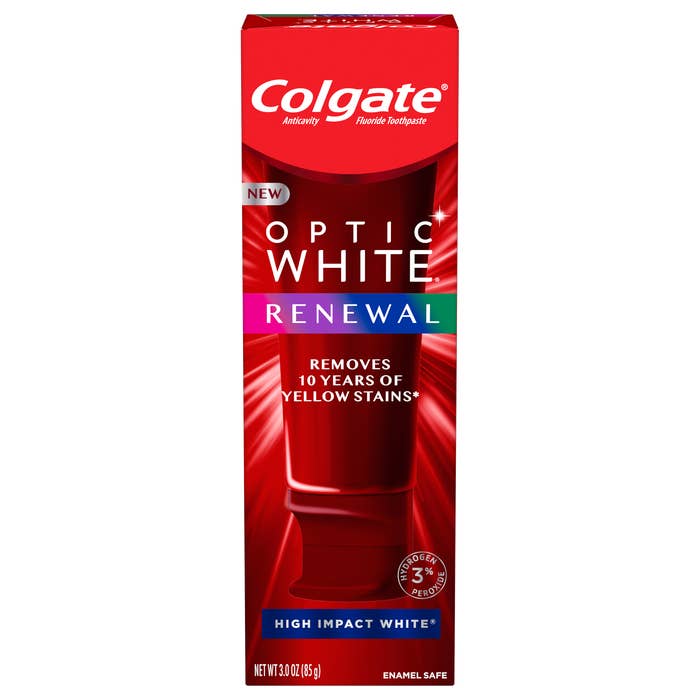 It contains a whopping 3% hydrogen peroxide (that's the dentist-recommended whitening ingredient), which is the most hydrogen peroxide in a whitening toothpaste!
Ordinary whitening toothpastes just tackle the surface stains on your teeth, but Colgate Optic White Renewal is different. It takes on the intrinsic stains (the ones under the surface of your teeth) to whiten your teeth inside and out!
It's also enamel-safe (so it's good for daily use), sugar-free, gluten-free, and vegan! SO MUCH TO SMILE ABOUT!
So brush away those stains and welcome your whiter, brighter smile with new Colgate Optic White Renewal toothpaste!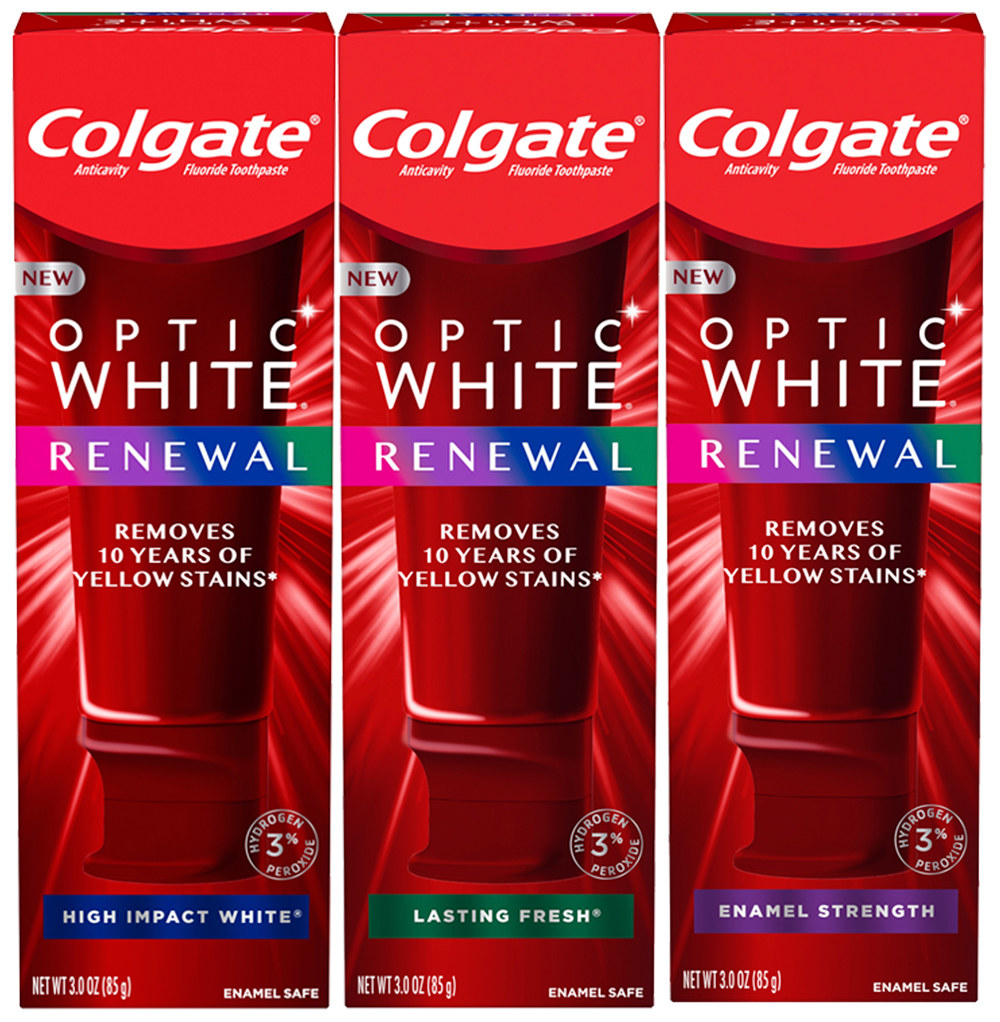 *When brushing twice daily for four weeks.
Images via Getty Images and Colgate.