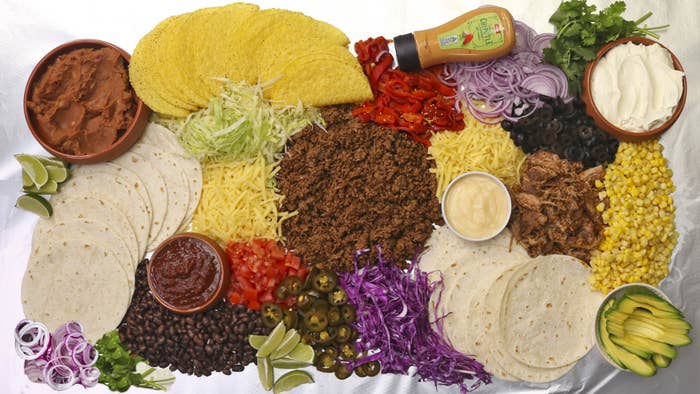 Ingredients
500g Coles beef mince

2 tablespoons Coles Organic Extra Virgin Olive Oil

800g Coles Made Easy Slow Cooked Boneless Pork Shank With Mexican Sauce
2 packets Coles Mexico Corn Tortillas De Maiz, 10 pack
1 can Coles Refried Beans
2 packets Coles Hard Taco Shells, 12 Pack
500g Coles shredded tasty cheese
1 can Coles Black Beans, drained and rinsed
1 jar Coles Crunchy Jalapeno Slices, drained
4 Coles field loose tomatoes, diced
¼ Coles red cabbage, shredded
1 Coles large red onion, sliced
1 Coles iceberg lettuce, sliced
1 Coles Hass avocado, sliced
1 jar red roasted peppers, sliced

1 cup black olives, drained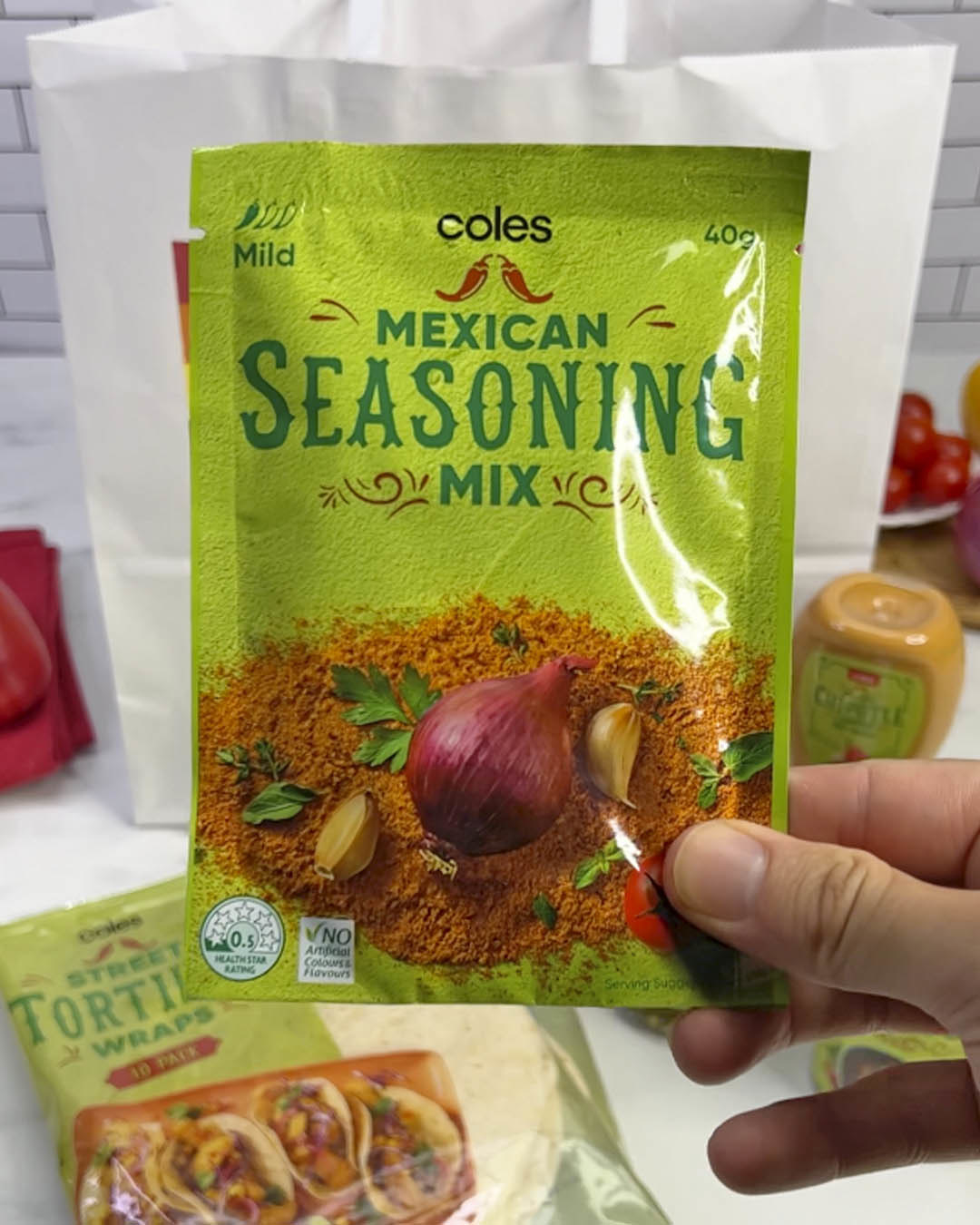 Method
STEP 1. Cover your dining table with foil completely, and overlap the sheets so the table is protected.
STEP 2. Follow the cooking instructions for the Coles Pork Shanks, then set aside, allowing to rest for 10 minutes. Once rested, pull apart with two forks until shredded.
STEP 3. In a large fry pan over high heat, heat the oil, Coles Beef Mince and Coles Taco Spice Mix and cook for 10 minutes or until browned and cooked through.
STEP 4. Add the Coles Mexico Smokey Salsa Roja, Coles Refried Beans, Coles Sour Cream and three cheese pasta bake sauce in small separate bowls then set aside.
STEP 5. Heat the Coles Corn Tortillas and Hard Shell Tacos in the oven at 180C for 5 minutes until lightly crispy, then set aside.
STEP 6. To build the taco table, lay down the beef mince and the pork shank meat in the centre. Surround the meat with pockets of fresh vegetable and work outwards then add warm tacos and tortillas, curving around the fresh produce where you can. Fill the pockets with the rest of the sliced vegetables and bowls of salsa, refried beans, sour cream and three cheese pasta bake sauce.
STEP 7. Garnish the table with lime wedges, avocado, and coriander leaves and add the Coles Mexican Mayo Creamy Chipotle Topping on the side.
STEP 8. Let everyone build their own tacos and Enjoy!