Costillitas a la cacerola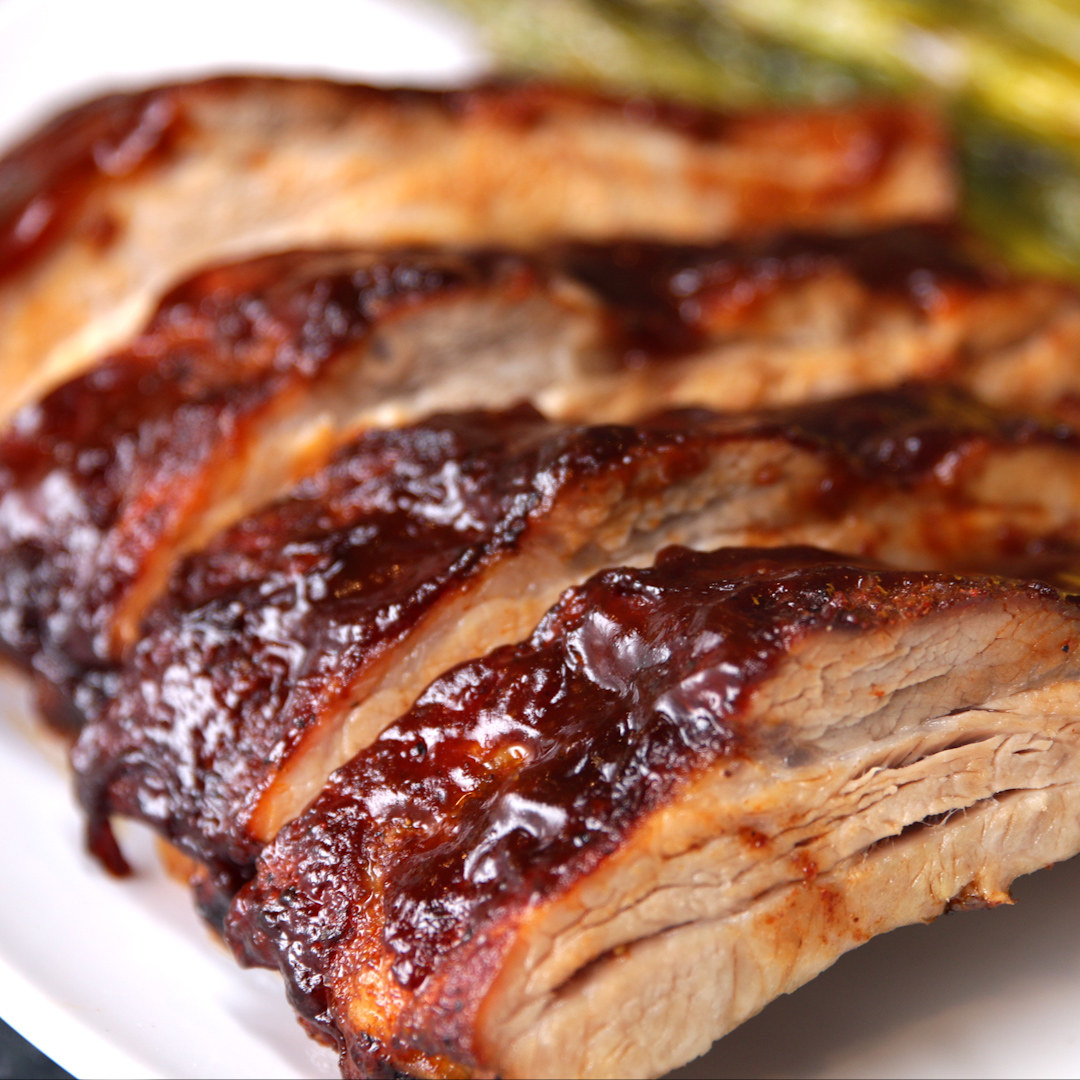 INGREDIENTES
Porciones 2-4
1 rack de costillas baby back (Córtalo a la mitad)
2 cucharadas de comino
2 cucharadas de chile en polvo
1 cucharada de pimienta
2 cucharadas de sal de ajo
2 cucharadas de sal
2 cucharadas de paprika
1 taza de salsa BBQ
3 pedazos de elote (Toma uno y córtalo en tres partes)
10-15 espárragos
4 cucharadas de aceite de oliva
2 cucharadas de sal
½ cucharada de pimienta
PREPARACIÓN
1. Calienta el horno a 140 ºC.
2. Coloca las mitades en una hoja para hornear cubierta en aluminio. Añade comino, chile en polvo, pimienta, sal de ajo, sal y paprika. Sazónalo bien para que quede cubierto de especias en ambas partes.
3. Cúbrelo todo con aluminio y hornea durante 2 horas.
4. Sube la temperatura de tu horno a 260º.
5. Saca las costillas del horno, abre la hoja de aluminio y coloca salsa BBQ en la parte de arriba (¡Cúbrelas bien!).
6. Coloca el elote en un lado de la bandeja donde has horneado tus costillas, y los espárragos en otro lado de la misma. Añade aceite de oliva en cada una, sal y pimienta y sazónalas bien para que agarren más sabor.
7. Hornea por 10 minutos y deja que las costillas descansen 10 minutos después de horneárlas.
8. ¡A disfrutar!
Looks like there are no comments yet.
Be the first to comment!