Banderillas con Queso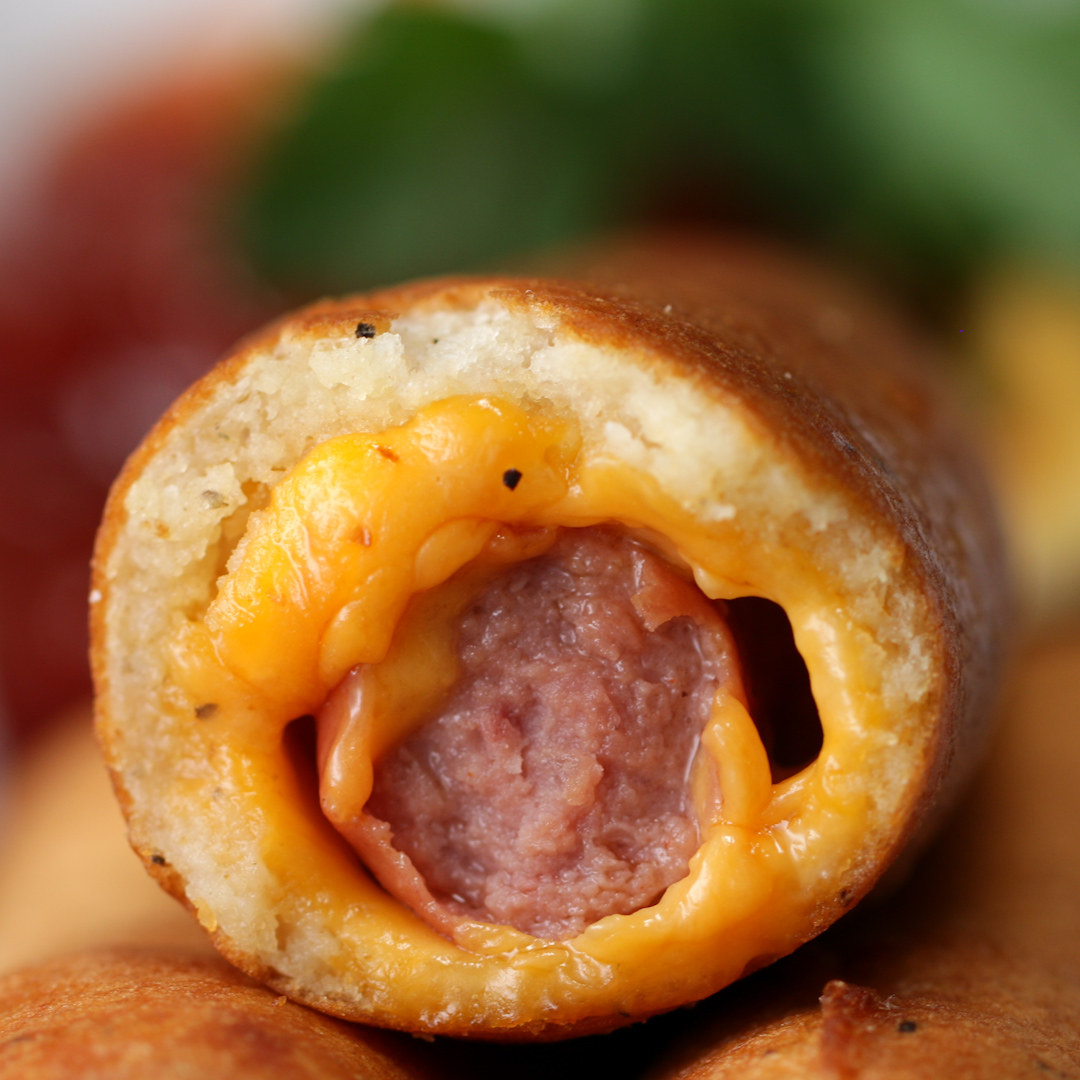 INGREDIENTES
8 rebanadas de queso
8 salchichas
8 palitos de madera
2 tazas de harina
1 cucharadita de sal
1 cucharadita de pimienta
1 cucharada de polvo para hornear
1 ½ tazas de leche
2 huevos
Aceite para freir
Salsa catsup y mostaza para servir
PREPARACIÓN
1. Colocar las salchichas enmedio de una rebanas de queso.
2. Enrollar la salchichas con el queso, y enseguida introducir las salchichas cubiertas en un palito de madera.
3. Colocar las salchichas enrolladas con la juntura hacia abajo en una charola.
4. Congelar por 20 minutos.
5. En un tazón grande mezcle la harina, sal, pimienta, polvo para hornear, leche, huevos mezclando hasta que todos los ingredientes estén bien incorporados y libre de grumos.
6. Vertir la mezcla en una vaso alto para facilitar la inmersion.
7. Calentar el aceite a fuego medio-alto 375°F-400°F.
8. Tomar una de las salchichas del congelador y sumergirla en la mezcla. Al levantarla asegurarse de rotarla para remover el exceso de mezcla.
9. Con ayuda de unas pinzas sumerge la salchicha con la mezcla en el aceite caliente rotando para que se cocine uniformemente. Remover del aceite y colocar sobre papel absorbente para remover exceso de aceite.
10. Servir con salsa catsup y mostaza.
11. Disfrute !
Looks like there are no comments yet.
Be the first to comment!