One-Pan Apricot Chicken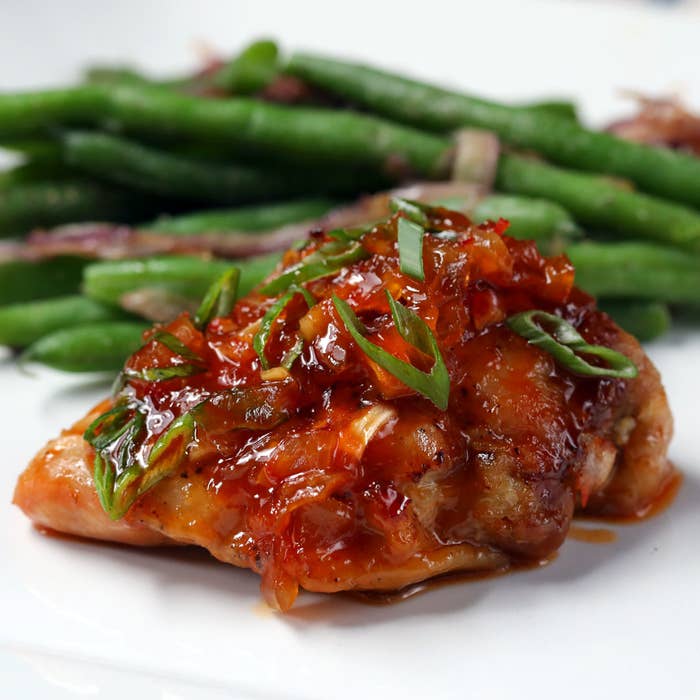 INGREDIENTS
Servings: 6–8
900 grams boneless, skinless chicken thighs
Salt & pepper
2 teaspoons vegetable oil
1 small onion, diced
2 cloves garlic, minced
120 grams apricot preserves
120 grams sweet chilli sauce
45 millimeters soy sauce
PREPARATION
1. Preheat oven to 350℉/180°C.

2. Season the chicken with salt and pepper on both sides.  

3. Heat a large sauté pan over medium high heat. Add the oil. Brown the chicken on both sides in batches. Set aside.

4. Add the onions and garlic to the same sauté pan and cook until softened. Add the apricot preserves, sweet chili sauce, and soy sauce. Simmer 2–3 minutes.  

5. Place the chicken back into pan and spoon sauce over chicken. Cover and transfer to the preheated oven.

6. Bake 35–40 minutes.

7. While baking, prepare vegetables and starch of choice for a balanced meal. 

8. Serve with an ice cold Coke No Sugar and enjoy!