10 People Reveal Their Fun Side
Books that definitely shouldn't be judged by their covers! Brought to you by Captain Morgan.
1.

Mint Newsham, Christina Dixon, Norna Yau, and Verouska Ferrario (aka Gnome Criminal, Brat Worst, Horny Norny, and Chili Power) – Roller Derby Skaters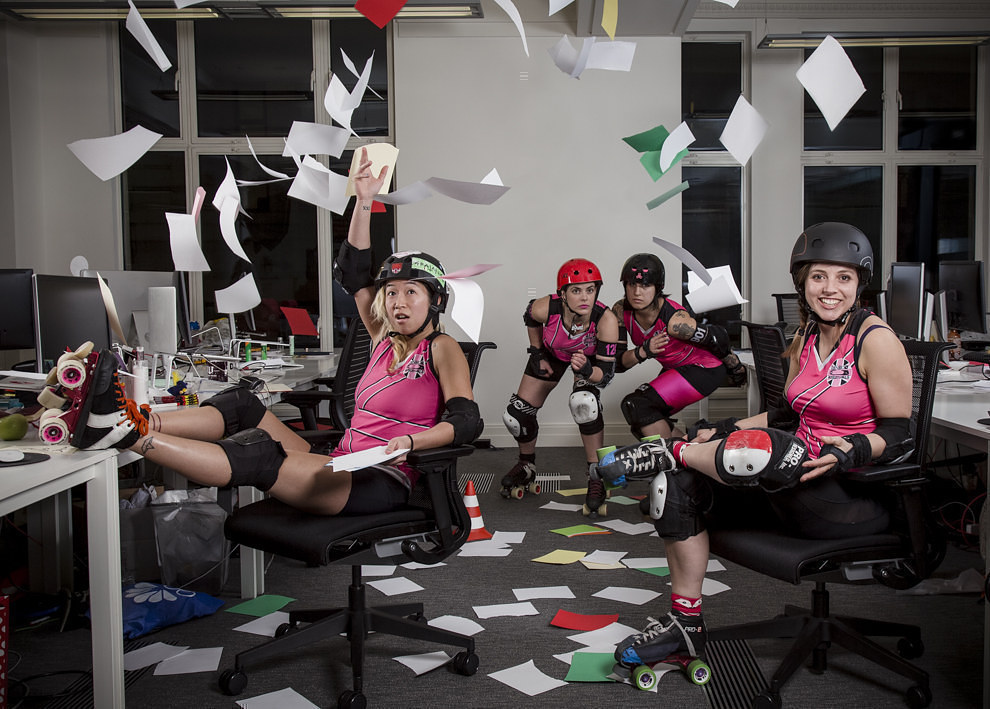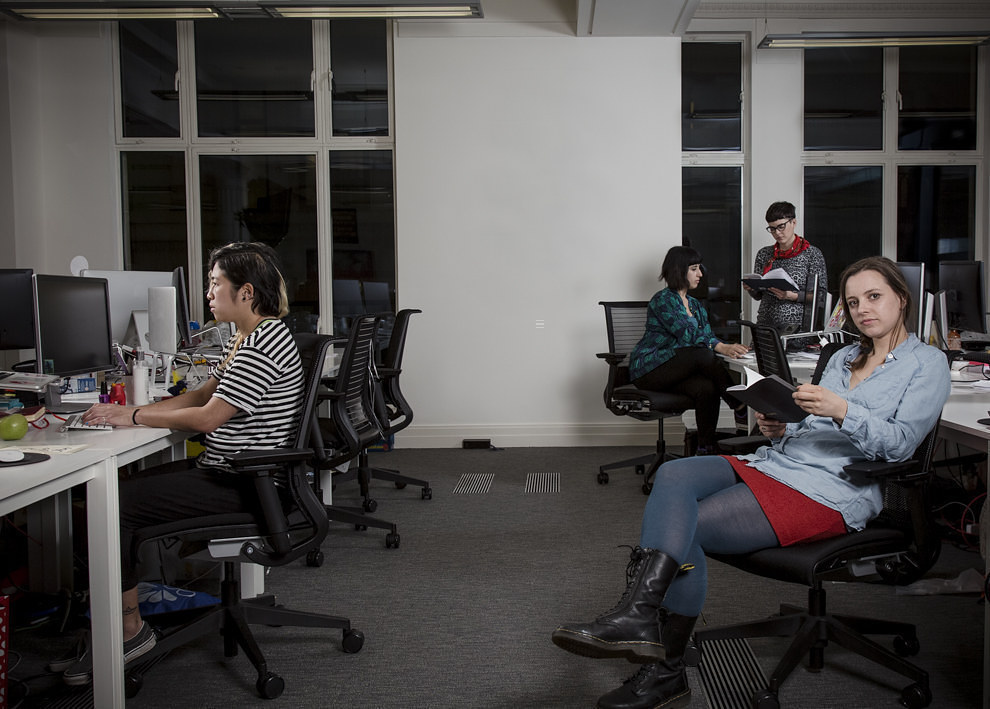 Mint, Chris, Norna, and Verouska are your regular, mild-mannered, city-dwelling folk by day, but by night, they're the London Rollergirls, stars of an all-female, skater-owned-and-run roller derby league.
Brat: "It opens your mind because most people stereotype; they think roller derby girls wear fishnets. Then you get there, and you just find this incredibly diverse and inclusive community – very accepting of gender and sexuality and everything."
2.

Nicolas Nebout – Embassy Administrator/Orchestra Conductor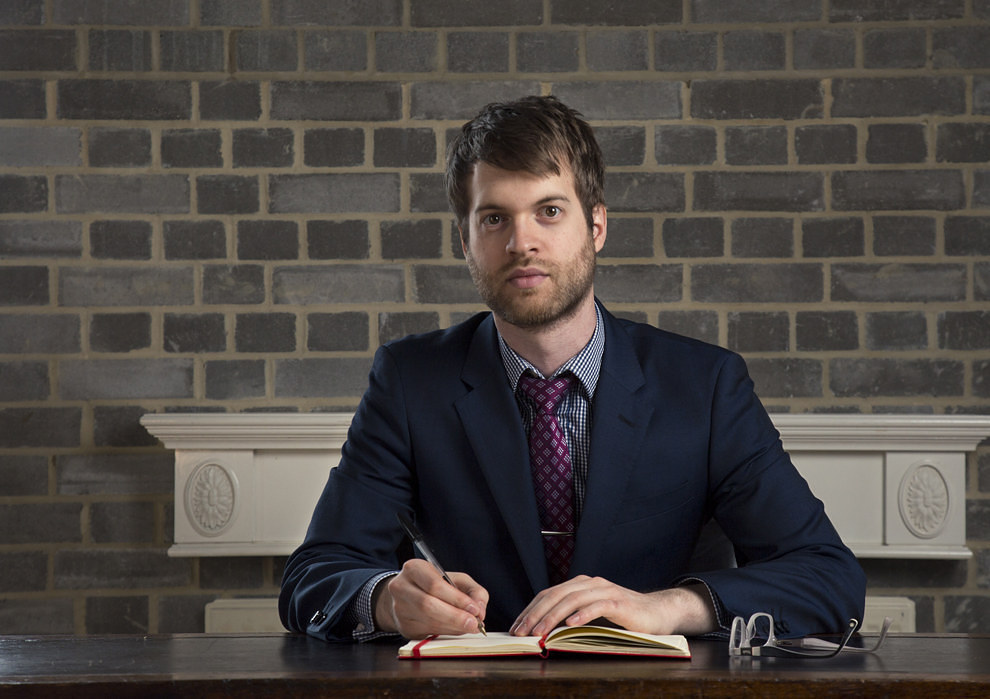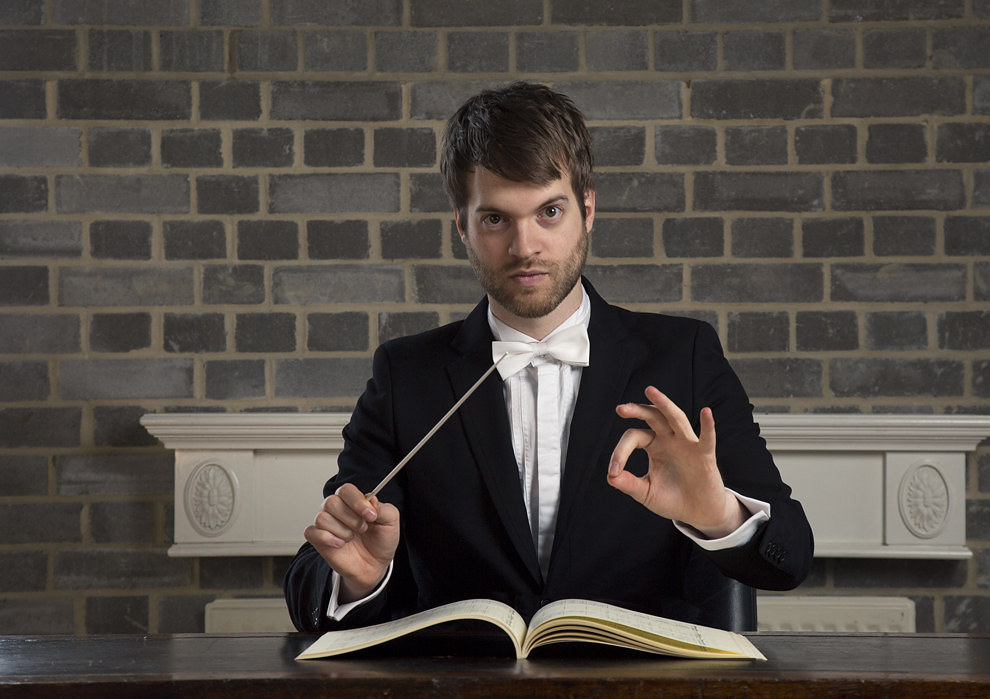 When he's not at the embassy, Nicolas indulges in a different kind of diplomacy: seeking to help reinvent classical music for a new generation. You can find out more about his craft at ClassicalDiary.com.
Nicolas: "I'm quite a shy person in real life, but when I'm in front of the orchestra, I'm a different person. When you see the musicians are putting their heart and soul into the performance, and the audience responding to that, there's no greater happiness."
3.

Peter Bakare – Illustrator/Team GB Volleyballer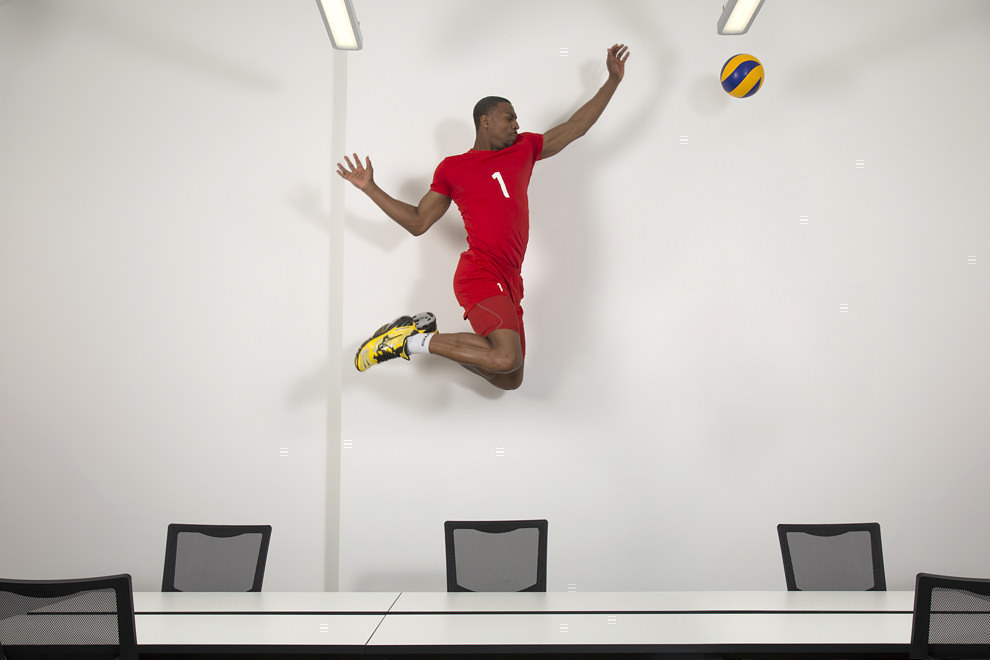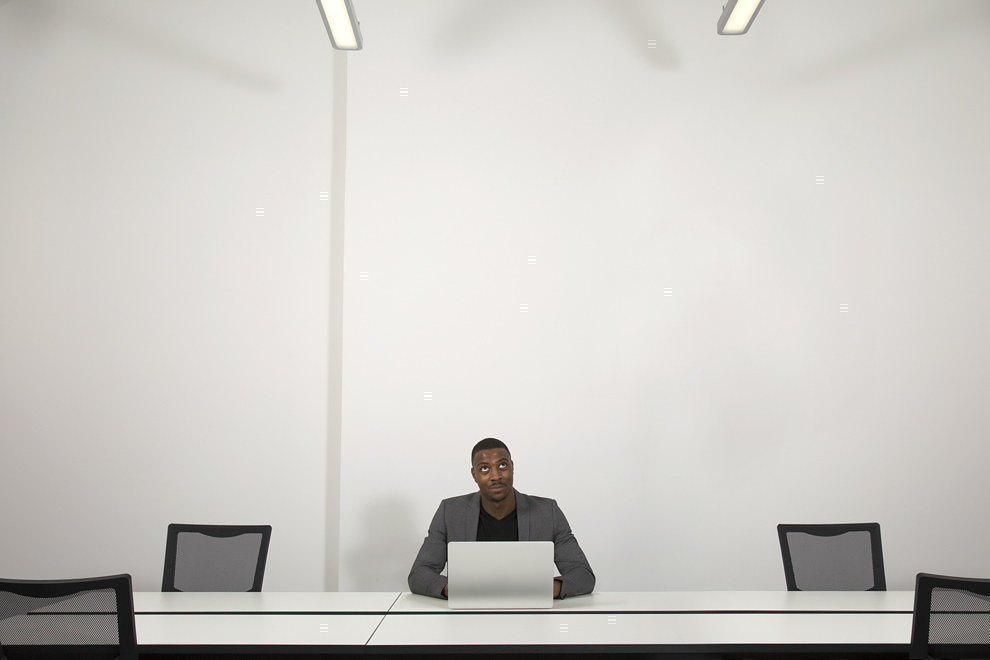 Team GB athlete Peter is a man of many talents – when he's not on the court, he freelances as a digital creative marketer and also co-founded the healthy schools programme Just Ace It.
Peter: "It's a hybrid of skill. You've got guys at 6'10" getting as low as the floor and guys that are 5'6" touching the ceiling. You can never judge a person just by looking at them, and I enjoy that challenge and surprise."
4.

Pam Hughes – Bar Manager/Karate Black Belt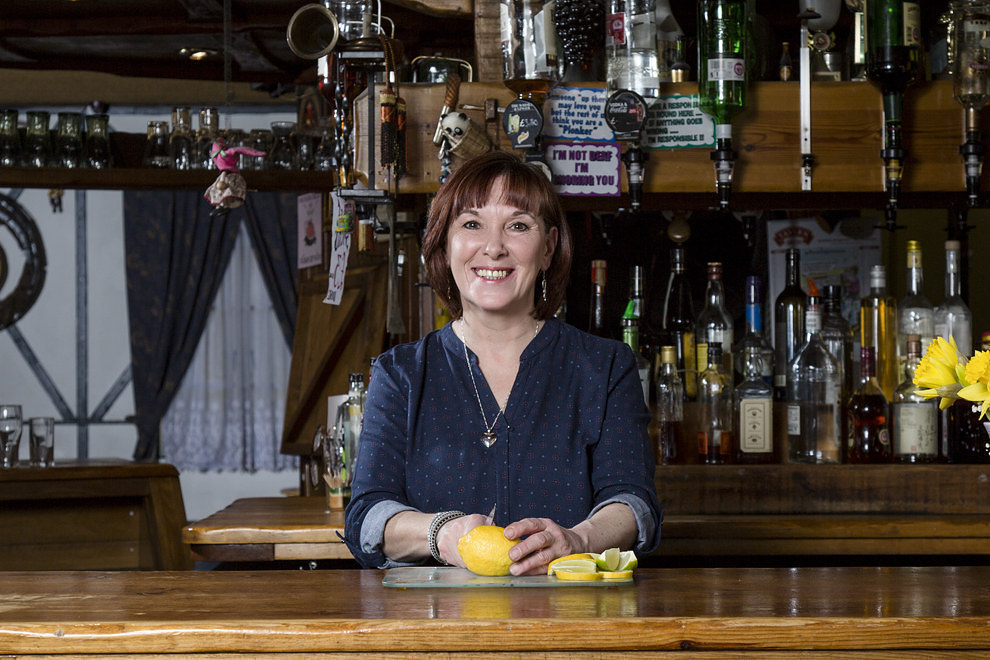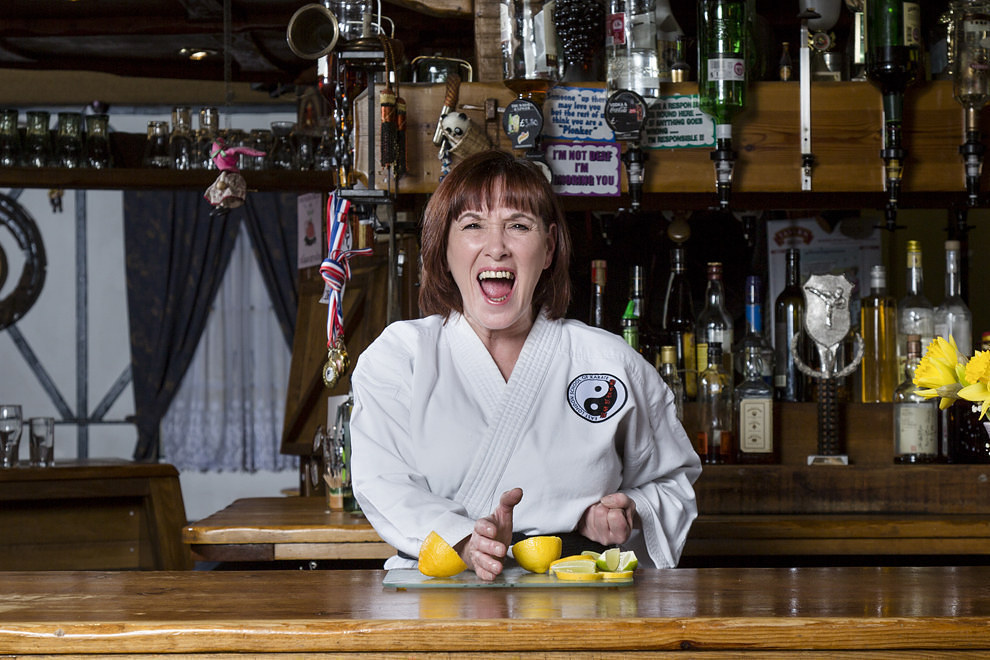 When she isn't pulling pints, you can find Sensei Pam at the East London Karate Dojo where she teaches as 3rd Dan Black Belt.
Pam: "I gave it a go because my kids tried it. That was 25 years ago. It's just a way of life now… Keeps me off the streets at least!"
5.

Shelley Harris – Mum/High Wycombe Superhero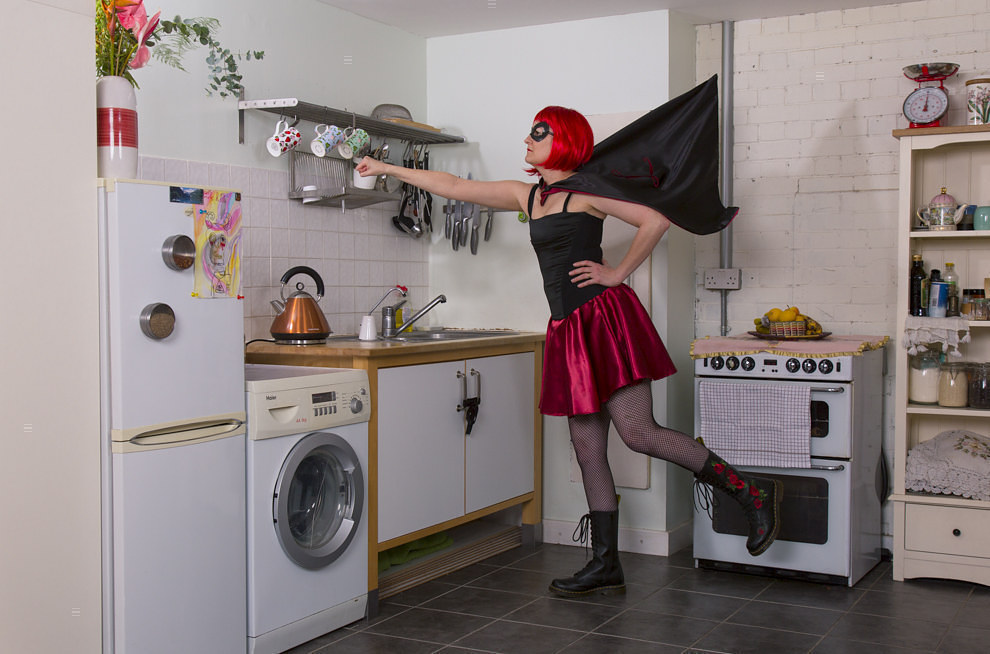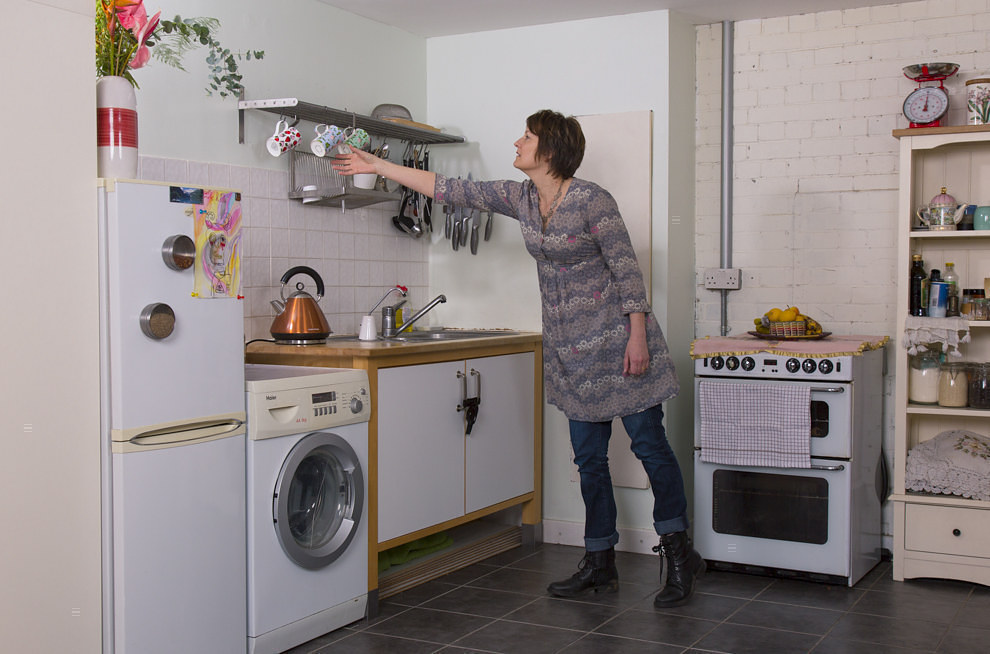 Shelley's been in the superhero business a few years now. And you can read the book where it all started, Vigilante, recently released in paperback.
Shelley: "It's one way of dealing with a midlife crisis, I guess. You put on a cape, and you go out there and be a superhero! As soon as you put that mask on, all the fear and apprehension just disappears. You become someone else. And it's liberating!"
6.

Jema Hewitt (aka Miss Emilly Ladybird) – TV & Film Costumer/Steampunker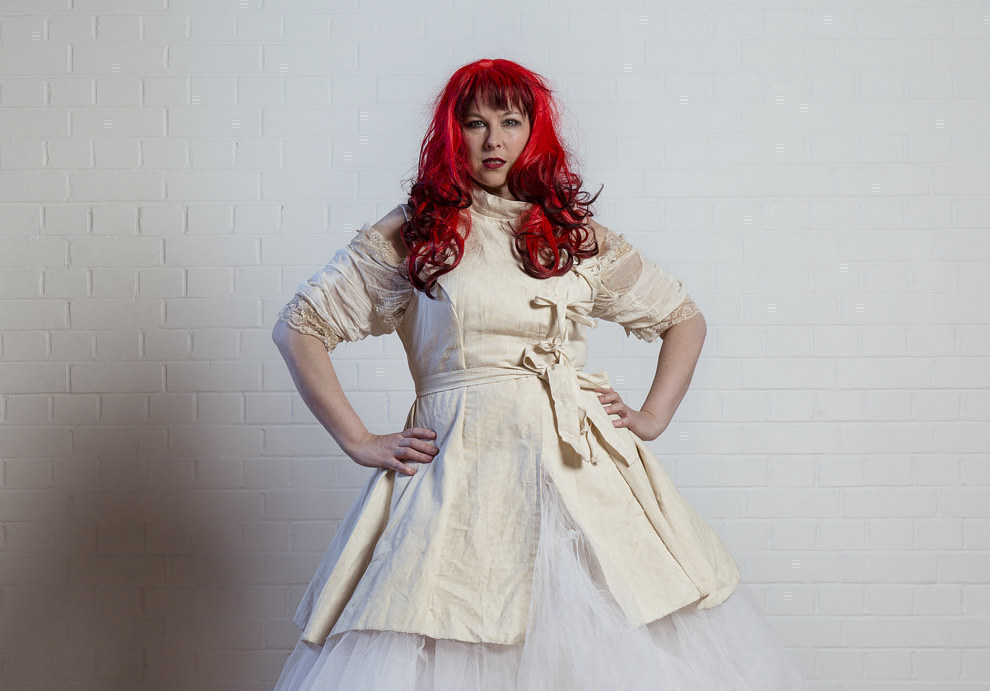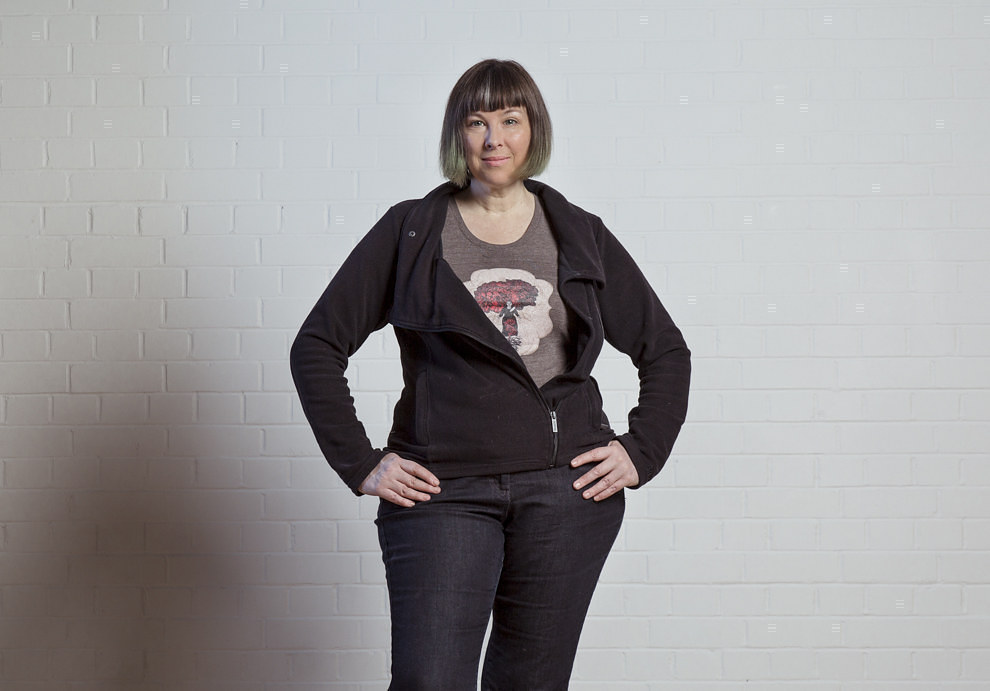 Jema Hewitt makes all kinds of wonderful things on her Patreon page, and you can track Emilly's adventures on her blog.
Jema: "Miss Ladybird has far more excitement than I do. She's always off at these wild parties, drinking fancy cocktails. I wish I had as much fun as she seems to be having!"
7.

Jacob Lawrence – Coffeeshop Owner/Fire Spinner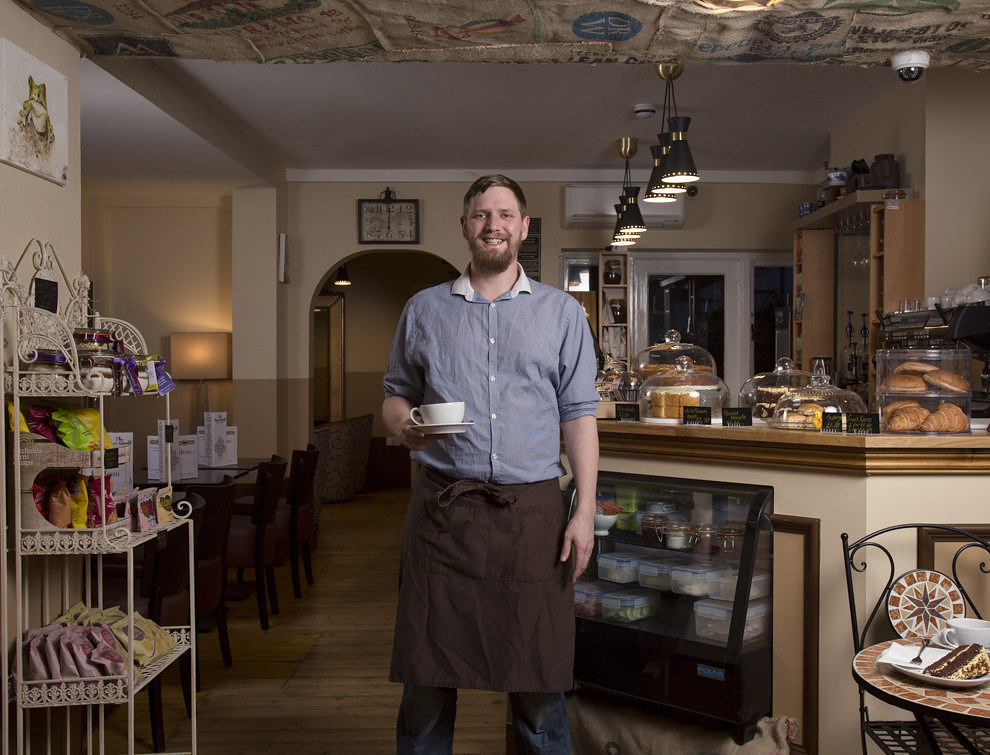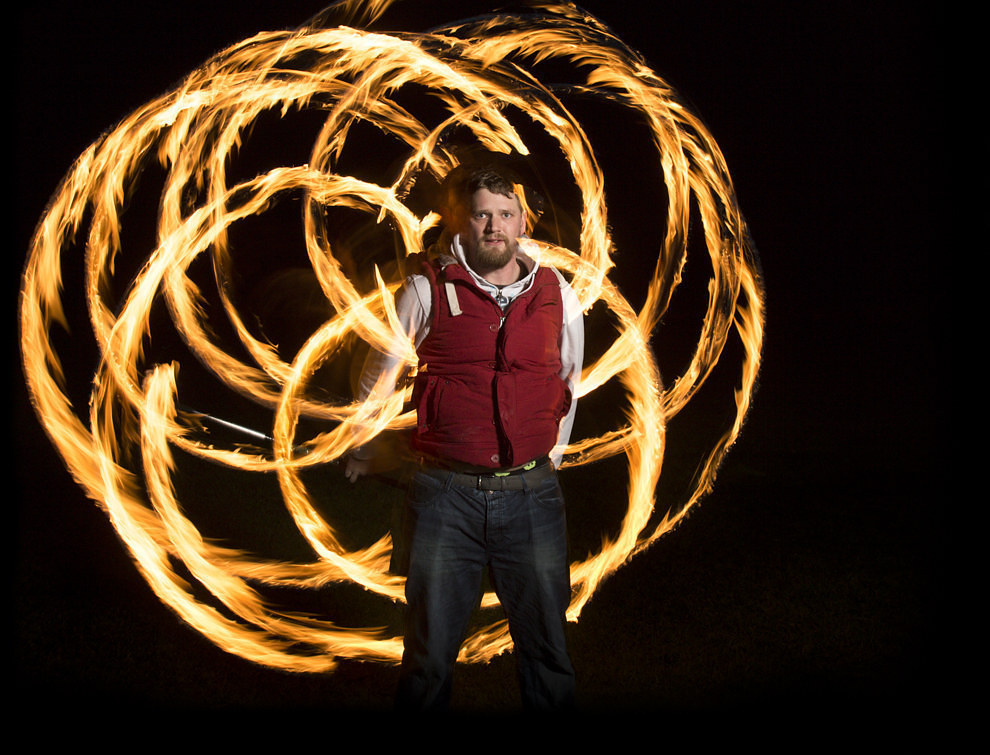 When he's not down on the beach having fun, you can find Jacob at The New World Coffee Shop in Frinton on Sea.

Jacob: "It's unexpectedly relaxing. You wouldn't think that as it seems so frantic, and, you know, it's literally playing with fire. But in the moment when you're hearing the flames rush past, it's really calming."
8.

Dwight Rouse – Restaurant Waiter/American Football Player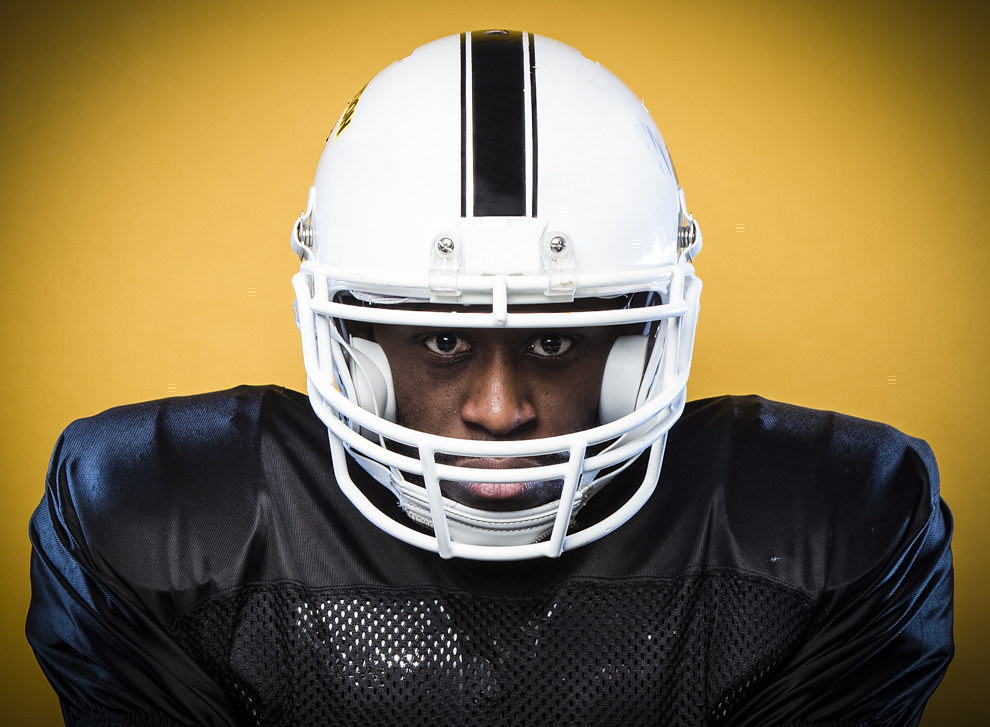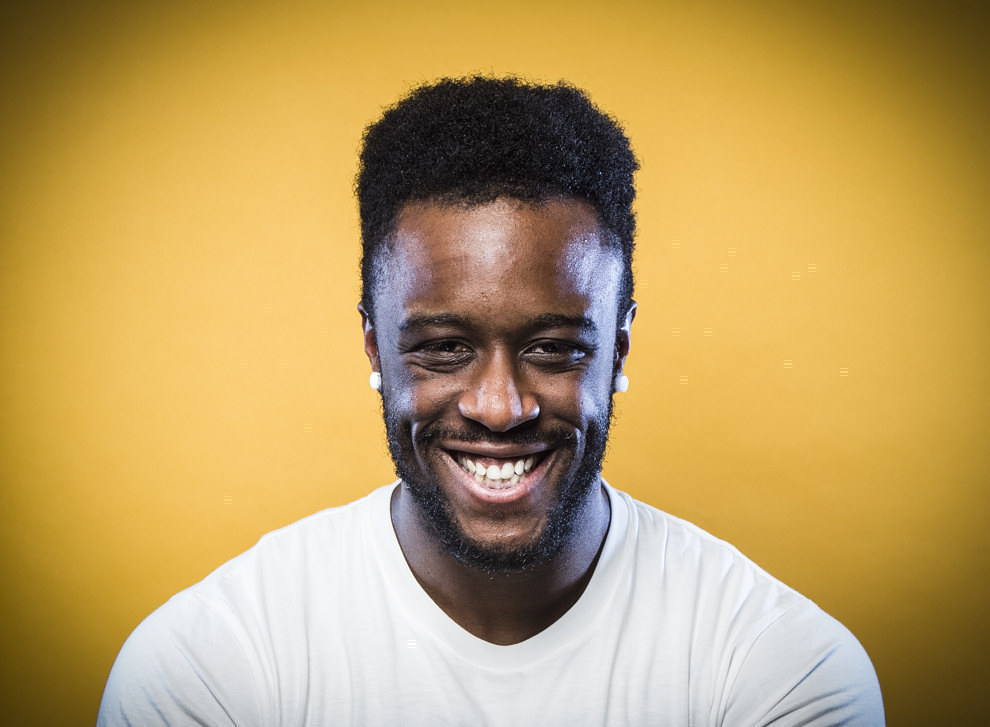 Dwight pulls double duty both on and off the field, playing both cornerback and running back in the UK league.
Dwight: "I love the intensity. There's so much physicality and aggression, but there's no anger. Because once you step onto the field, you have to be in total control. No margin for mistakes. Just the way in which the team comes together on game day… You really feel part of something. There's nothing like it."
9.

Kheski Granger – Support Worker/Burlesque Performer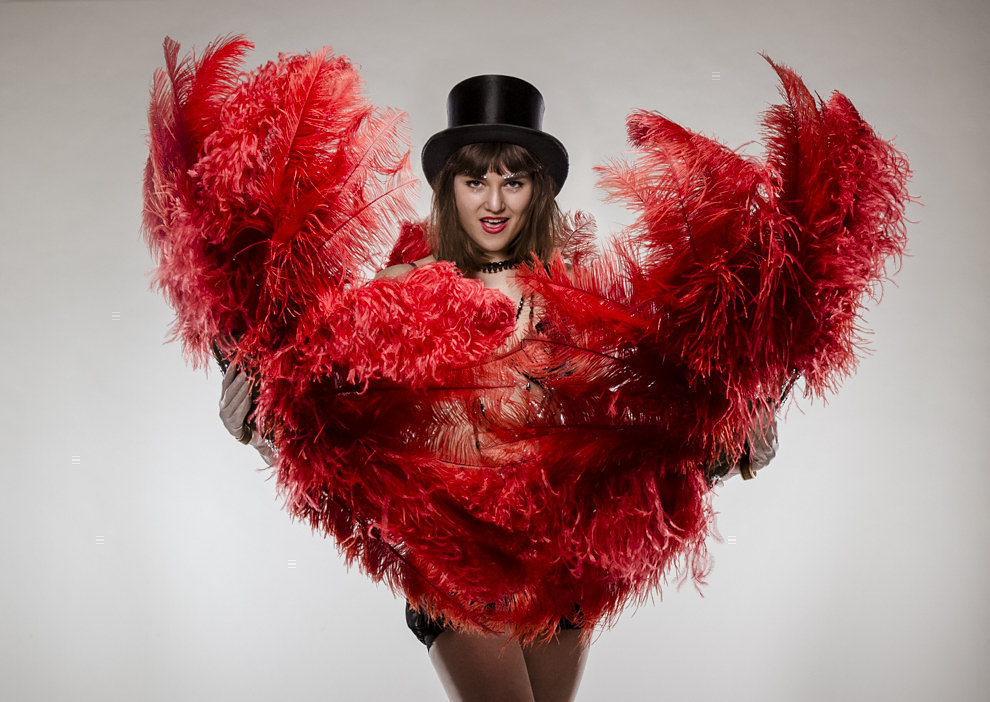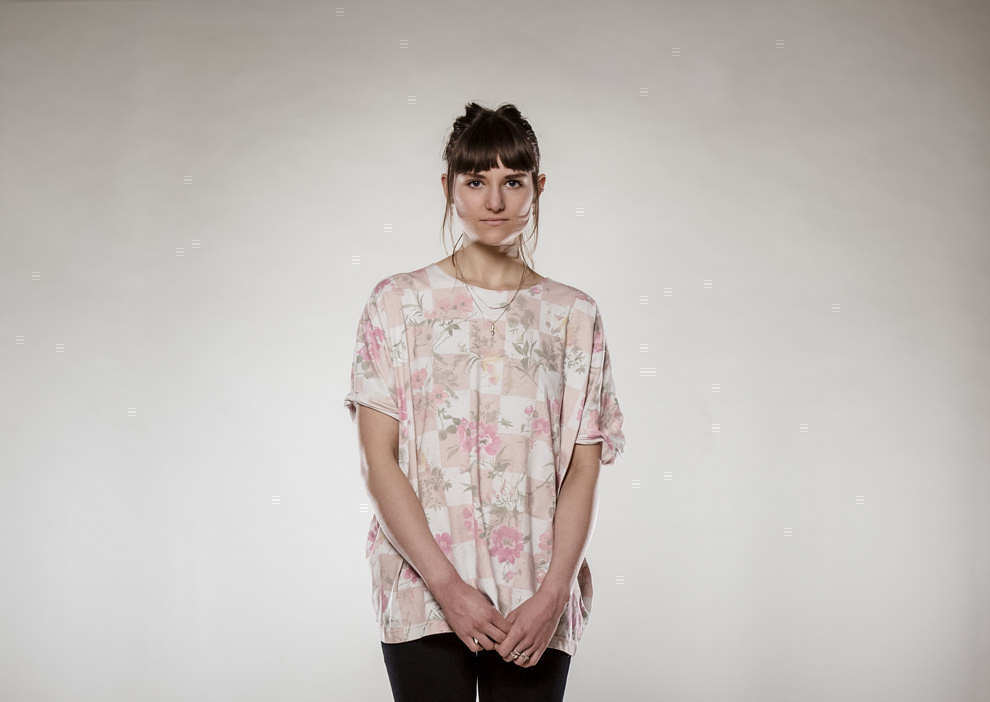 You can see more of Kheski (literally) and the Brighton Burlesque scene over on her Facebook page.
Kheski: "I think it always starts off quite terrifying, but the moment the audience starts engaging, I just love it. It's so empowering. I'd definitely recommend it."
10.

Will Power: Social Worker/Live-Action Role-Player (LARPer)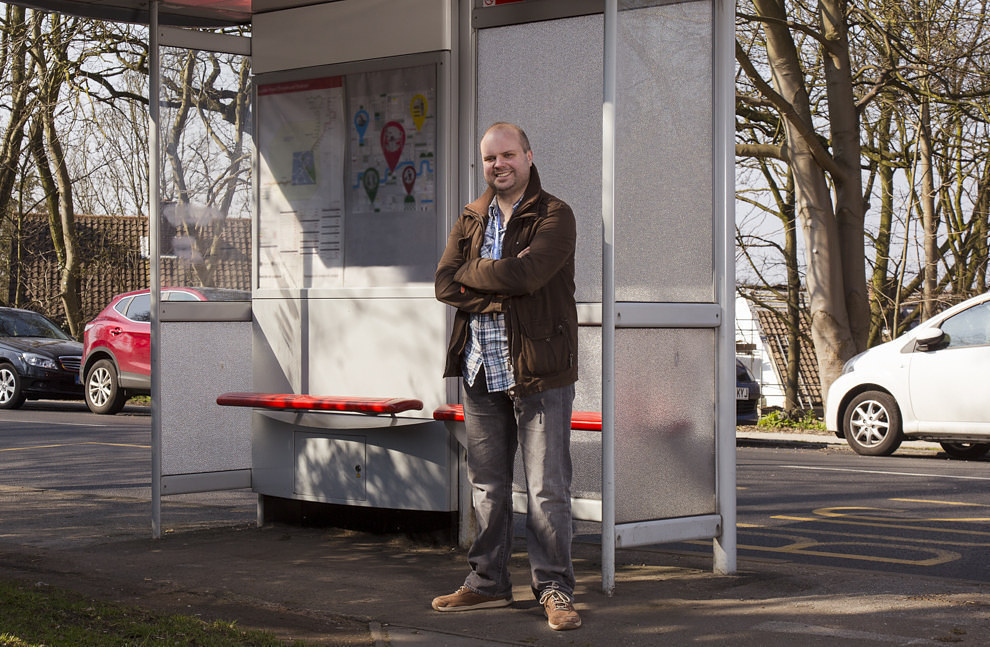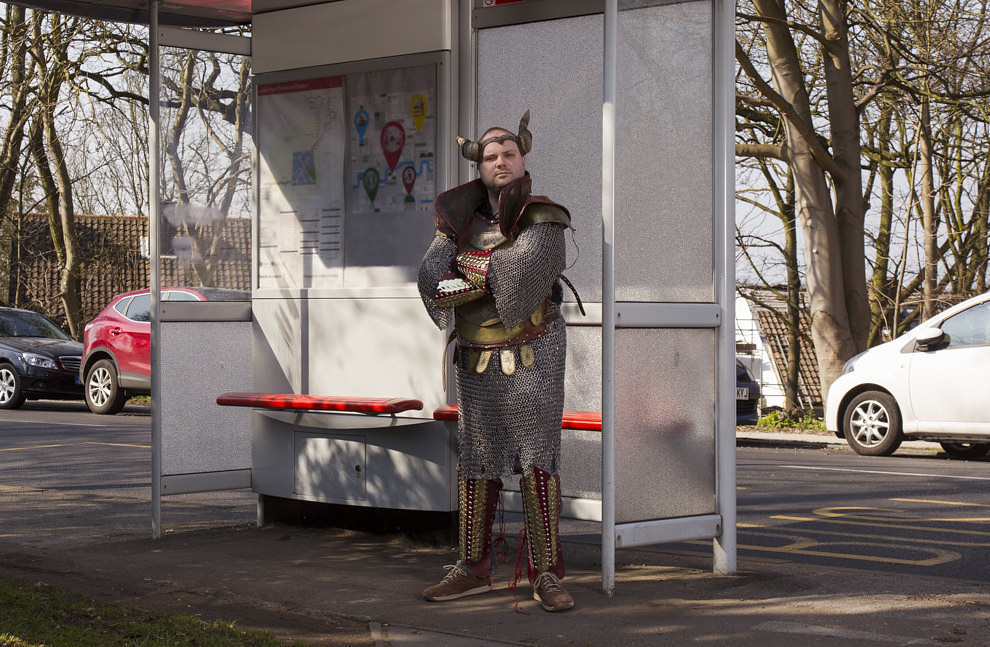 Will plays with the Labyrinthe LARP club, with games staged in the dark caverns of the Chislehurst Chalk Caves in Kent.
Will: "It started when I was about 10 or 11. The idea of whacking each other with sticks sounded great, and it just expanded from there. Today, my role's more as an organiser and leader, and I've generally found it to be hugely beneficial for the young people that play. It gives them a real confidence and a freedom to be themselves."
Top Posts From Captain Morgan