1.
Sensation- Amsterdam, Netherlands
Formerly known as Sensation White, Sensation originated in the Netherlands and was hosted in Amsterdam exclusively for 5 years. In 2013, not only did study abroad students get to attend the all-white festival in Belgium, but it took place less than 24 hours after Barcelona's Abroadfest. Sensation occurs every year all around the world, from the U.S and Canada to Belgium, Czech, and Dubai. The indoor electronic dance festival features artists like Martin Garrix and Dimitri Vegas & Like Mike. Sensation now has two editions: "Sensation Black" and "Sensation White". Sensation "Black" focuses more on darker, hardcore music, while "White" focuses on trance and house music. It's a win-win.
2.
Abroadfest- Barcelona, Spain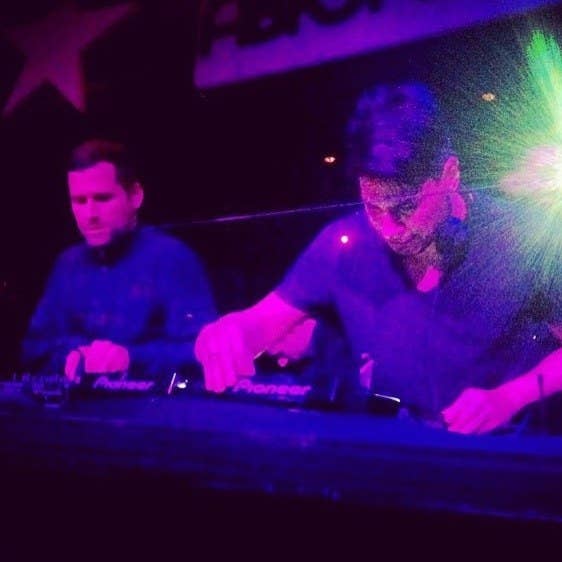 3.
Mysteryland- Haarlemmereer, Netherlands
Mysterland sets up camp on grounds all over the world. If you are looking for an unforgettable experience, make sure you get to Mysterland next semester. The festival is also known as "Festival Soul" because it is organized based on a strong philosophy. It is structured in a sustainable way and welcomes a wide variety of artists and creative agencies to help each other evolve further.
4.
Las Fallas de Valencia- Valencia, Spain
Every year, Las Fallas festival takes place from March 15 - 19th. Think fireworks, parades, music, and other fun activities every day of the week. On every street corner you'll run into giant colorful papier-mâché figures that will scare the sh*t out of you. On the last night of Las Fallas, El Nit de Foc, every papier-mâché figure gets burned to the ground, literally meaning "The Night of Fire". Accommodation during Las Fallas can be expensive so make sure to book your stay early. Las Fallas is a 24/7 party so don't plan on getting too much sleep. But hey -- you can sleep when you're dead.
5.
Melt!- Grafenhainichem, Germany
Melt! occurs in one of the most unique even locations in the world, a spaced-out campsite. With over-the-top scenery and lighting, the 3-day festival seems to soar through your ears, mind, and memory too fast. The main stages rock out from 3pm- 7am so prepare for minimum sleep and a lot of caffeine and water. The festival also features a "Sleepless Floor" that is open non-stop until Monday morning. With over 40 artists performing and unbelievable lights, flames and rides, this is not an event to be missed. Take note --Melt! won Best Medium-Sized Festival 2013 at the European Festival Awards.
6.
Mutek Music Festival- Barcelona, Spain
The "MU" in MUTEK refers to the theory of "mutation". If that doesn't intrigue you, then be prepared for a digitally creative experience. This festival is different in which it is a non-profit organization dedicated to the expansion of digital creativity in music and audio-visual art. Mutek welcomes both renowned artists as well as up-and-coming talent. Prepare yourself for an adventure.
7.
Ultra Music Festival- Ibiza, Spain
Everyone knows Ultra Music Festival --now picture it on the biggest party island in the world. There is no better nor comparable experience to partying on the beaches of Ibiza. With an incredible line-up, beautiful weather and great looking people, you might just lose mind in Ibiza. In short, Ultra + Ibiza = close enough to heaven.
8.
Sónar Festival Reykjavik- Reykajavik, Iceland
Held in the concert house, Harpa, the prestige sounds and audiovisual creation coming from inside the venue will have a vast contrast against the dark, cold Icelandic winter occurring outside. Originated in Barcelona, Sónar Reykjavik is an experiment in how music can reach those who truly seek it. Seeing that it is not always the largest stage and the biggest crowd that matters, but more importantly about the memories that form for everyone involved.
9.
Distortion - Copenhagen, Denmark

10.
Lollapalooza- Santiago, Chile
Unlike many of the other festivals, Lollapalooza features alternative rock, heavy metal, and hip hop music as well as house music. If you've worn out your electronic dance music fix than this is the event for you. Lollapalooza Chile has featured a range of artists from Kanye West and Fatboy Slim to Sublime and Arctic Monkeys. If you plan to attend, make sure to make your rounds and engage yourself in Chilean artists, rather than spend the entire time listening to Kanye preach.
Make sure to check out Study Abroad Apartments to find a clean, affordable, great place to stay during your European adventures!