1.
When Phoebe challenged Ross' beliefs
2.
That time Ross thought he could play rugby and Rachel set him straight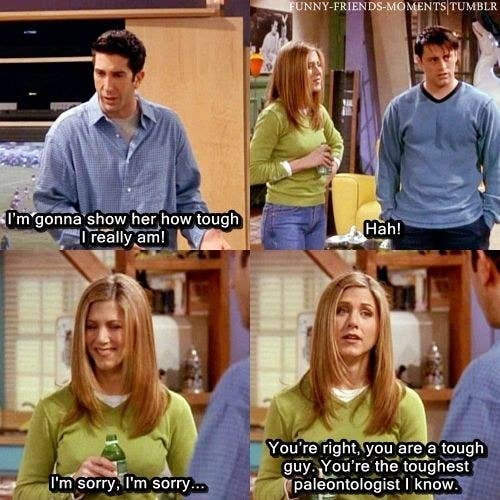 3.
When Jack Geller kept Ross honest
4.
When Rachel put Ross in his place...for the millionth time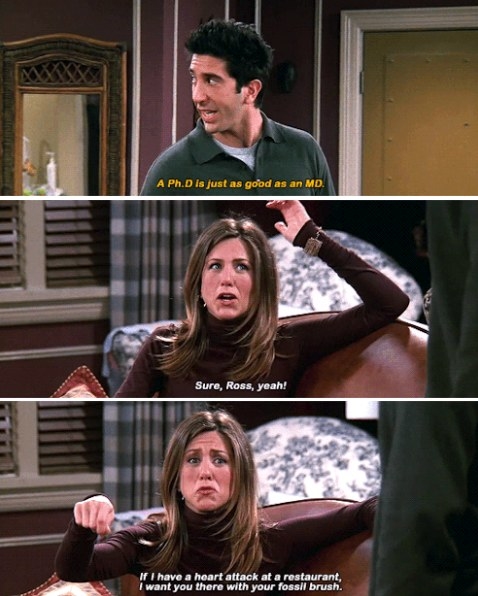 5.
Judy Geller endlessly throwing shade at Monica
6.
When Chandler said what we were all thinking
7.
Joey imitating Chandler
9.
When Phoebe shut Ross down once and for all on his divorces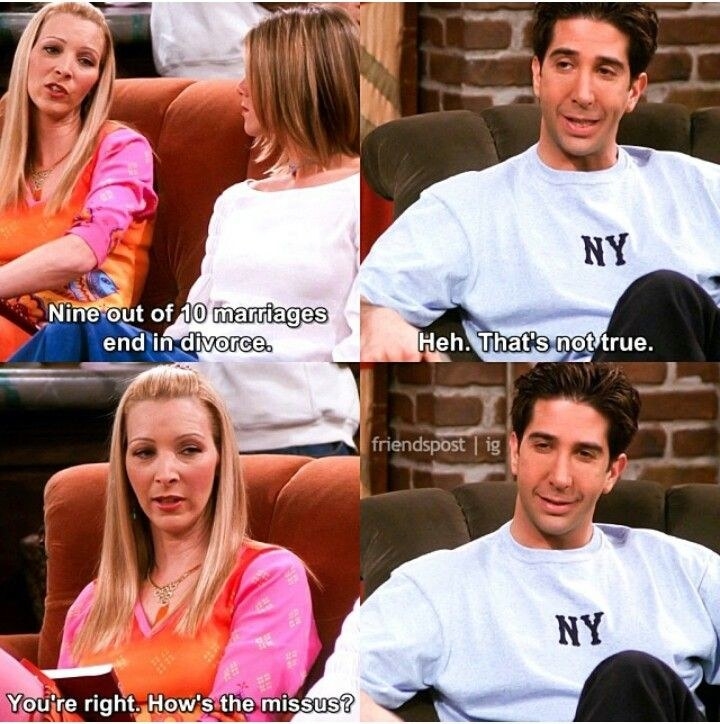 10.
Finally, when Chandler was *truly* worried about Ross' sandwich