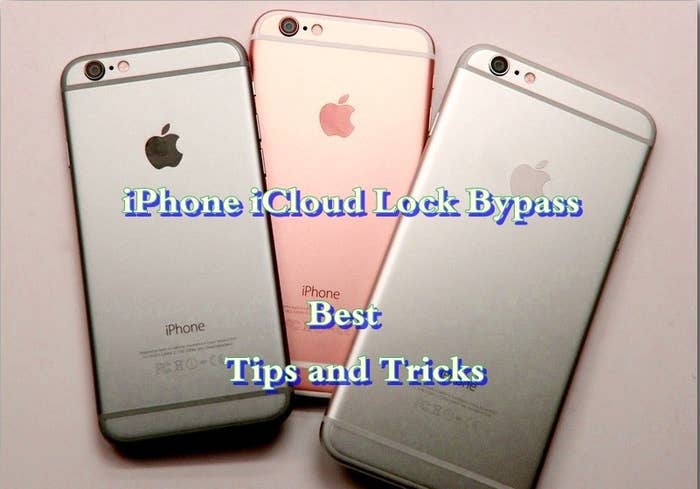 iCloud Activation
If you've ever been unfortunate enough to lose an iPhone or iPad? If you have, you know how much of an awful experience it can be.
It's not just the fact that these devices are not cheap. What makes it worse is the fact that a lost device may also have a lot of personal information on it.
Stuff that you don't want others to see. Imagine if you ever found an iPad or iPhone, and wanted to return it to its rightful owner the only way you could discover the information to do so, would be to bypass activation lock.
If you have found any lost iPhone, You can by-pass activation lock and get the email or any contact details of the owner and you can return it ( you must not steal ). It only works for iPhone updated from 8.2 to latest.
Different from many other tutorials, SCAM softwares (They maybe virus, trojan, backdoor which can hurt your computer and data). This tutorial will bypass iCloud activation lock which just help you to bypass. The TRICK is available for new version of iOS and your iPhone / iPad maybe unlocked.
This tutorial will permanently remove the iCloud lock ios9 account from your iPhone / iPad. After the iCloud account is removed, you will immediately be able to activate the iPhone, and associate it with your own iCloud account.
Factory Unlock iPhone
All iPhones, from the day they were launched have been using firmware to run on. There are restrictions imposed by Apple which make the iPhone difficult to navigate and restricts its multitasking abilities. But changes can be made to any iPhone model to improve its functions, download inaccessible software and make it flawless. All this can be achieved by the process of unlocking the iPhone. By hacking the iPhone you can free it from the stops imposed by Apple and get access to installer and other programs that are not available in the App Store.
What is Sim Unlock?
Having bought a high end phone like HTC or iPhone, how many of you have felt frustrated from the fact that your pricey mobile is locked in to one network service provider? Forget high end, every mobile in most countries is locked to the service provider who has sold it to you. Why? Because, the manufacturers are selling these phones at a heavy discount to entice buyers and try to recover some part of the costs by locking you to your service provider either indefinitely or for a 1 or 2 year contract period.
Why to SIM Unlock?
Wouldn't it be wonderful to be able to select your own network and use your mobile with any compatible Sim Card? Many of you might be surprised to know that that is very much possible. There is something called factory unlock iPhone. What you do is SIM unlock your mobile phone to make it compatible with other service networks to take advantage of great deals, better tariff plans and cheaper roaming facilities. Besides, a 'SIM Unlock'ed mobile will have a higher resale value too!