Miley and the Liily drummer first sparked dating rumors in November 2021, when they were seen holding hands and getting close at the Gucci Love Parade fashion show in LA.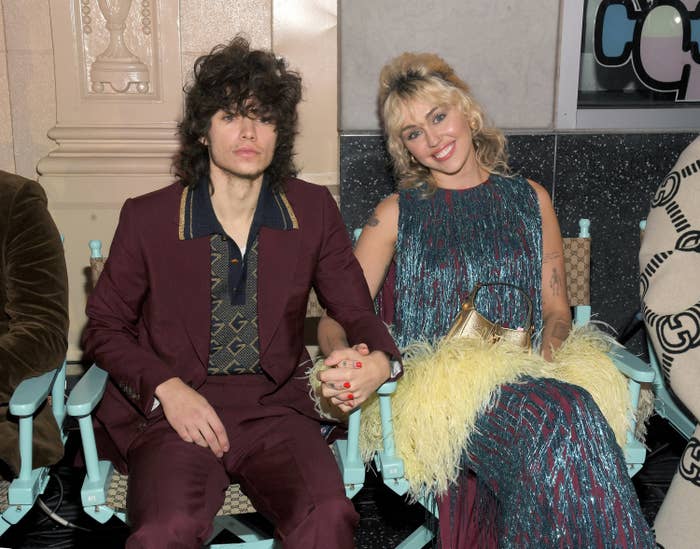 One month later, Miley hosted her Miley's New Year's Eve Party special with Maxx in attendance and they were seen dancing together backstage.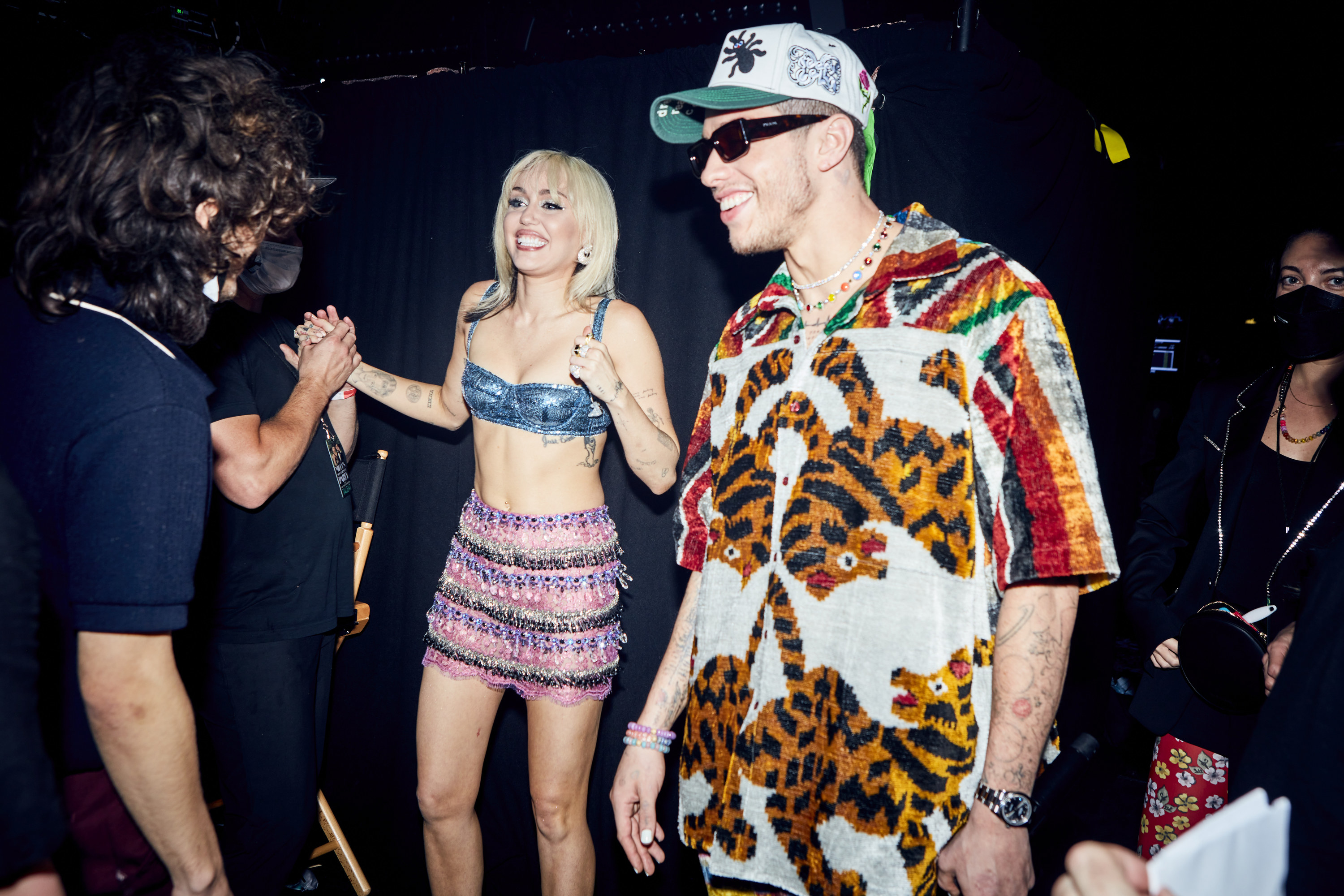 They then made waves one year later when they went red carpet official at the Versace Fall/Winter fashion show (and absolutely stunned).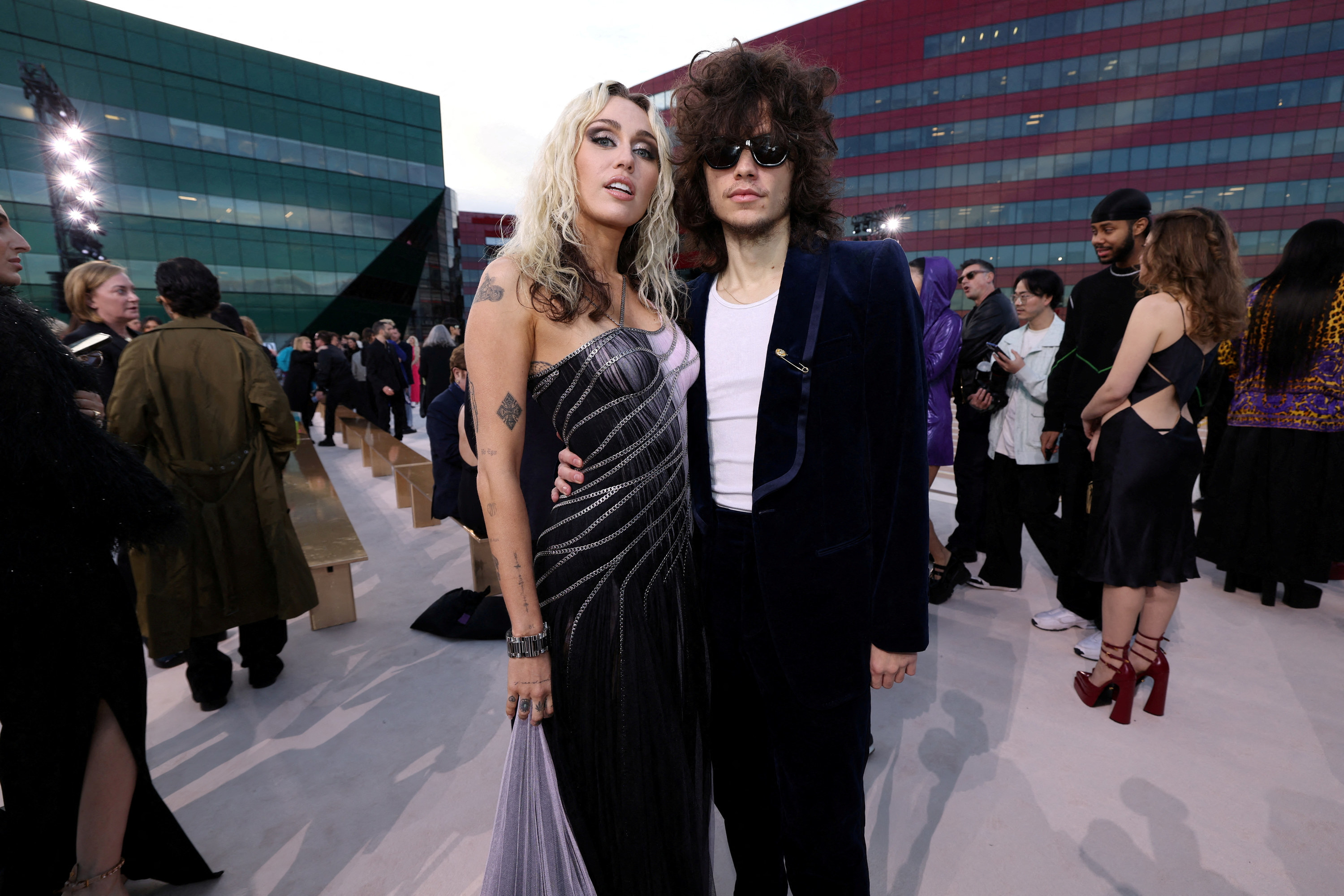 Now, an interview with British Vogue revealed that the "Flowers" singer was "put on a blind date" with Maxx, finally answering the question of how they met.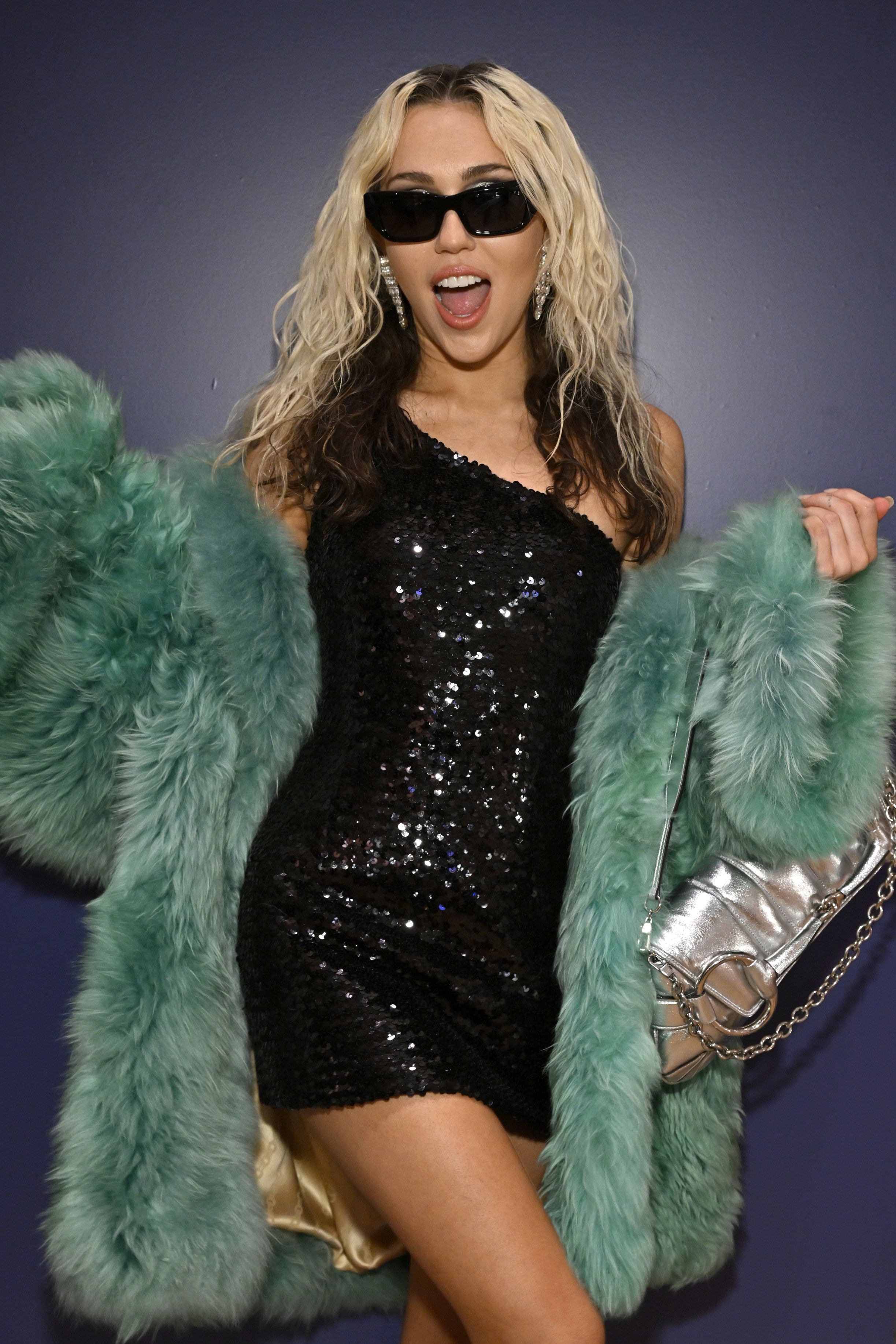 "Well, it was blind for me and not really for him," she confessed, "I thought, 'The worst that can happen is I leave.'" Safe to say she stuck around!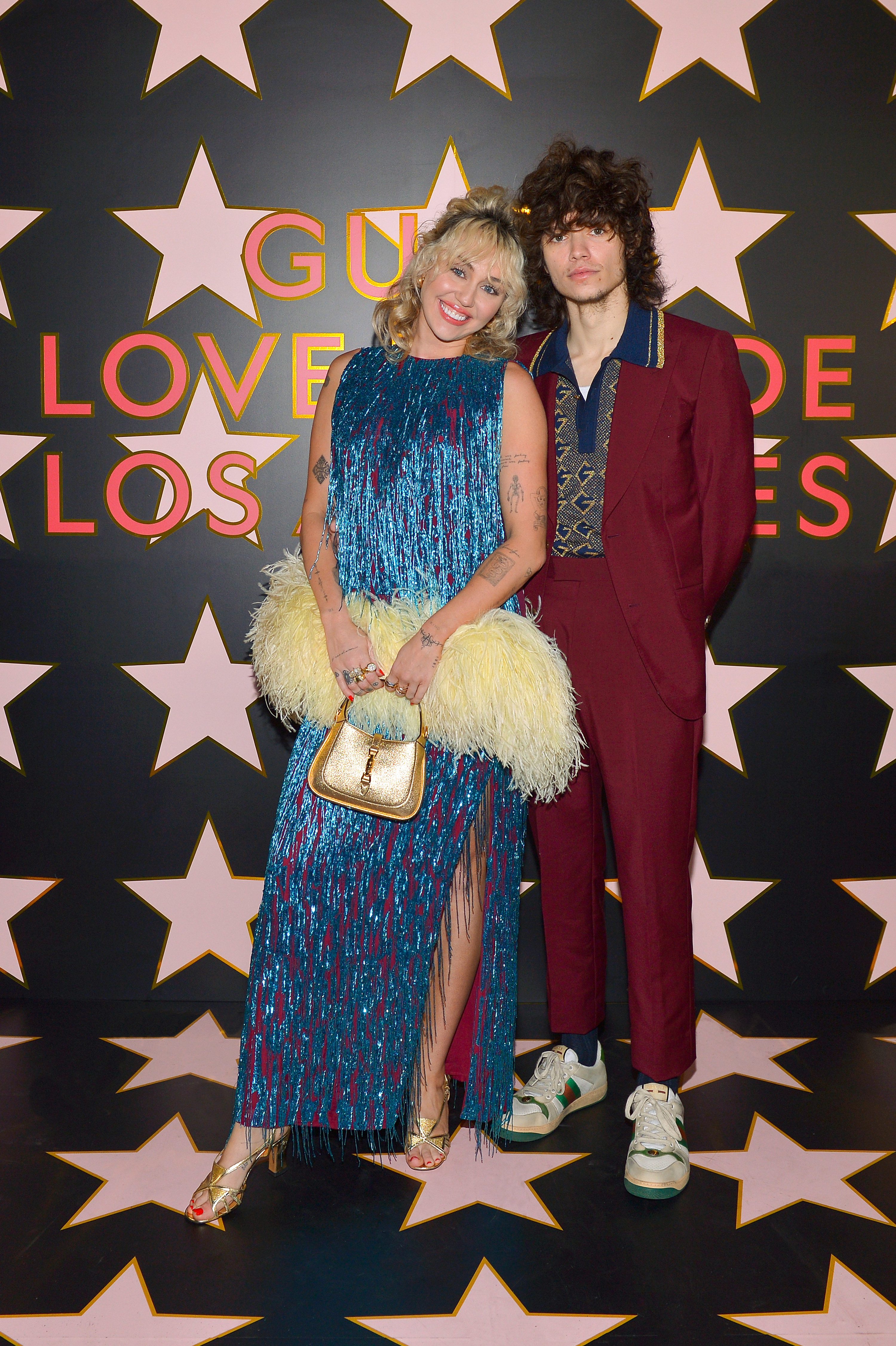 Maxx even has his own ringtone: "Tyrone" by Erykah Badu, or what she calls her "boyfriend sexy ringtone." But you probably won't see Miley out and about with her phone any time soon.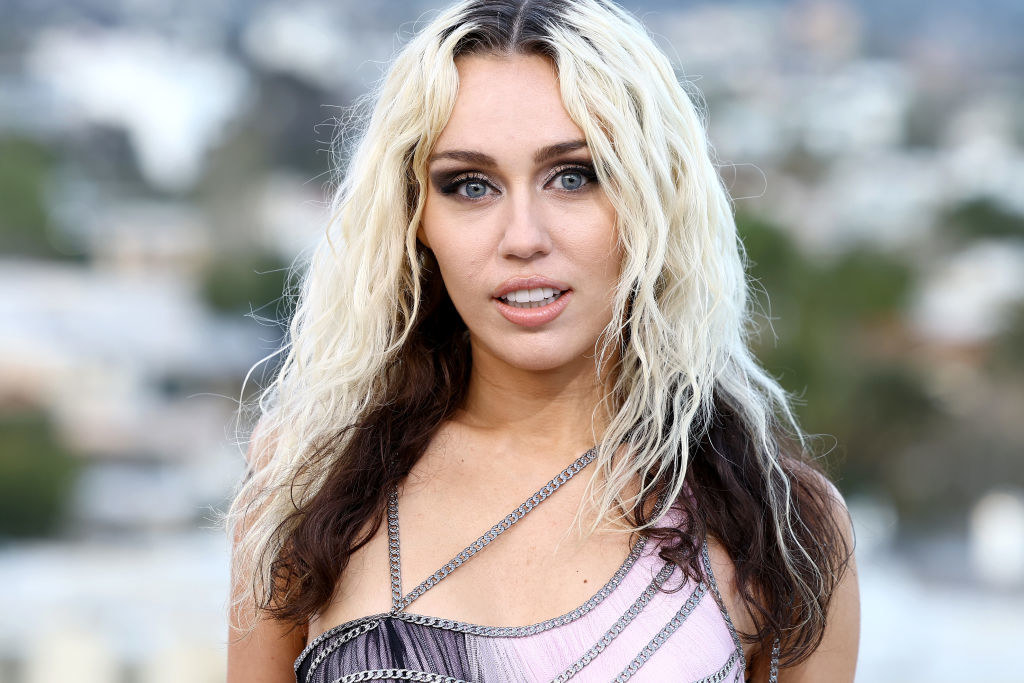 When she released her album, Endless Summer Vacation, she said she had "no way of knowing what number it would [chart at]" admitting that her "boyfriend brings his phone and I don't bring one."