"Southern Charm" Star Thomas Ravenel Is Quitting The Bravo Show Amid Rape Investigation
"I decided I've got too much to lose and informed them I'm not coming back."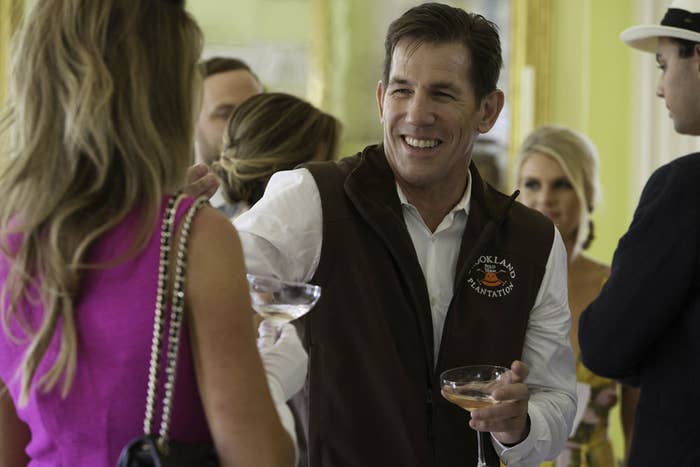 Thomas Ravenel on Tuesday announced that he is quitting Bravo's Southern Charm as police in Charleston, South Carolina, continue to investigate a rape allegation against him.
Ravenel announced his decision on his protected Twitter account, saying he had "too much to lose" and told the show's producers he wasn't coming back.
"I'm not doing the show anymore," he tweeted. "In the contract they have the right to fictionalize your story. They took advantage of me. I decided I've got too much to lose and informed them I'm not coming back."
Bravo told BuzzFeed News it had no immediate comment on Ravenel's decision and the network is deferring to police for the rape investigation.
In May, a 43-year-old woman filed a report alleging she was raped by the 56-year-old reality TV star at his Charleston home in early January 2015, according to the city's police department.
Charleston police did not immediately respond to a request for comment.
The report was filed weeks after real estate agent Ashley Perkins tweeted that her mother, Debbie Holloway Perkins, was sexually assaulted by Ravenel at his home on Dec. 25, 2015.
Ravenel's attorney did not immediately respond to BuzzFeed News' request for comment, but told People that his client's fame "has unfortunately made him a vulnerable target for such claims."
"The person this woman describes is simply not the man that I know," the attorney, Richard P. Terbrusch, told People. "My client is a loving father, successful businessman, and upright member of the community. He is appalled and hurt by these allegations — and is committed to defending his reputation in the appropriate legal forum."
Kate Aurthur contributed reporting to this story.