Washington Nationals Players Brawl In Their Own Dugout
Jonathan Papelbon grabbed Bryce Harper's throat during the eighth inning. After losing to the Philadelphia Phillies, Papelbon said they had "squashed" their differences.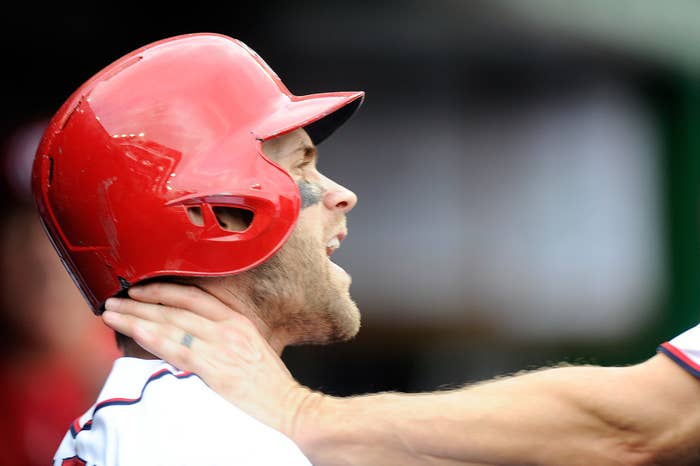 The Washington Nationals pitcher Jonathan Papelbon grabbed teammate Bryce Harper's throat in the dugout on Sunday as the team struggled against the Philadelphia Phillies.
The Nationals went on to lose to the Phillies 12-5, and after the game, Papelbon appeared calm as he talked to reporters.
"I grew up with brothers, he grew up with brothers, I view him as a brother," Papelbon said. "And sometimes in this game, there's a lot of testosterone and things spill over."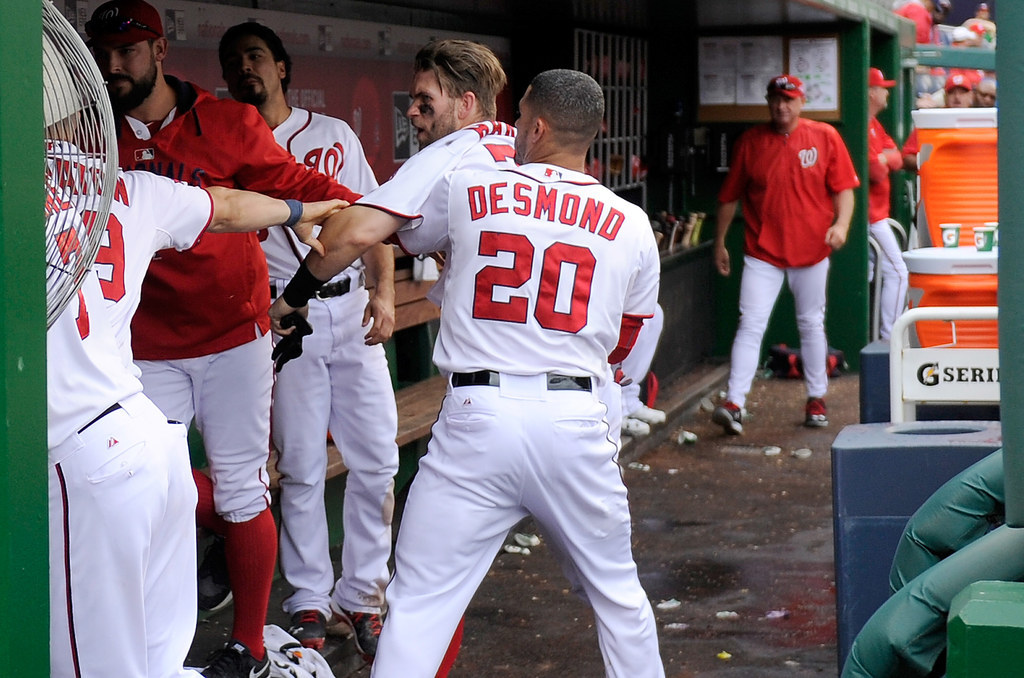 The altercation began in the eighth inning after Harper, the right fielder, was out on a fly ball. When he returned to the dugout, Papelbon grabbed his throat and shoved him into a bench before teammates pulled them apart.
At that point, the game was tied. The Nationals went on to give up eight runs in the ninth inning.