The Golden State Warriors Just Tied The Record For Most Wins In A Season
Just like the 1996 Chicago Bulls, the Warriors have now won 72 games.
The Golden State Warriors won their 72nd game of the season on Sunday, tying them with the NBA record.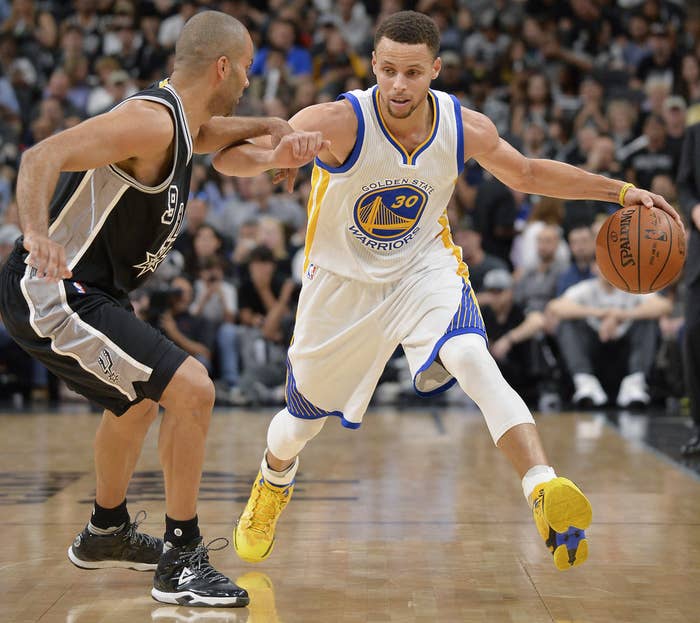 That record was set in 1996 by the Chicago Bulls, and only a handful of other teams have ever managed to win even more than 60 games in a season.
The Warriors, who beat the San Antonio Spurs 92-86 in Texas, will have a chance to go one better. They're scheduled to take on the Memphis Grizzlies on Wednesday, and a win would leave them with a record-breaking 73-9 season.
Sunday also marked the first time the Warriors beat the Spurs in San Antonio in 33 games. The Spurs had almost achieved a perfect season at home; the loss to the Warriors robbed them of a 40-game streak.
Basketball fans cheered the victory as history in the making — and potentially upstaging the Bulls' legacy.