A day after tear gas and fireworks left Ferguson, Missouri, looking like a war zone, photos and video showed a remarkably different scene Thursday.
Protesters continued to gather, calling for peace and justice for Michael Brown, the teen who was fatally shot by police on Saturday.
Johnson, who has headed the Highway Patrol division including St. Louis County since 2002, walked with protesters through Ferguson.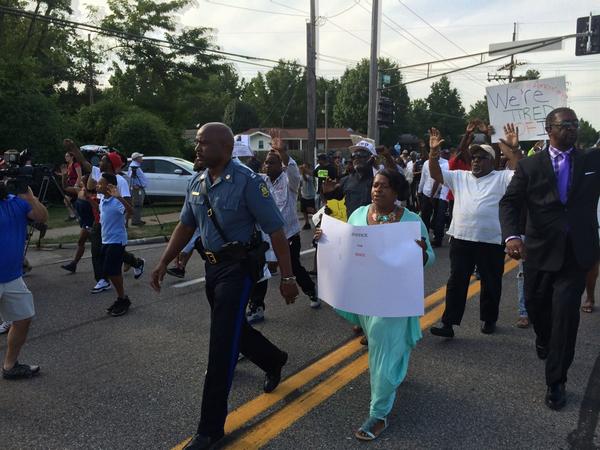 He spoke with the crowd as they advanced, and he allowed them to continue their progress.
According to the St. Louis Post-Dispatch, Johnson grew up in the area. "I understand the anger and fear that the citizens of Ferguson are feeling, and I understand and respect both of those," he told marchers and reporters on Thursday.
His East Central Missouri command is the largest in the state, including 11 counties. Johnson oversees 147 uniformed officers as well as 136 uniformed civilians and 21 civilian employees, according to the highway patrol.
The change in tone between police and protesters was dramatic, journalists reported.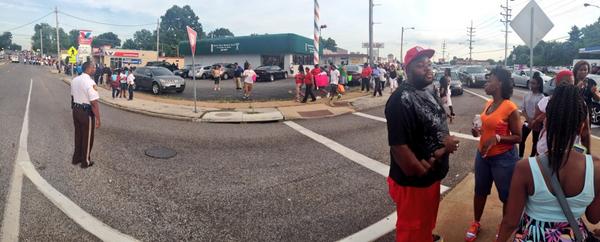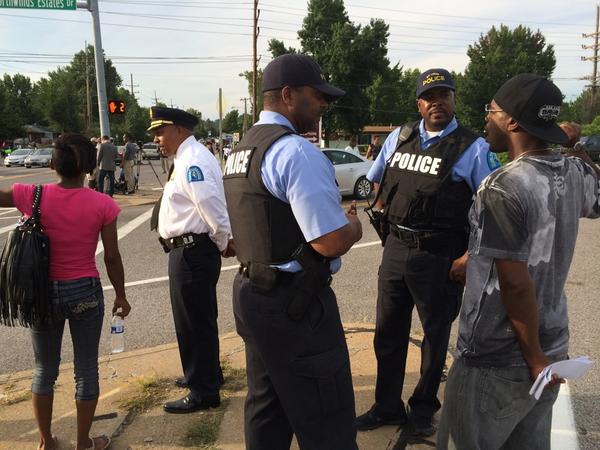 County prosecutor Bob McCulloch told a St. Louis Post-Dispatch reporter the governor's removal of county police was illegal. McCulloch is heading a local investigation into the shooting, and an FBI investigation is also underway.