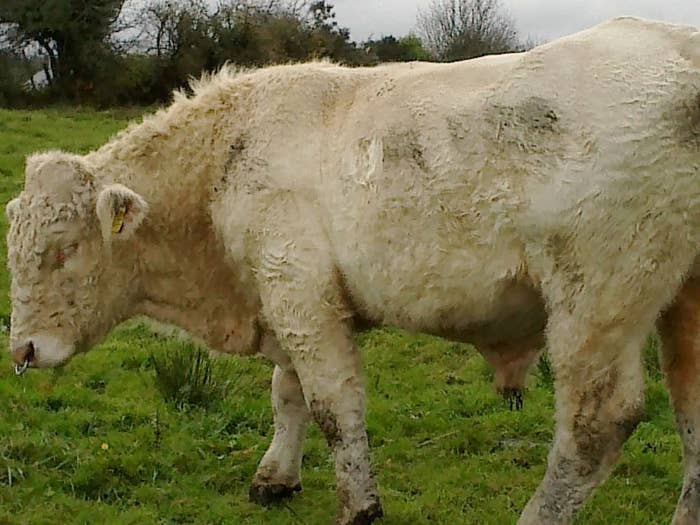 Benjy, popularly known as the gay bull, has turned his affections to females since settling in at an animal sanctuary, the BBC reported.
The bull was owned by an Irish farmer who was set to send him to be slaughtered after the bull failed to mate with any cows. Animal and gay rights groups launched a campaign to #SaveBenjy, which caught the attention of Simpsons co-creator Sam Simon.
Simon, who died in March of cancer, donated millions of dollars to charity after leaving the animated show. A longtime vegan, Simon was a supporter of PETA and also put up $7,800 (£5,000) to purchase Benjy and bring him to an animal sanctuary.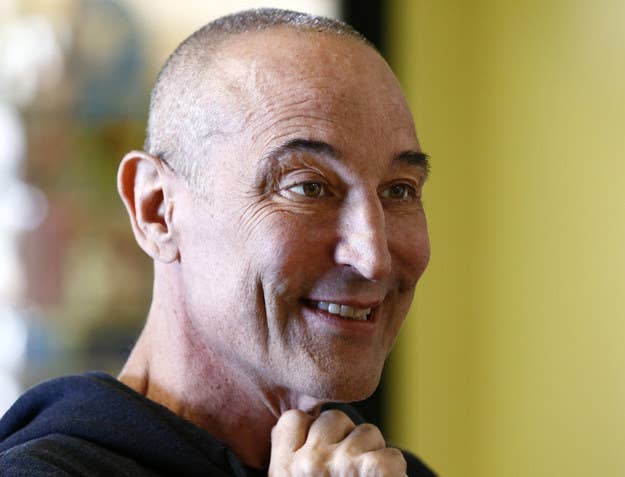 Veterinarians had determined Benjy was fertile, but they noted he was more attracted to other bulls than the opposite sex. He was taken to the Hillside Animal Sanctuary in Norfolk.
At the animal sanctuary, Benjy was castrated. But after months in his new home, the sanctuary founder said the bull has changed.
"Judging by what he was trying to do the other day with one of the cows... he isn't gay," Wendy Valentine told the BBC.
News of Benjy's sexuality spectrum soon reverberated across the world's media.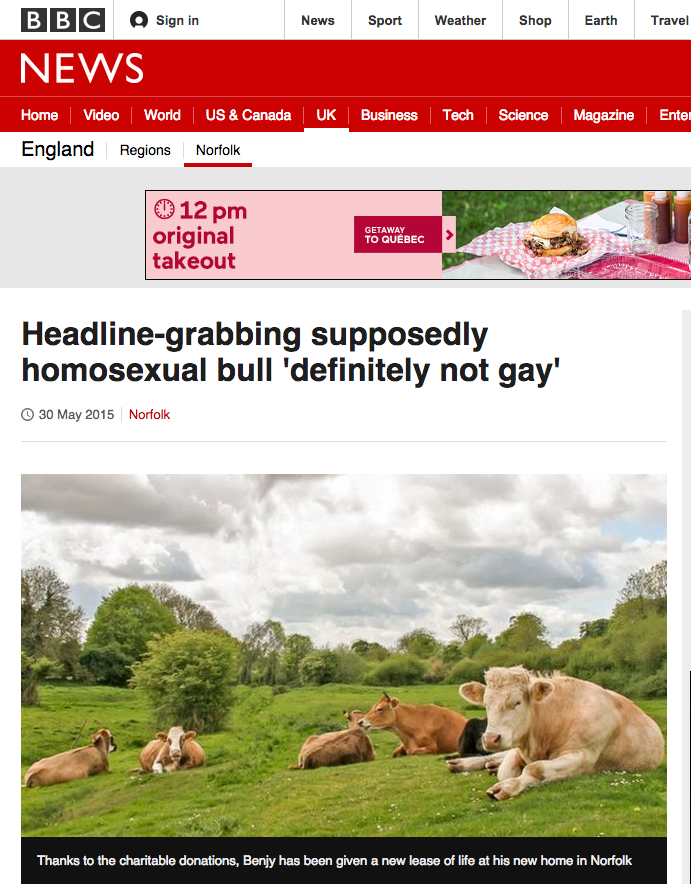 After donating to Benjy's cause, Simon told PETA he encouraged all people to give up meat and animal products.
"My health won't allow me to travel to the UK to see Benjy in his new home, but it thrills me to know that his fate is a sanctuary rather than a sandwich," he said last year.