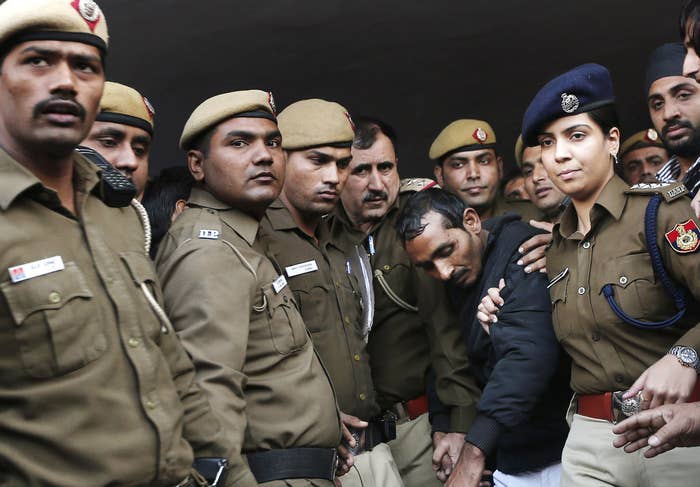 A driver for Uber was charged Tuesday with rape, kidnapping, and criminal intimidation after authorities said he assaulted a woman seeking a ride home in December, the Associated Press reported.
Shiv Kumar Yadav, 32, has said he is innocent in the alleged December assault, which sparked outrage internationally about sexual violence faced by women in India.
A judge last week fast-tracked the trial to avoid potential years of delay within India's justice system.
According to police, the 25-year-old woman fell asleep during her cab ride home from dinner with friends. When she awoke, she found she was being driven to an unknown location, where Yadav allegedly locked the cab doors and raped her, police said.
Yadav then allegedly threatened to kill her if she reported the rape, police said.
Indian authorities are still determining whether Uber should face charges related to the alleged crime.
Since the crime was reported, Uber has been banned from New Delhi, as well as other parts of India. The company has apologised, and authorities have been investigating its claims about background checks.
The case reignited a debate about violence against women in India.