The Cleveland Cavaliers became the NBA champions for the first time in franchise history on Sunday, and everyone was totally overwhelmed.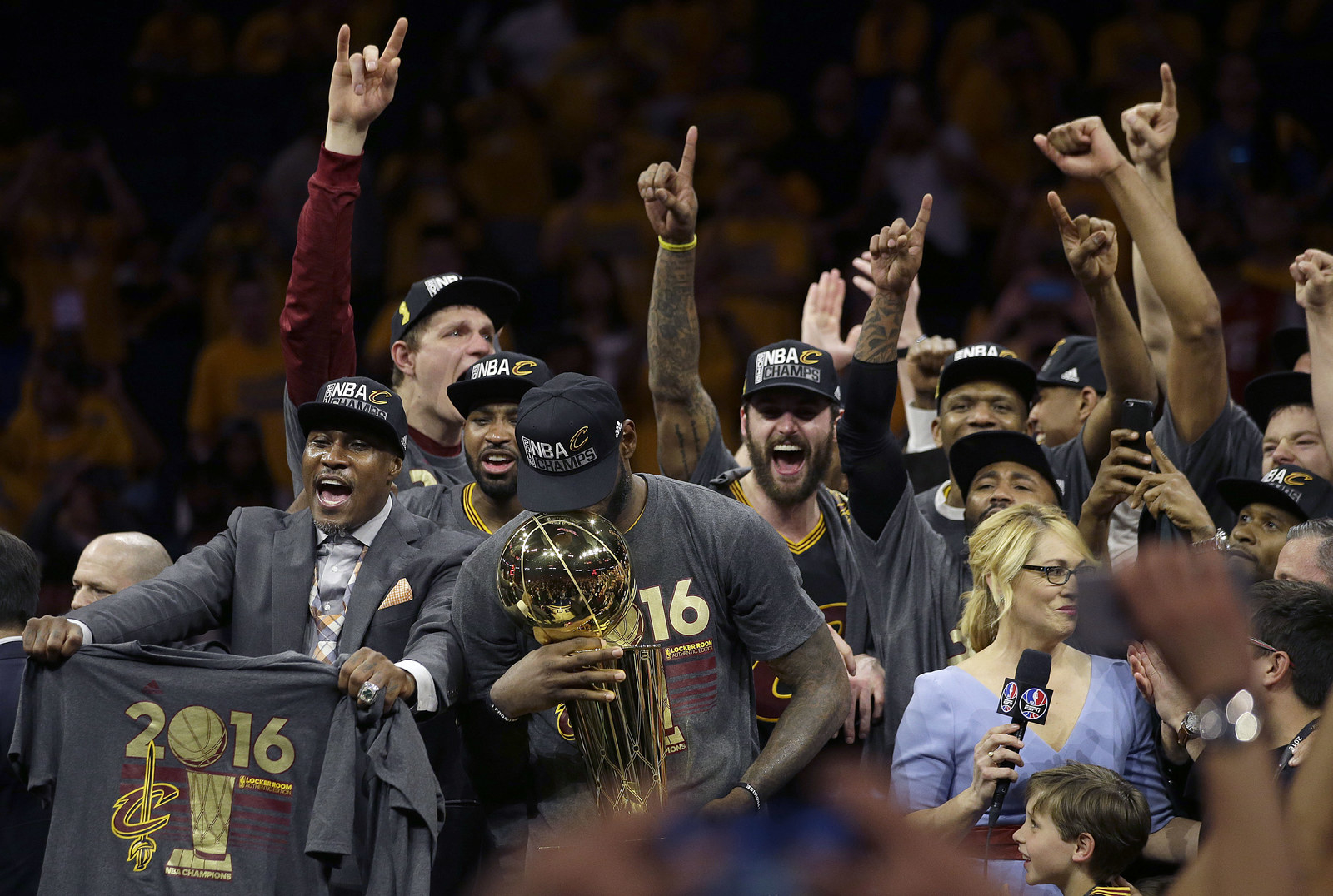 Fans across the country — and especially in Cleveland — celebrated the win with LeBron James.
The victory came after a nail-biting Game 7 against the Golden State Warriors, with James taking a hard fall in block during the final moments.
It was the first Cleveland championship in a drought dating back to 1964.
Back in Cleveland, fans went wild as the clock ran out.
The win was especially poignant for northeast Ohio residents, who welcomed James home to the team in 2014.
Cleveland's Terminal Tower lit up.
It was a win for everyone from Cleveland.
#BELIEVELAND
🎉🐴