A massive fire tore through a west London apartment tower early on Wednesday morning, causing people to flee their homes and sending dozens to hospitals.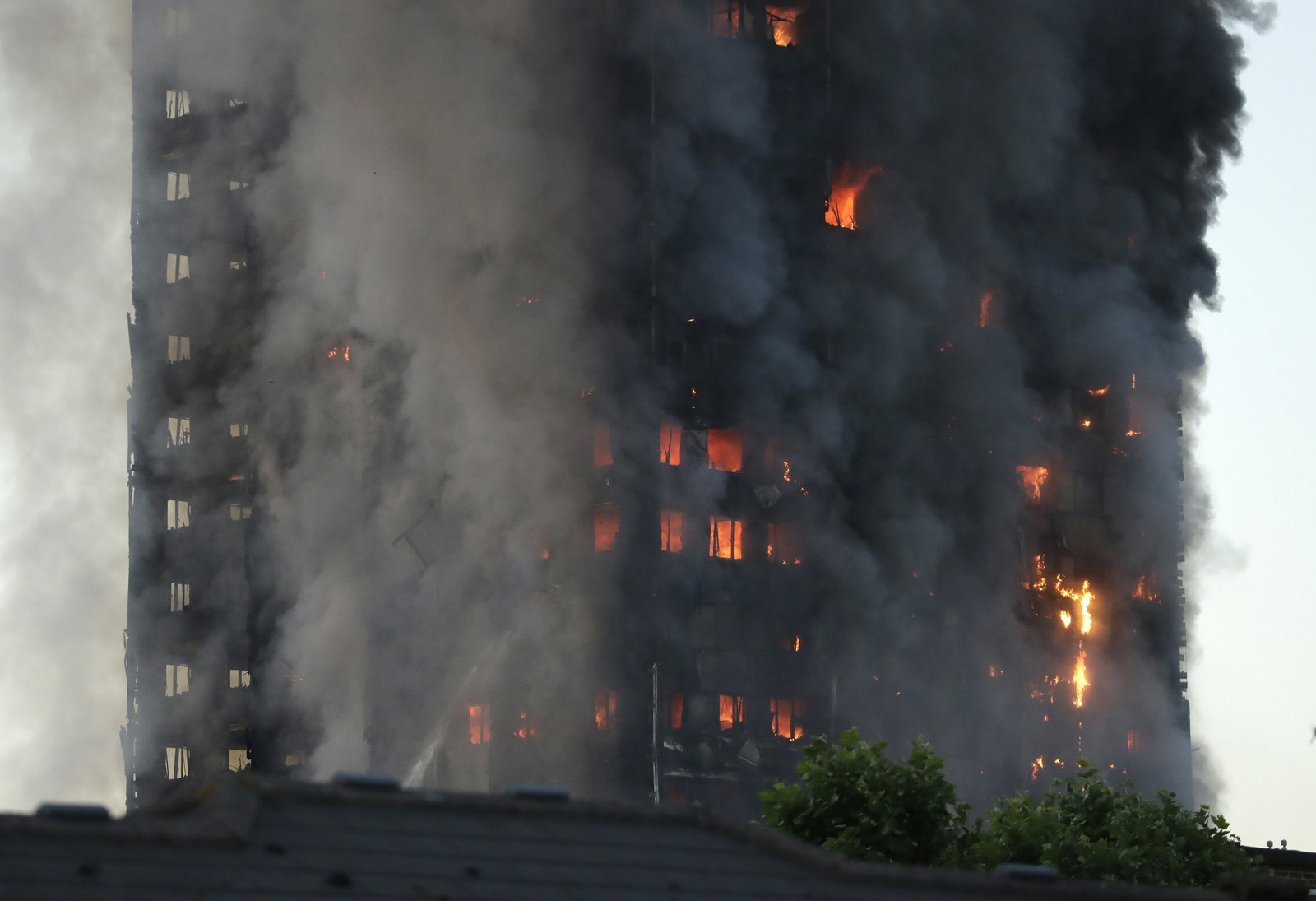 At least 30 people were taken to five hospitals following the blaze, the London Ambulance Service said.
"We have declared a major incident and continue to work closely with other emergency services at the scene," it said in a statement. More than 20 ambulance crews were dispatched to the fire as well as trauma teams.
Dozens of people who were forced to flee their homes in the early hours waited outside the cordon for news, watching as flames continued to lick at what remains of the building as helicopters circled overheard.
Bayan Sied, 38, and his wife Nadia Yousuf, 29, were waiting for news of missing family members who live on the floors above.
"We live on the 15th floor, we came home about half past 12 and were watching TV for a while," Sied told BuzzFeed News. "By one o'clock my wife started smelling something, she saw lighting coming from the window, and saw a fire coming from the bottom floor.
"We ran outside. When we came out only the fourth floor was burning, one hour later the whole thing was on fire. As you can see it's toast.
"We've got family inside, we still don't know, there are a lot of people missing. They live on the 23rd floor, the 19th floor, there are children missing. We haven't seen many survivors.
"There's a lot of people we know, we haven't seen them, we don't know what's going to happen. We still have family and friends missing. We're hearing stories some people are being treated at St Mary's hospital for burns, but that's it. We're just standing here waiting."
His wife said she did not know who first raised the alarm, but said Muslim residents were among the first to notice the fire, as they woke up to prepare to break their fast.
"They saw it just after they woke up to eat," she said.
She added that the housing association had been warned by residents that the building was a fire risk.
"There was a lot of warning about the pipes recently," she said, "and it wasn't safe. But nobody listened."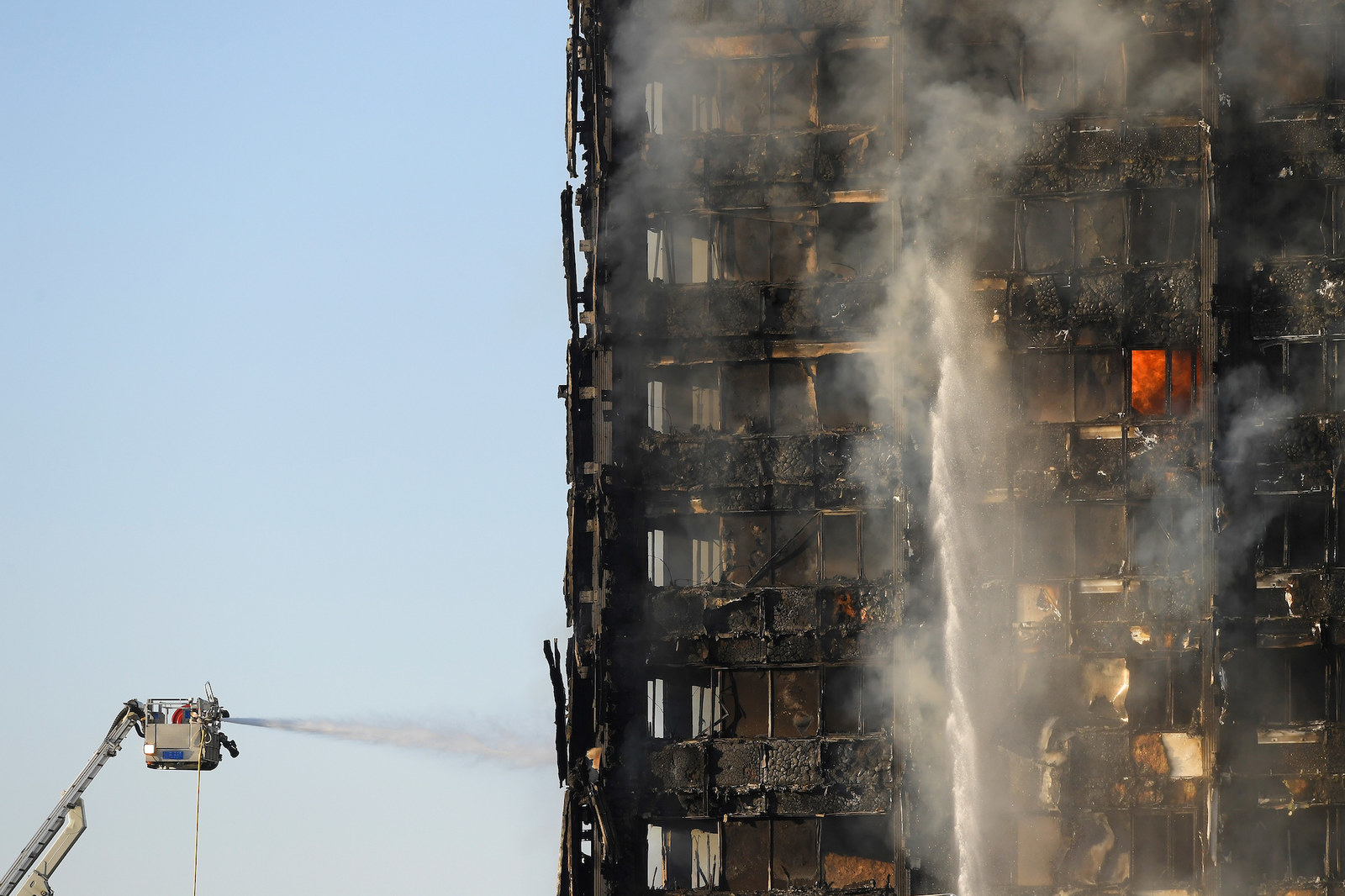 "There were a lot of people hanging out of the windows"
People living in the neighbouring block, who have also been forced to leave their homes, said they saw the horror unfolding.
Lucas Alexander, 30, said he watched as the fire spread incredibly quickly up the side of the building.
He told BuzzFeed News: "It was about one o'clock in the morning, and I heard three fire engines one after the other come down. At this point I wasn't taking it seriously. I heard more fire engines in the distance and more fire engines followed down and I thought something quite serious must be going on.
"There were a lot of people hanging out of the windows, screaming, crying for help. There was this one window where they'd tied bedsheets together to make a makeshift rope – two people were hanging off the rope. People's houses were literally burning from the inside out."
Information about the extent of injuries at Grenfell Tower was not immediately available. Efforts to evacuate residents continued for hours after the fire first broke out.
Forty fire engines and 200 firefighters responded, London fire officials said. But as of 6am local time, the fire continued to rage.
The London Ambulance Service said it had sent its hazardous response team and over 20 ambulance crews to the scene.
Footage from the scene showed people still inside apartments, and witnesses believed residents were trying to gain rescuers' attention.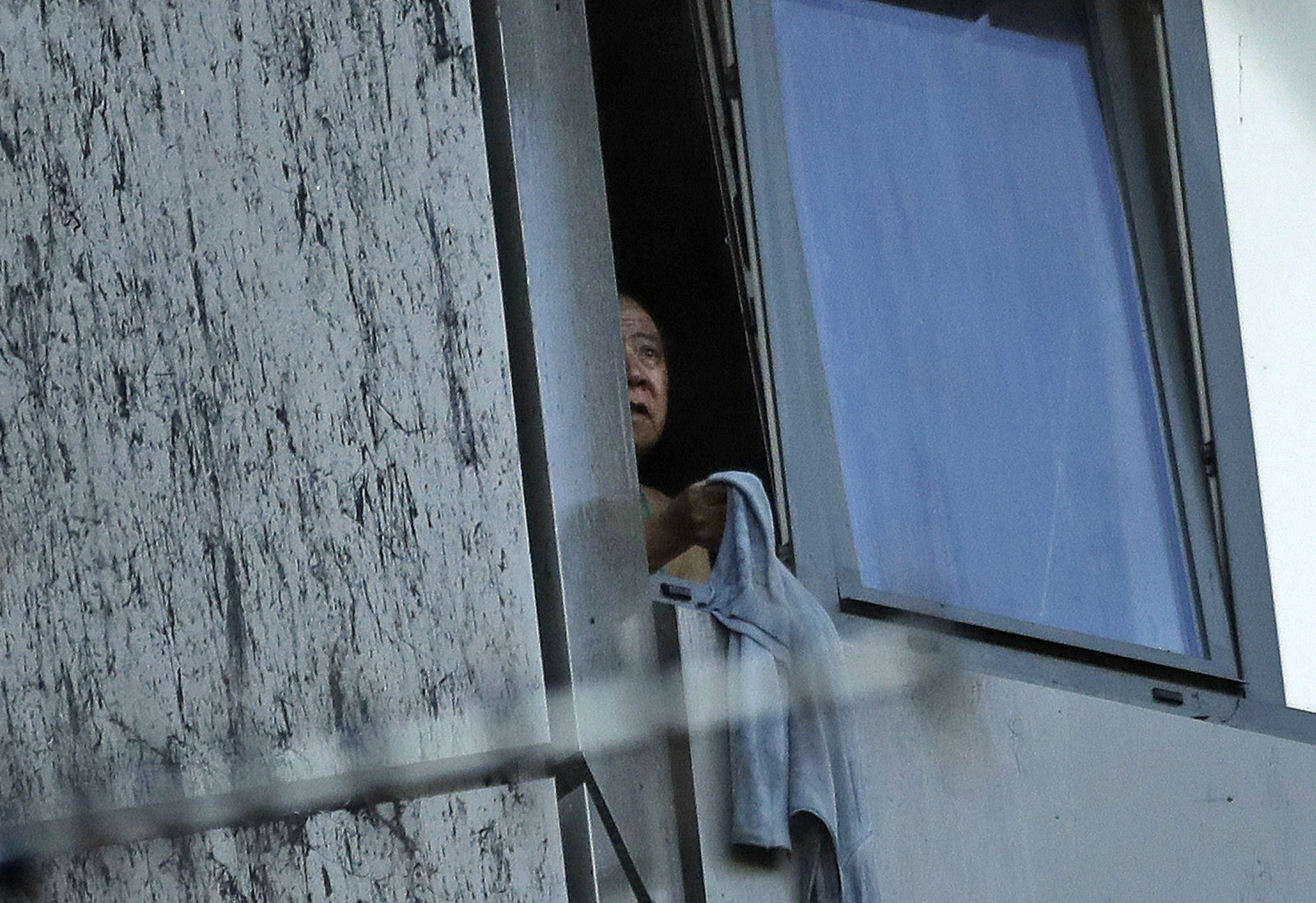 Nassima Boutrig, who lives across from the tower, told the Associated Press that she woke up to the sound of sirens and smell of smoke that was filling her home.
"We saw the people screaming," she said to the AP. "A lot of people said 'Help, help, help.' The fire brigade could only help downstairs. It was fire up, up, up. They couldn't stop the fire."
Boutrig also said her friend's brother, wife, and children lived there and that her friend was hoping to find out what happened to them.
As the sun rose, people at the scene said they could still hear fire officials trying to reach people trapped inside.
The London Fire Brigade declared it a "major incident".
London mayor Sadiq Khan also tweeted calling it a major incident.
Michelle Broder Van Dyke is a breaking news reporter for BuzzFeed News and is based in Honolulu.
Contact Michelle Broder Van Dyke at michelle@buzzfeed.com.
Hannah Al-Othman is a political correspondent for BuzzFeed News and is based in London.
Contact Hannah Al-Othman at hannah.al-othman@buzzfeed.com.
Got a confidential tip? Submit it here.